September 9, 2022 – The Desert Honeypot No. 3 If you haven't heard yet, our friend Mariah Baldwin of Mojave Sun has begun curating special showcases of the best of what Las Vegas has to offer in the realm of women fronted music. Her visions are centered around empowerment, and just the overall showing others that us women, we're rockin' it too. Last week we caught the third round of Honeypot. This time we caught Madison Deaver, a pop rock/pop punk vibed 5 piece; Elevated Undergrounds, an explosive post-grunge-ish outfit; and of course, her very own, Mojave Sun.
Madison Deaver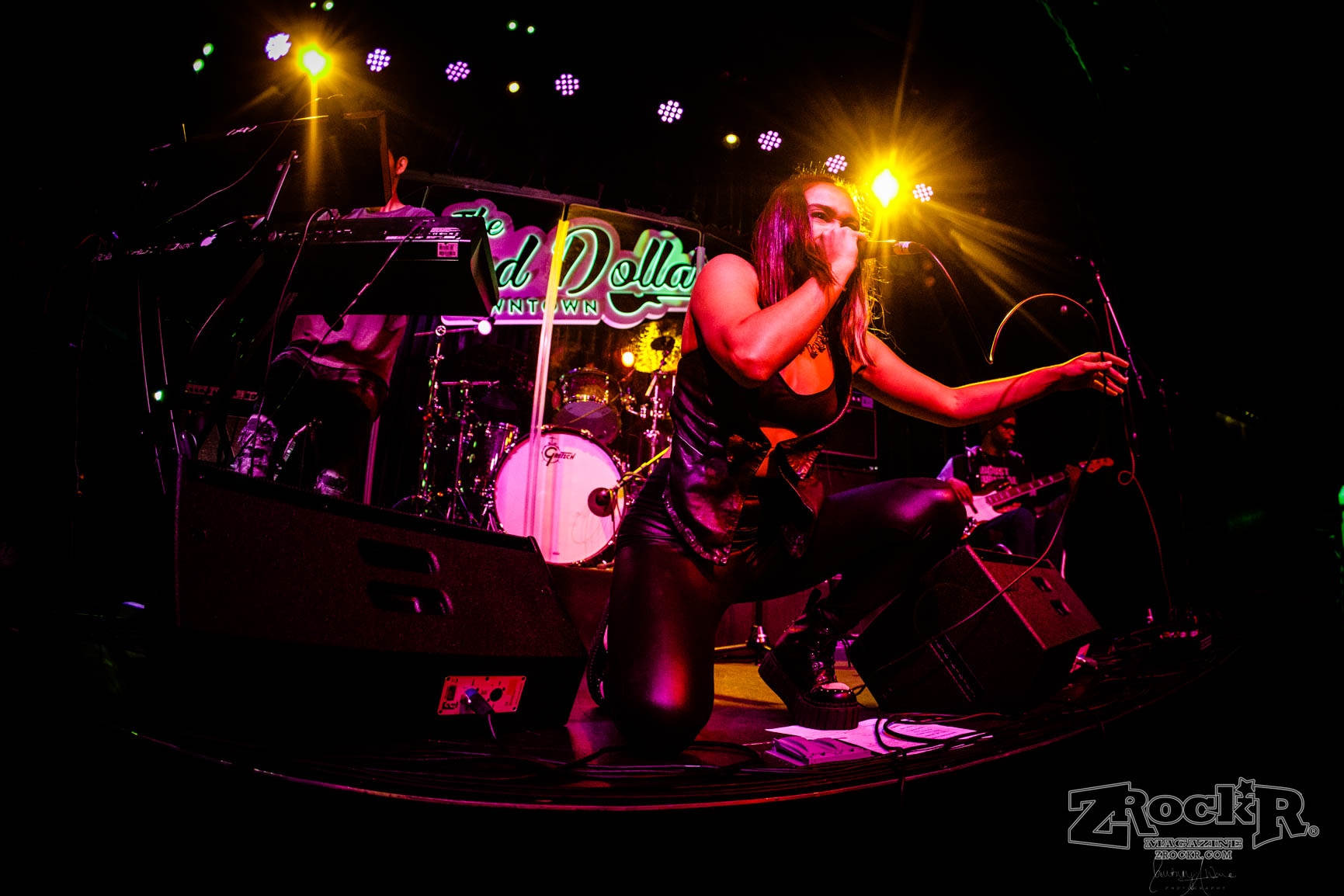 Do you like pop punk? I know it's weird when I talk about pop punk, but that stuff is a little bit of a (not so secret) pleasure of mine.
Madison Deaver reminded me a lot of old Paramore meets the newer girl in the game, Olivia Rodrigo. This is perfect, actually. One of the songs in Madison's setlist happened to be Still Into You, by Paramore. (This song had a huge surge in popularity recently due to all the TikTok/reel creations we see now.)
At any rate, this girl has definitely got some great energy, and I'm interested in seeing her progress in the music world. She can very easily appeal to a younger pop crowd, as well as some of us older emo kids. I definitely recommend keeping tabs on her Facebook and Instagram. She is absolutely going places!
You can catch her next shows on September 24th at Backstage Bar & Billiards here in Vegas; and on October 8th at The Viper Room in Los Angeles.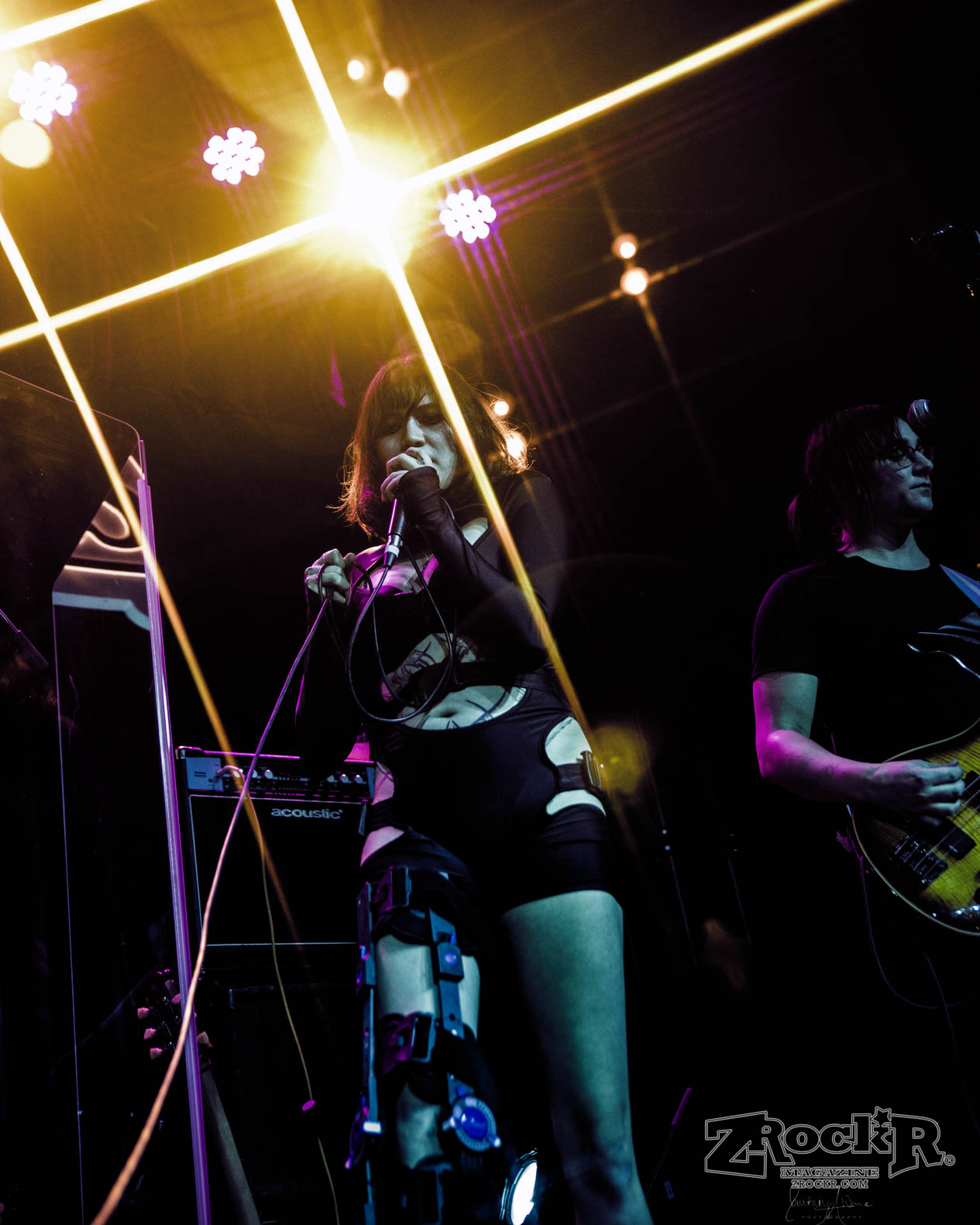 Elevated Undergrounds
If you're more into some angst and mood, Elevated Undergrounds could very well be up your alley! Vocalist Gabbi Fisher gives off some super dark vibes in all the right ways. Even with a hurt leg she could be seen engaging the crowd off the stage and making it look completely effortless. All the while their guitarist can be seen being a whole other kind of high energy. Gabbi also ends up playing guitar on a few songs as well, which definitely created a bigger and louder sound overall for them.
I would absolutely recommend these guys to anyone who is into the grunge scene overall, or even the riotgrrrl side of punk rock. Something like The Cranberries meets Hole meets L7, or something like that is the best way I can describe their sound and energy.
While I couldn't find much about these guys, I did find a linktree of a bunch of content of theirs. You can check that out HERE. Also you can catch this up and coming band on October 14th at The Usual Place opening up for Amarionette and our friends, Bravo Delta.
Mojave Sun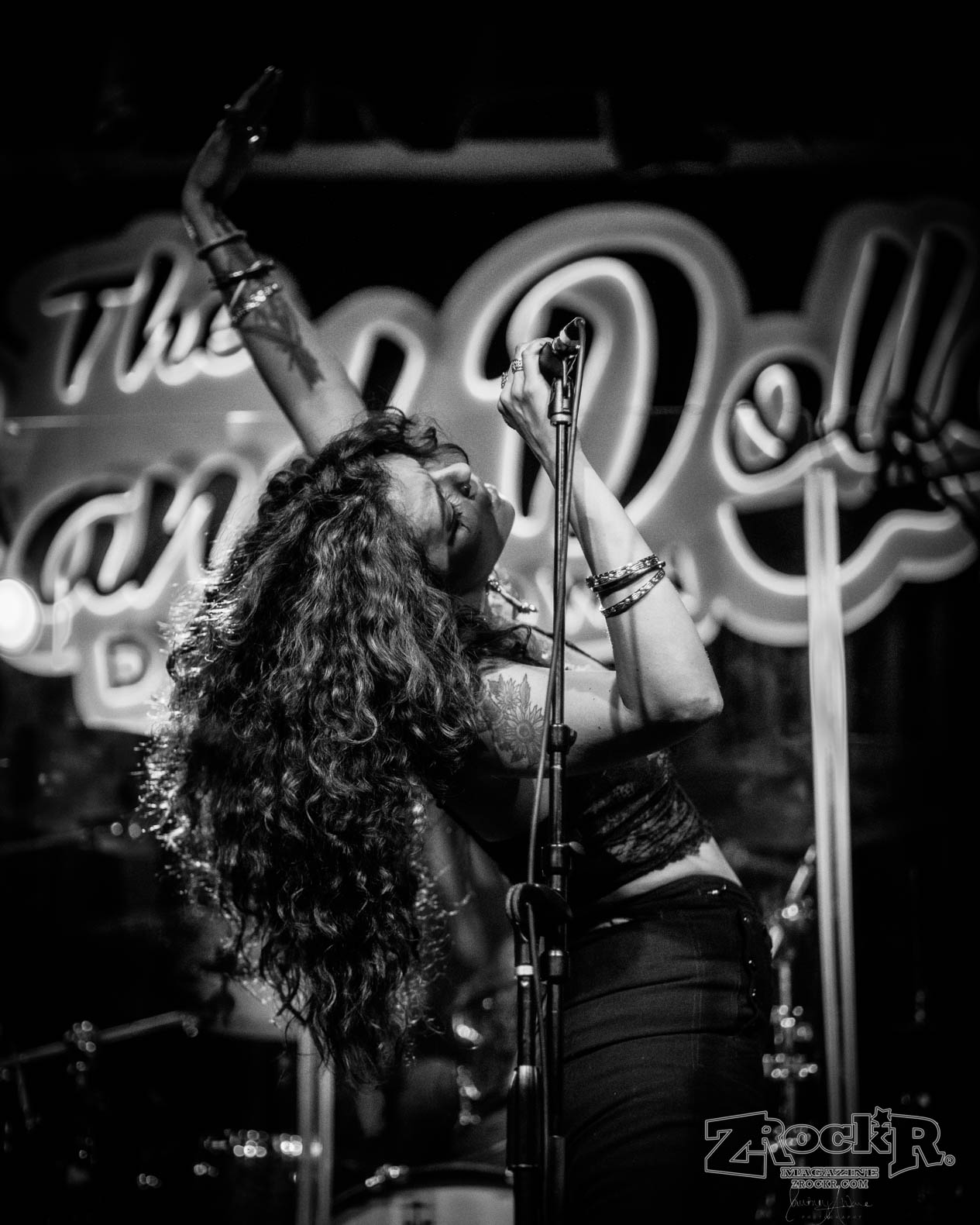 Because I have such a personal relationship with Mariah, It's sometimes difficult for me to be super objective. However, the fact doesn't change that each time I get to see Mojave Sun perform, they just sound better than they did the previous time.
I've lost track of just how many times I have seen them at this point but Mariah's growth as an artist is undeniable; and I still think Blake is one of the best blues based guitarists that we have out here in Vegas. With a permanent addition on bass with James Dunbar, we get to see some more extra fun energy added to their overall set. I feel like he's a perfect addition for this band. Just overall great chemistry.
We of course heard their main singles, Hell or High Water and Bury Me Down, but we also got a little treat with the band closing out with their rendition of Fleetwood Mac's "The Chain". I've seen many versions of this song, but with these guys playing it, it definitely added some interesting elements from the band's style that I had never heard before.
Were you at this Honeypot showcase? Interested in checking out more of all the amazing things Mariah is doing with her showcases and with Mojave Sun? Head on over to the Honeypot Instagram, as well as Mojave Sun's Instagram for all the details!
All live photos by Courtney Ware. ALL RIGHTS RESERVED.