Sacred Reich played The Space Las Vegas on Saturday, September 16, 2022. This was a Metal Blade Records 40th anniversary performance, which also featured a brief opening comedy set from former THAT METAL SHOW co-host Don Jamieson.

Brian Slagel's Metal Blade Records has been one of the most widespread and influential of all rock and metal-based labels, continuing to spread the hard and heavy throughout the world. From humble beginnings, the label gave us the first officially released recordings from many acts, not the least of whom being a then-unknown band called Metallica, on the original METAL MASSACRE compilation way back in 1982. With Mr. Slagel now residing in Las Vegas and the label he built celebrating its ruby anniversary, what better way to celebrate than on the live stage in a local Vegas venue?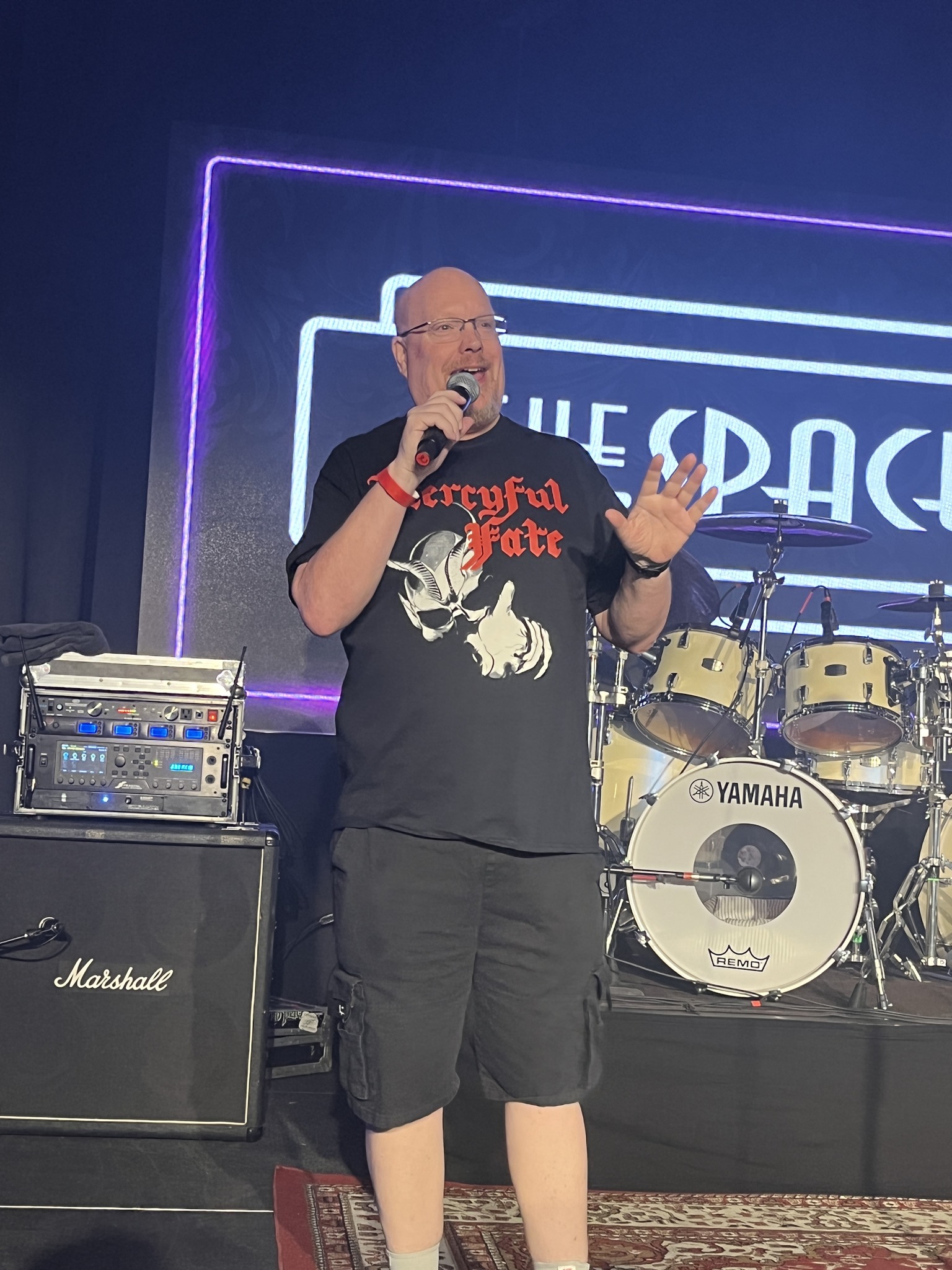 I'd heard of The Space Las Vegas before, but had never attended a concert there prior to this gig. Out of the way of Vegas' main roads, it's a place you'd have to be searching specifically for to find. In fact, there was no immediate parking for the venue and those directing traffic outside were pointing cars into the adjacent parking lot of a truck loading/unloading facility, though there was plenty of space there. The official website of the venue refers to it as a "community-driven, charity-based arts complex." Also according to their internet portal, it's existed since 2017, though I'd honestly not heard of it until the arrival of this show. It's a unique spot with a lobby/bar area separate from the concert space room, and it may very well be the first venue I've set foot in with a gender-neutral restroom area. The atmosphere in the lobby is unique enough, with shelves of books and records, a sit-down arcade table cabinet, and many random decorations on the wall, including a screenshot from the NES video game MIKE TYSON'S PUNCH-OUT!!, signed by Mike himself.

I'm a huge fan of hard rock and heavy metal. Anyone who knows me knows that. But I have to admit, prior to this night, I knew almost nothing about Sacred Reich aside from the fact that they were on Metal Blade Records. Even now, I've still got some homework to catch up on there. But one of the greatest additions to Vegas in recent years is getting Metal Blade head honcho Brian Slagel out here as a resident, so I wanted to go out and support the cause in addition to hearing some great live heavy metal.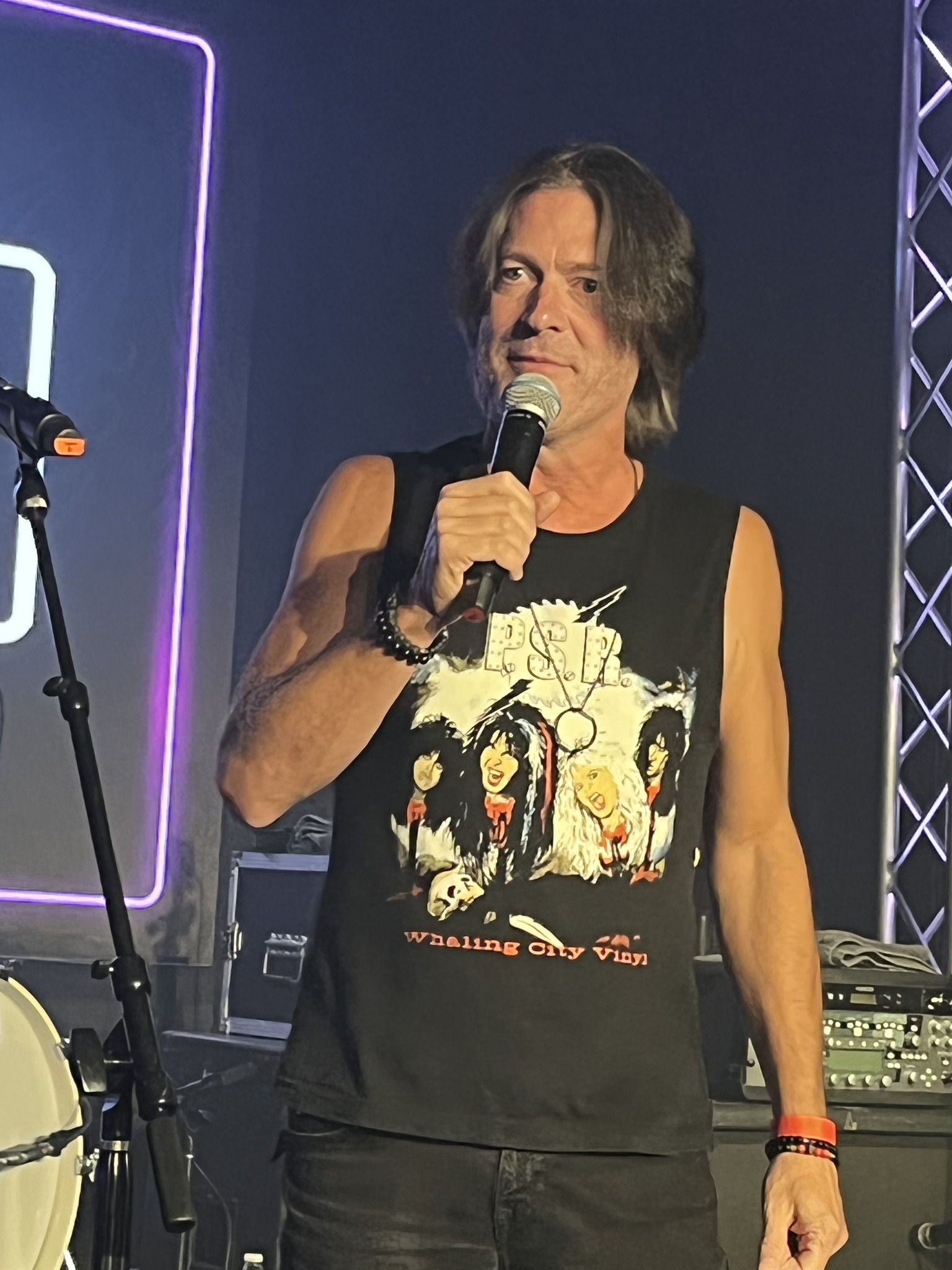 The event was hosted by comedian Don Jamieson, one of the three co-hosts of THAT METAL SHOW, who hosted a raffle in addition to opening the gig with a set of his signature stand-up comedy. Strangely and surprisingly, this gig didn't have any merch for sale, which is odd given that this is a landmark event for Metal Blade, and merch certainly does exist. There were some delays getting the show started; this can largely be attributed to heavy traffic around Vegas from the LIFE IS BEAUTIFUL festival which was going on at the same time. Mr. Jamieson takes political incorrectness to new heights (or lows, depending on who you ask), giving plenty of comedic anecdotes related to his times on the road and meeting rock stars. Attempts to stifle my laugher failed terribly; Mr. Jamieson's one-liners and stories were as hard hitting as any thrash metal band. Oh, and he showed no mercy to loud-mouthed hecklers in the audience either! Did I mention Metal Blade Records also released Jameson's comedy albums? I won't go too into his specific jokes here (I don't want to steal the thunder if you decide to see him doing a comedic gig), but he got the audience warmed up and in stitches.

And then, of course, came Sacred Reich! These guys have been doing their thing in the world of hard and heavy metal for nearly four decades, aside from a hiatus in the earliest years of the 2000s. The quartet consists of bassist Phil Rind, who also handles all of the band's vocals, lead guitarist Wiley Arnett, drummer Dave McClain (who has also played with Machine Head), and rhythm guitarist Joey Radziwill. The band's most recent album release is AWAKENING from 2019, which was their first release since 1996's HEAL. It's been stated that the band is working on a new record, which we will hopefully have in the near future.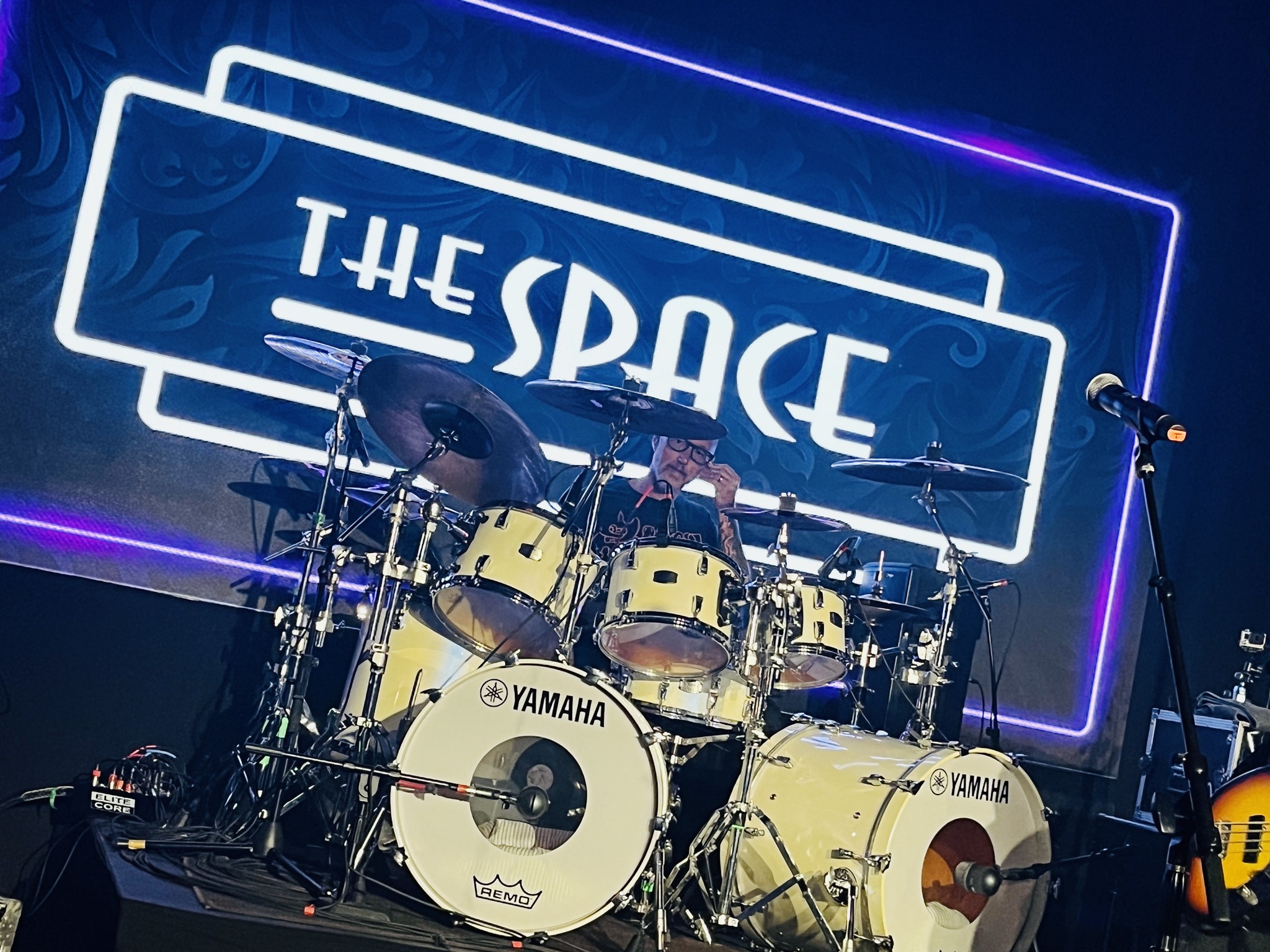 Again, my familiarity with Sacred Reich prior to this gig was fairly limited; I'd been playing catch-up on the streaming services to see what I'd missed, but nothing could prepare me for the ferocity of what these guys would unleash on the live stage of The Space Las Vegas. The set also featured interludes with some spoken comments from the band, including some of their history in Metal Blade Records and their early days together as a band, not to mention the subject matter of much of their music. Much like Don Jamieson before them, they weren't afraid to call out a certain loud-mouthed heckler, much to the amusement of the audience (and if you're a regular attendee of metal shows in Las Vegas you know exactly who I'm talking about!)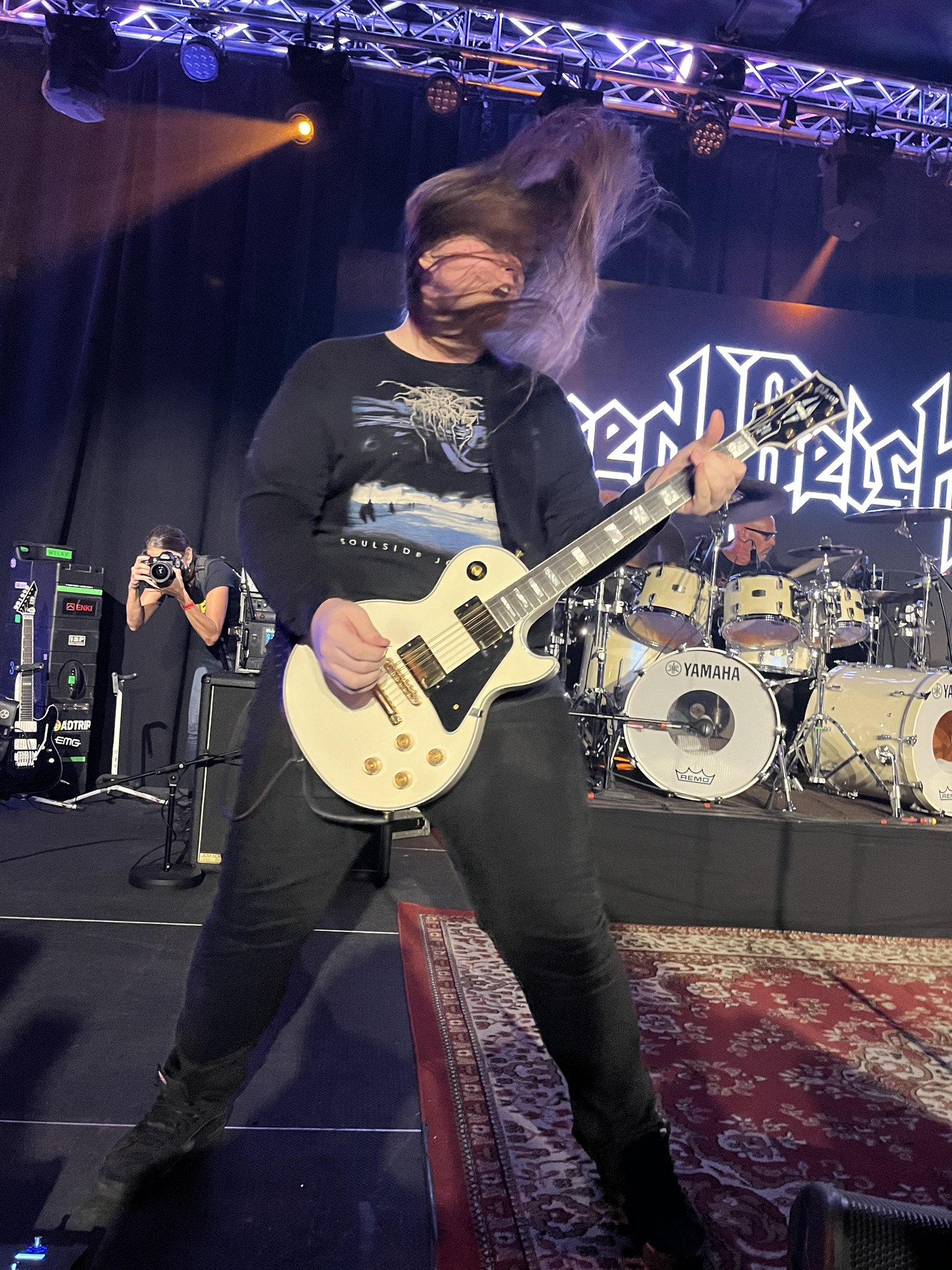 What truly impressed me about Sacred Reich is how they could go from performing all-out speedy hard and heavy thrash metal to a much slower and more melodic sound. Often in the same song! I was standing right up front at the barricade, just mere feet away from guitarist Wiley Arnett, and wasn't prepared for how hard and heavy a gig this would be. That these guys, nearly 40 years after their formation, could still play a gig this aggressively and intensely, speaks for itself. From the early moments when they first grabbed the audience's attention to the closing track; the title cut from the SURF NICARAGUA EP, they never once lost the audience's attention, this headbanger included. I'm currently making a new battle jacket (actually my sixth one), and I'm going to make damn sure there's a Sacred Reich patch on it after this night.

What an epic night of thrash metal, comedy, and anniversaries on the stage of The Space Las Vegas. Many congrats to Brian Slagel on 40 years of Metal Blade Records; the label is as strong as ever. Don Jamieson had the audience in stitches, and Sacred Reich had them rocking out like never before. And the Metal Blade anniversary festivities don't end there; a Killswitch Engage gig is coming to the House of Blues in early October. In the meantime, if Sacred Reich hits up your hometown in the near future, don't hesitate to go. There's no better band to bang your head to.
ADDITIONAL PHOTOS: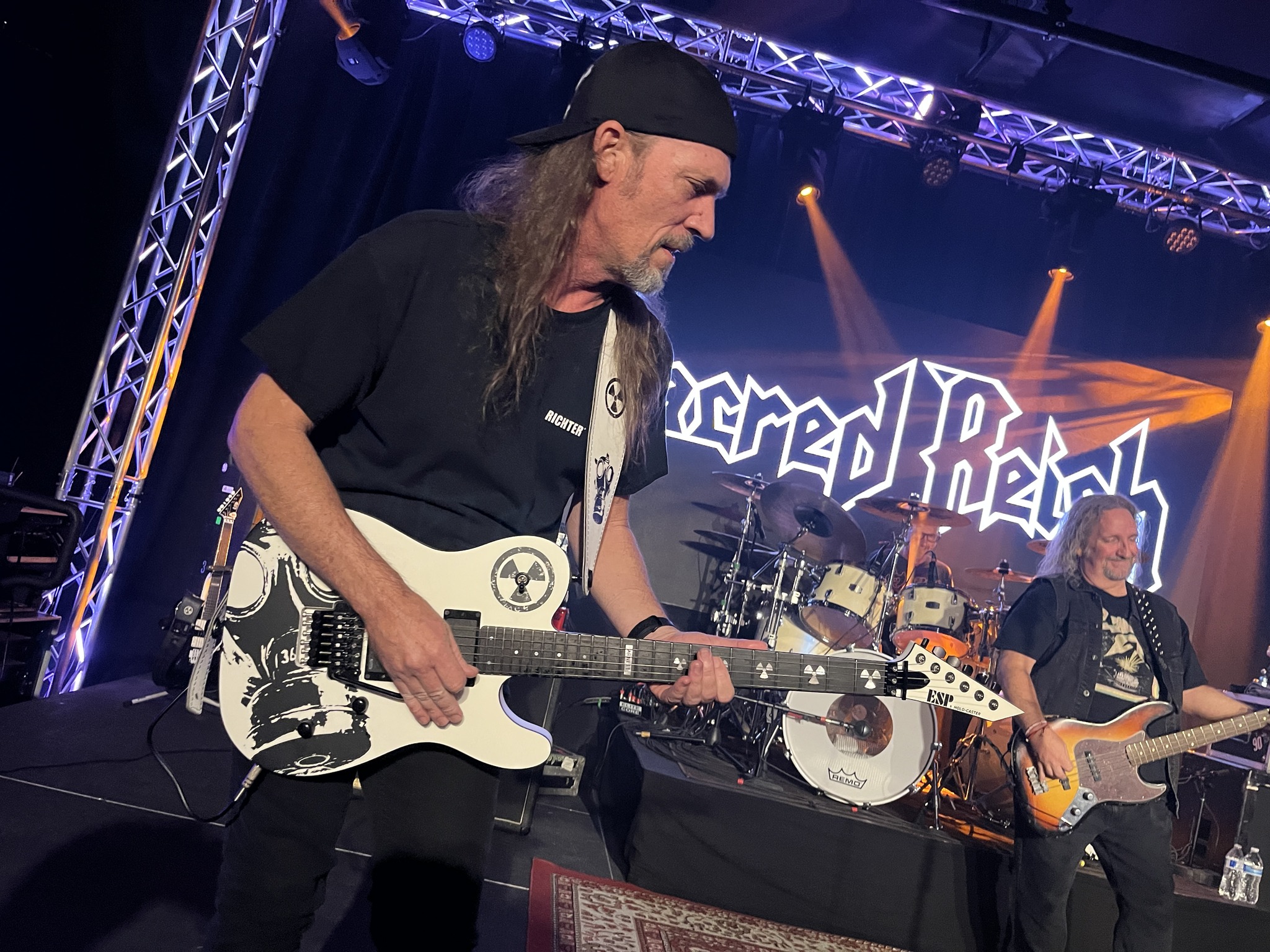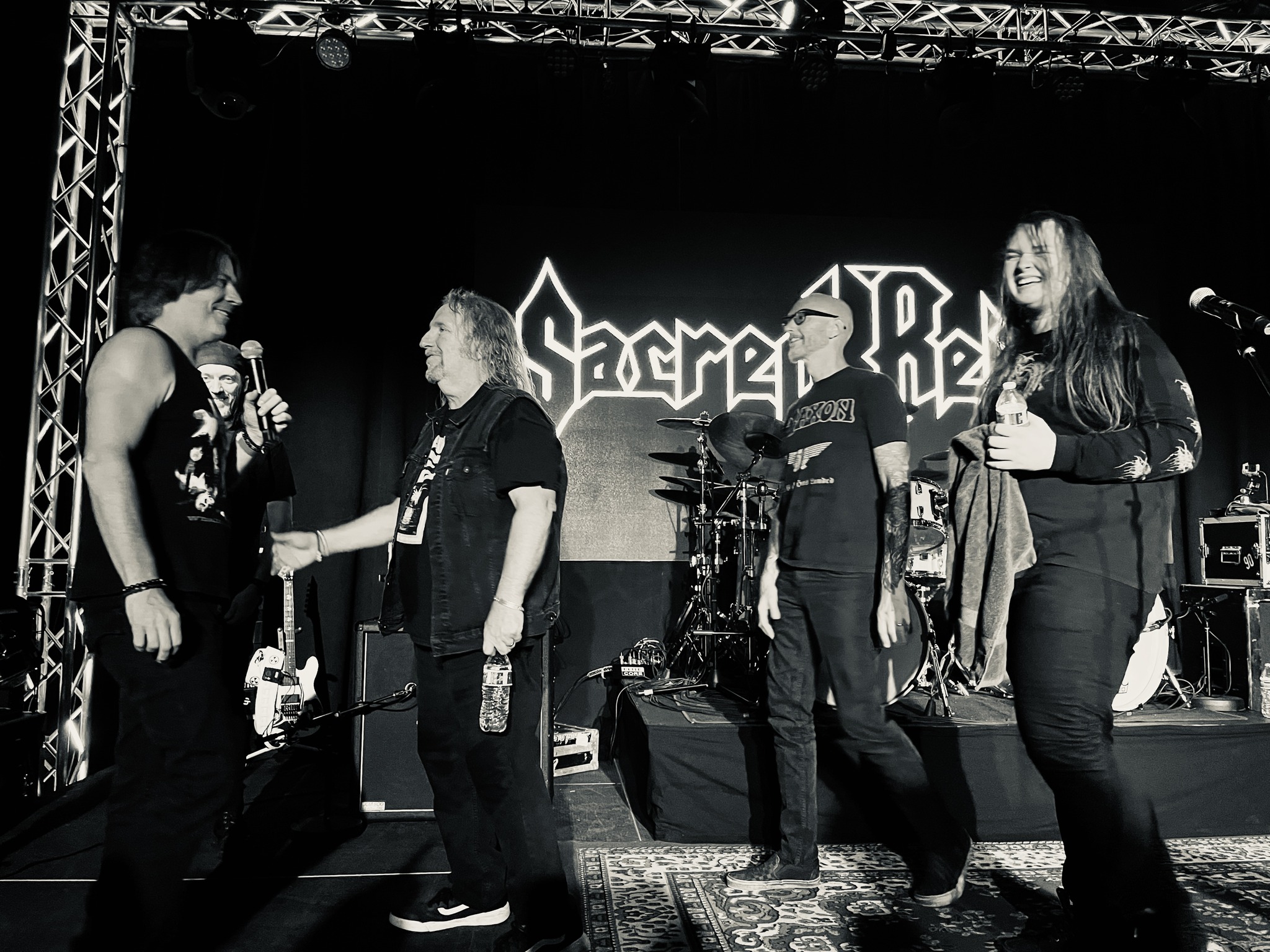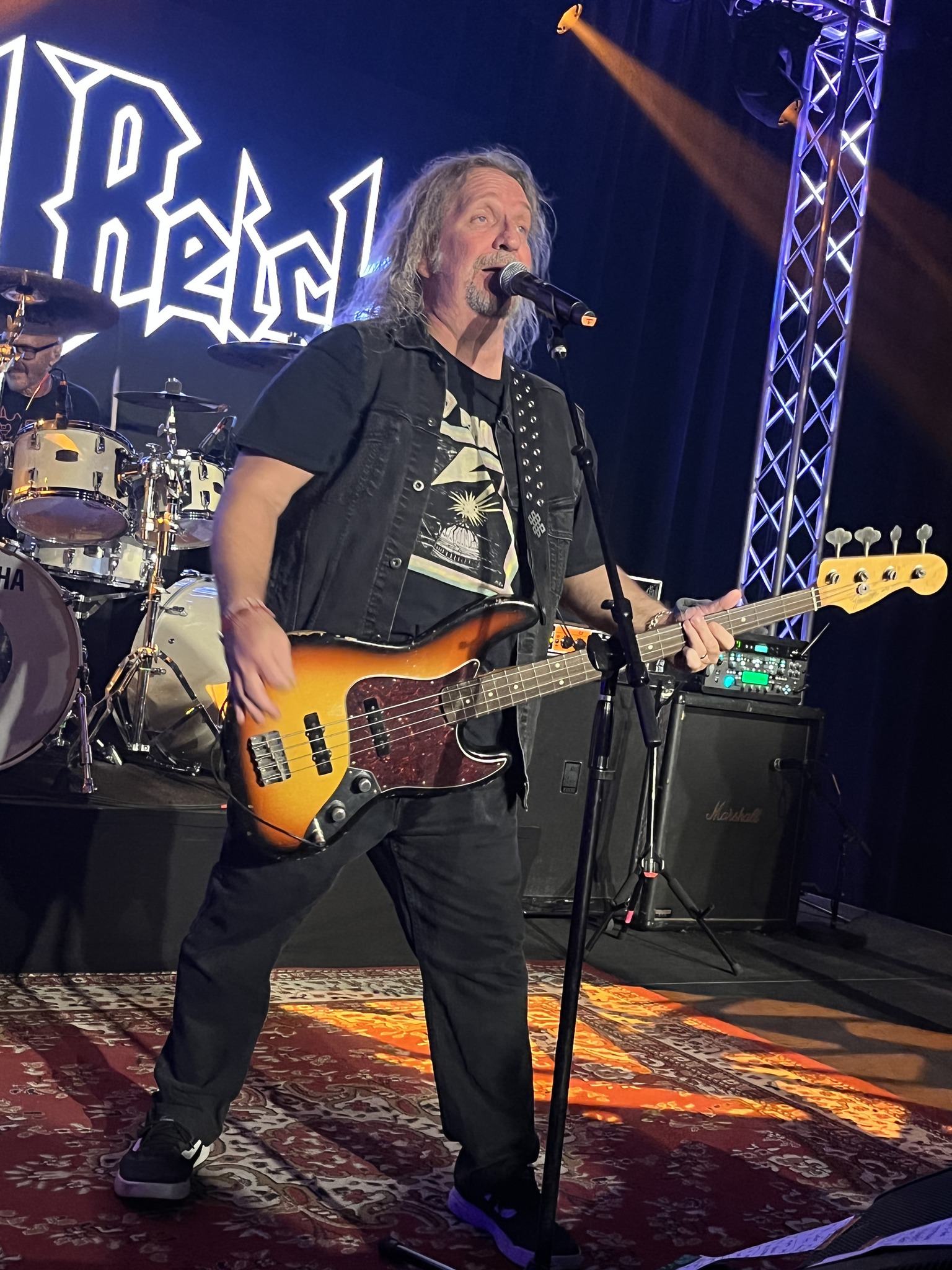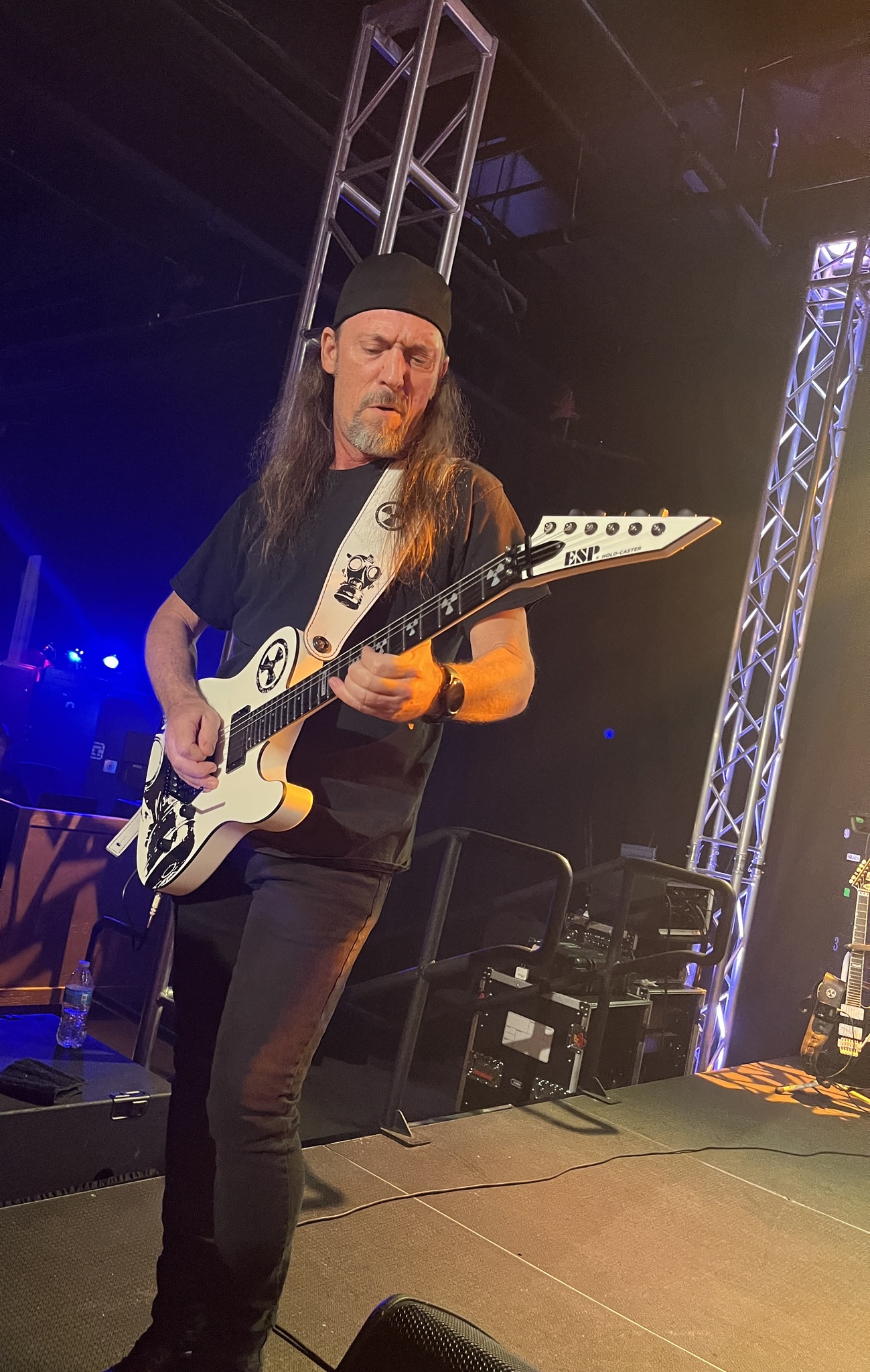 All photos by the author.