LV/DC and Children of the Grave played Count's Vamp'd on Friday, December 16, 2022.

There's no shortage of great musicians and venues alike in Sin City. Needless to say, many of these artists want to put on tributes to the artists that inspired them. Vegas has become a town with tons of tribute/cover acts and the like, many of which are surprisingly entertaining and faithful to the artists they represent. On this night at Vamp'd, we got tributes to not one but two of classic hard rock's greatest – AC/DC and Black Sabbath/Ozzy Osbourne!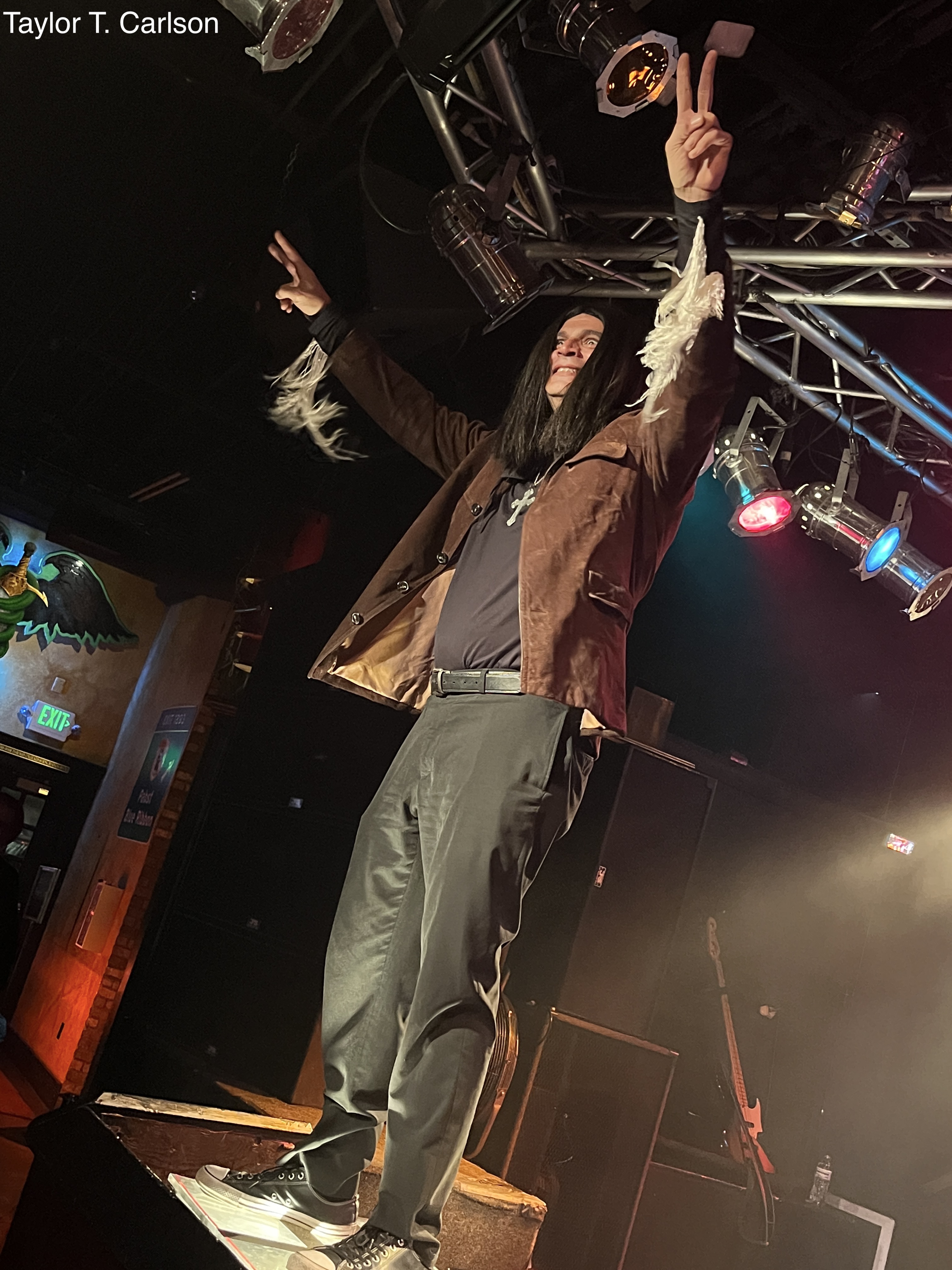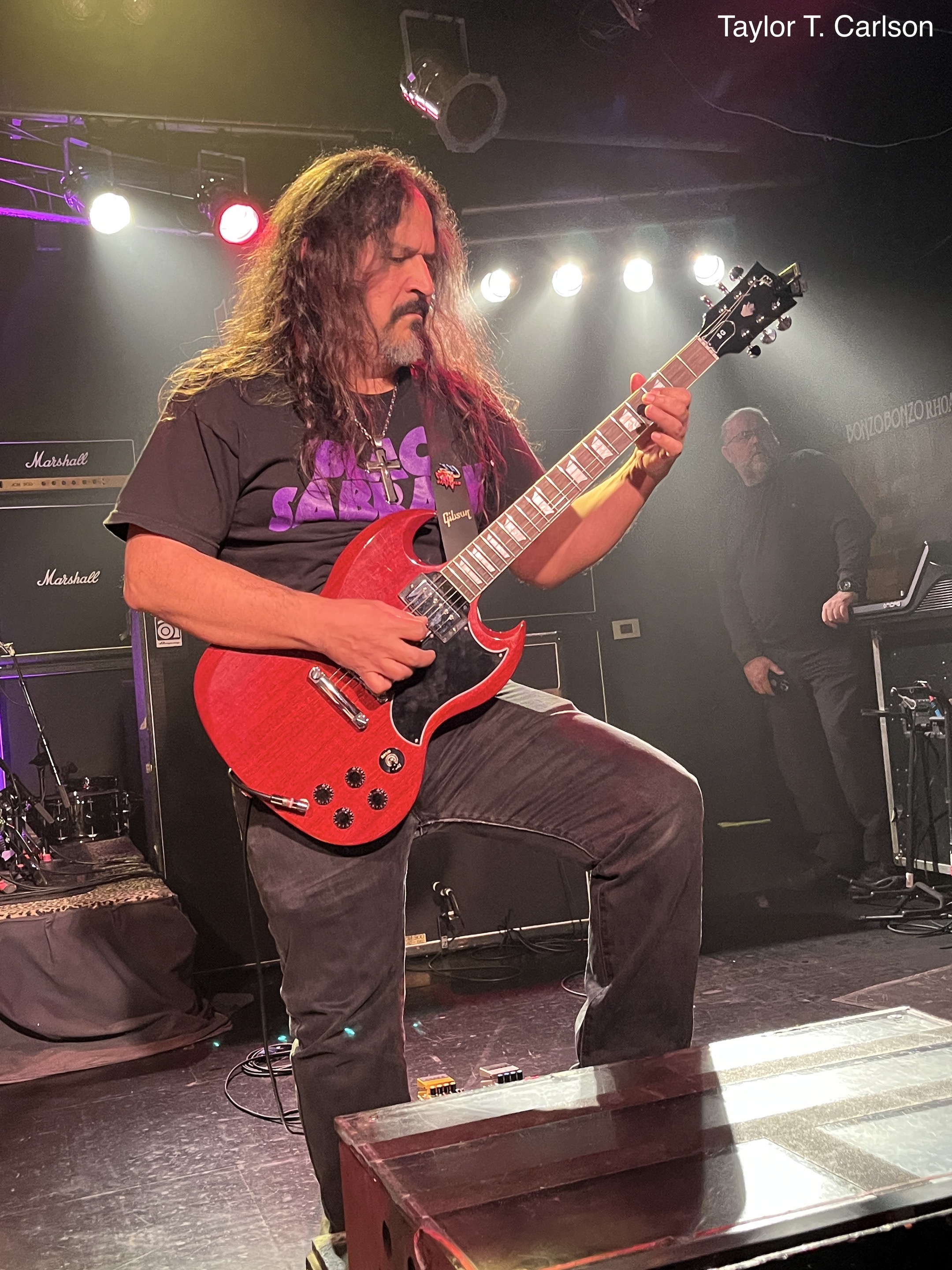 Children of the Grave has long been the premier Black Sabbath/Ozzy Osbourne tribute in Las Vegas. Fronted by Michael Allen playing the role of Ozzy and a who's who of Vegas players that include guitarist Max Rico, the group primarily covers Black Sabbath songs from the first few albums that group put out in their 70s heyday, but throws a few of the early Ozzy Osbourne solo songs into the mix for good measure.

This was my third time seeing Children of the Grave in 2022; I'd previously seen them sharing the bill with a Scorpions tribute and a KISS tribute, respectively. Any opportunity to hear classic Black Sabbath and Ozzy Osbourne solo songs on the live stage is a welcomed event, so I'm certainly always happy when these guys perform live. Vocalist Michael Allen will never be mistaken for the real Ozzy; he's much healthier looking and more energetic, though those traits aren't a bad thing. He encapsulates this role fully and plays it to the extreme; the facial expressions this guy has on stage have to be seen in person to be fully appreciated. He belts out these songs as few can, taking the audience back in time to a bygone era. Guitarist Max Rico delivers the riffage in fine form; it's tough to find someone who can nail down those classic Tony Iommi musical moments, or in some cases, those of Randy Rhoads.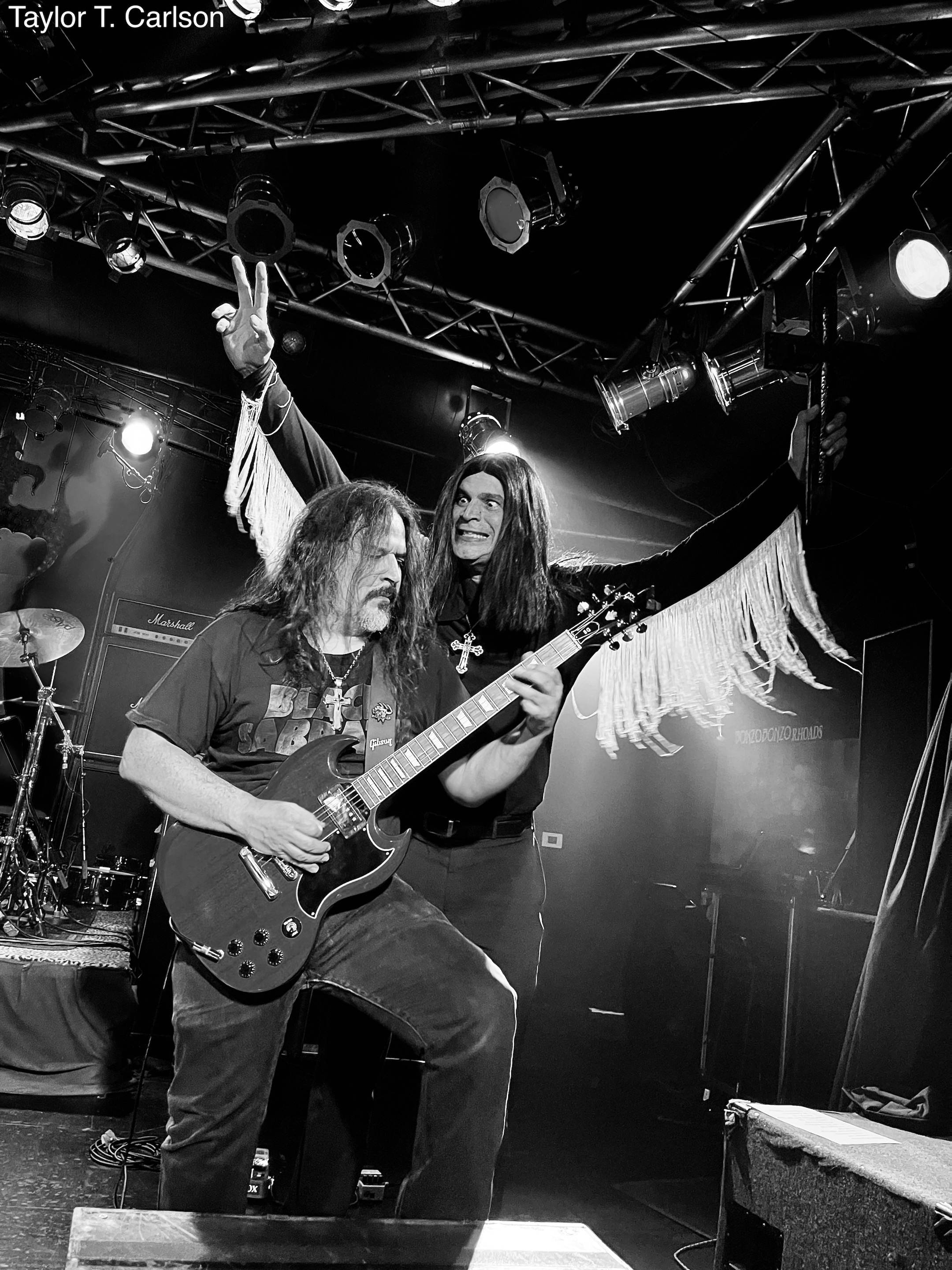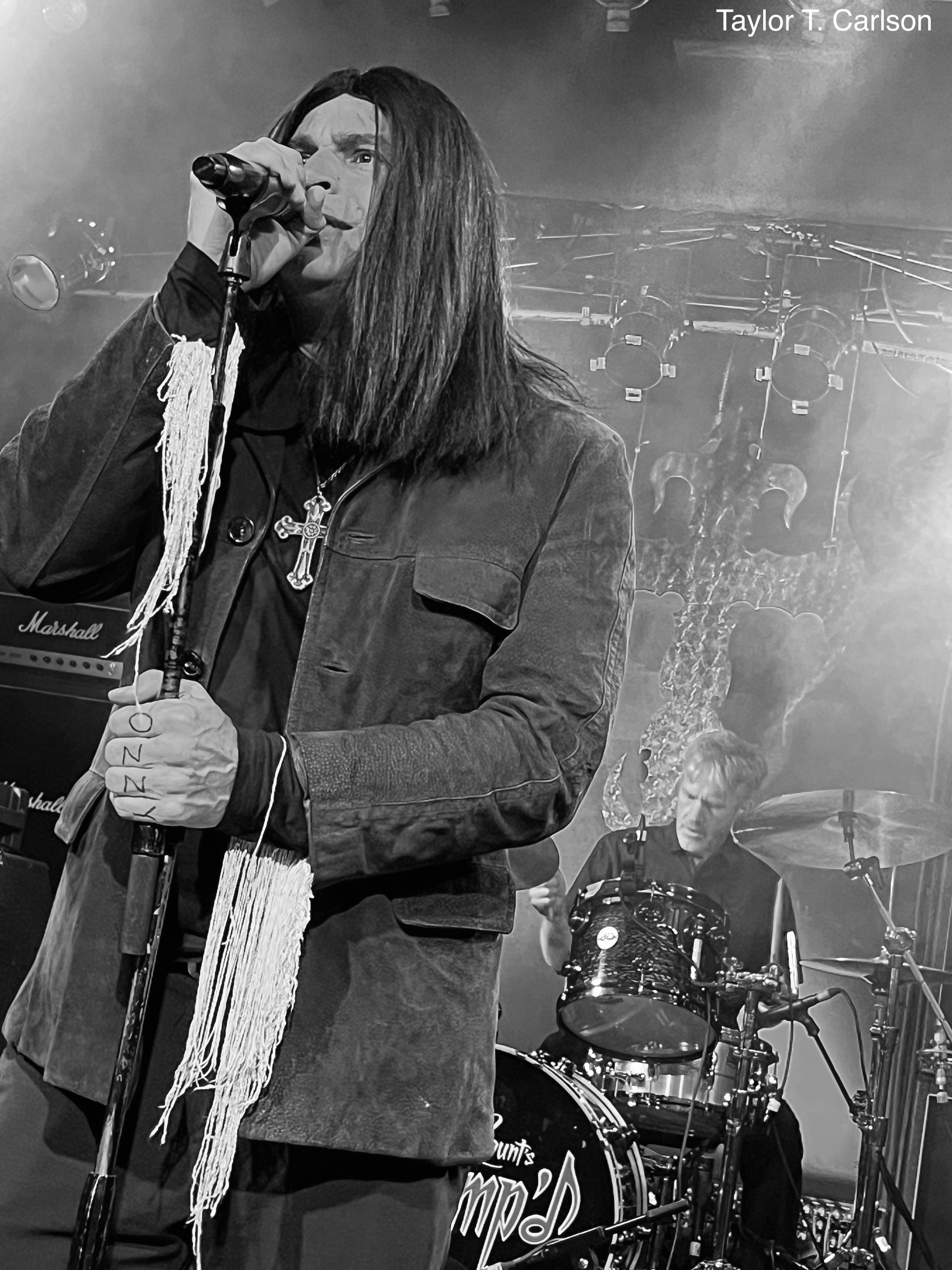 Unsurprisingly, the group played a setlist that mostly stuck to the first three Black Sabbath records, and threw in a pair of songs from Ozzy's 1980 solo debut, the classic BLIZZARD OF OZZ. This meant anthems like "The Wizard" (with a humorous moment of Mr. Allen claiming he didn't know how to play his harmonica), "Paranoid," "War Pigs," "NIB," "Fairies Wear Boots," "Children of the Grave," and from the Ozzy solo debut, "Mr. Crowley" and "I Don't Know." I've always appreciated that these guys are at least a little more willing to dig into the vault than their contemporaries; who else performs "Hand of Doom" and "Into the Void" live anymore? In the past I've seen them crank out "Behind the Wall of Sleep" from the 1970 self-titled debut, though that sadly didn't make the cut this time around.

These guys are fantastic musicians, and Allen gets into the role of Ozzy and steals the show every single moment he's on stage. I'd love to see these guys incorporate tracks from some of the later 70s Black Sabbath records into their setlist in the future, "Rock N Roll Doctor," "Never Say Die!," and "Symptom of the Universe" are just a handful of cuts I have no doubt these guys could do justice to. Looking forward to rocking out with them in 2023!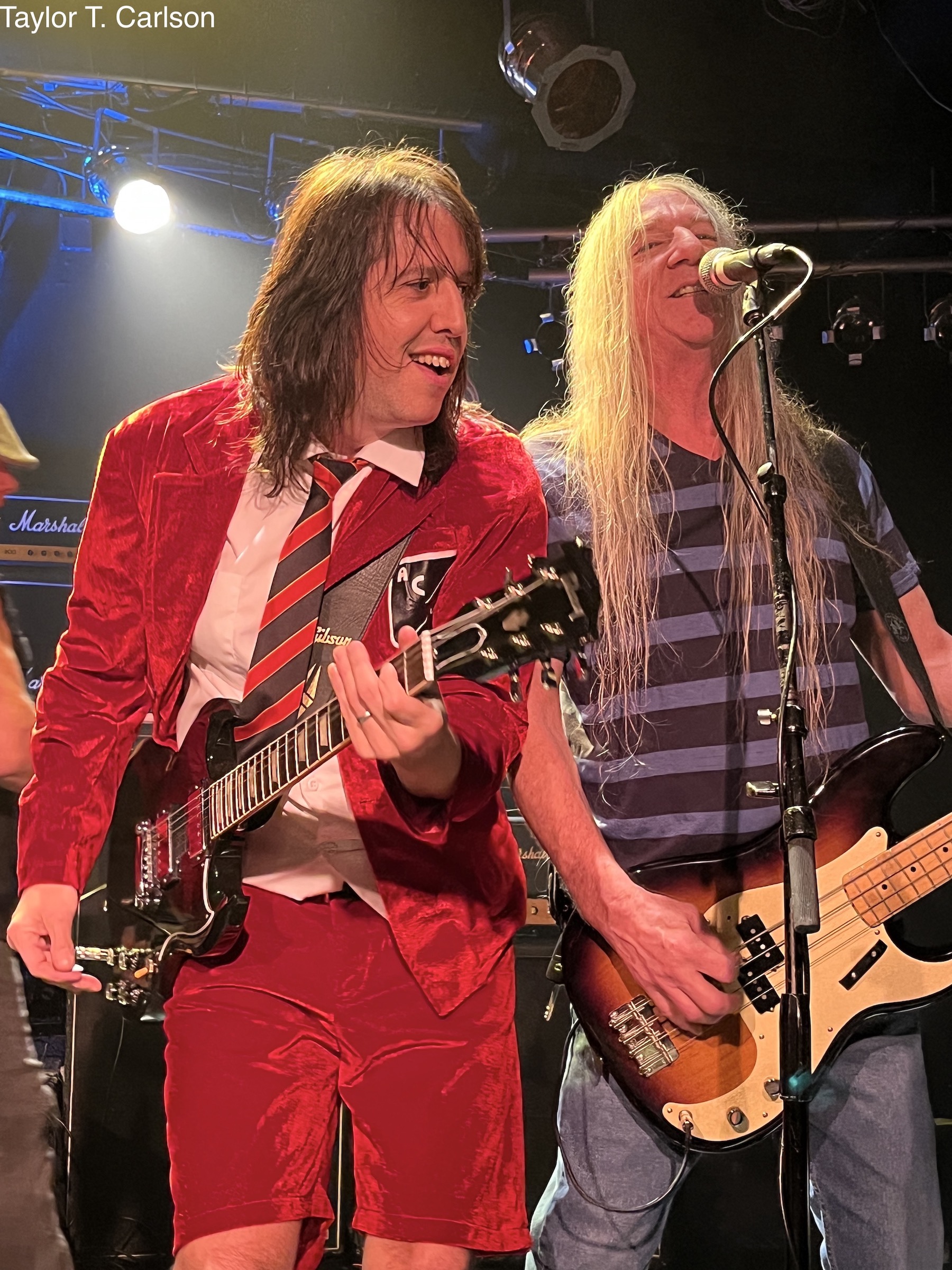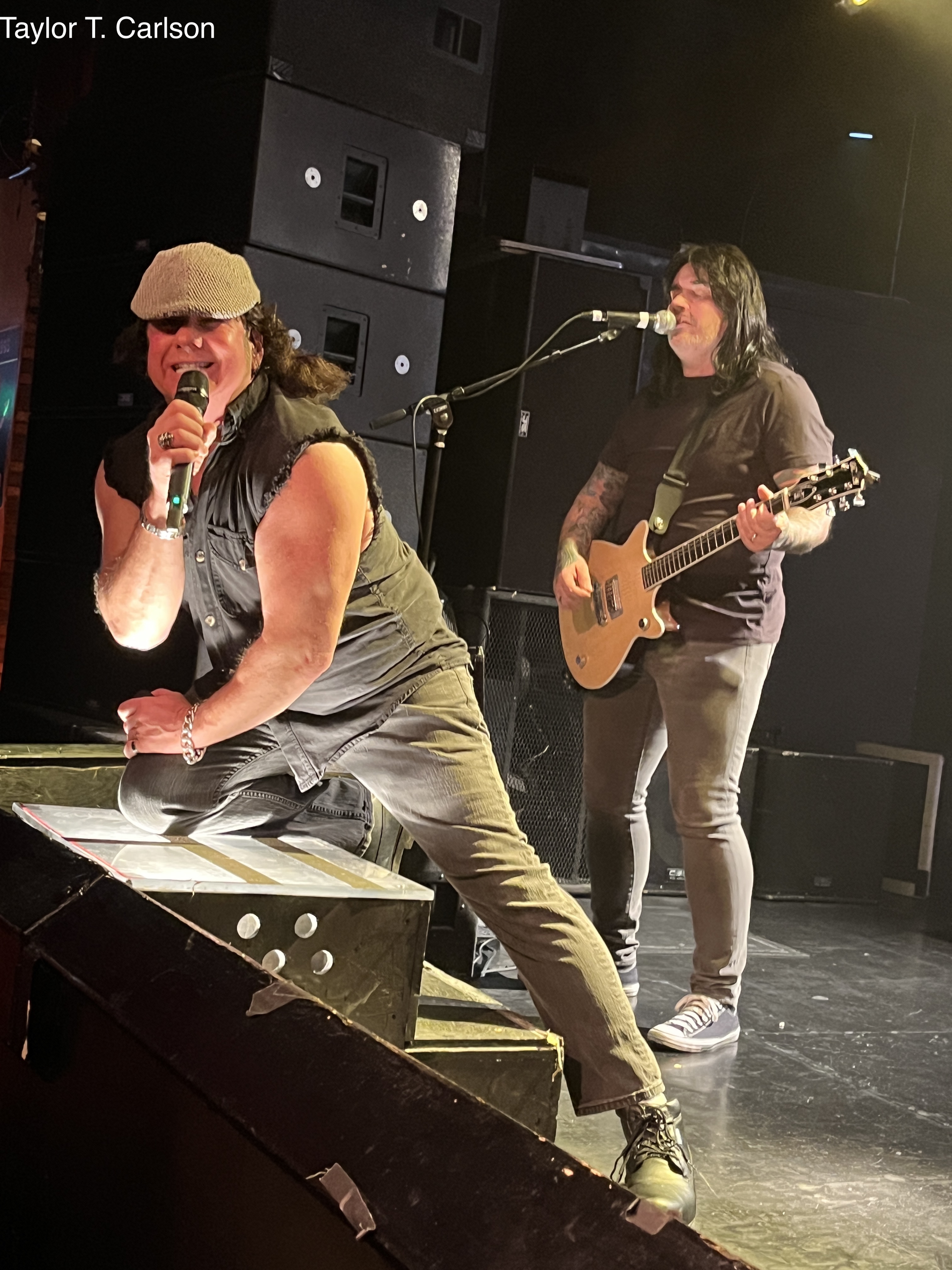 While I'd seen Children of the Grave many a time on the Vegas music scene, this was my first time seeing the LV/DC AC/DC tribute band. Once again, a group of all-star musicians in the Vegas Valley has united to pay tribute to some of their hard rock heroes. Having heard these songs on the radio all my life, I was finally enthused to see musicians bringing them to life in a live venue. There are plenty of AC/DC tribute bands out there with diverse gimmicks, from at least two that are made of female artists, to another consisting of all gay musicians (seriously, I'm not making this up!) A handful of these artists I'd seen play in other bands over the years; I've seen guitarist Keith Robert (who portrays Angus Young) play KISS music in countless venues and acts, and knew it would be interesting to see him take on a new musical challenge.

In addition to Keith, the group also includes drummer Ryan Gillan (formerly of Las Vegas band Cyanide), Graham Vereen on bass, and Jeremy Varao on guitar. The band, of course, also prominently features JJ Micks as the group's frontman, playing the role of Brian Johnson. Considering AC/DC's sprawling discography and the various eras of the band, these guys had a daunting task ahead of them. Were they up for the task at hand? Would Mr. Robert successfully complete the transition from Spaceman to Schoolboy?

I'm happy to say these guys didn't disappoint, giving audiences a wide and diverse setlist spanning both the Brian Johnson and Bon Scott eras of the band. When you have a discography as huge as this one, selecting a handful of songs and narrowing it down to a fairly limited setlist is no easy task; these guys could easily have played two entire sets and never repeated themselves. Unsurprisingly, the set was heavy on tracks from the BACK IN BLACK album, the seminal 1980 record that came to define the band following Brian Johnson's coming into the group when former singer Bon Scott passed away. The set consisted mostly of songs originally recorded 1981 and earlier, though we did get an exception with 1990's "Thunderstruck," from their Bruce Fairbairn-produced comeback album. THE RAZOR'S EDGE (and one other track from that album we'll talk about later). The expected anthems were heard here, including "Back in Black," "TNT," "Highway to Hell," "Hell's Bells," "Shoot to Thrill," and "For Those About to Rock." A few slightly deeper cuts were thrown in for good measure, including "Sin City," showing these guys truly appreciate the band's discography.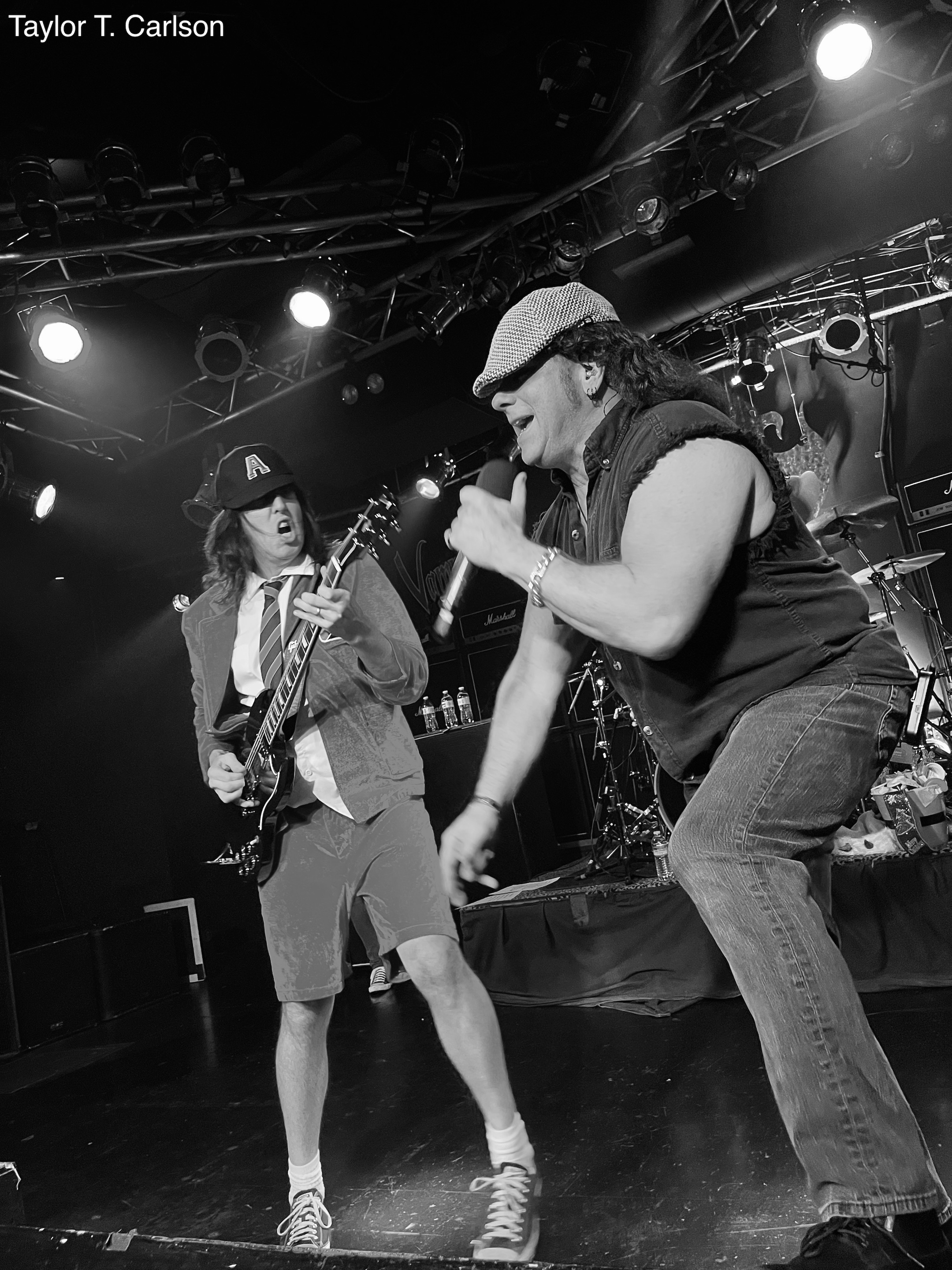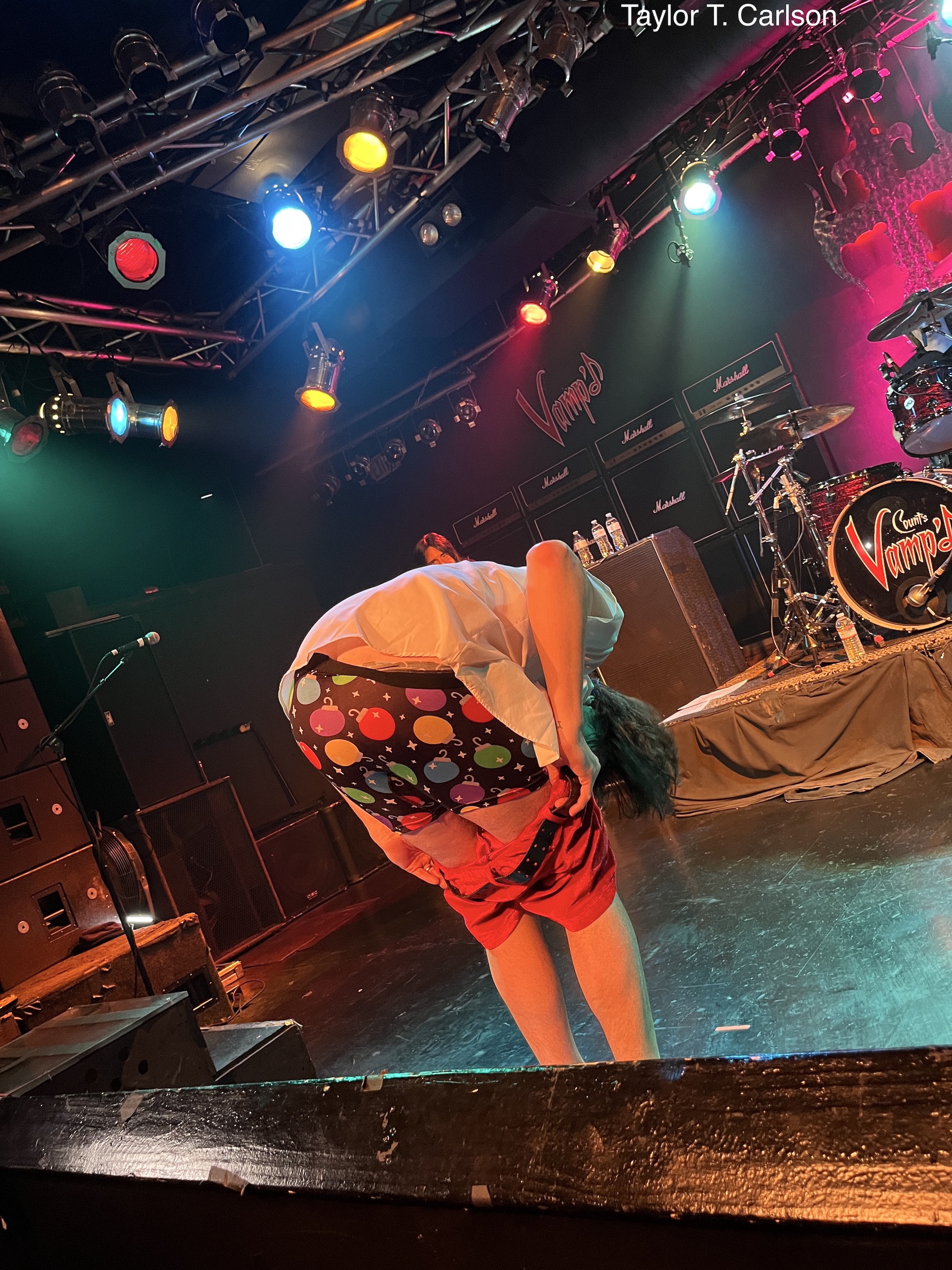 The band members were up for the task and then some. The rhythm section never missed a beat and were clearly having the time of their life playing these songs. Micks has the perfect raspy voice to portray Brian Johnson; his singing style is certainly more Johnson than Bon Scott, and he looks the part as well which is always a plus for a band like this. I also appreciated the way this guy encouraged crowd participation, regularly getting audience members near the front of the stage to sing lyrics into his microphone. AC/DC's tunes require a charismatic frontman to bring them to life, and Mr. Micks proved himself worthy. He was outdone by only one member of the band…

..that of course being Keith Robert. One of AC/DC's defining traits on stage has been guitarist/founding member Angus Young using a schoolboy uniform as his on-stage attire. I wondered if Keith would be dressing the part. He did so and then some, with a flashy red uniform complete with AC/DC tie! And let me tell you something – this guy never held still or let up once in the entire evening. I was taking pics for this review, and he was especially hard to photograph because the guy literally never stood still! This kind of energy is a rarity on the live stage, but it's a much appreciated thing. I've heard many people perform AC/DC music over the years, but never seen anyone doing Angus' signature "Duck Walk." His was a performance for the ages and one I won't soon forget.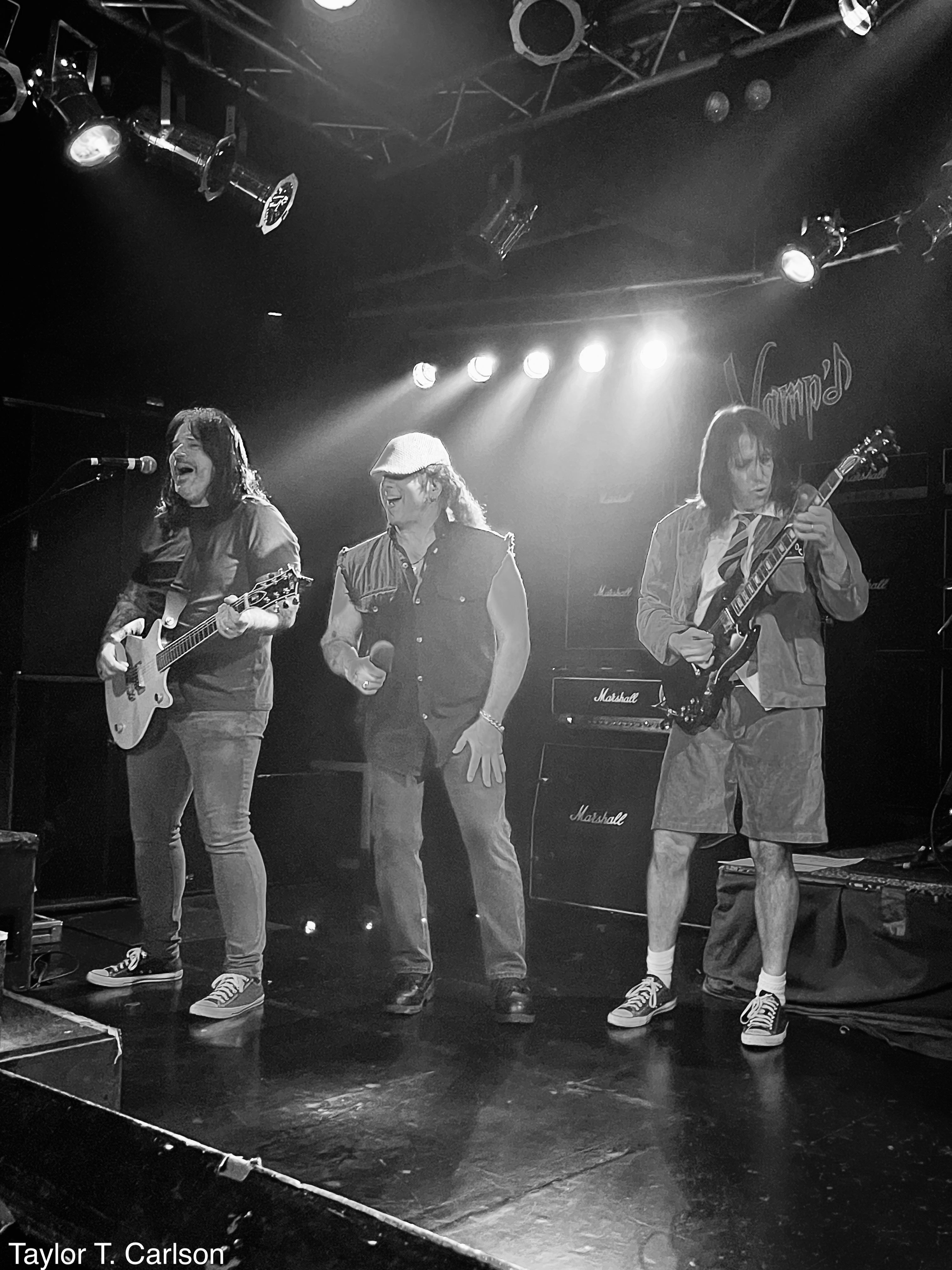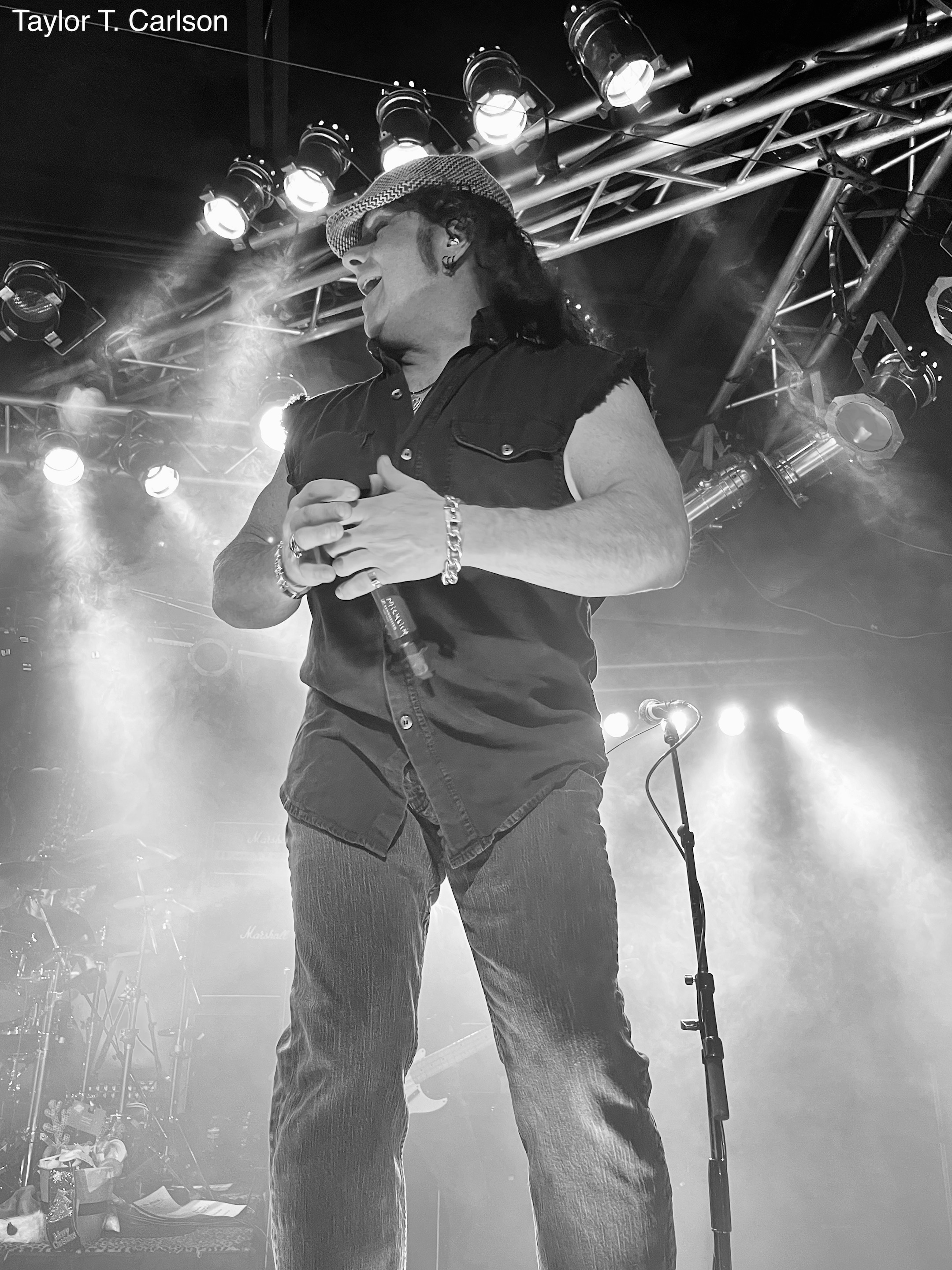 I mentioned one other song from THE RAZOR'S EDGE getting played, and it, surprisingly, wasn't "Moneytalks!" Instead, they pulled out "Mistress for Christmas," which is appropriate given that the holiday is just a week away. Mr. Robert and Mr. Micks got into the roles, with Micks donning a Santa beard and cap, and Robert throwing presents into the crowd including lollipops and condoms, and even tossing out showers of white snow-like glitter! (I'm still getting that stuff out of my hair, and I truly feel bad for whoever had to clean it up at the end of the night.)

I'd love to see these guys further dig into the AC/DC catalogue in the future; we need a full two sets from the group so that they can crank out even more AC/DC goodness! This fan would like to see a few more cuts from the Bon Scott era unearthed; give us "Problem Child," "Walk All Over You," "Live Wire," "Rocker," "Big Balls," and the lost gem "Crabsody in Blue," and I'll be a very happy fan! From the Brian Johnson era, some tracks from the albums with Simon Wright would be a welcomed addition, including "Who Made Who" and "Sink the Pink." Hell, AC/DC made great albums well past 1990, and cuts like "Stiff Upper Lip," "I Feel Safe in New York City," "Rock N Roll Train," "Big Jack," and "Shot in the Dark" could all make for fine contributions to an LV/DC setlist. I'm eager to see what the group throws our way in 2023!

This was a killer night from not one but two amazing tribute acts, and they didn't let this fan down in the least. Both acts are worth checking out if you live in or will be visiting Sin City, doing justice to their source material and then some. Don't pass up a chance to see either bands if you want these songs done right on the live stage.
ADDITIONAL PHOTOS: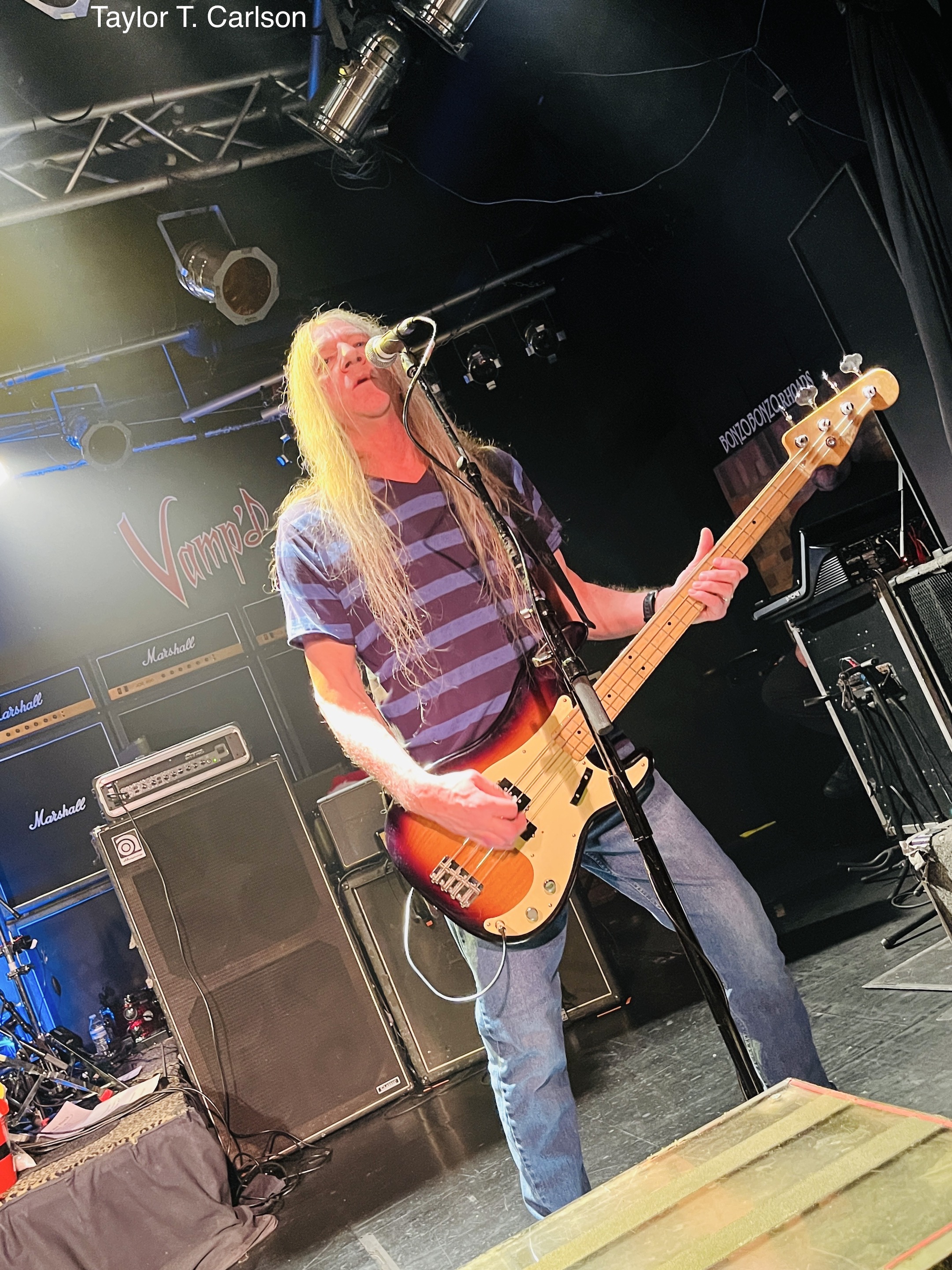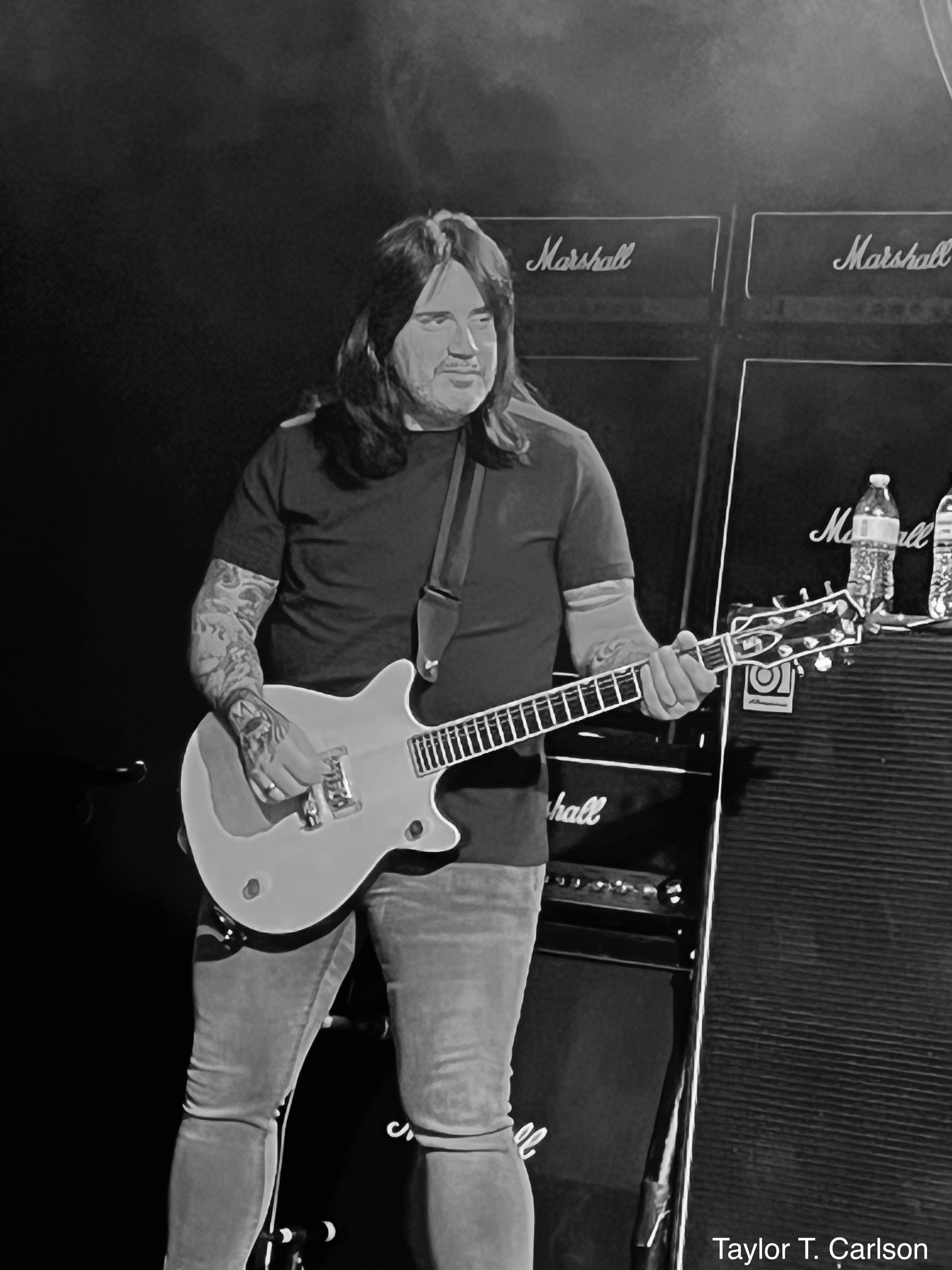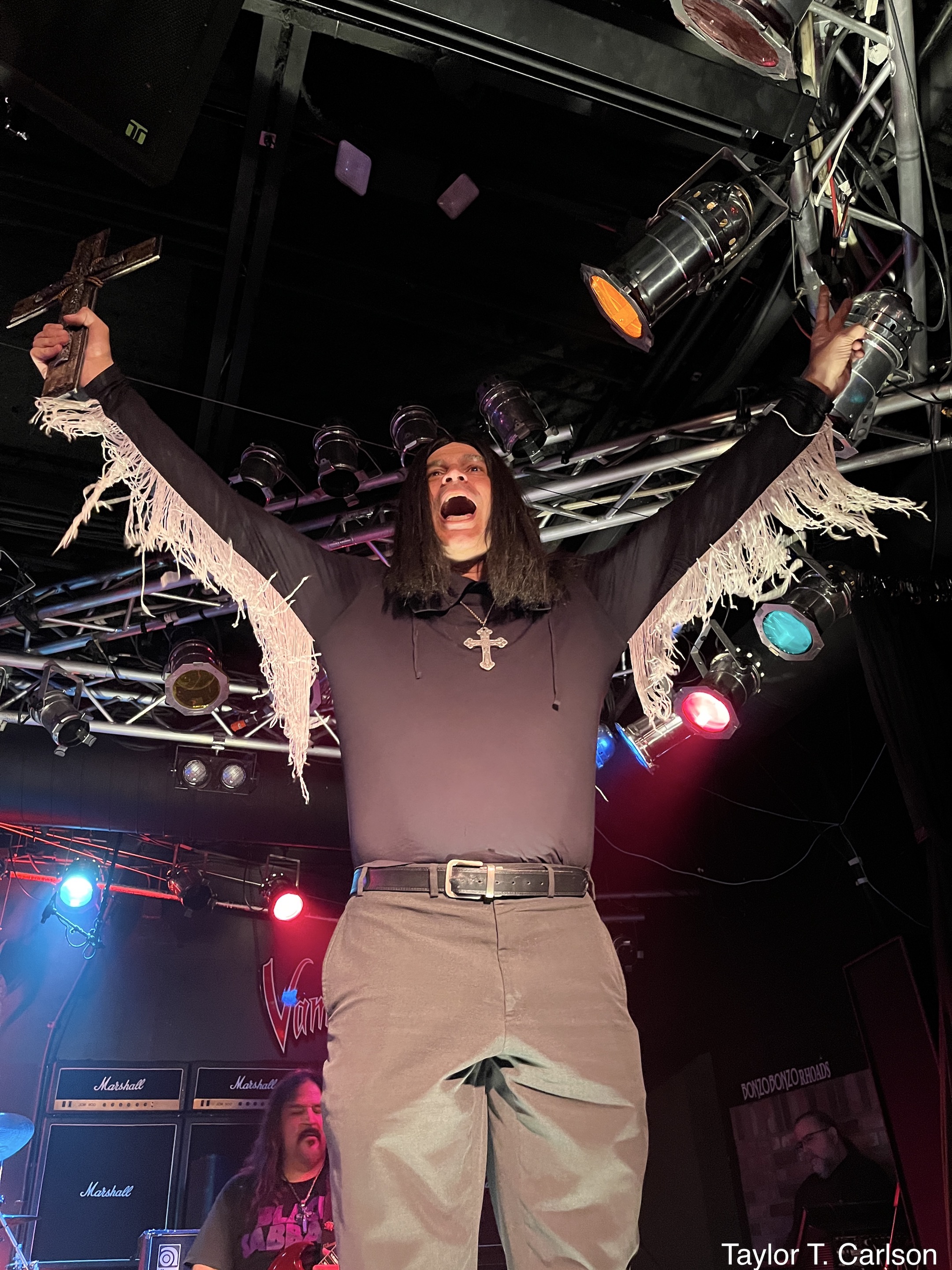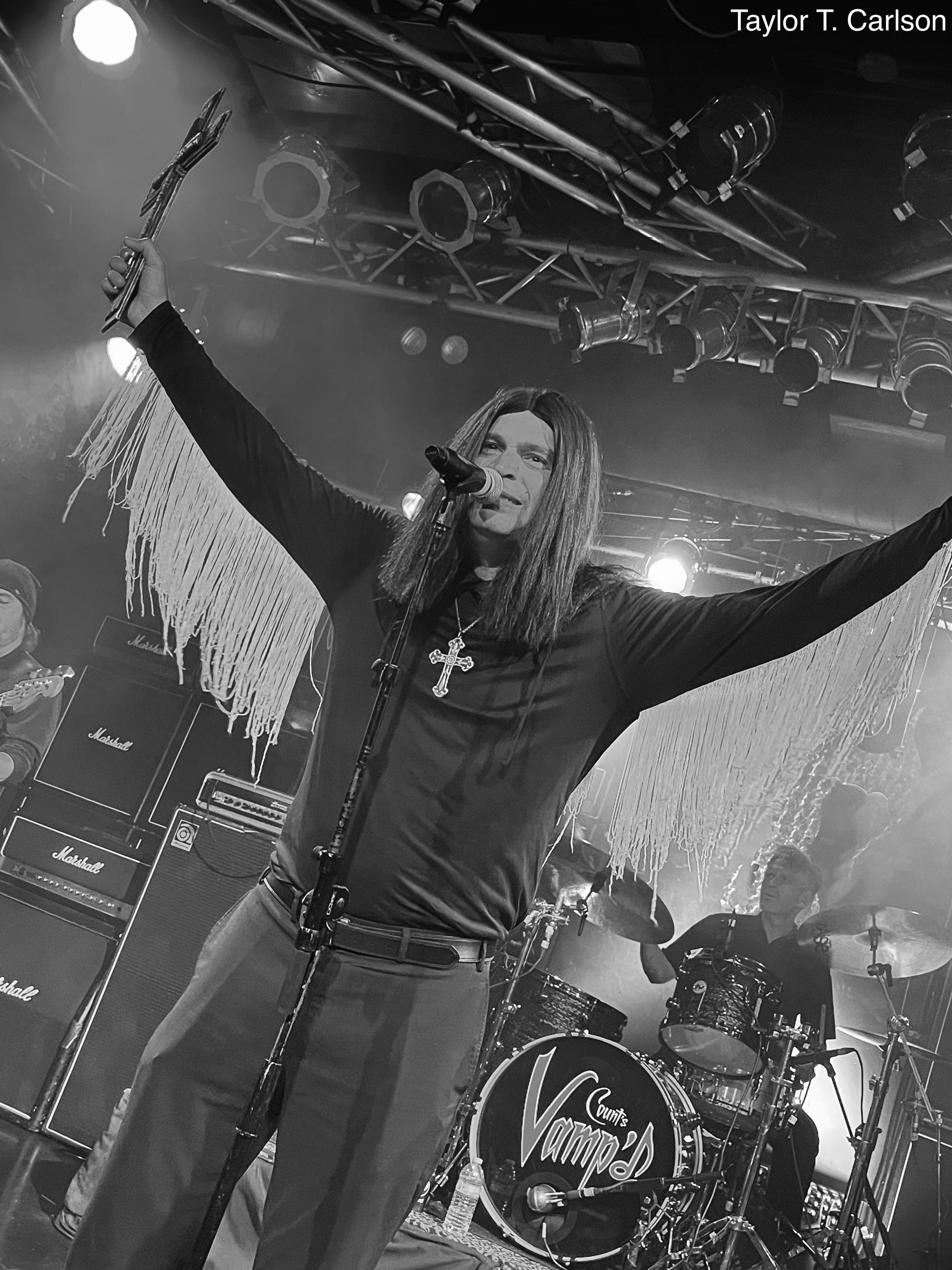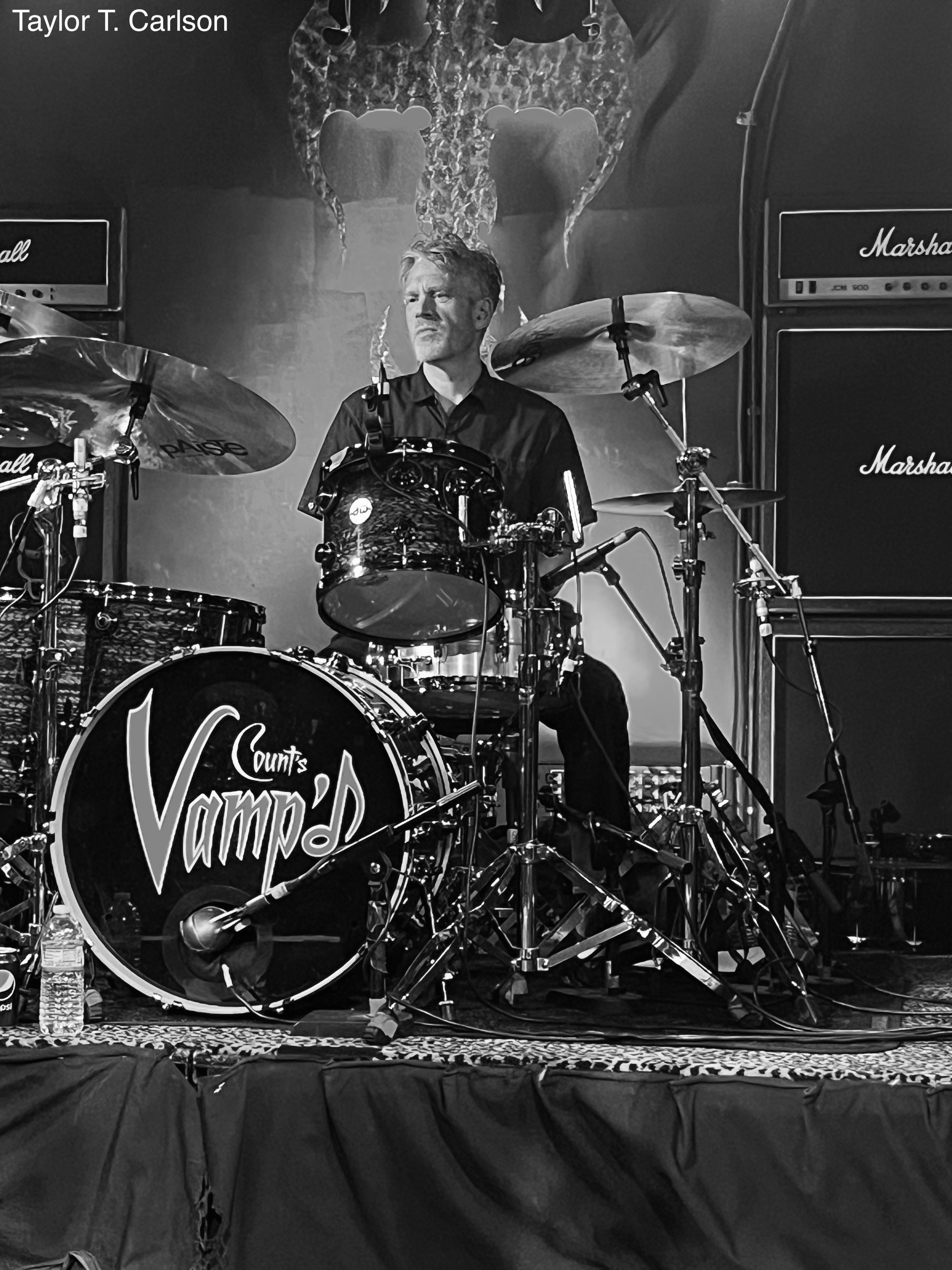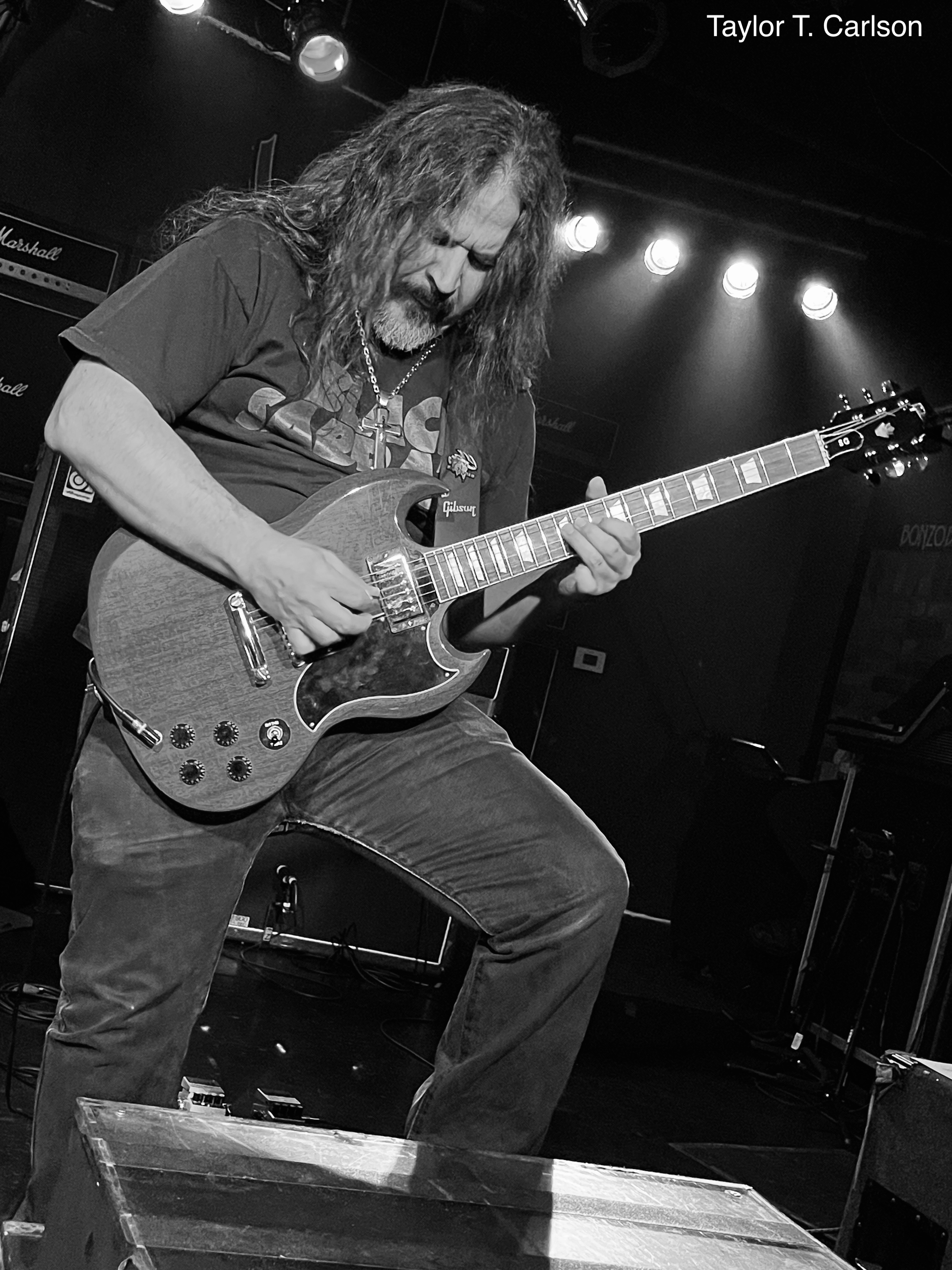 All photos by the author.