The Damage, Inc. Metallica tribute played Count's Vamp'd on Saturday, December 17, 2022, with support act Von Boldt.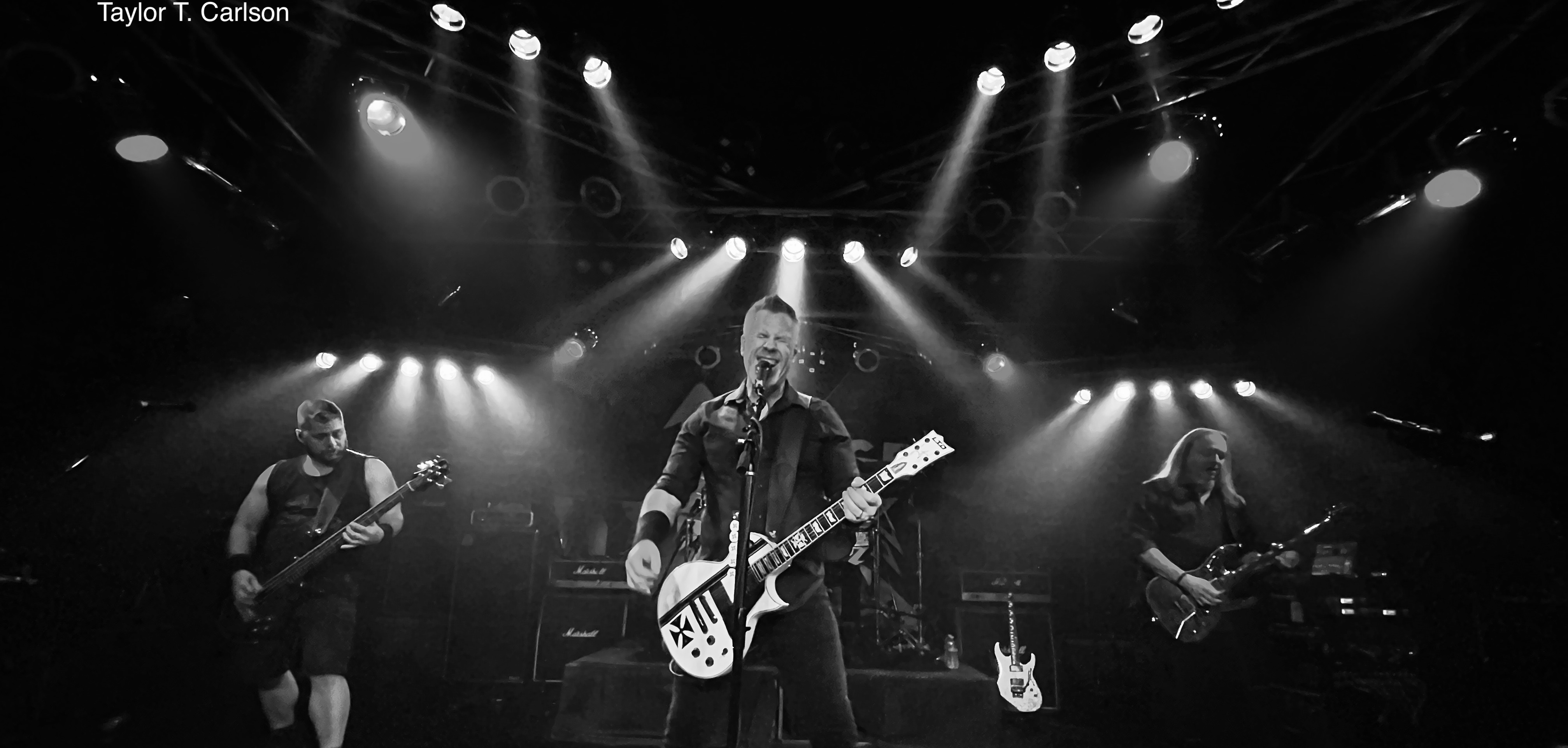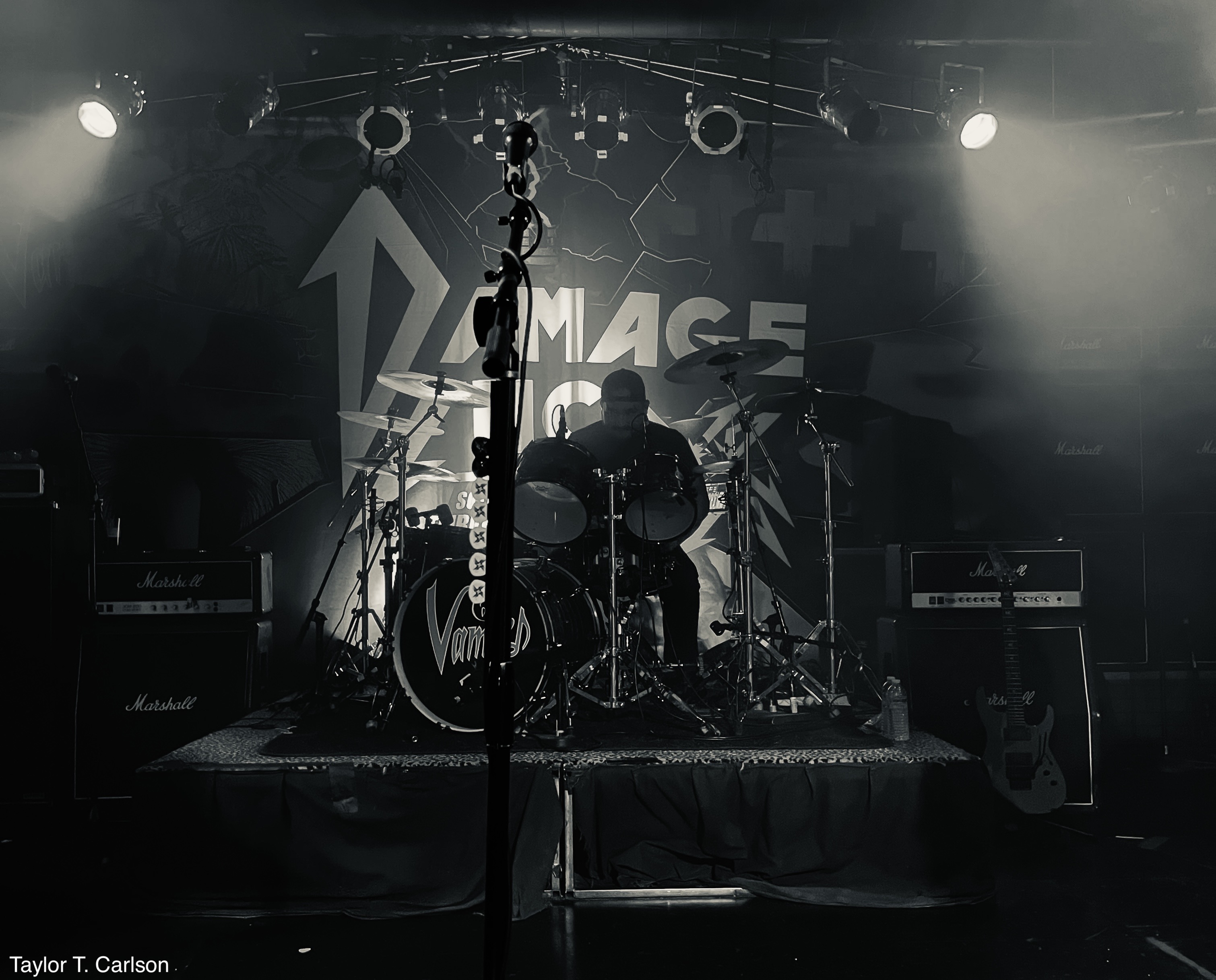 Metallica has long been one of the most popular hard rock and heavy metal bands in the world, rising to global superstardom over the years. When a group reaches those heights, it's inevitable that they'll spawn tribute bands. Vegas is home to no shortage of them, but on this evening, we got a visit from a Southern California-based act – Damage, Inc., who has received plenty of positive coverage for their work. The band regularly plays gigs in multiple states and cranks out the Metallica songs for the masses. Despite them being a regular fixture at Vamp'd here in Vegas (and they have been for years), this was my first time getting to hear them play. It was only my second time ever hearing a Metallica tribute band; I'd heard another back in 2018 at the now-defunct Henderson Pavilion.

Concerts at Count's Vamp'd rarely consist of a single band, and that was the case for this evening as well. This time around, the support set was filled by Von Boldt. It was a group I hadn't heard of until a few weeks back. The clips online I'd listened to online for these guys sounded promising, and this headbanger was certainly eager to hit up the venue and see them do their thing opening for the long-awaited Metallica tribute.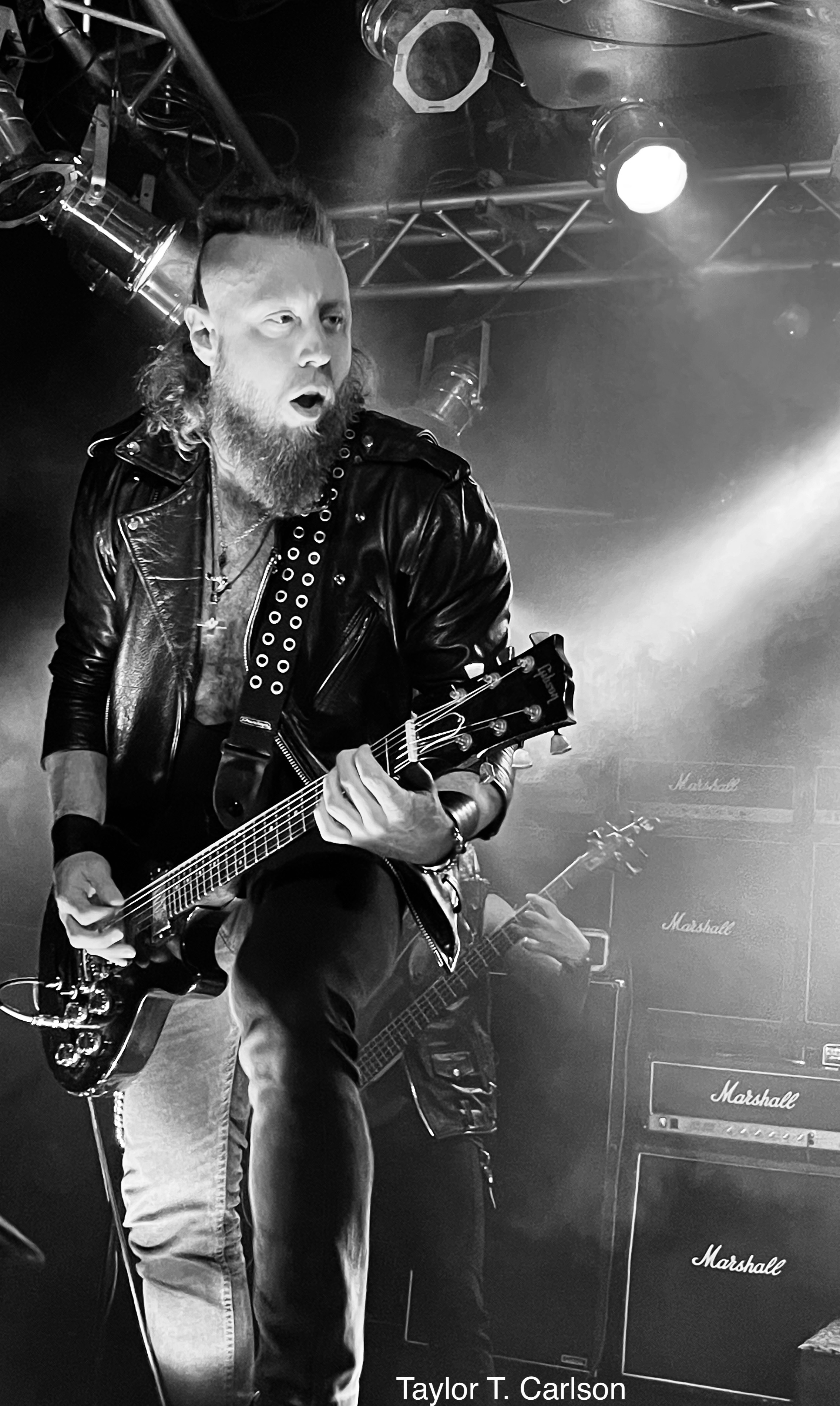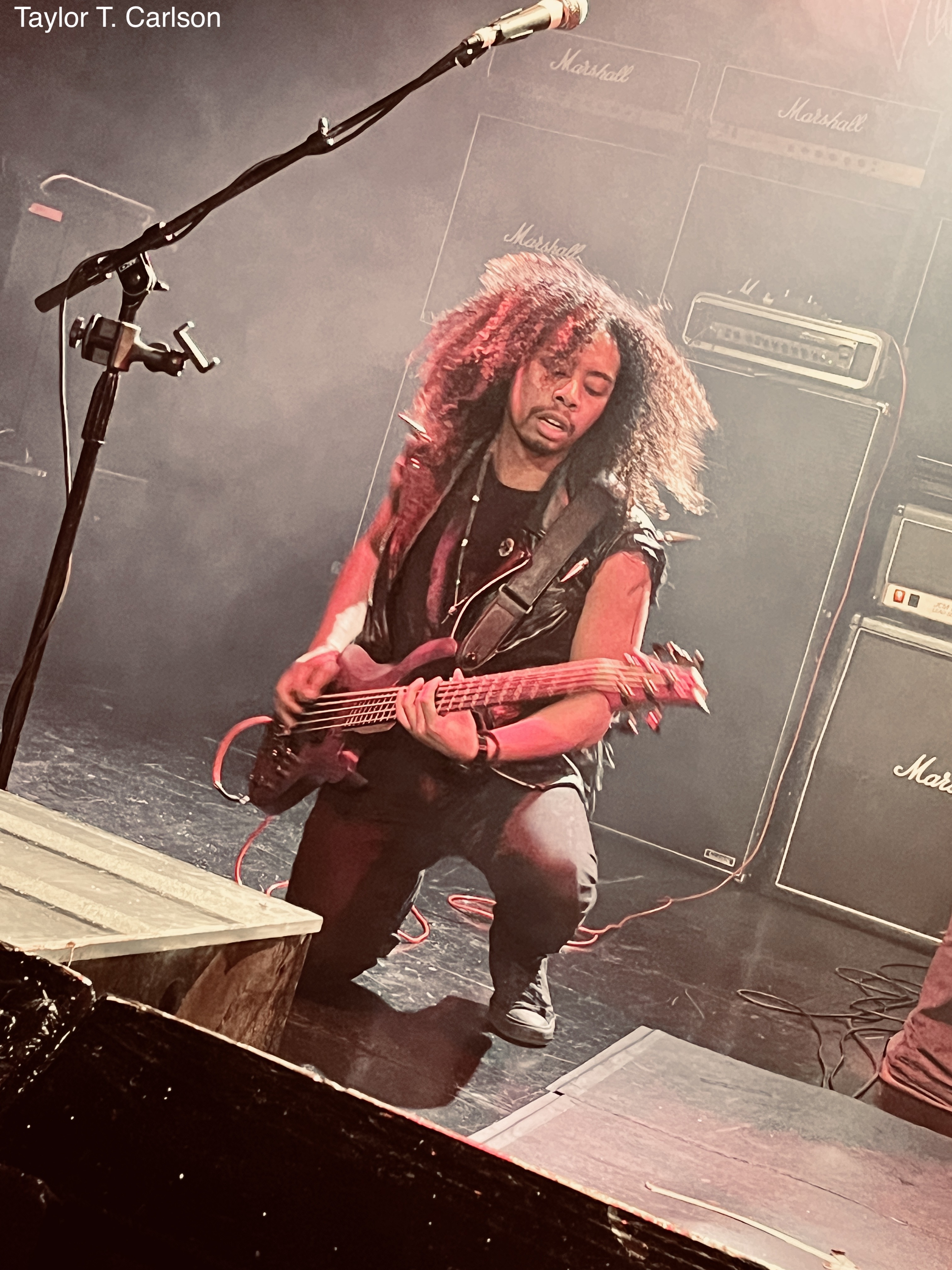 Von Boldt's Facebook page describes the band as "Horror Movie Heavy Metal and Rock and Roll." Loving both horror movies and rock and roll, I was certainly sold on that premise and promise! The band had mentioned mid-show they normally have a female vocalist who is with them as well, but she wasn't at this gig; the band approached this in a very humorous fashion. This combined with the fact they got the audience to sing "Happy Birthday" to one of the musicians in the band showed that they certainly weren't above having a sense of humor. Their musical style combines the old and the new, with plenty of solid original material, though one of the absolute highlights of their set was hearing a heavy metal spin on "Hound Dog," the old favorite popularized by Elvis Presley back in the day. This was my first time seeing the band and it showed great promise. I have no doubt I'll be checking these guys out again in the future; I'm eager to experience them with the female vocalist who was missing from the group at this set.

That hard and heavy set from Von Boldt was a great way to start the evening, and it got the audience geared up for what they came to see – Metallica classics delivered on a live stage. Prior to this evening, I'd heard nothing but good things about Damage, Inc., which had me even more enthused for getting to see a group perform some of my favorite hard rock and heavy metal tunes in a small, intimate venue. The band was formed in 2004 by brothers and band members Chris and Kevin Knight. Their emphasis is primarily on the music; you won't see guys on stage who try to physically resemble the actual Metallica band members, although Chris Knight does somewhat resemble James Hetfield. This fan is more interested in the music and the sound, anyhow.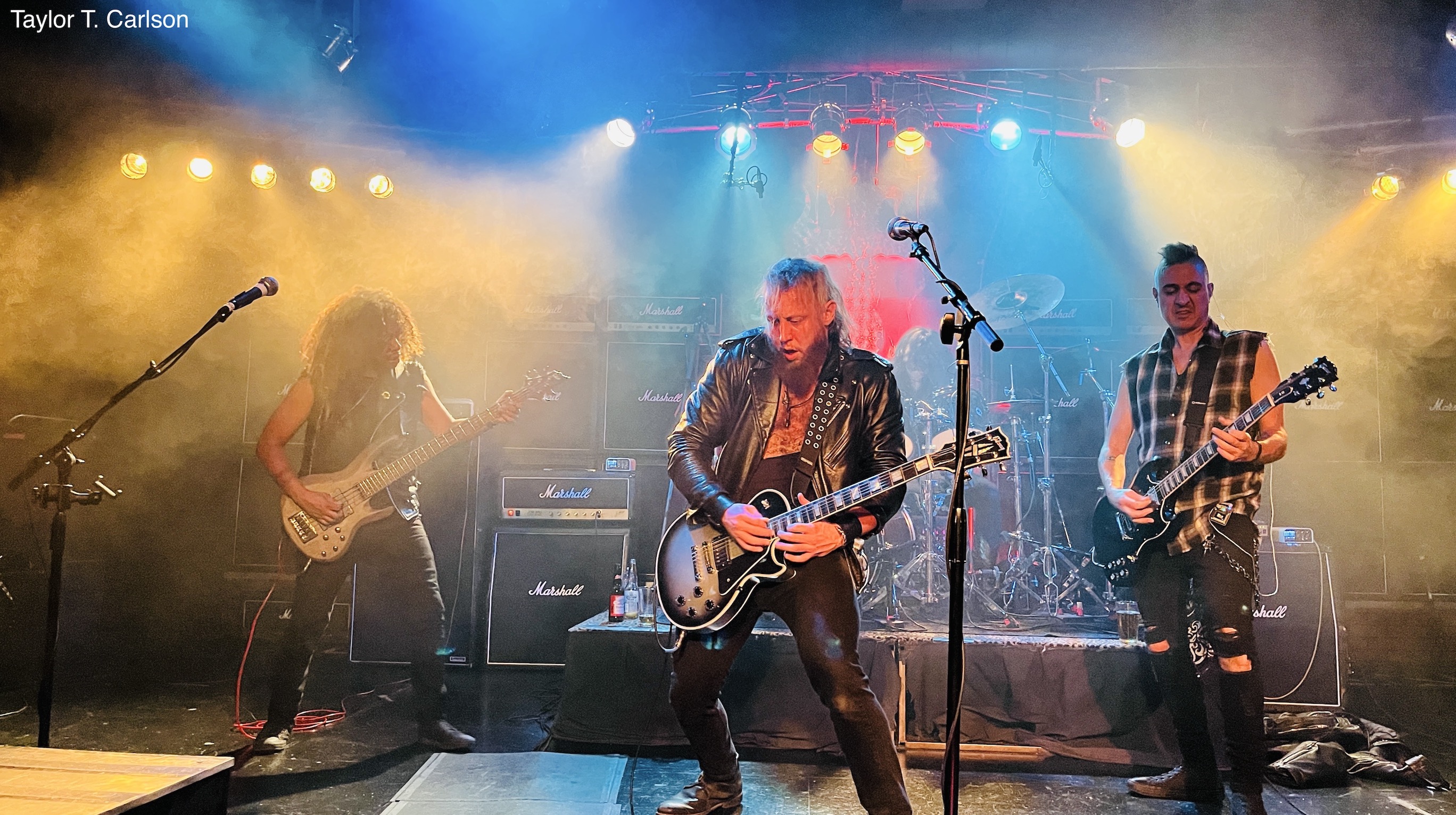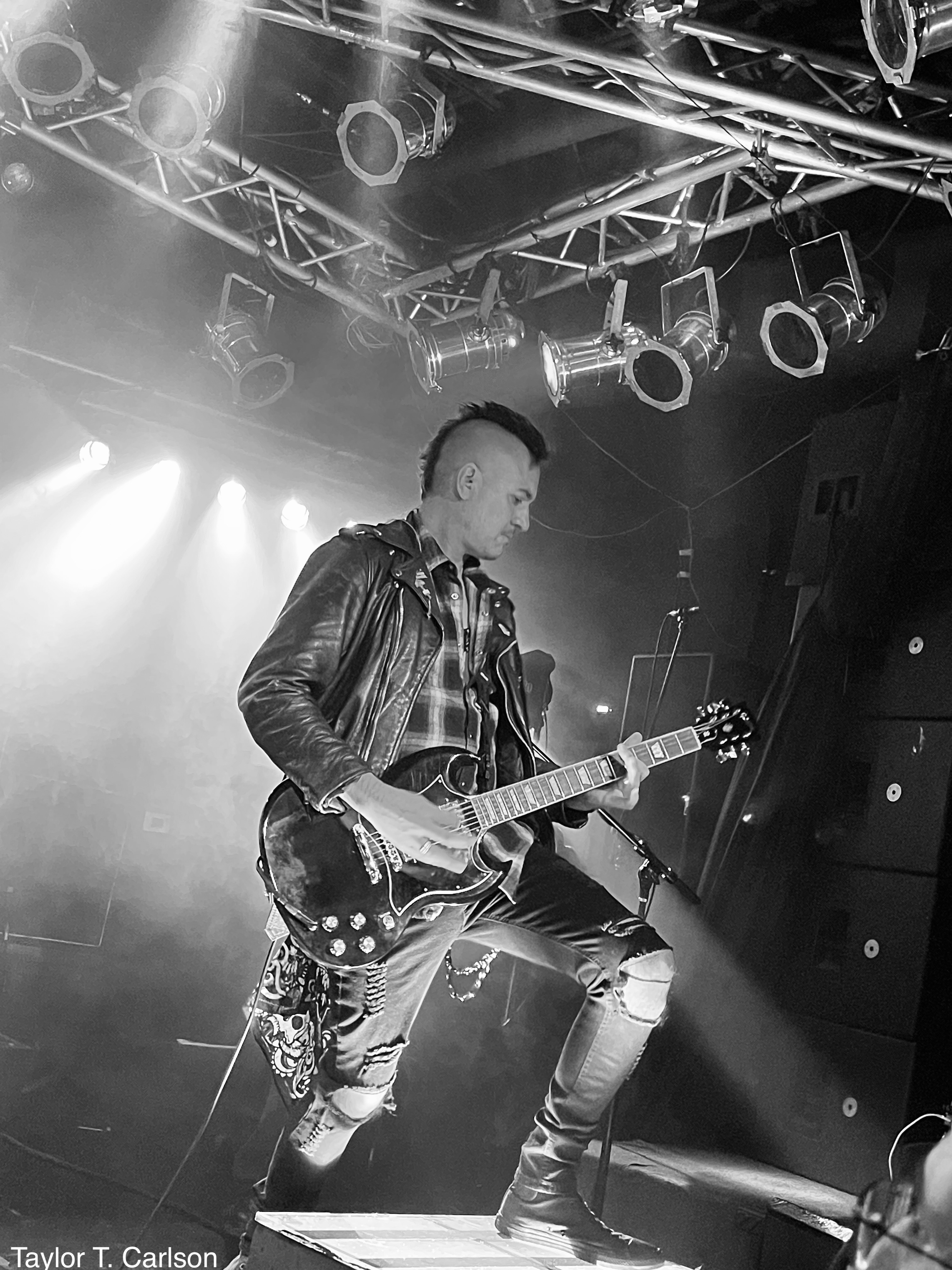 Metallica has a sprawling discography. This tribute band has been around for nearly 20 years, so in Damage, Inc.'s lifespan, they've actually seen the release of new Metallica material on more than a few occasions! That made me curious as to whether they'd be incorporating newer material into the set, and what eras the group would focus on. One of the biggest surprises was that the group chose to open the set with "Lux Æterna," a brand new song that'll appear on the band's next studio album! I have mad respect for any tribute act that's so dedicated to a group, they're willing to learn new songs. This setlist primarily focused on the group's first five albums spanning 1983-1991, though they did have a handful of other exceptions, including representing the LOAD/RELOAD era with hard rock anthem "Fuel" from the latter of those two records, and even a version of "No Leaf Clover" from the group's S&M orchestral live concert album! I was wondering if the latter could work without an orchestra or backing tracks, but the group found a way to pull it off. I was pleased to see as well that a few of Metallica's covers made it into the setlist, including "Whiskey in the Jar" and "Am I Evil?." While I'd argue most of the songs that were played were "hits," the group did dig a little deeper into the vault with tunes like "Phantom Lord," "Leper Messiah," "Orion," and "Of Wolf and Man." Big respect for these guys there.

As far as omissions, the setlist included nothing from the post-S&M period aside from brand new opener "Lux Æterna." That meant no tracks from ST. ANGER (no great loss there), DEATH MAGNETIC, and HARDWIRED… TO SELF-DESTRUCT. At least one track from DEATH MAGNETIC would've been great; it's my favorite post-1991 Metallica album. One more track from the mid-late 90s era would've been nice as well, with "Until It Sleeps" and "King Nothing" being contenders I wouldn't mind see in their sets in the future. The most surprising omission was the mega hit anthem "The Unforgiven" from the 1991 self-titled BLACK ALBUM, and it was also a bit surprising not to see the song the band is named after in the set either (it's the closing track on MASTER OF PUPPETS from 1986). However, I fully understand these guys had limited time and a massive discography to choose from and they couldn't play everything. Overall, it was a well-selected setlist; the group played for over two hours and managed to compile tracks that gave audiences a strong sampling of one of hard rock's most extensive musical libraries.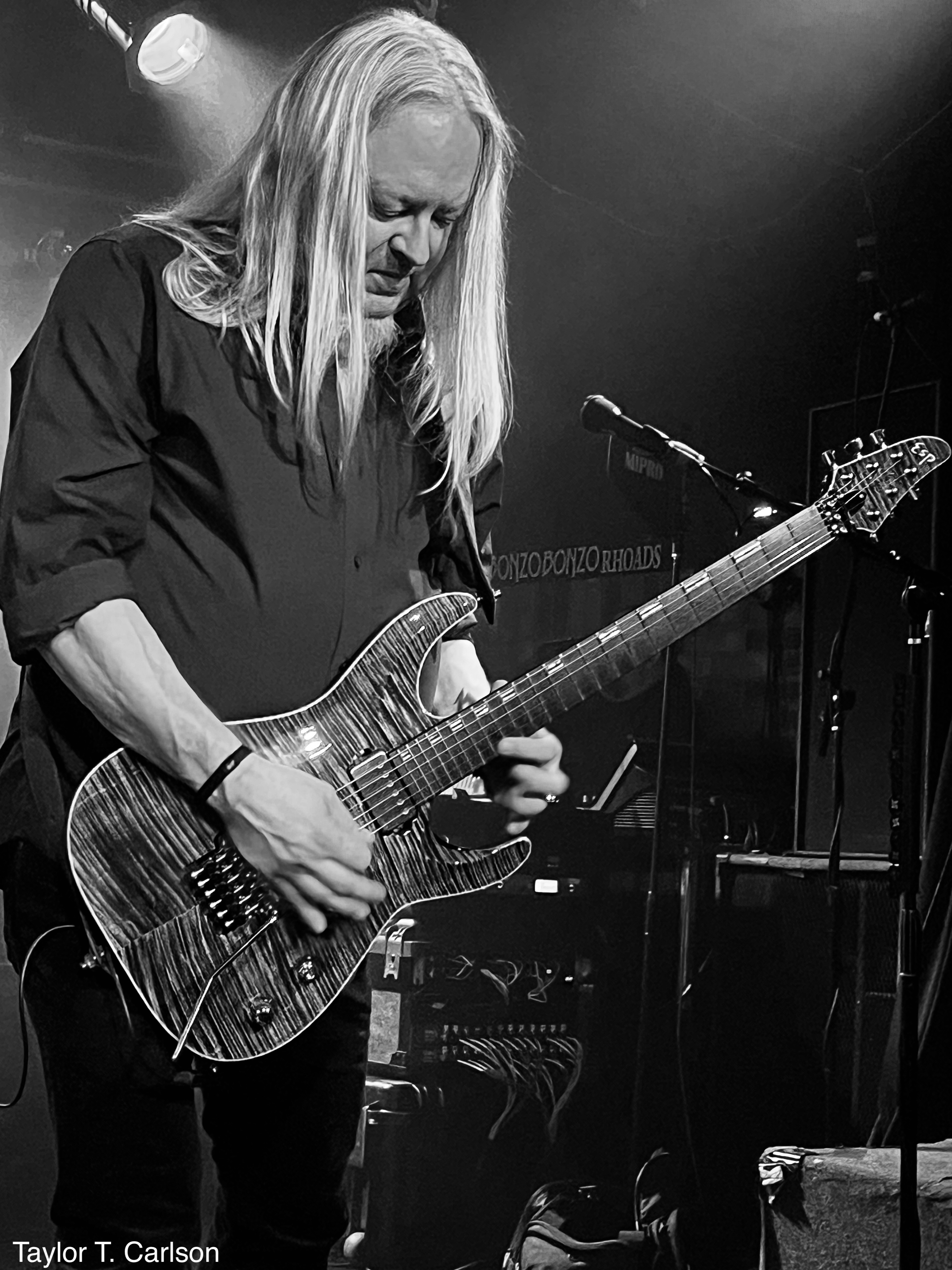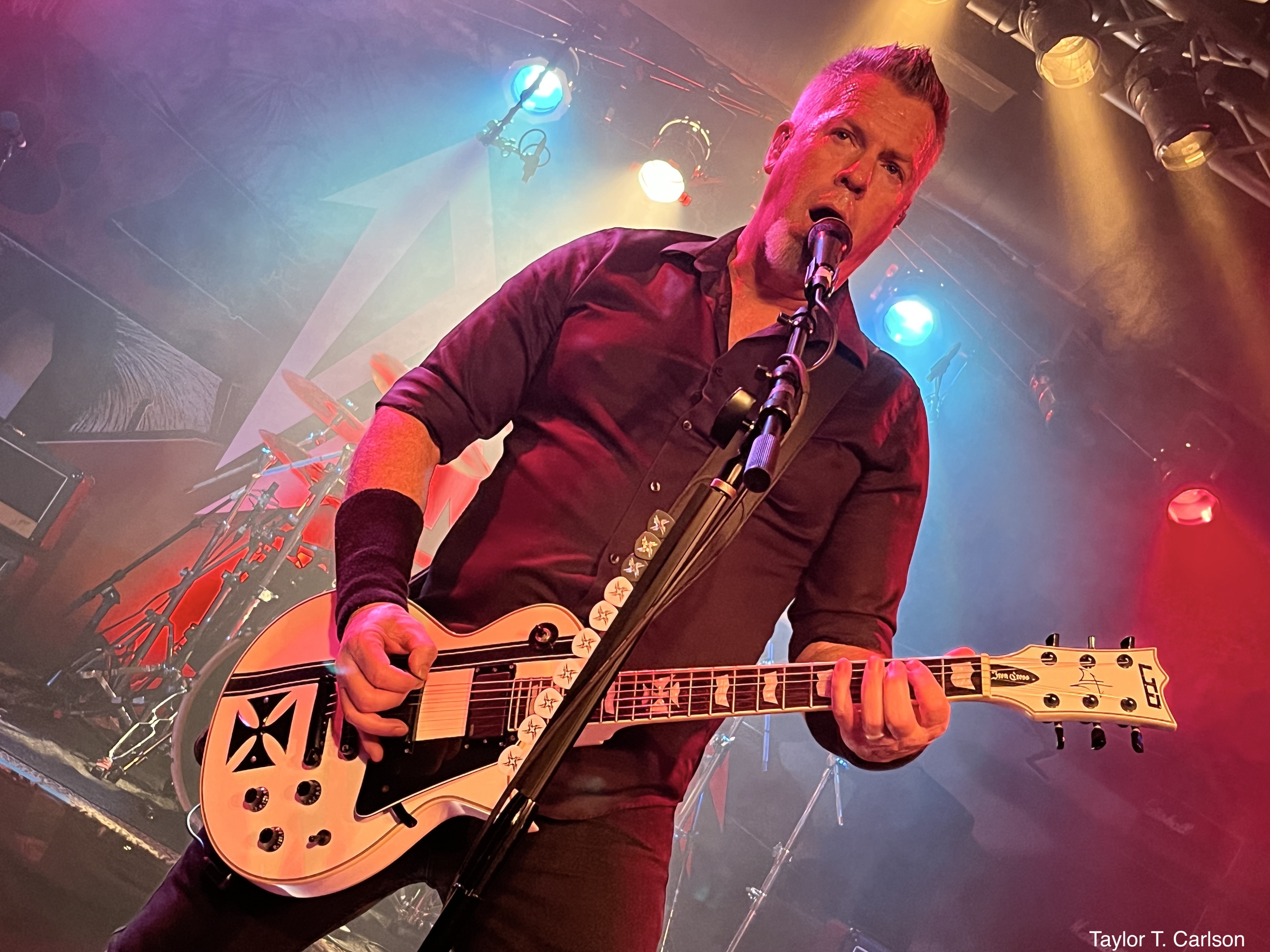 The stage presence of these musicians speaks for itself; they clearly know, love, and appreciate the band they're paying homage to. Much like the real Metallica, they even walked on the stage with Ennio Morricone's "The Ecstasy of Gold" from THE GOOD THE BAD AND THE UGLY playing over the loudspeakers, a touch this fan appreciated. Vocalist Chris Knight actually incorporates many of the live version vocal changes and crowd participation elements James Hetfield does, which is particularly entertaining and a worthy homage to the real Metallica. A strong setlist doesn't work without competent, talented musicians to bring stage presence and a powerful sound, and Damage, Inc. certainly did just that on this evening at Vamp'd. It was my first time seeing the band put their spin on Metallica classics (and one new song) in a live concert setting. It won't be the last.

I love the music of Metallica, and it was great getting to see a talented live band bring these tunes to life as they were meant to be heard; had the members of Metallica been in attendance, I believe they would've been proud of what they heard. An epic two-hour-plus set spanning primarily the bands 80s/early 90s glory years is what this crowd got, and the packed house showed that there were no shortage of headbangers in Sin City who appreciate the band's music. Von Boldt's opening set started the show in fantastic form as well. If you're a Metallica fan and you want to hear these songs live, but you're like me and don't want to pay a fortune for tickets or to fight your way through an arena or stadium crowd, go see Damage, Inc. It's all the fantastic music done right with none of the bullshit. A highly recommended band!
ADDITIONAL PHOTOS: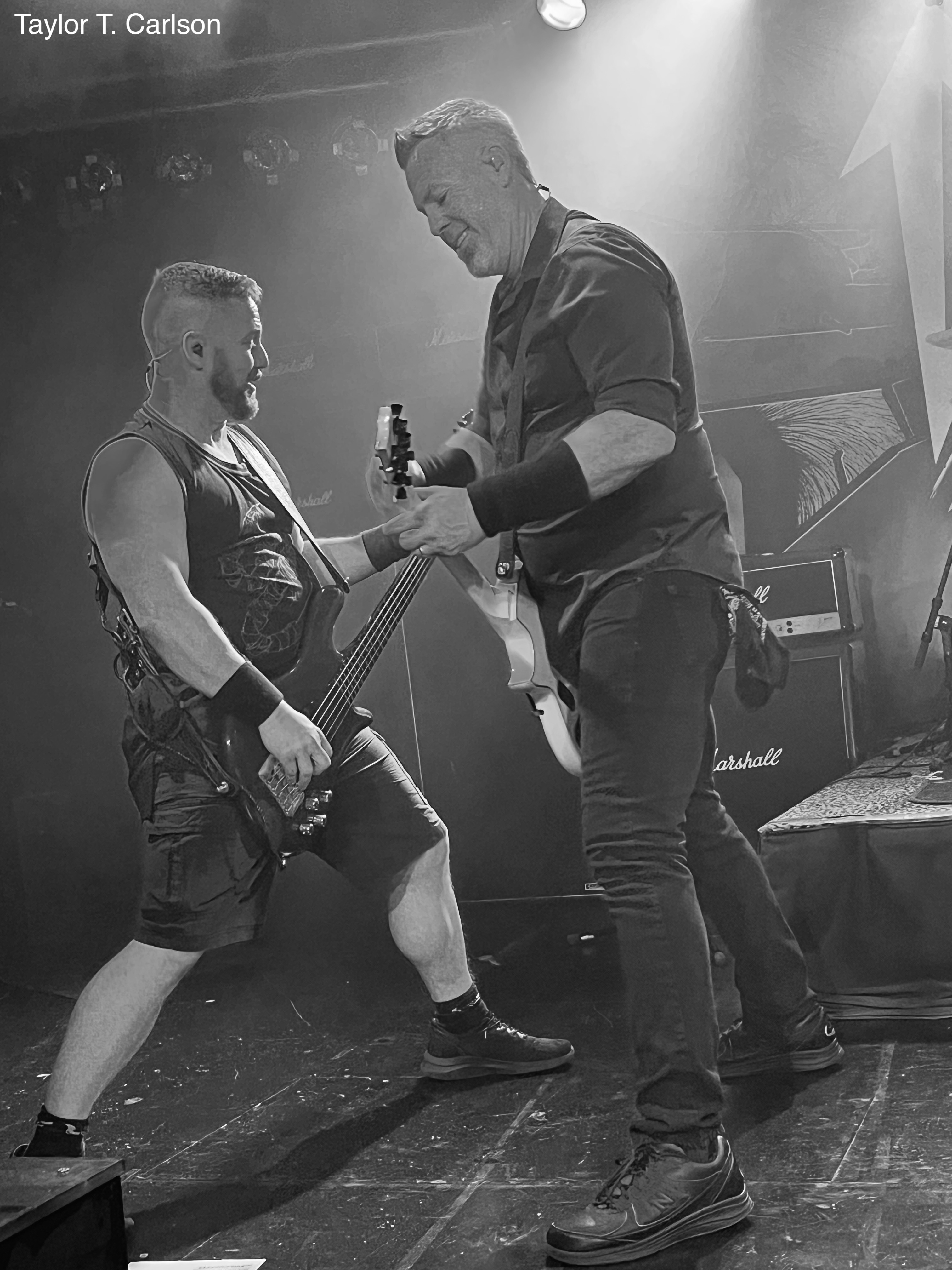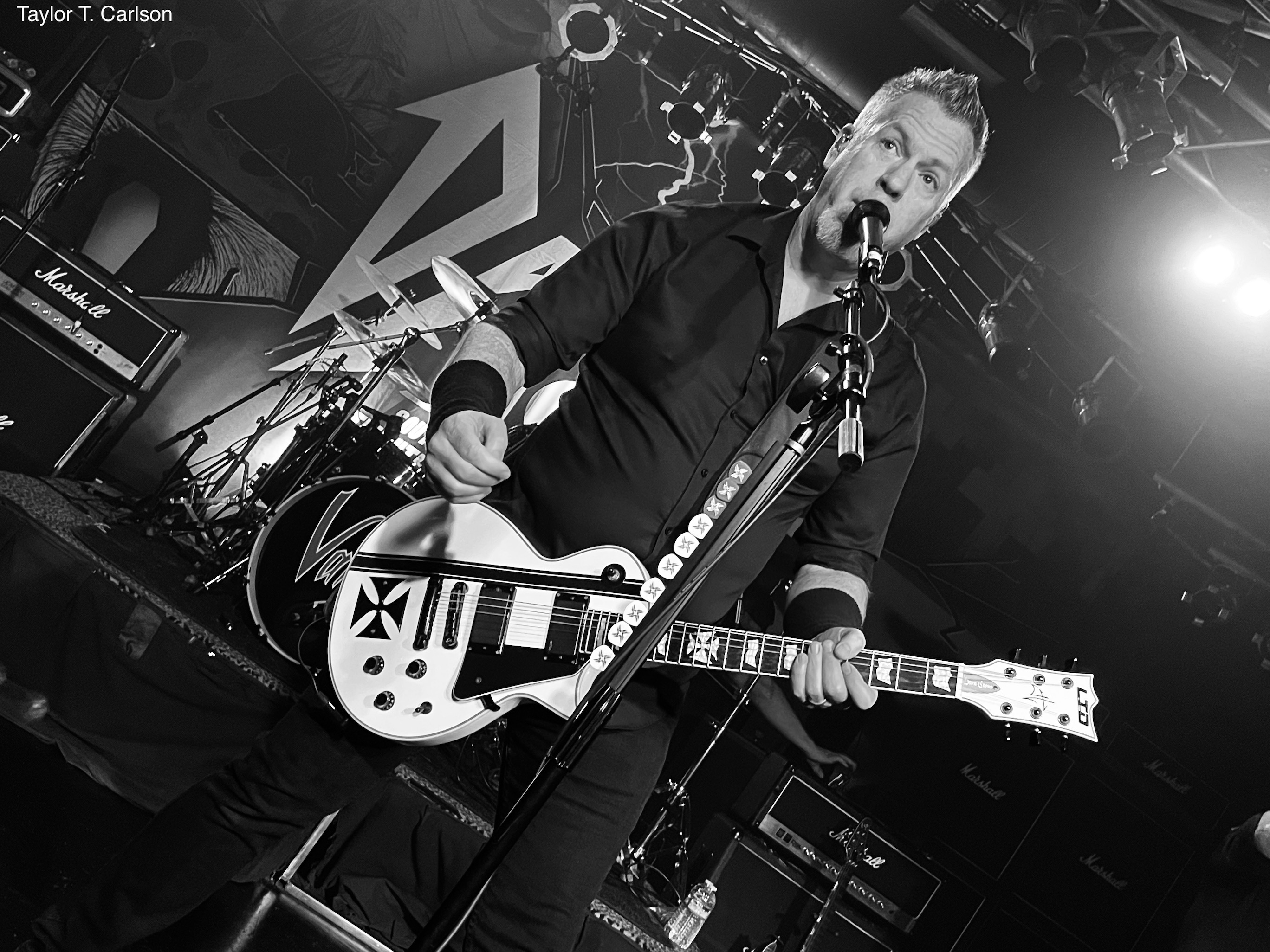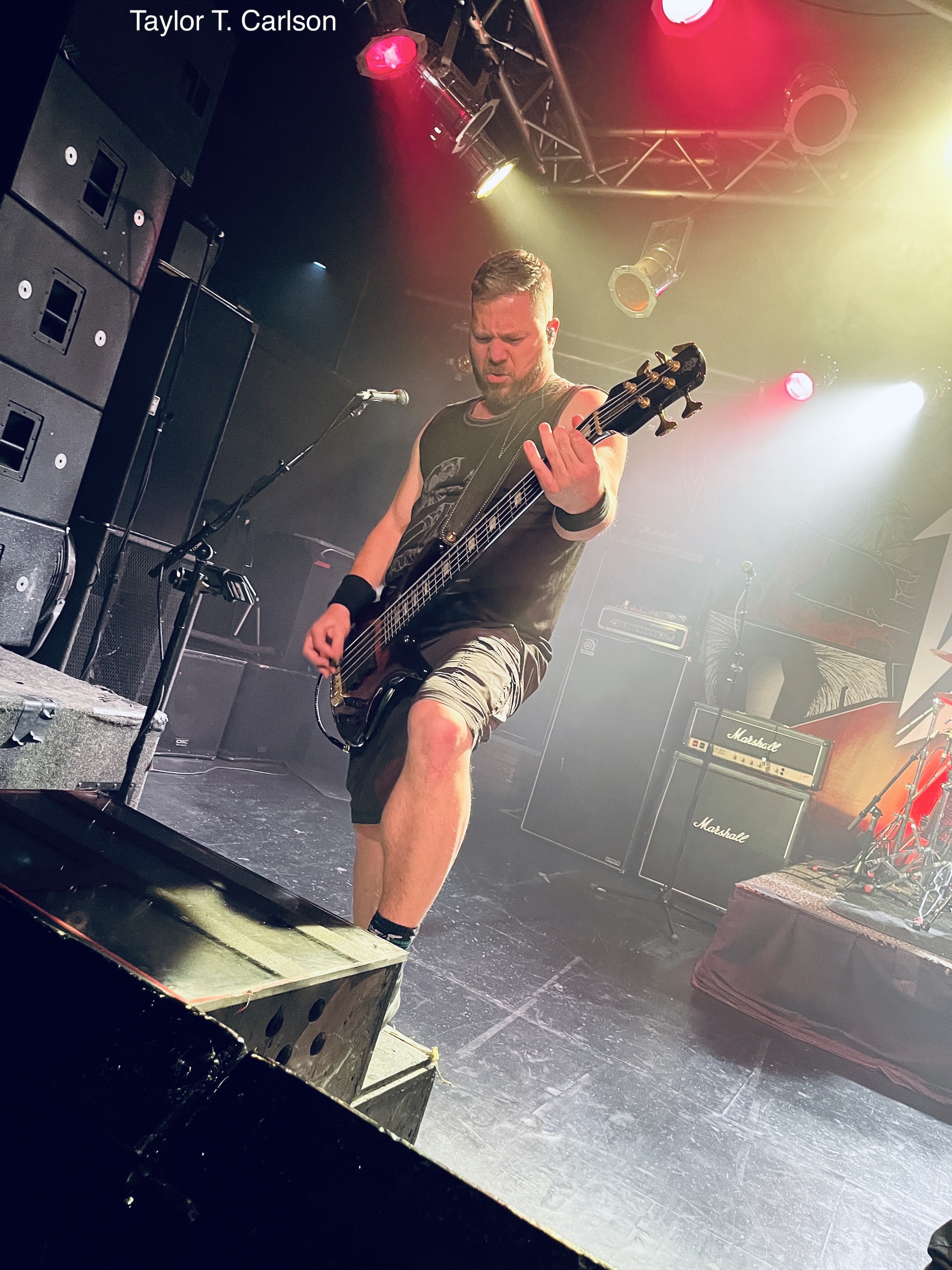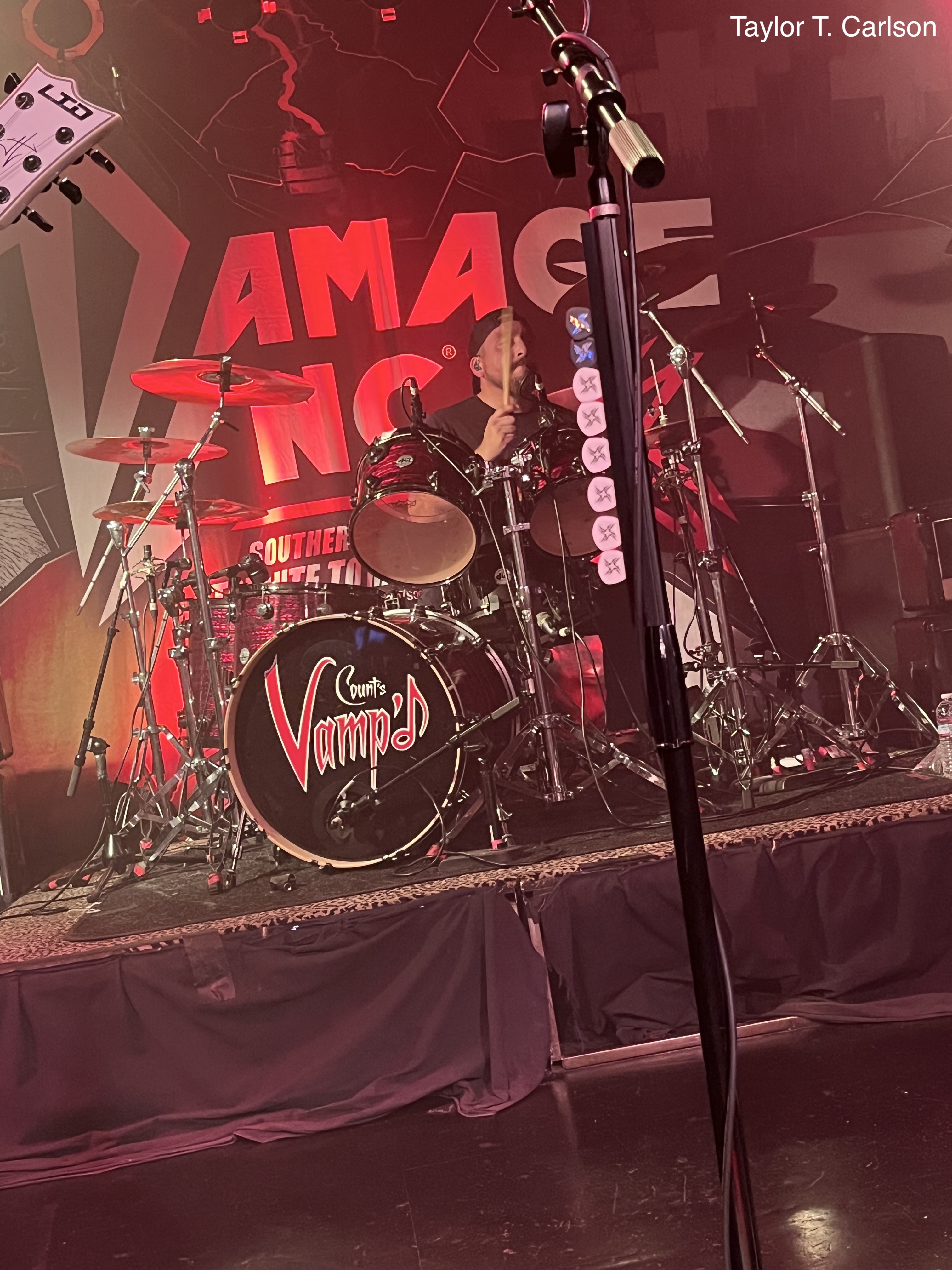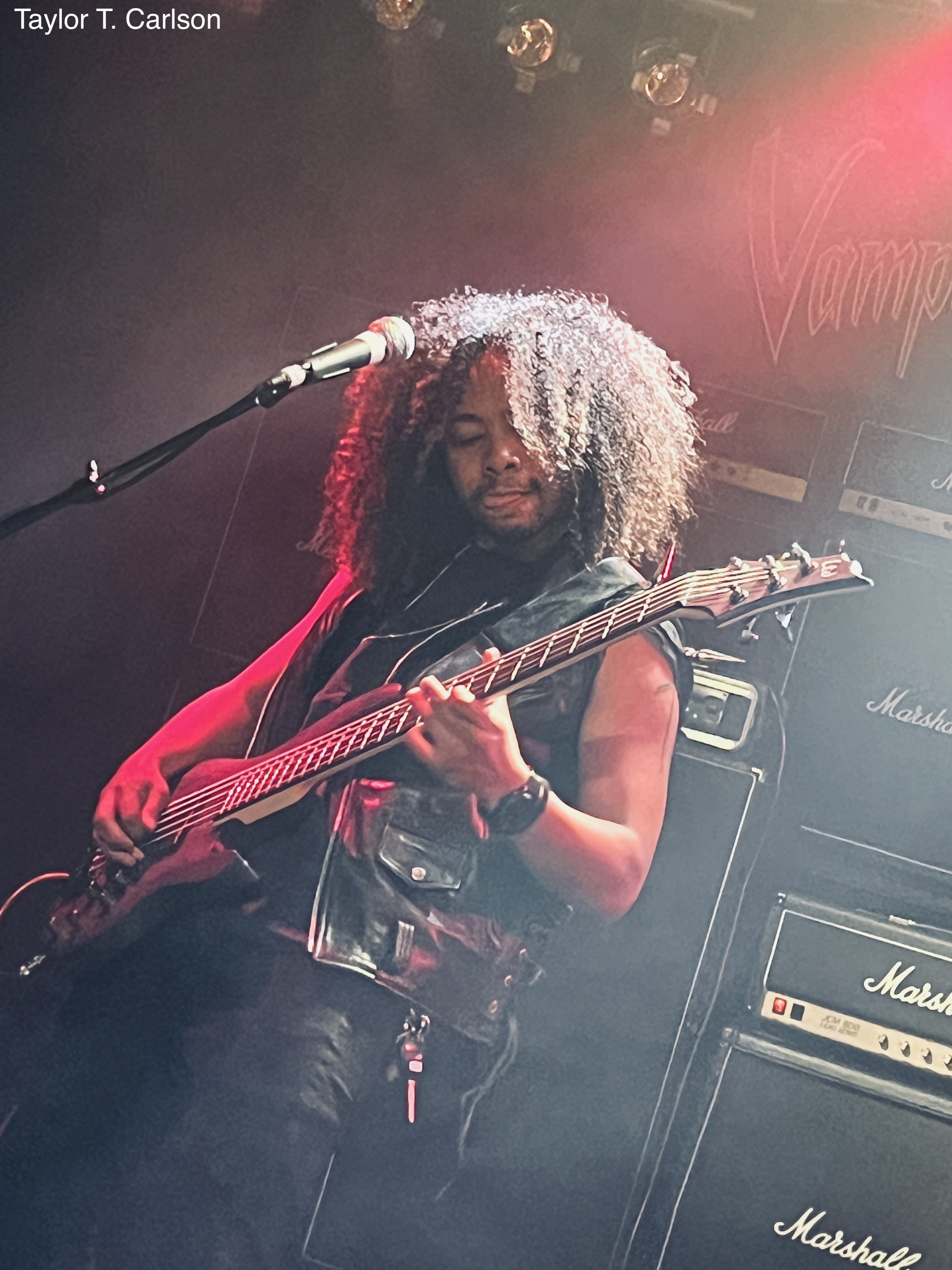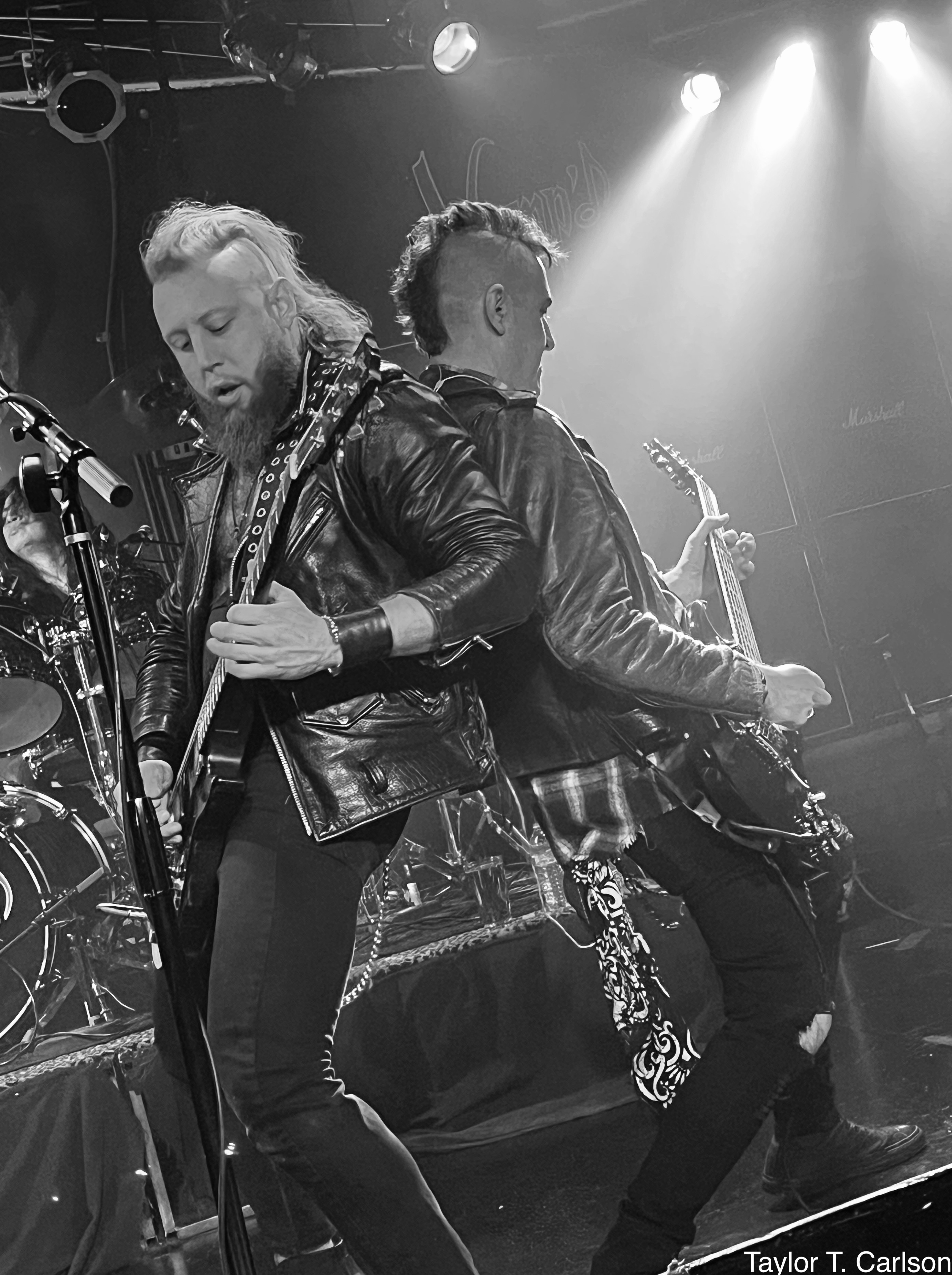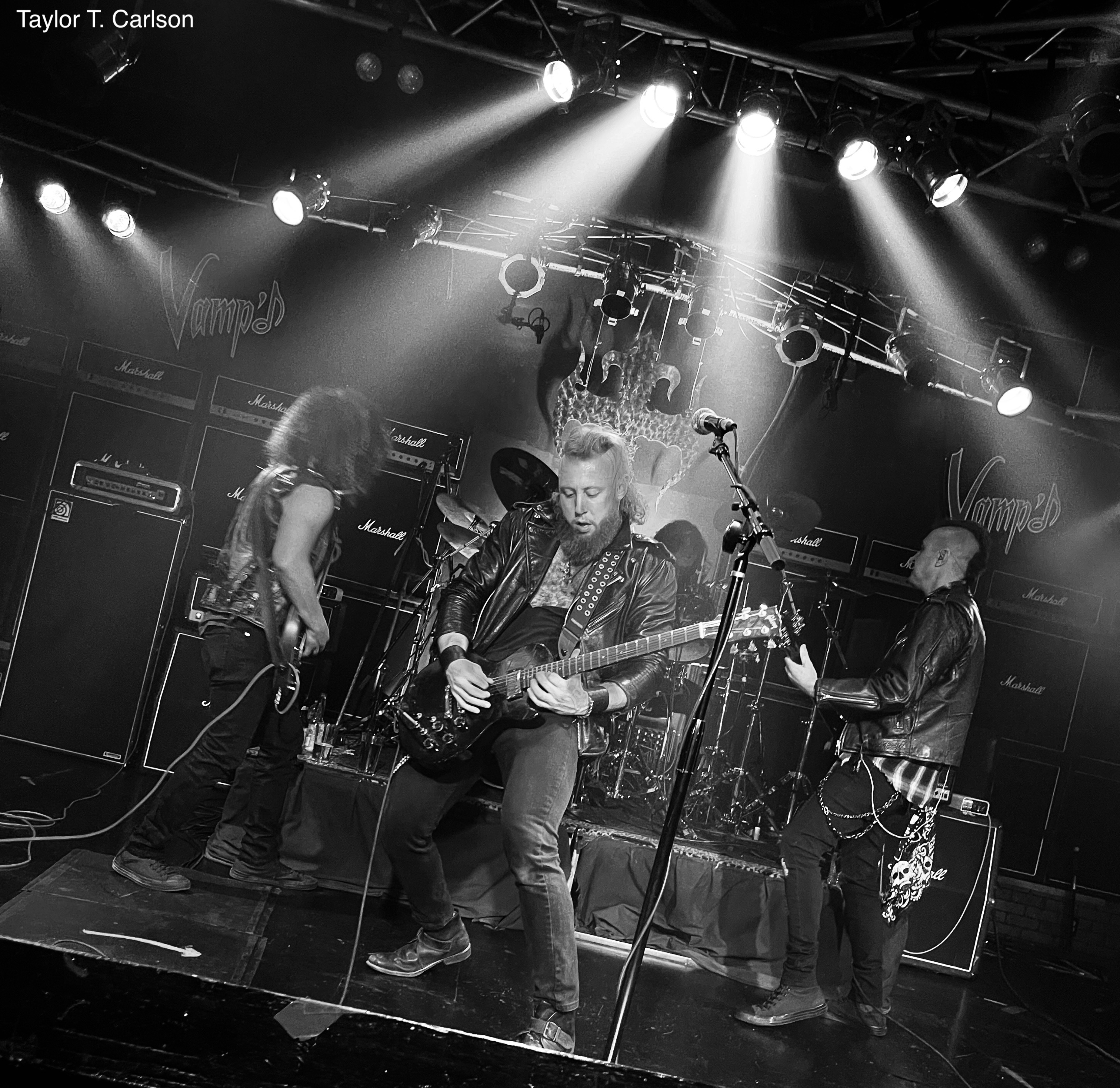 All photos by the author.