Jeff Blando's Music Mob played Count's Vamp'd on Wednesday, January 25, 2023.

When it comes to epic rock shows in Sin City, Count's Vamp'd remains the leading spot! Former Vegas resident Jeff Blando, himself the guitarist in Slaughter following the passing of that band's guitarist Tim Kelly, and more recently the axeman in his own band Blandini, returned to Las Vegas alongside what's being called the "Music Mob." Essentially, this is Jeff Blando teamed up with some of the best players of his era, delivering killer renditions of classic hard rock tunes.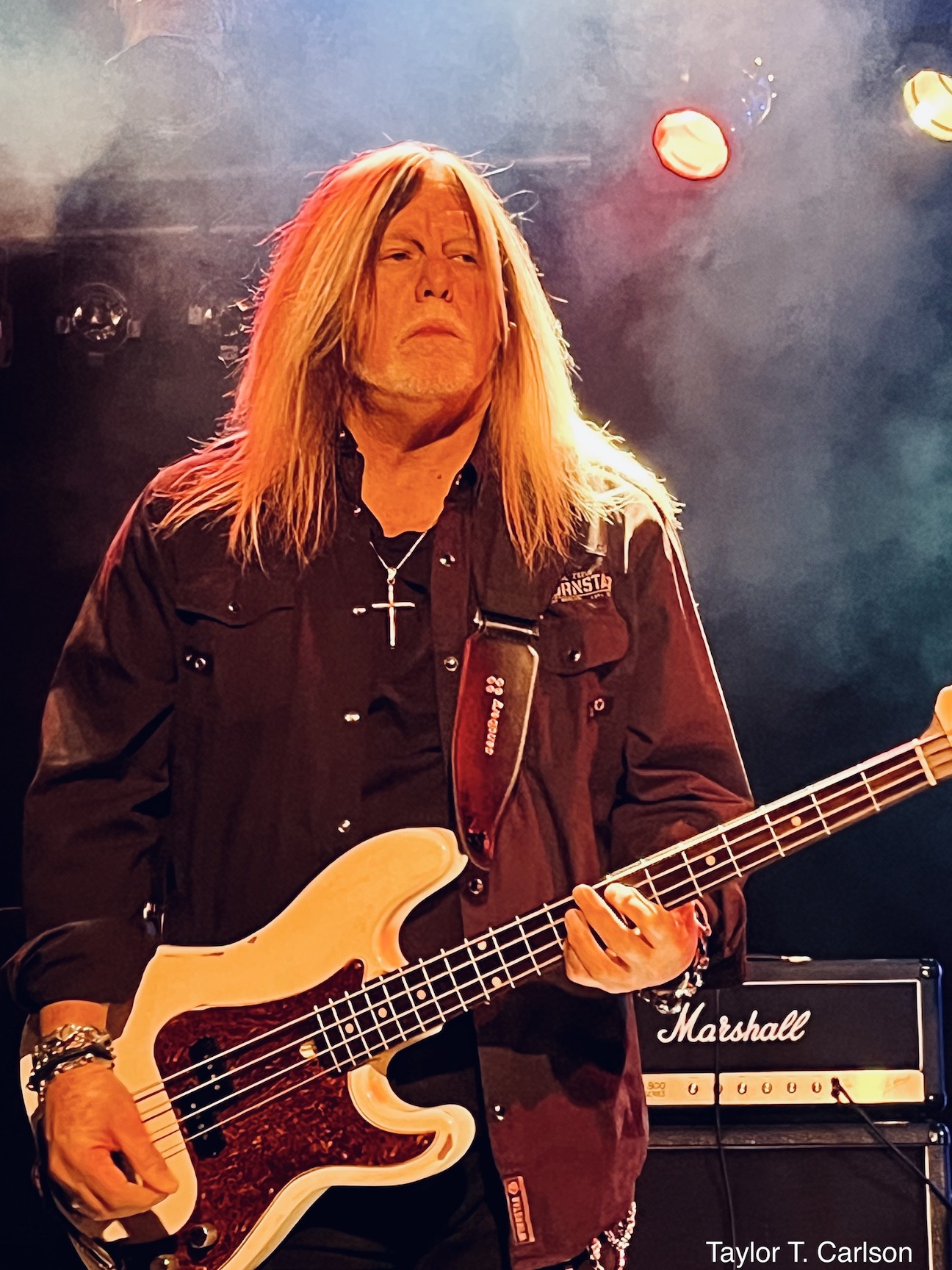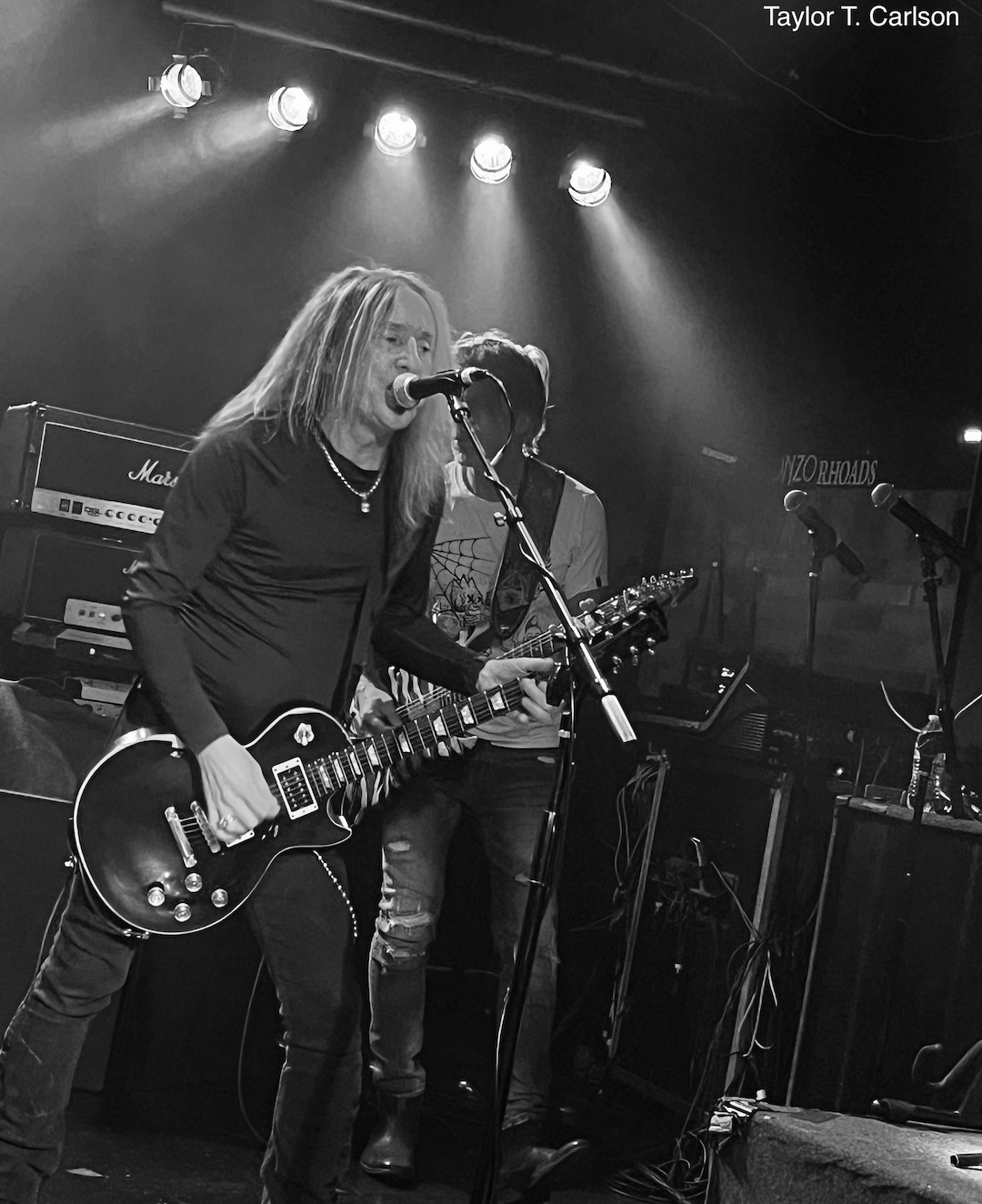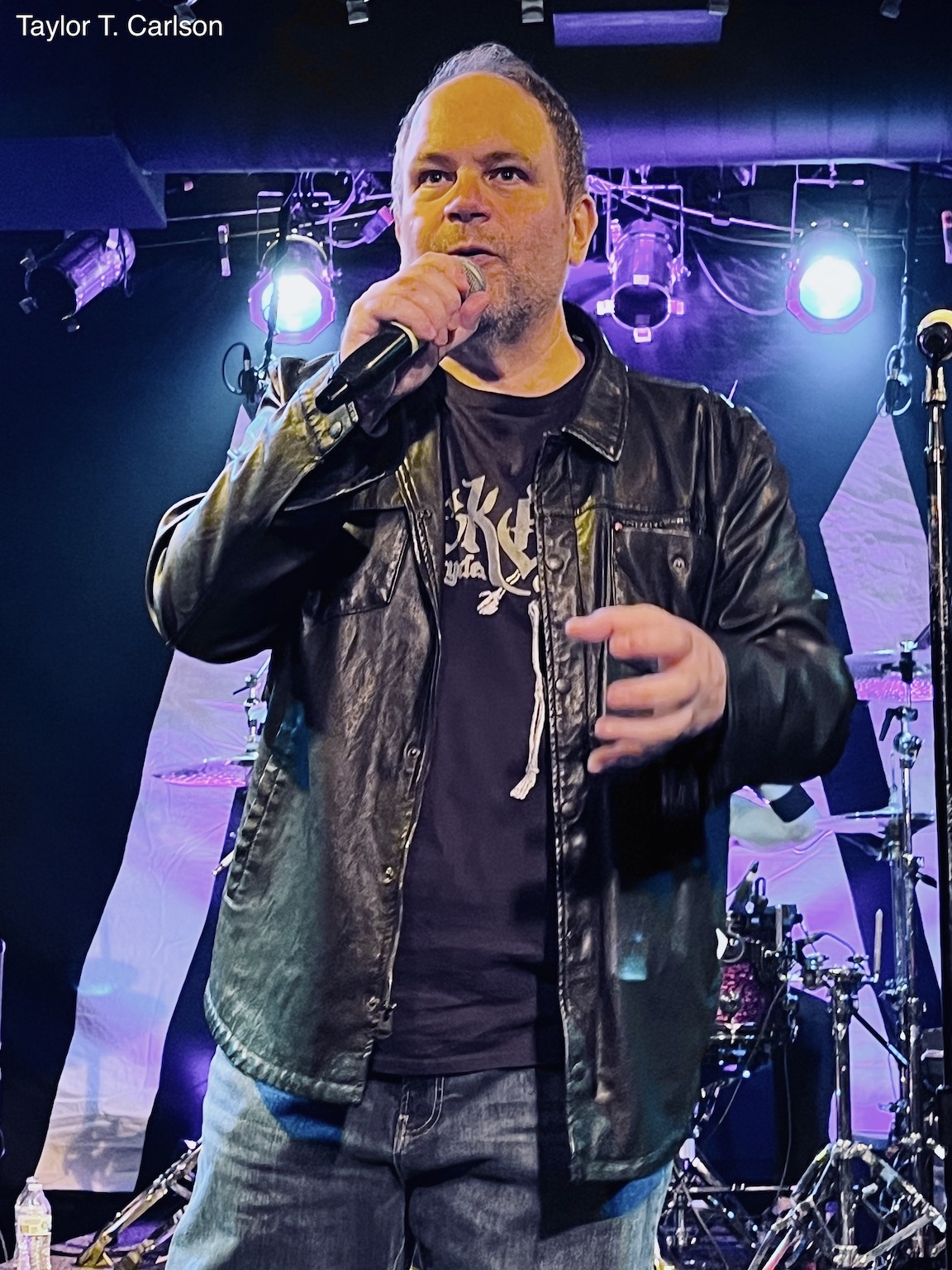 The "core" band for this evening featured Blando on guitar and vocals, bassist Paul Drennan (who has also played with classic rockers .38 Special), and drummer Will Hunt (best known for Evanescence, but has played with many others, and recently teamed with Todd Kerns and Stef Burns for the new power trio Heroes and Monsters). The event was hosted by Eddie Trunk, who introduced each portion of the show with some stories and personal thoughts, always taking the time to shout out those who make these events possible and those who continue to rock the live stage, as well as the show's intro and outro speeches. Trunk formerly hosted THAT METAL SHOW on VH1 Classic (alongside comedians Jim Florentine and Don Jamieson) and continues to host his Sirius XM show, TRUNK NATION. Famed magician Criss Angel also made a brief appearance during an intro segment. Guests for the evening included Vamp'd owner/COUNTING CARS auto restoration expert Danny "The Count" Koker, guitarist George Lynch (Dokken, Lynch Mob), vocalist Stephen Pearcy (best known as the singer of classic 80s rockers Ratt), and vocalist/guitarist Jesse James Dupree (the longtime frontman of rockers Jackyl). Johnny Monaco (formerly of Enuff Z'Nuff) was not advertised as appearing at this gig, but I was delighted to see him take the stage for the latter portion.

It's not often I get out to a show on a weeknight on account of my "traditional hours" work schedule, but every now and then I'll see a show that looks so epic I have to go, opting to take a vacation day the next day for recuperation time. This was one such occasion. This much talent? In one place? In one night? Sign me up please! Exclusive shirts were also printed up for the night, along with some others available, including those for Lynch Mob. It's good to see they had all the bases covered for those who wanted to remember this epic night.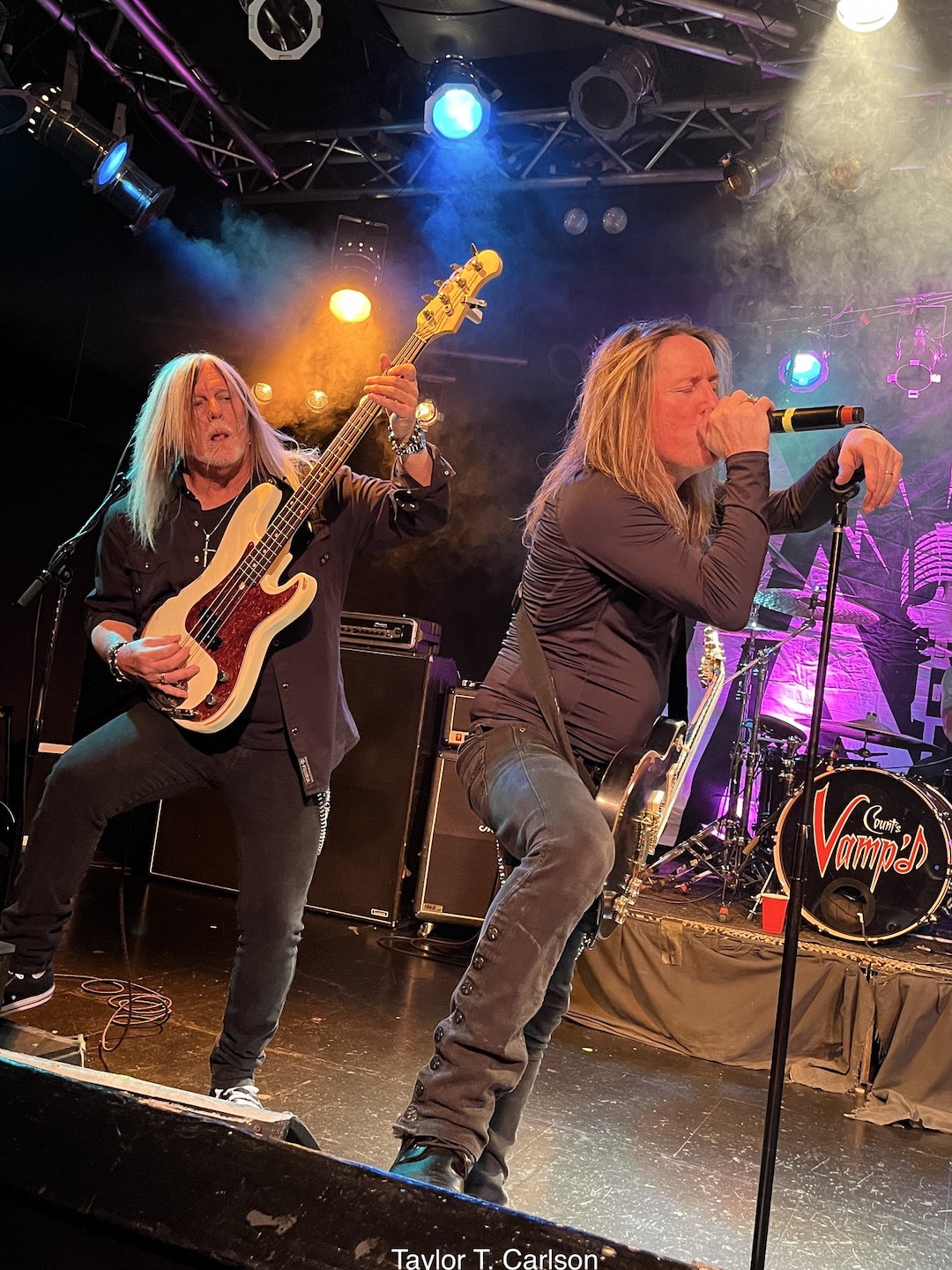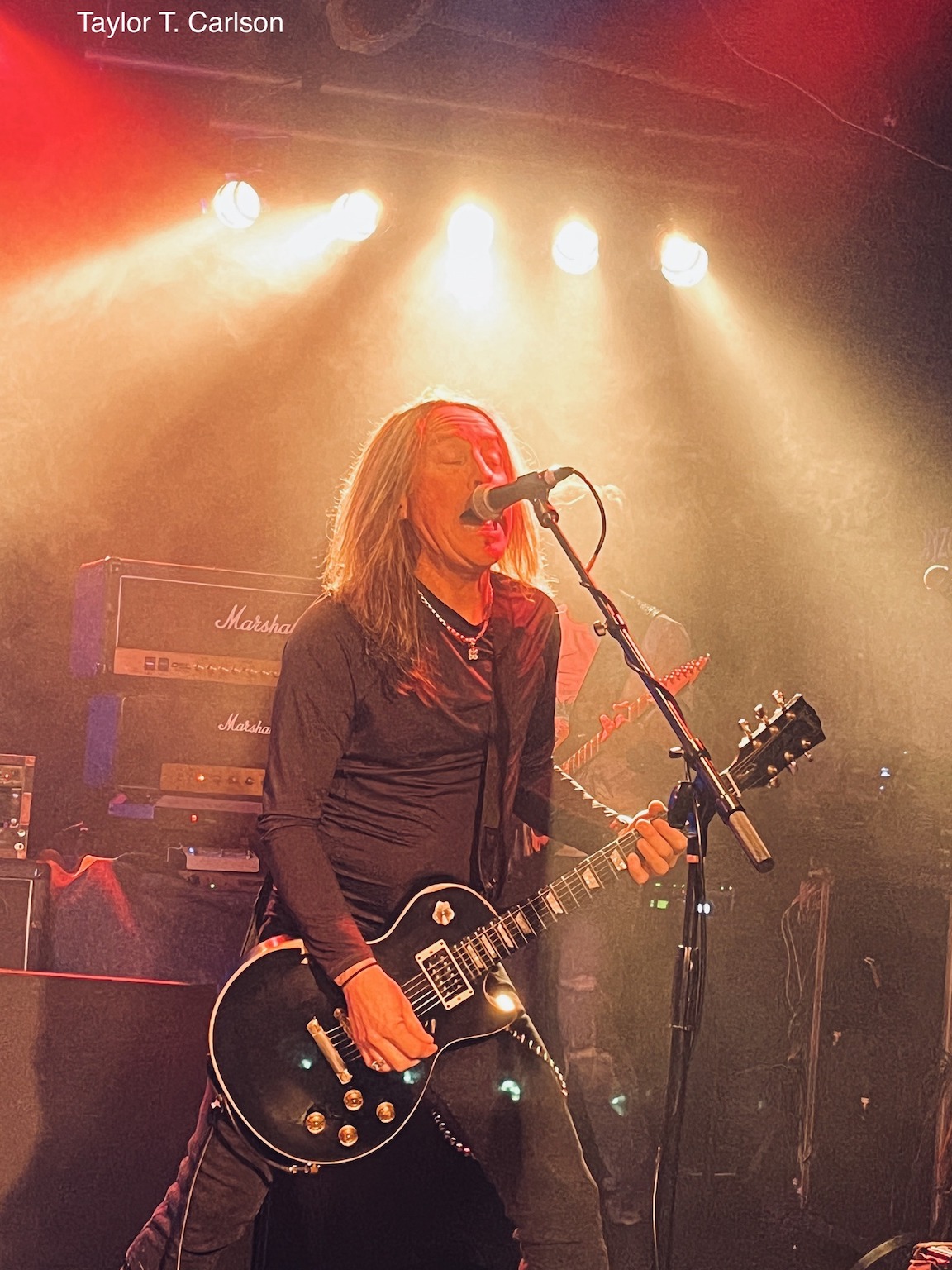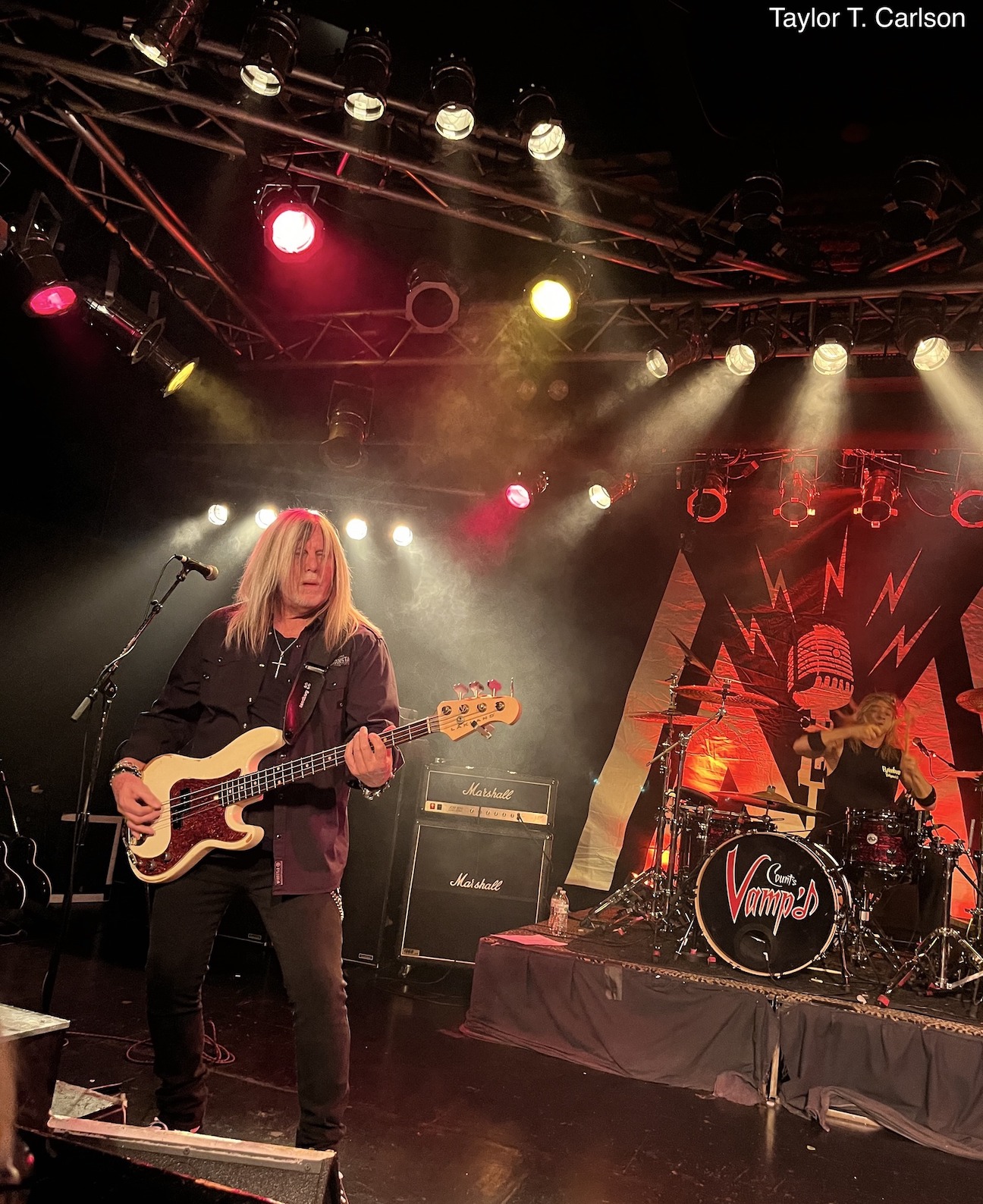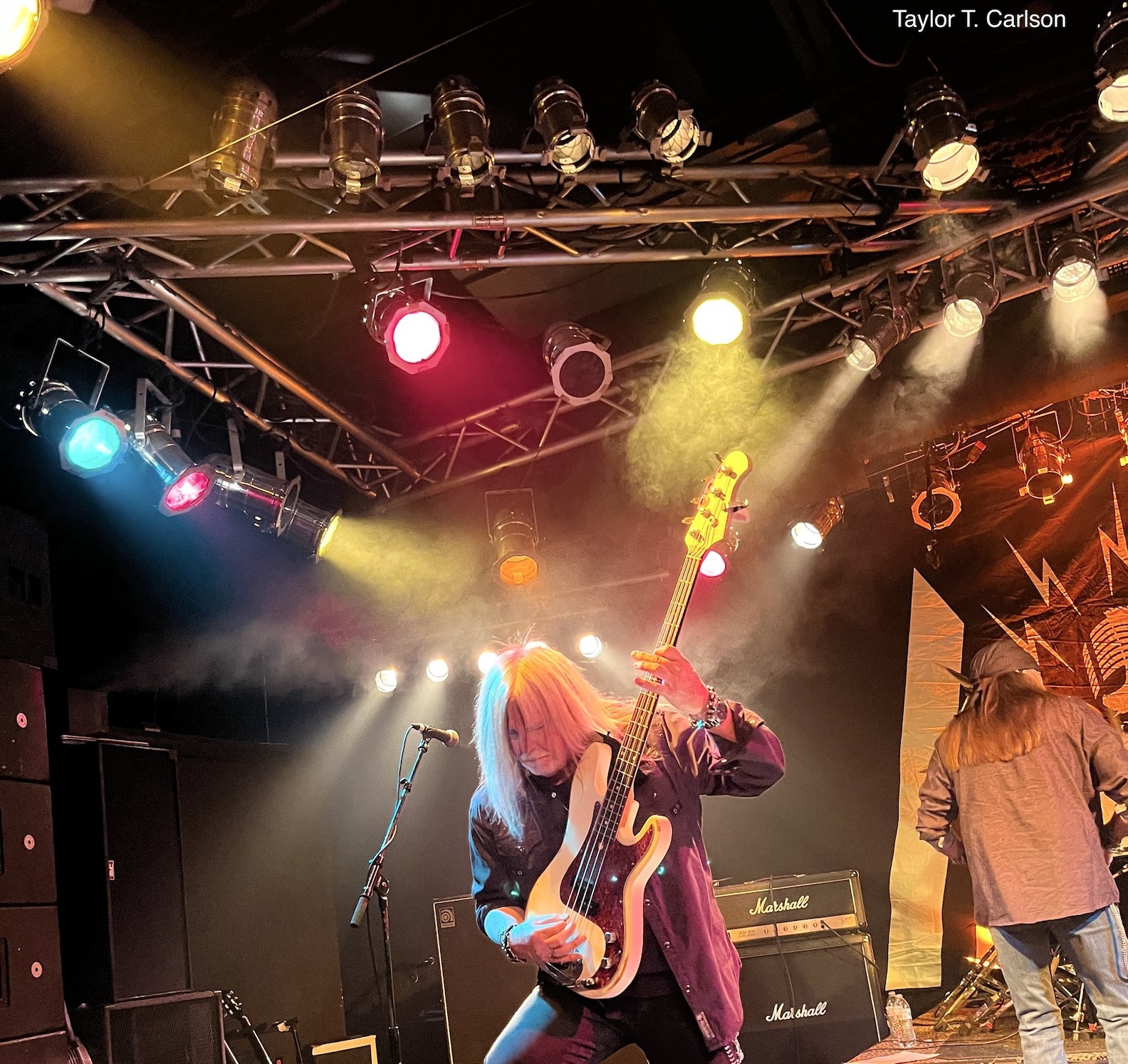 The first portion of the show, following Eddie's intro speech, featured the core trio band of Hunt, Drennan, and Blando performing songs, including a pair of Whitesnake classics; "Judgement Day" and "Still of the Night." Blando is known as a guitarist seeing as that's the role he fills in Slaughter. But where this guy truly and most surprisingly impresses is his vocal ability. Eddie Trunk had mentioned this numerous times on the radio and during his in-person intros, but he wasn't just blowing hot air. Mr. Blando can sing! I remember seeing the actual band Whitesnake live a few years ago and being so disappointed in how David Coverdale's voice had degraded. Mr. Coverdale, if you're reading this: If you want to retire but keep Whitesnake going, hire Mr. Blando! During this portion of the show, George Lynch could be seen at the stage's edge, acting low key, though it's hard to ignore that guy when he's on a stage. One minor issue I had, however – if you've got guys from Slaughter and .38 Special on your stage, why not play at least one song from each?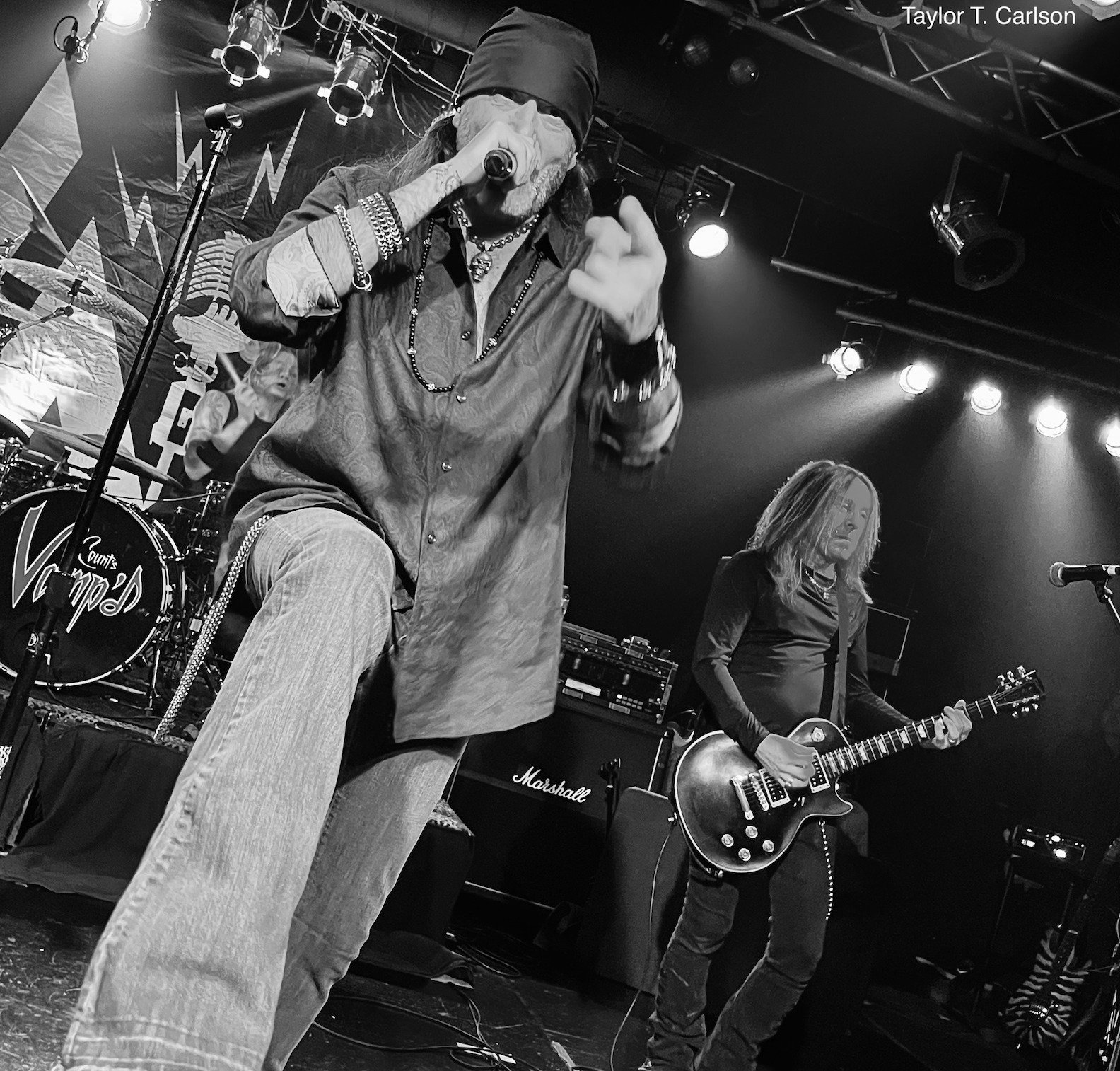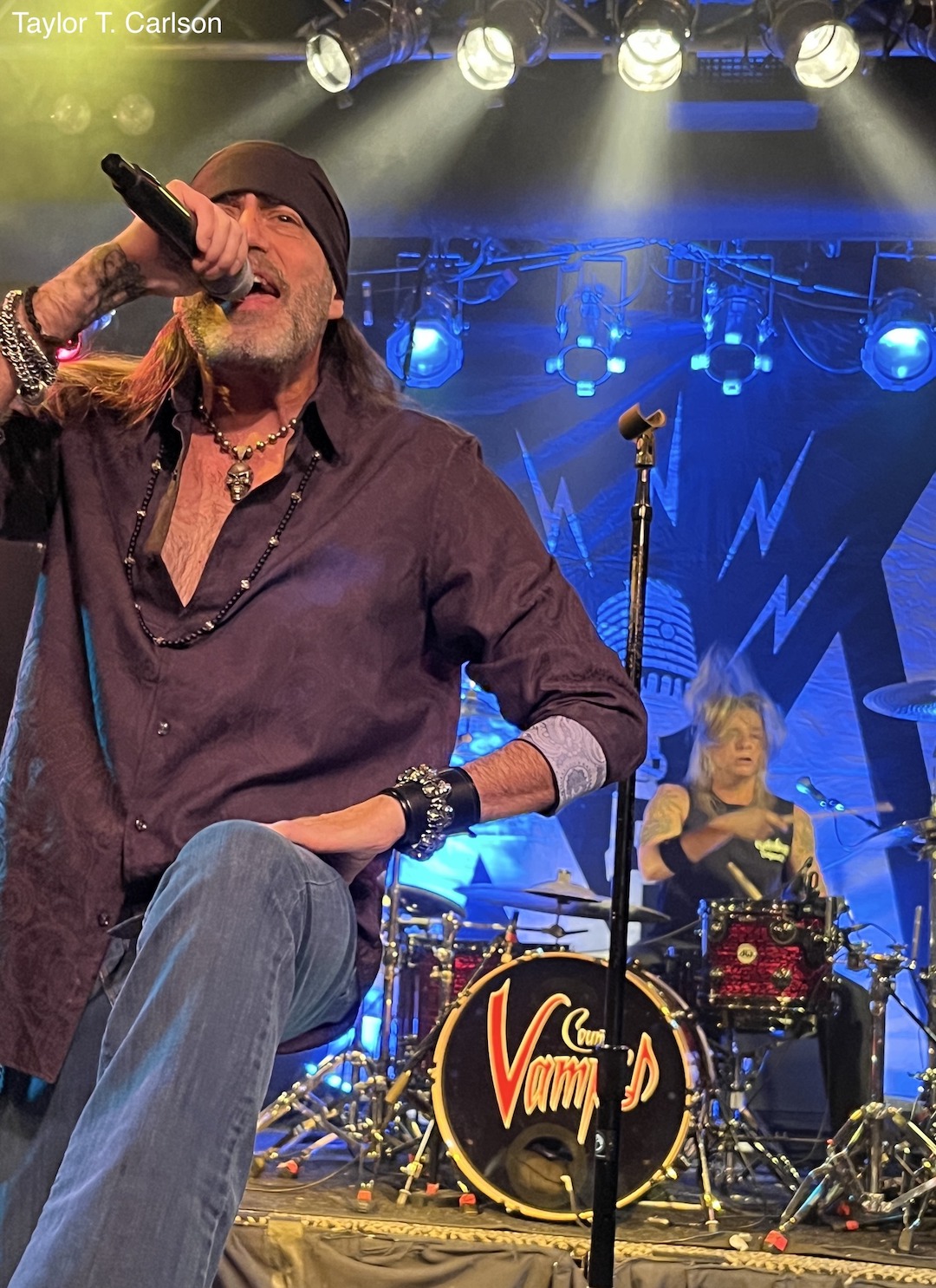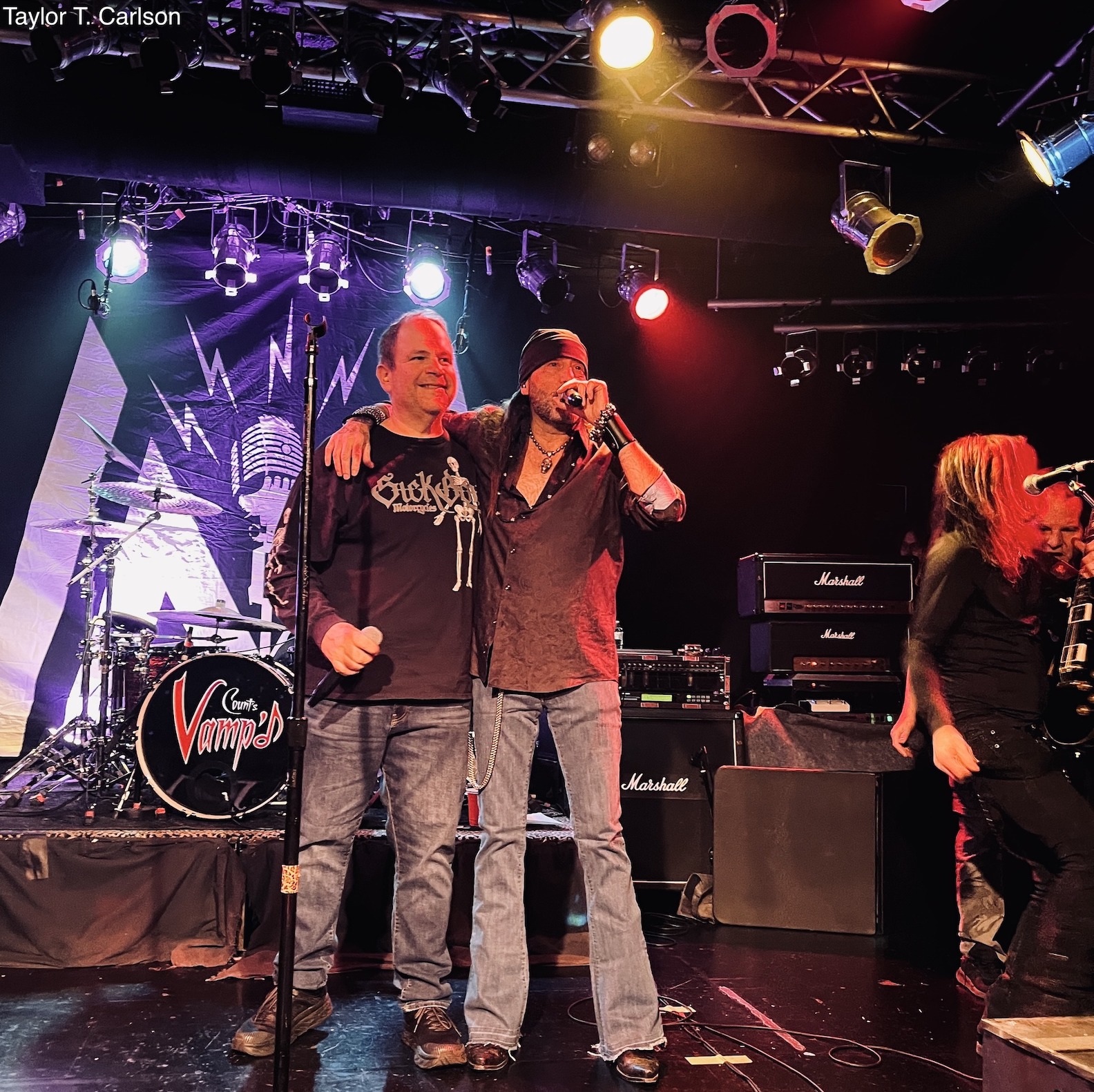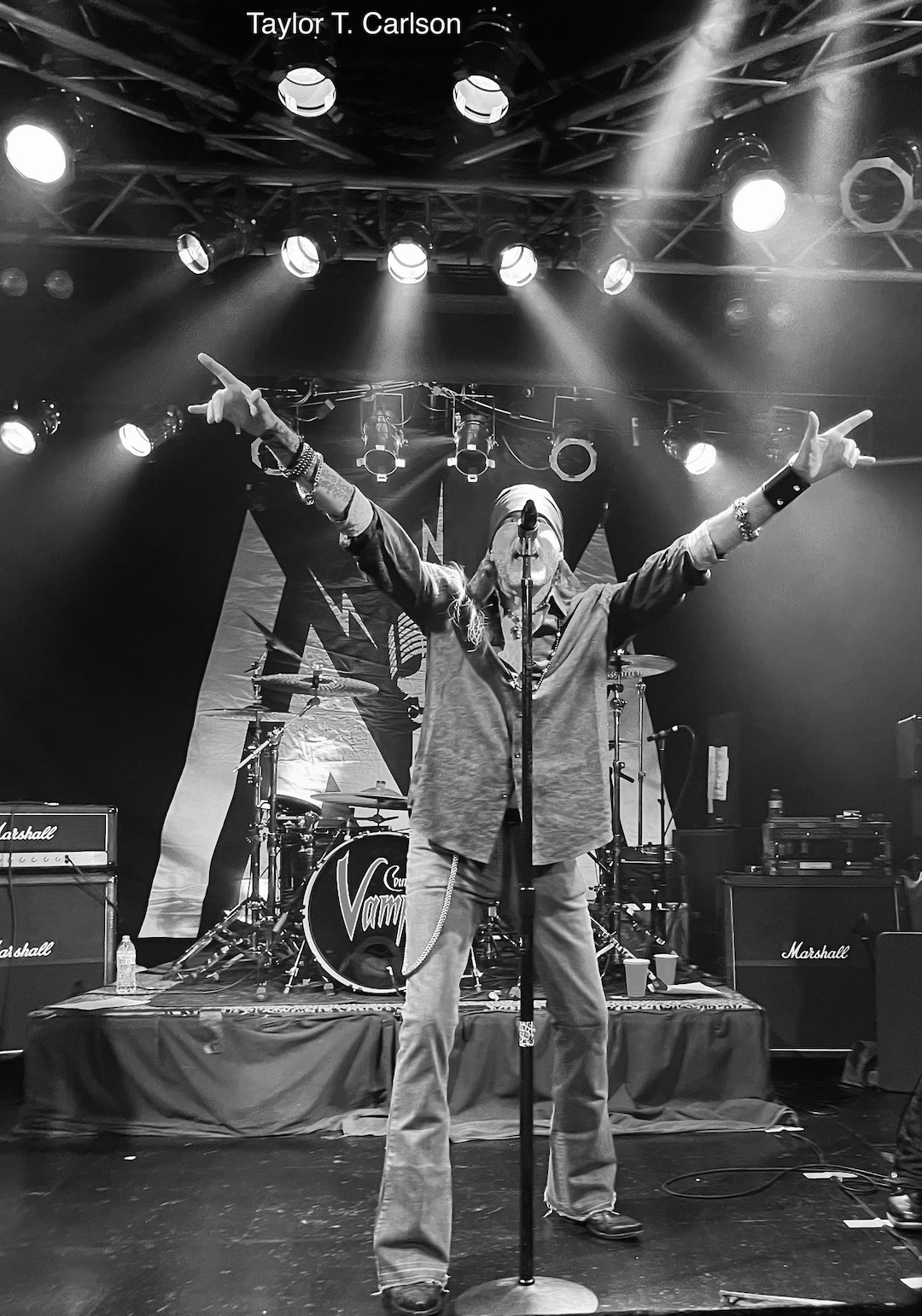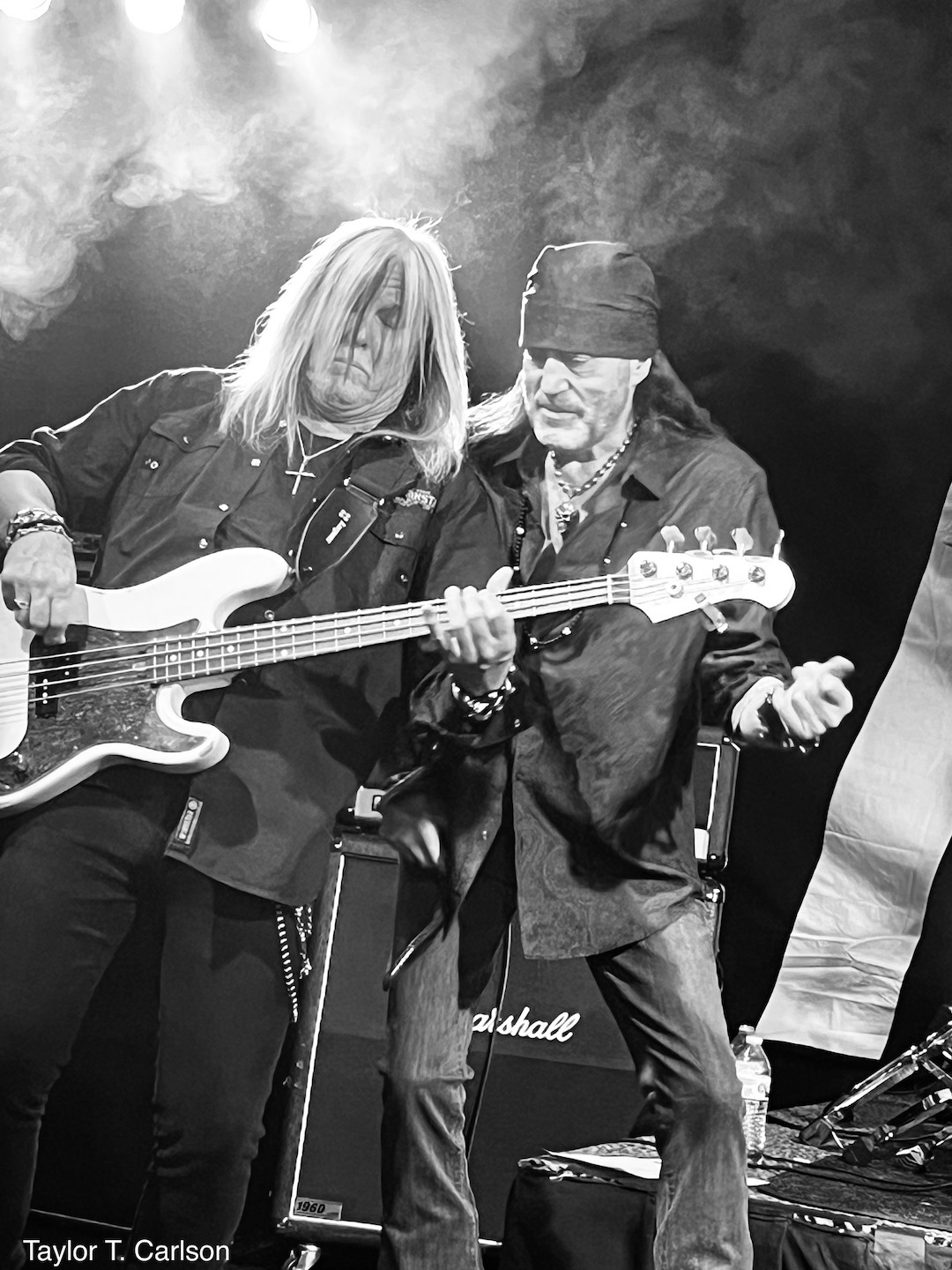 The next portion of the evening brought about the evening's first guest, Danny "The Count" Koker! Vamp'd, of course, is owned and ran by this guy and his wife Korie, who for many years have given Sin City its premier rock club; something I truly hope never changes. Getting to hear Mr. Koker belt out the lyrics to Black Sabbath's seminal classic 1970 classic "War Pigs" was a delight, as well as some classic Pat Travers (with accompanying Eddie Trunk stories that were outright hilarious), but the real highlight came from listening to him pay homage to rock and roll heroes from his hometown of Detroit. From the Count we got Bob Seger's "Travelin' Man" and Grand Funk Railroad's classic 1973 anthem, "We're an American Band." You'd thing throwing the host of COUNTING CARS on a live stage with a band would seem like a gimmick, but Danny delivers every time he faces the crowd. This was no exception. I've been seeing him since his band Count's 77 was called by its original moniker, Zito 77, and he's as solid now as he's ever been. Count's 77 has recorded two albums of original material with a third on the way, and while I would liked to have heard one of their originals performed on this night, that's what Count's 77 concerts are for, so can't complain too much there.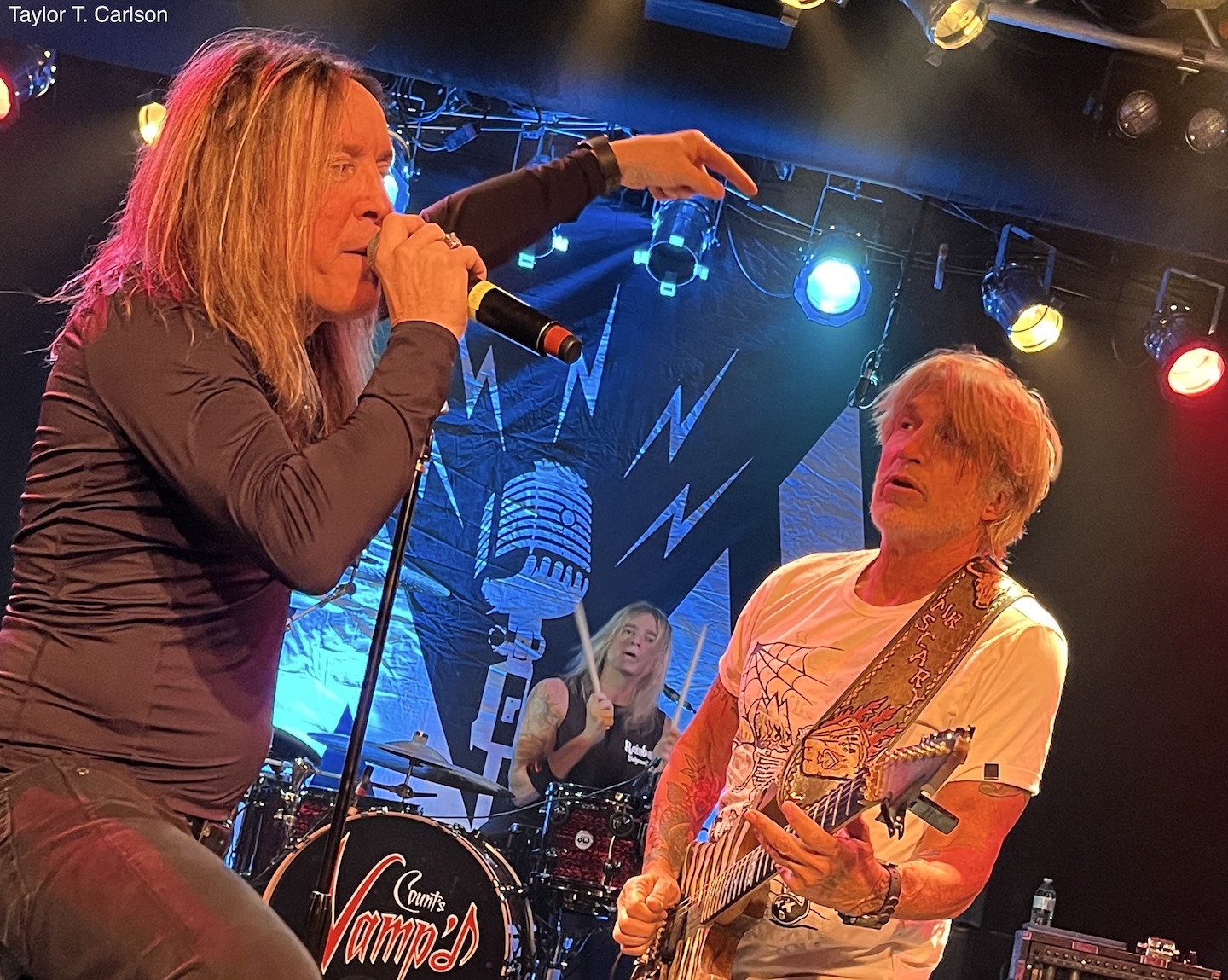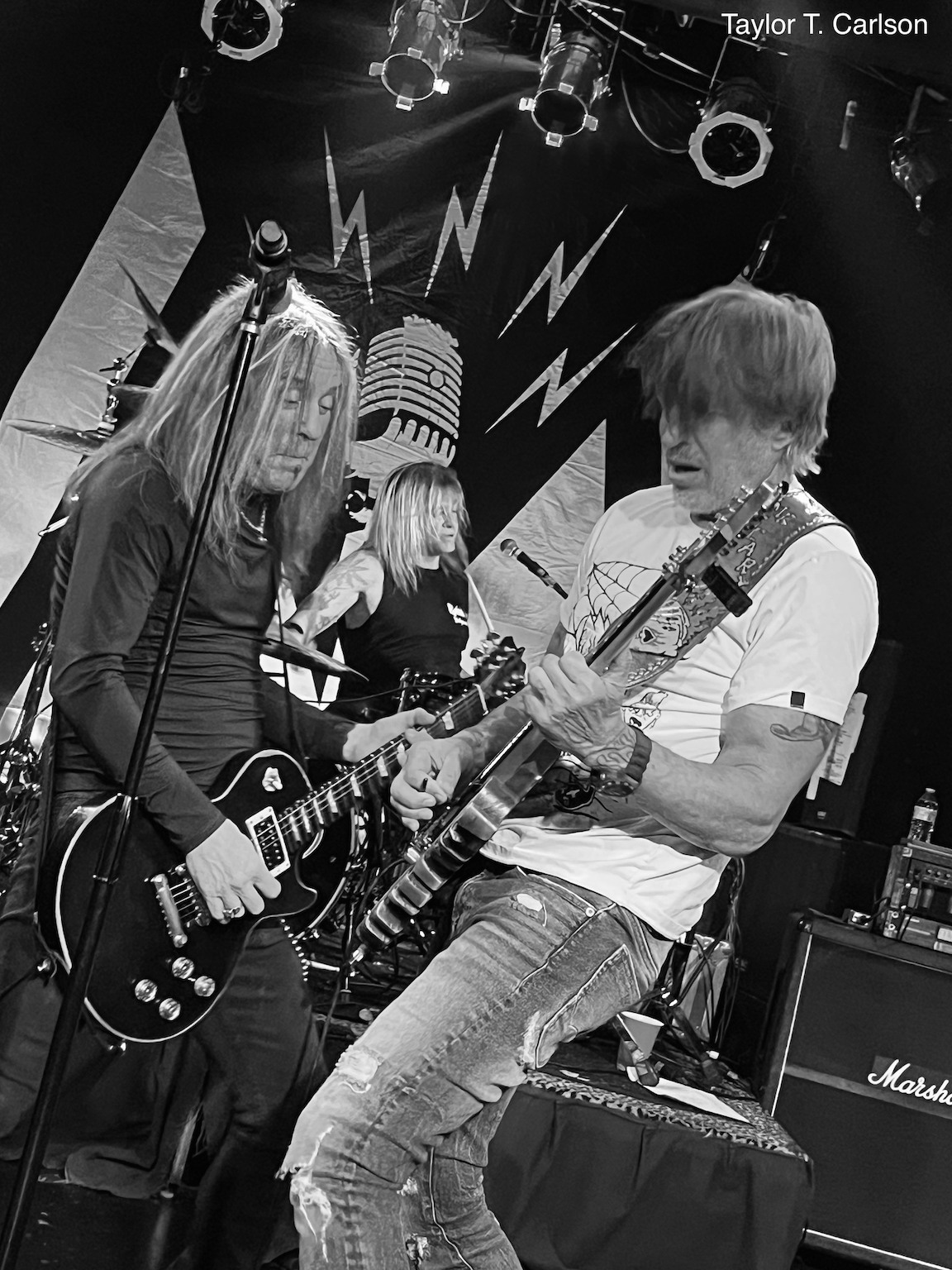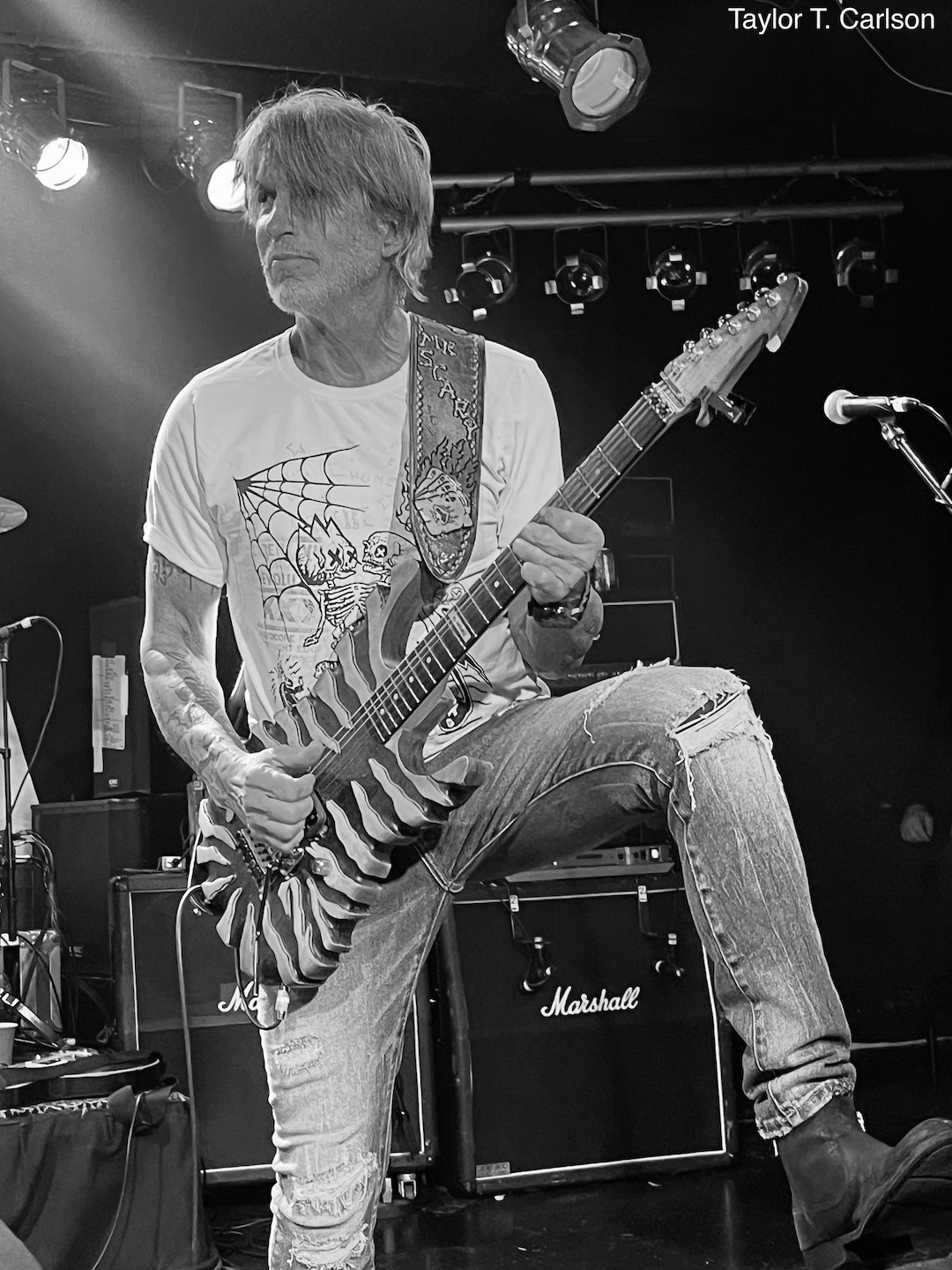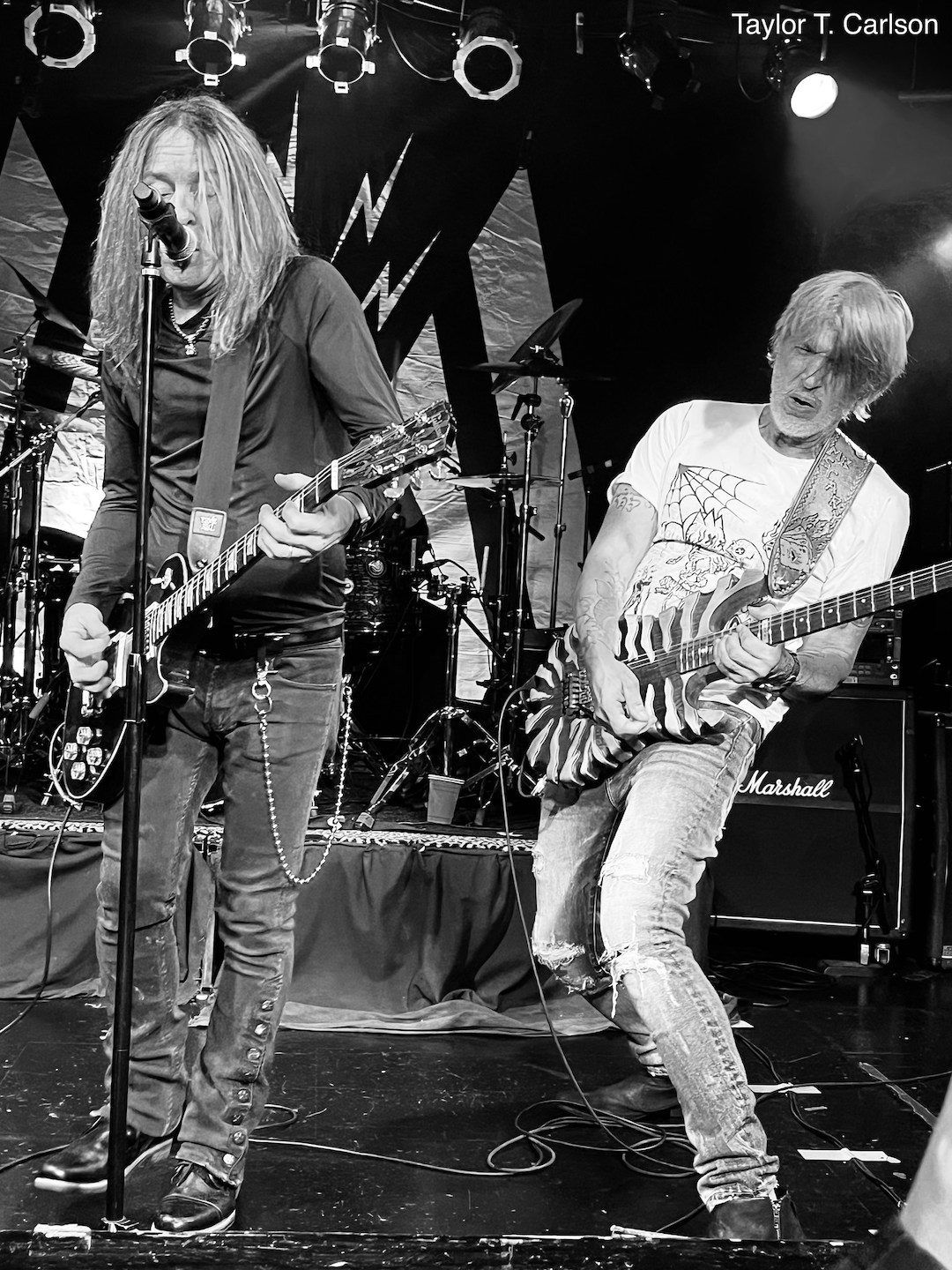 George Lynch had been lurking at the edge of the stage early in the gig, but the next portion of the show made Mr. Scary the guest of honor. When it comes to guitar players, there are very few I hold in as high of regard as this guy. Both Dokken and Lynch Mob put out some amazing music with this guy behind the axe in their classic heydays. Once again, Mr. Blando took the mic with a vocal performance that put the modern-day Don Dokken to shame, giving is killer renditions of that band's classic anthems "Unchain the Night," "Into the Fire," and "It's Not Love," the latter featuring an extended guitar solo and plenty of audience participation. Of course, we can't overlook the Lynch Mob era of Mr. Lynch's career, and it was represented in the form of two tracks from their 1990 Max Norman-produced debut WICKED SENSATION, those being the title cut and "River of Love." The set was a solid representation of Lynch's involvement with his two most recognized bands; essentially what I expected to hear from him, but I don't mean that in a bad way. If we could've gotten one more song from this portion of the gig, the instrumental "Mr. Scary" would've been a given, as few other tracks let Lynch shred like that one. Oh well. Maybe next time.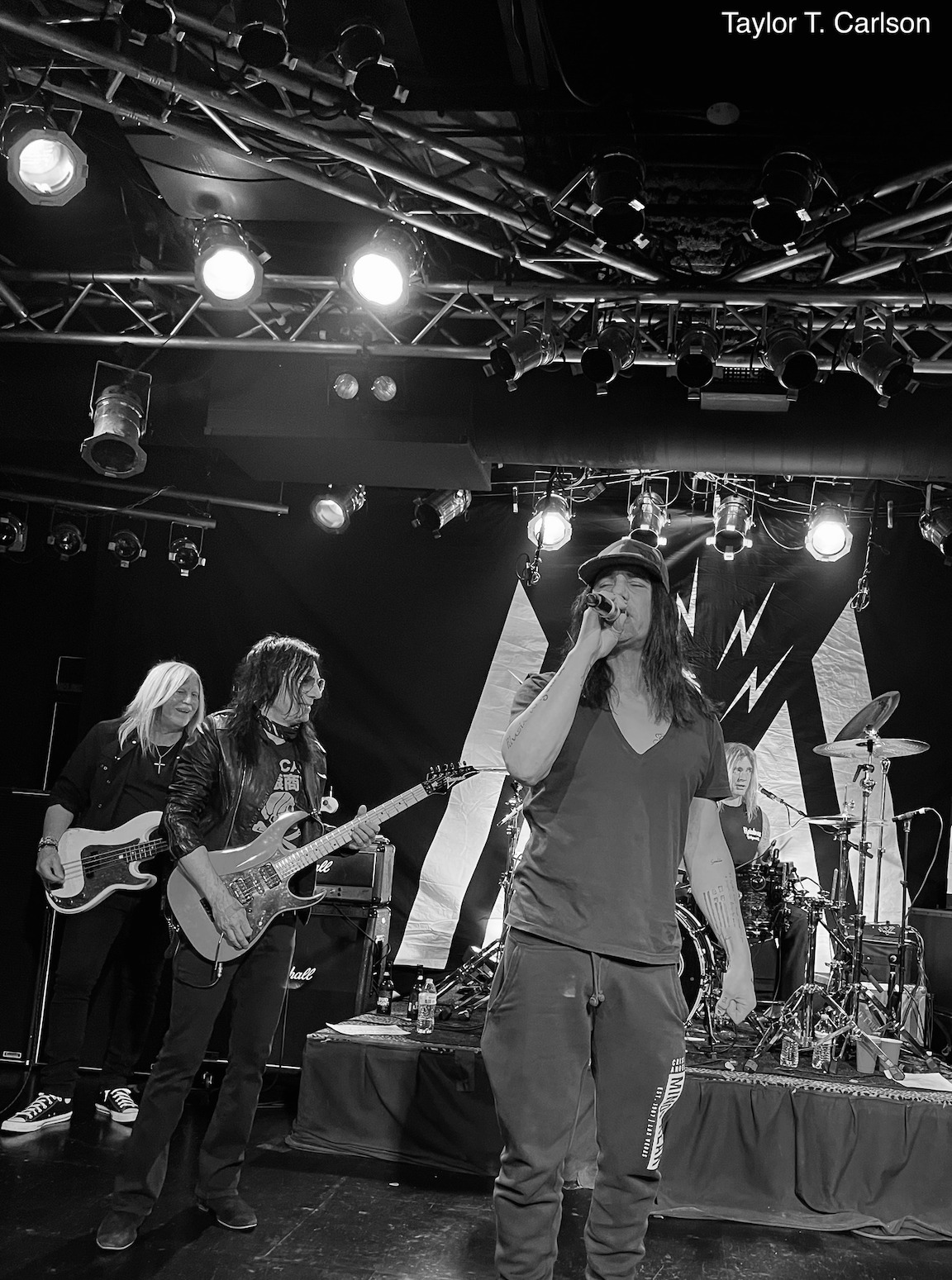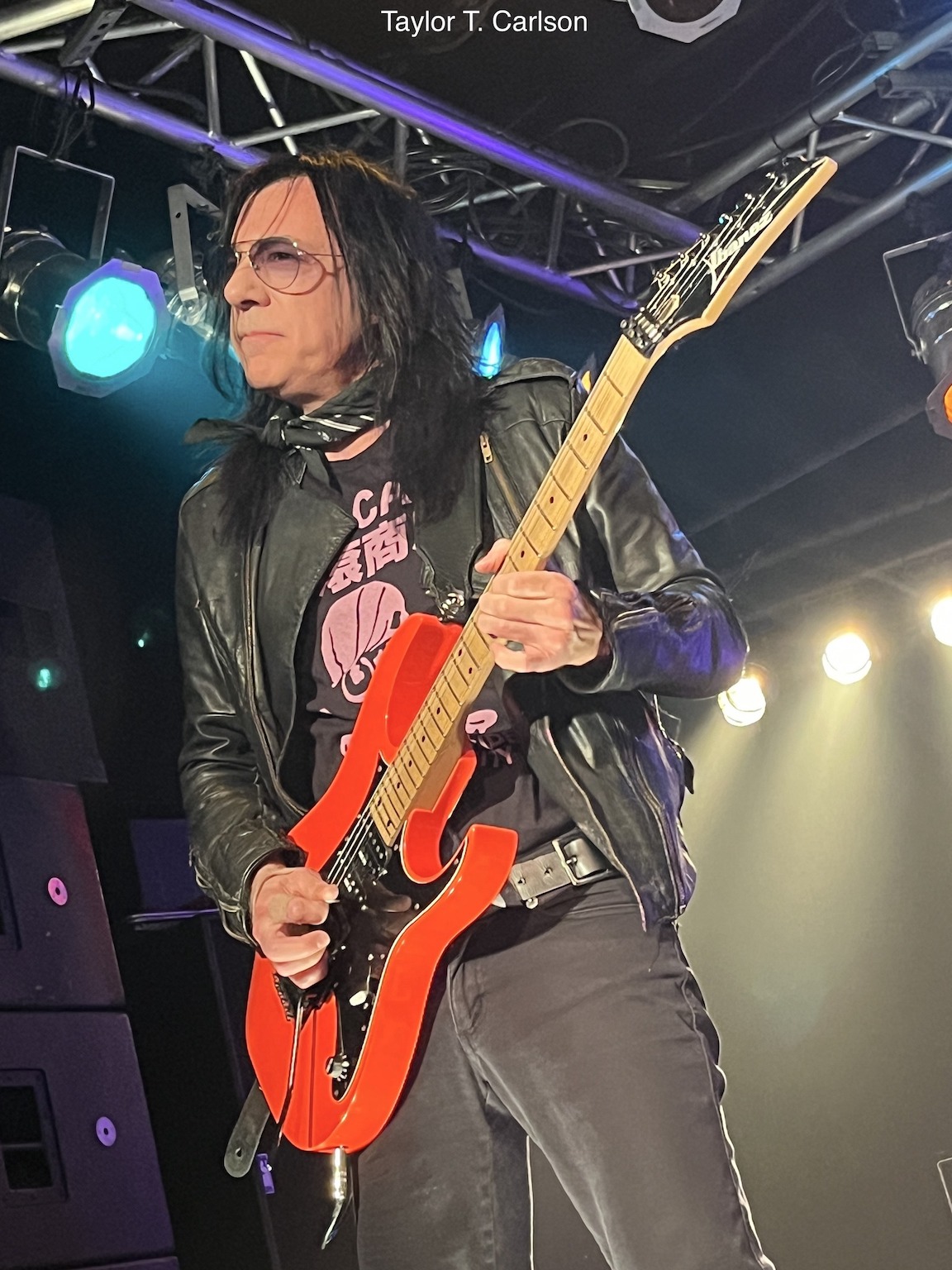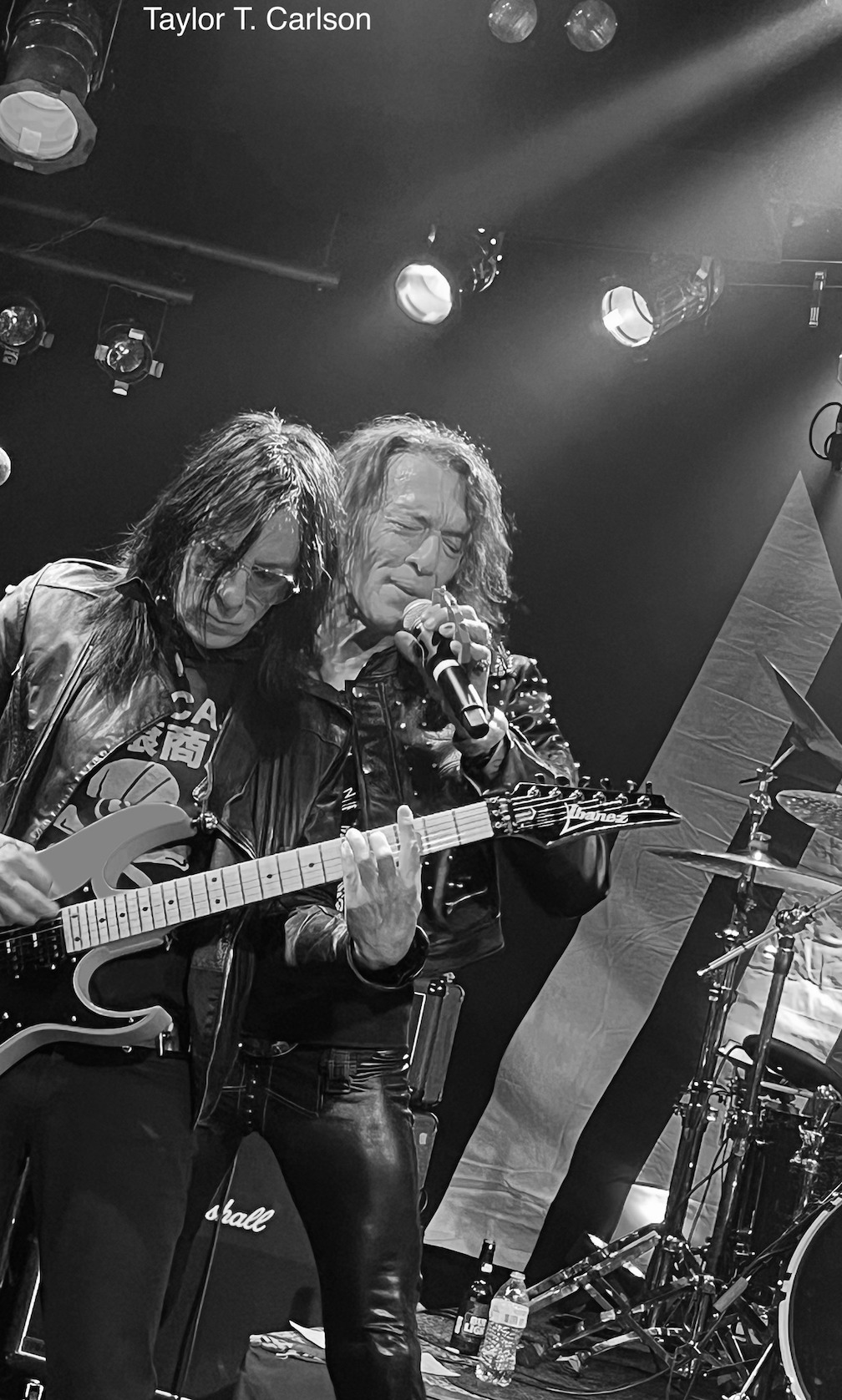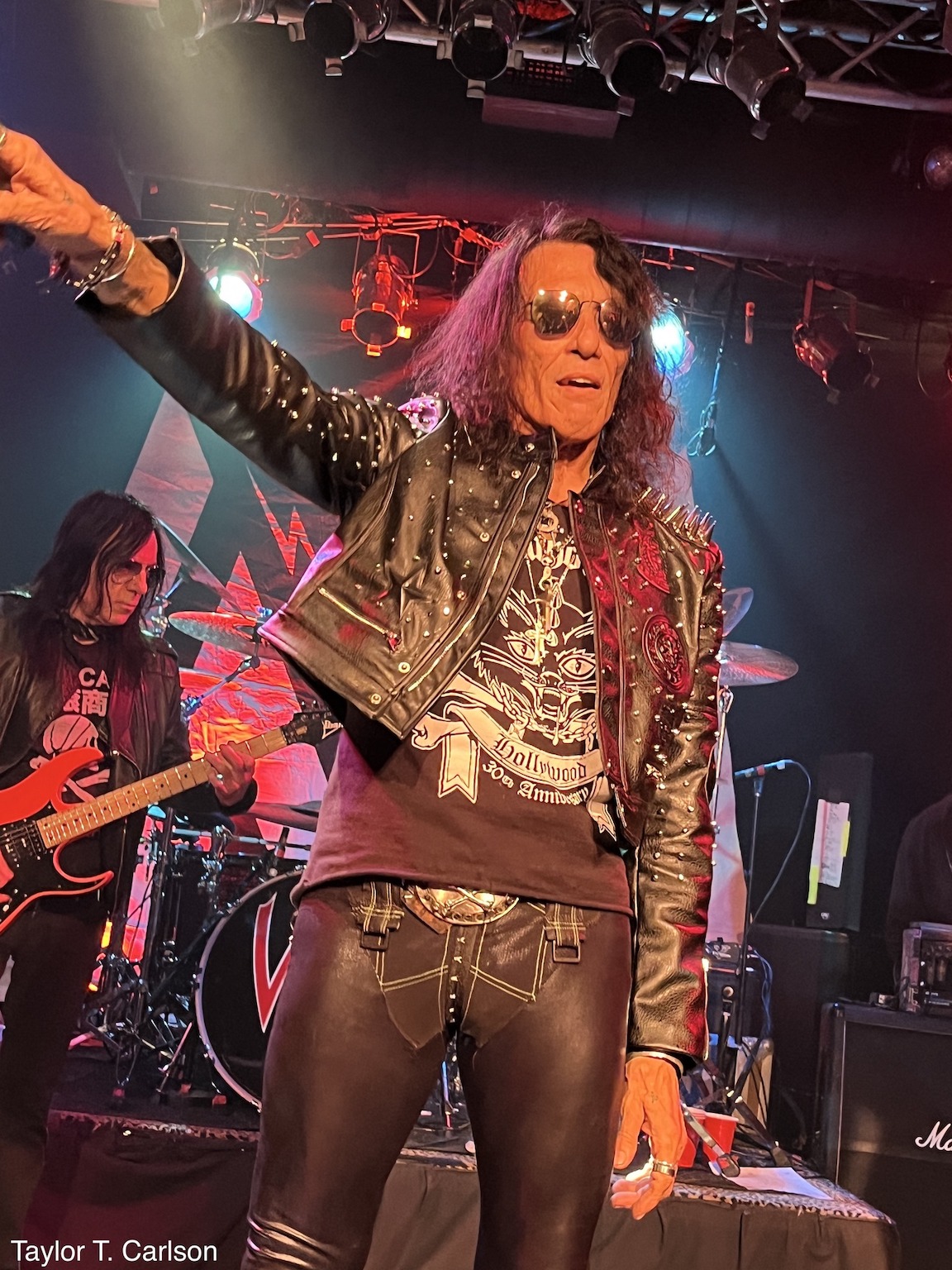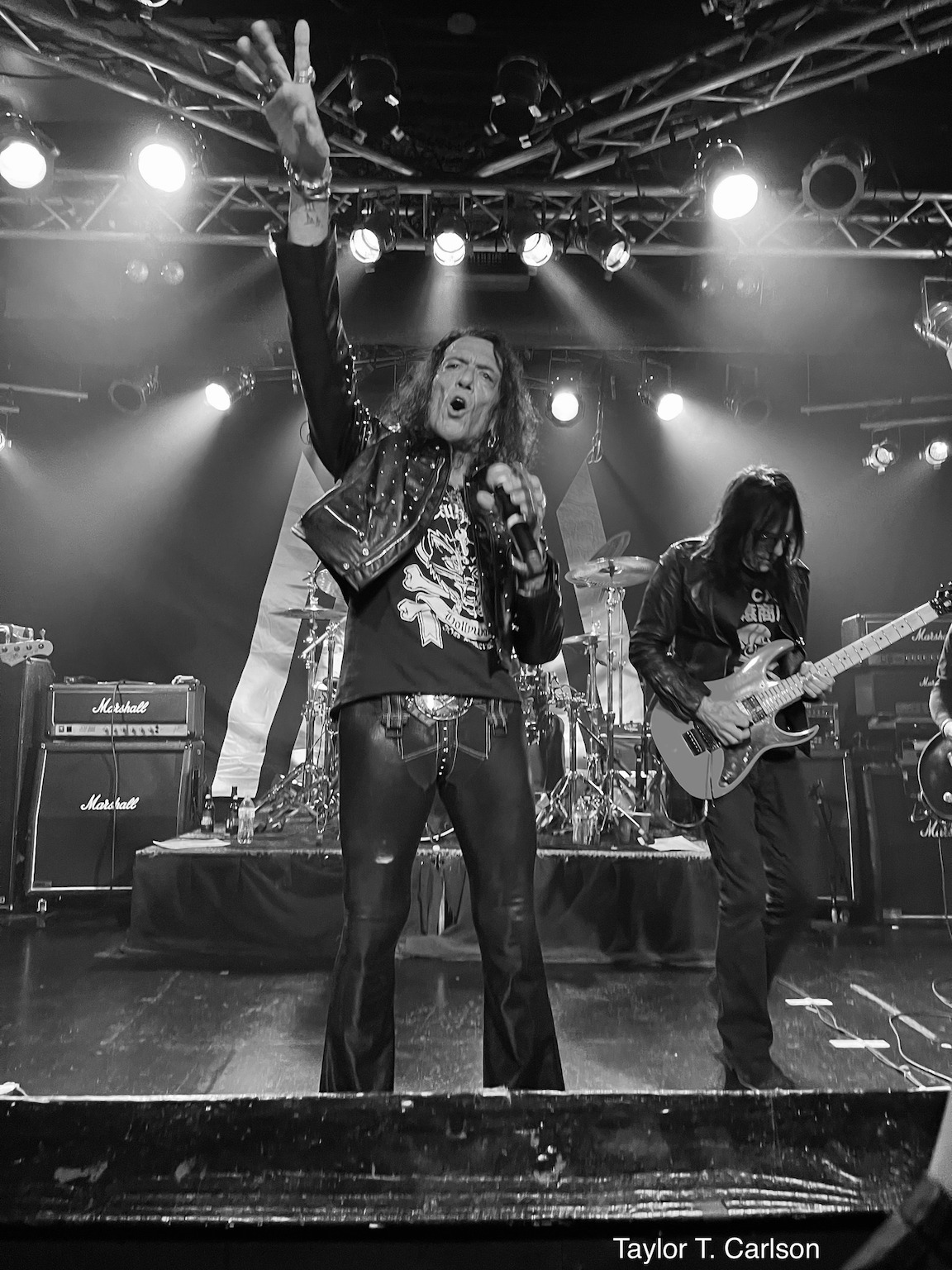 Legendary Vegas magician and rock lover Criss Angel took the stage to introduce Stephen Pearcy, during which time there was a brief pause in the gig to change out some equipment. This was one of the few wasted opportunities of the evening; why not use this downtime to have Eddie Trunk do some Stump the Trunk questions? That minor caveat aside, it wasn't long before Mr. Pearcy took the stage. Having lived a rough life and in recent years dealt with further health complications, it's often been an uphill battle for the iconic frontman. While Pearcy has continued to record solo albums (damn good ones too!), this set was relegated to material from Ratt's golden era, with us getting classics like "Lack of Communication," "You're In Love," and the band's biggest hit, "Round and Round." I've seen Pearcy on his good days and bad days alike, and I'm happy to announce that he was in high spirits on this evening. While he couldn't quite hit some of the notes he did in the glory days of Ratt, I was surprised by his level of energy, repeatedly hopping up and down on stage more than you'd see young men half his age doing. After seeing his spirited performance here, I look forward to more albums and performances from the guy. Let's not make that GEICO commercial and his cover of "Girls on Film" (which was not performed live on this evening) the last the public hears of Mr. Pearcy.

The final portion of the evening featured one musician I'd never seen live but had been dying to for years, that of course being Jackyl frontman Jesse James Dupree! Bad news out of the way first – he wasn't wielding a chainsaw this time around (this of course was accompanied by more wisecracks from Mr. Trunk regarding how one wouldn't be allowed on an airplane). Dressed like he just came from a Larry the Cable Guy look-alike contest, Dupree sang as well as he always has, over three decades after Jackyl's 1992 debut, also playing guitar at select portions of the evening. From the Jackyl debut we got their classics "I Stand Alone" and "Down On Me," though sadly not "The Lumberjack." (lack of a chainsaw could've played into that though). Dupree also gave us a pair of AC/DC classics from their Mutt Lange-produced 1980 magnum opus BACK IN BLACK, including "Have a Drink On Me." This was my first time seeing Dupree. It most definitely will not be the last.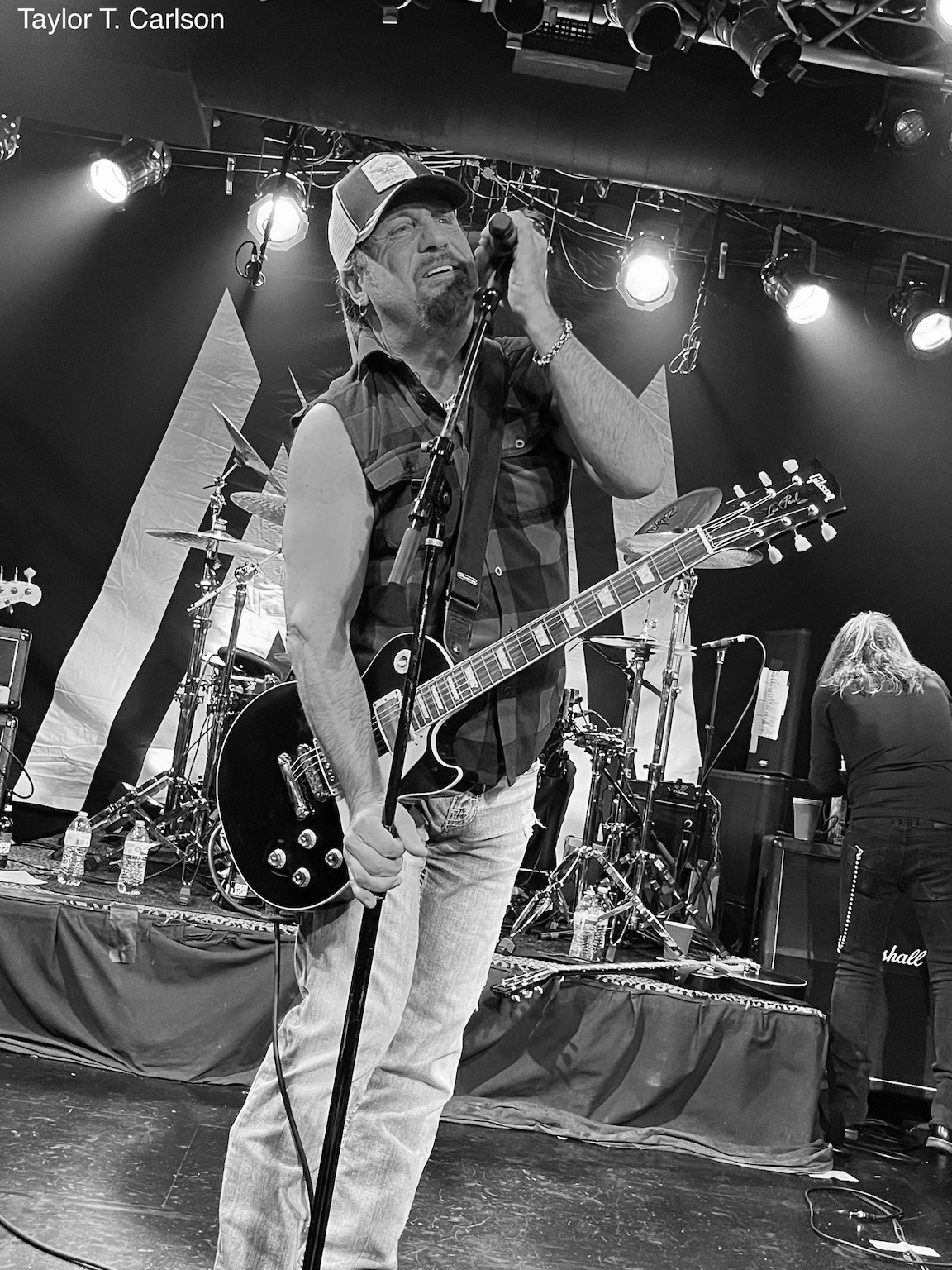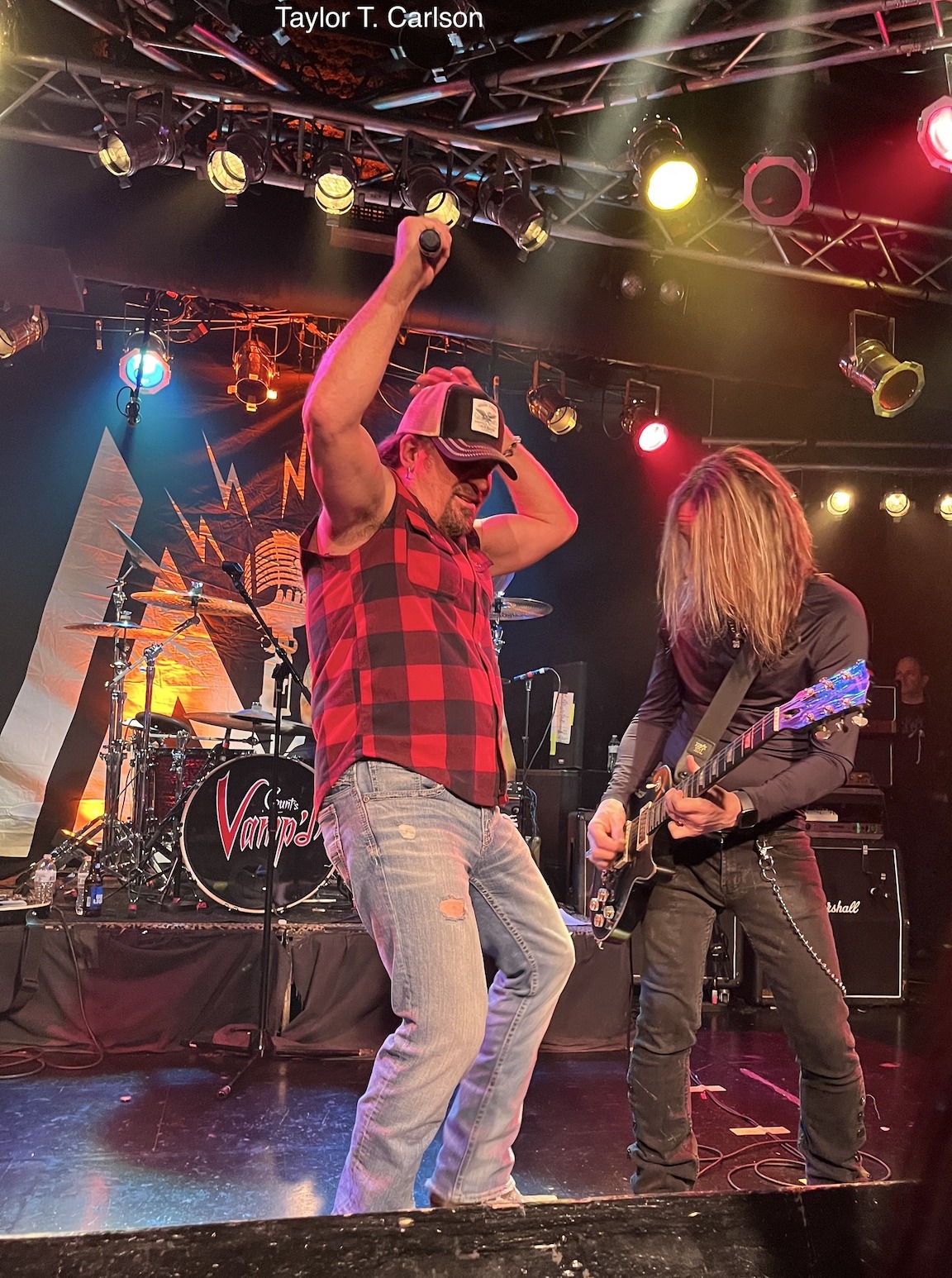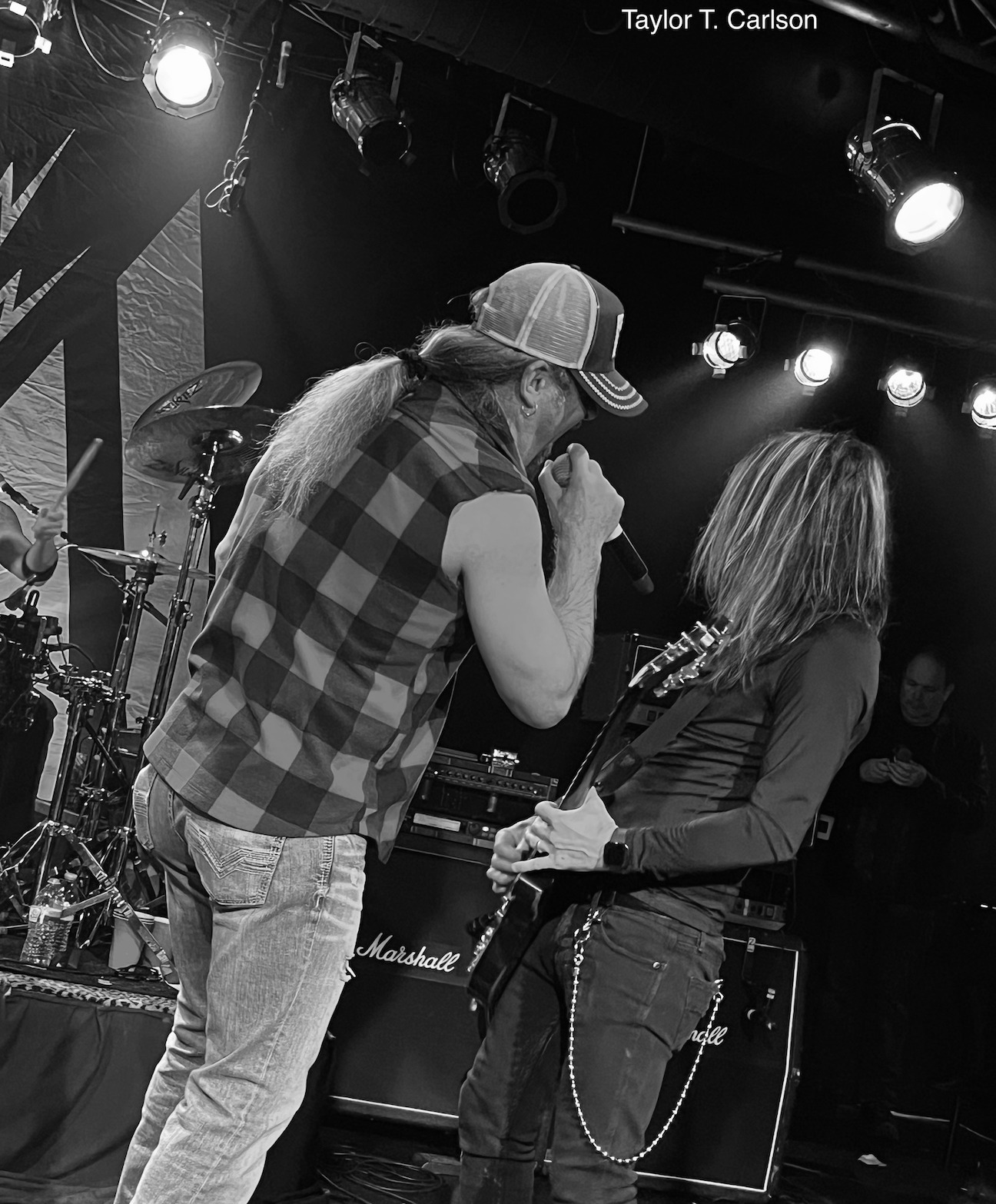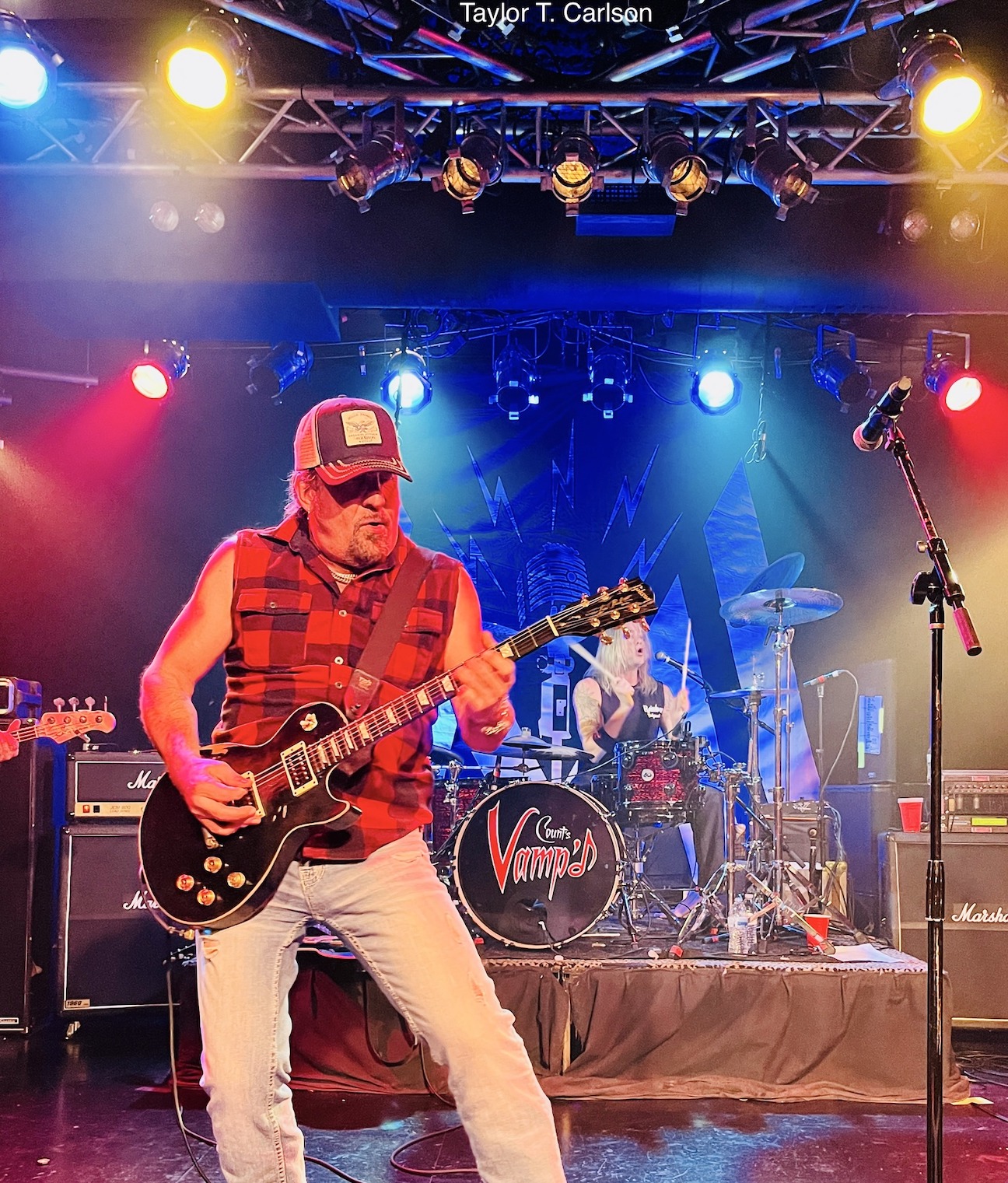 Unfortunately, this brings me to my one complaint I have of an otherwise stellar show. It ended on a relatively low-key note following Dupree's last song, and an outro speech by Eddie Trunk. Trunk's speech was great, no questions asked. But seriously, why couldn't we get all (or at least most of) the guests of the evening back on stage for one big final song or two with everyone participating? A big supergroup jam session of a song or two would've capped this evening off in unprecedented fashion, and while this was an awesome evening, it just felt like it ended with a whimper rather than a bang due to the lack of all the evening's guests returning. Fortunately, that's the only criticism I have of what was easily one of the best nights I've had at Vamp'd in my decade plus of attending concerts there.

Blando and company brought the thunder. A day after the gig, I'm still sore all over from rocking out so hard. But that just goes to show that this Music Mob delivered and then some. I'm not sure if these gigs will be an ongoing thing, but I truly hope we get to experience this again. It would be a disservice to the rock fans of the world not to be able to partake of this killer rock and metal experience. All of these musicians brought it, and I have absolutely no doubt this one will earn a place on my Best of the Year list for 2023. If you have the opportunity to see this gig (or even just any of the individual musicians who performed), don't pass up that opportunity.
ADDITIONAL PHOTOS: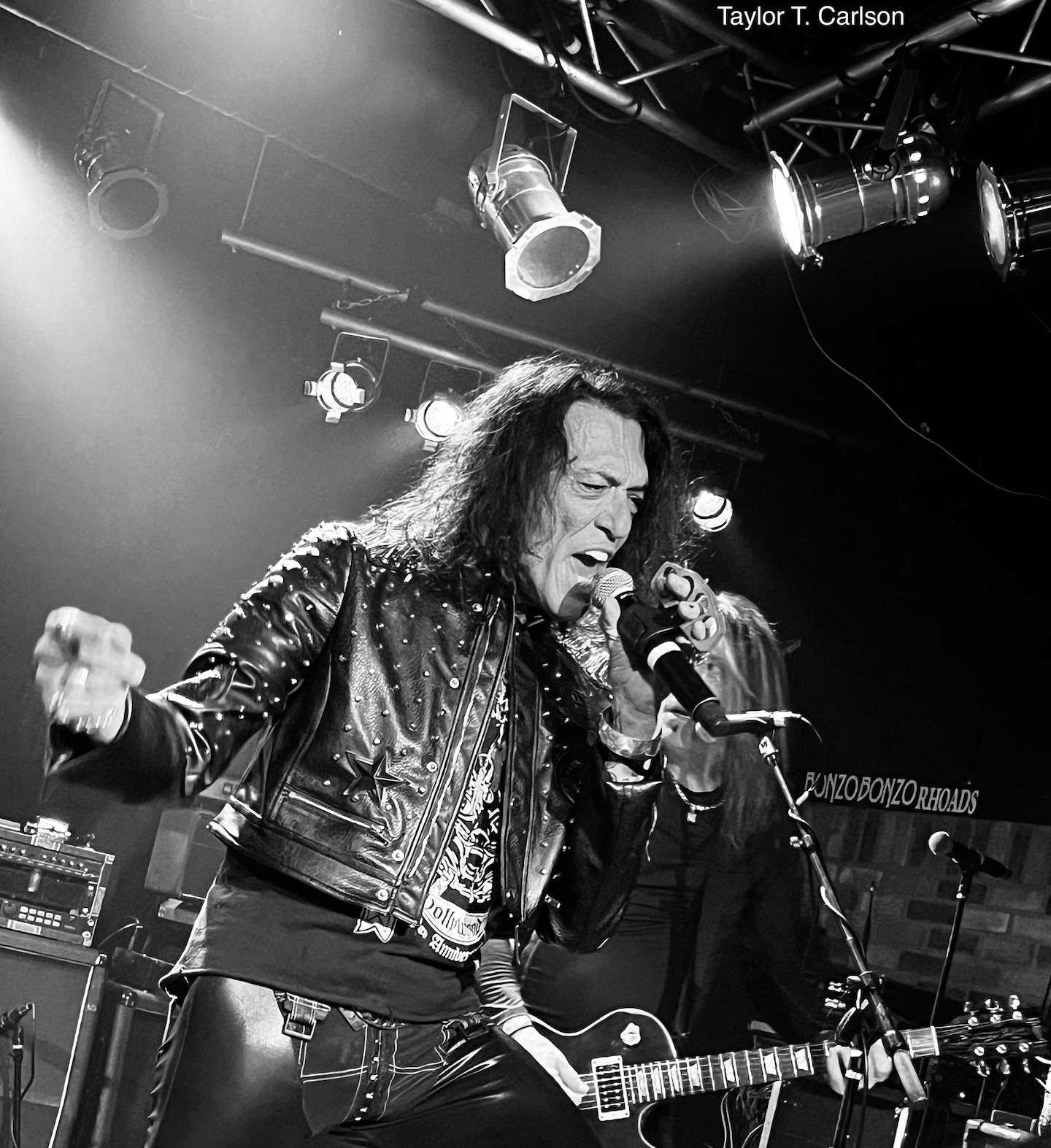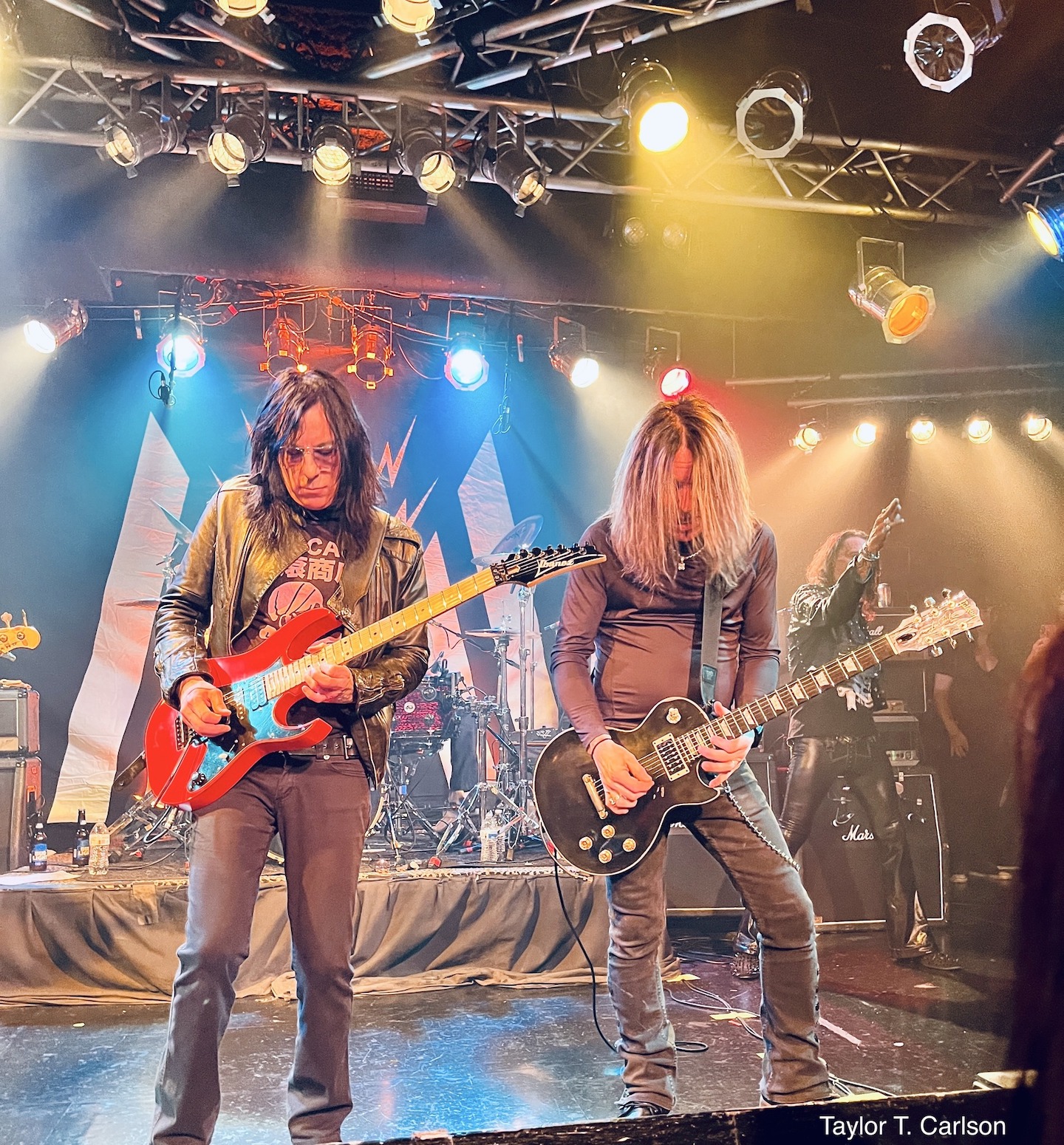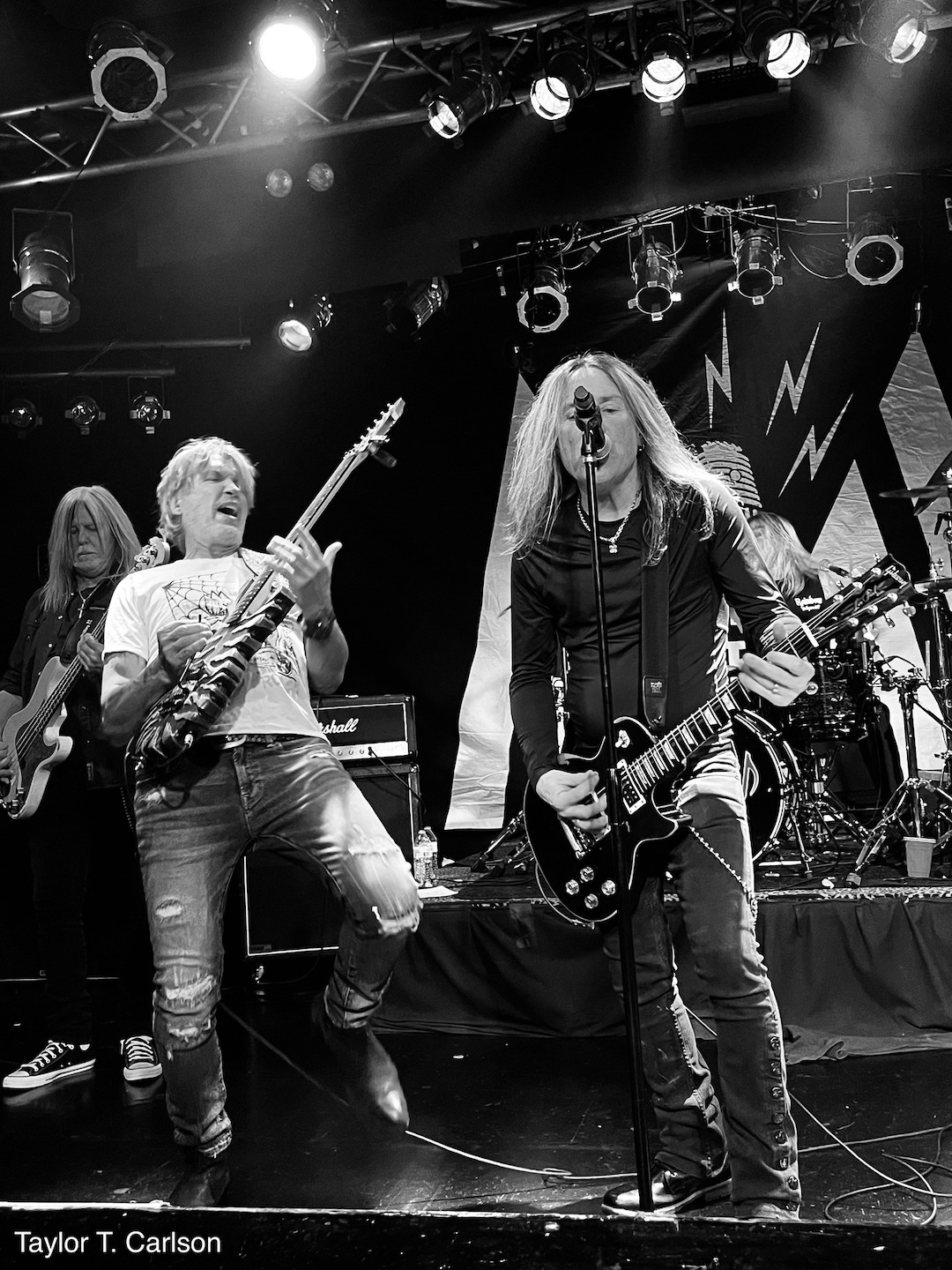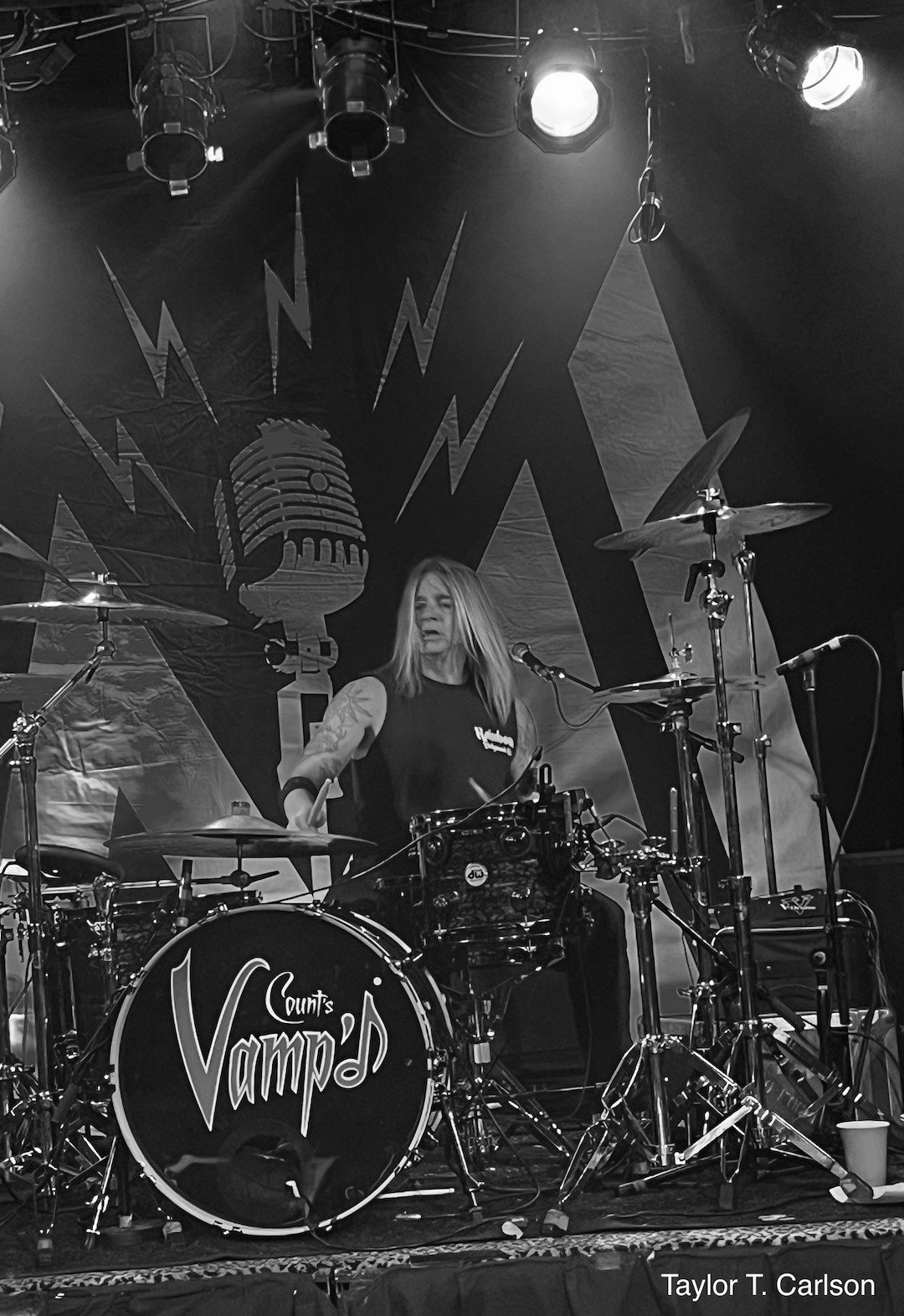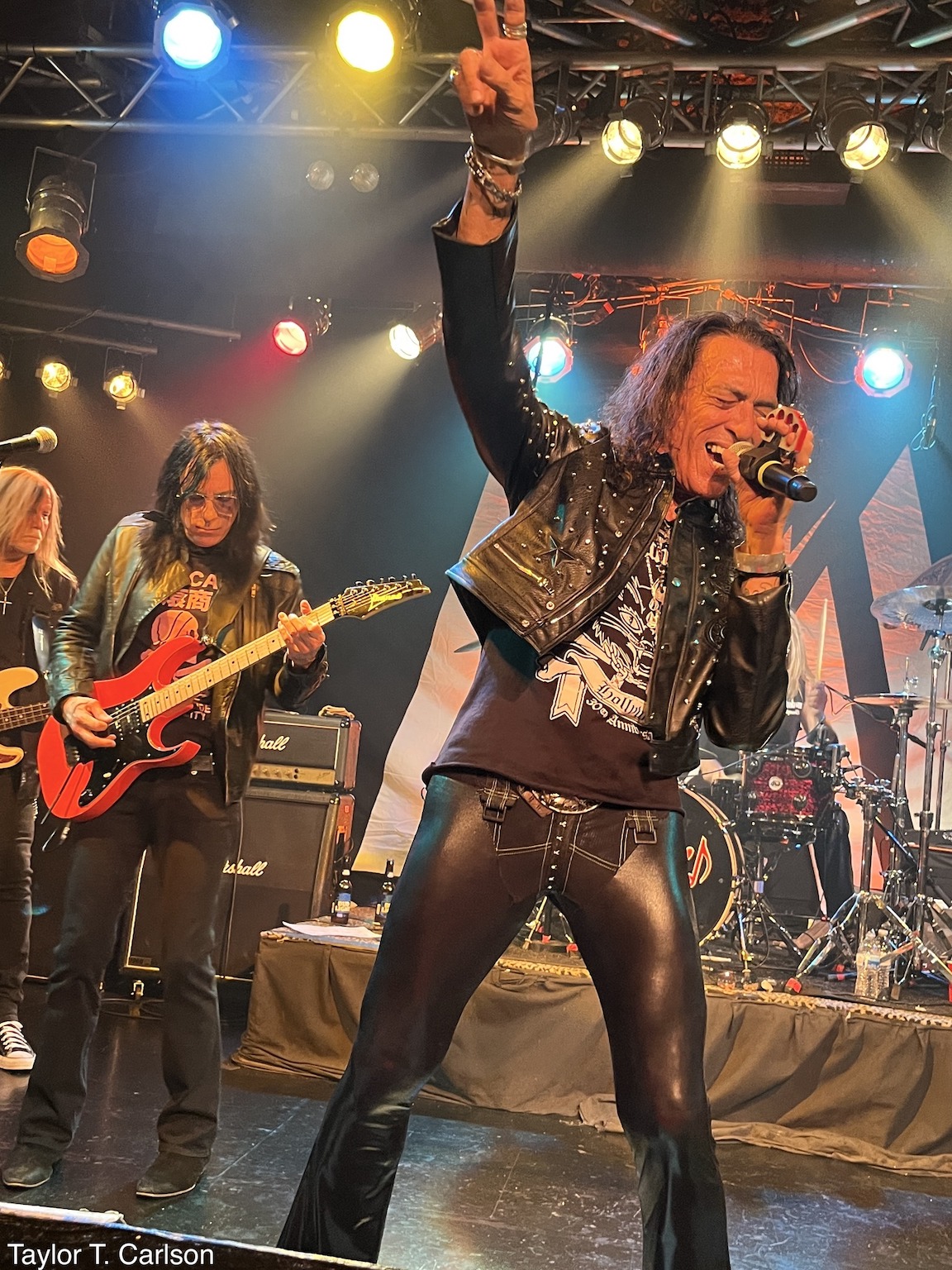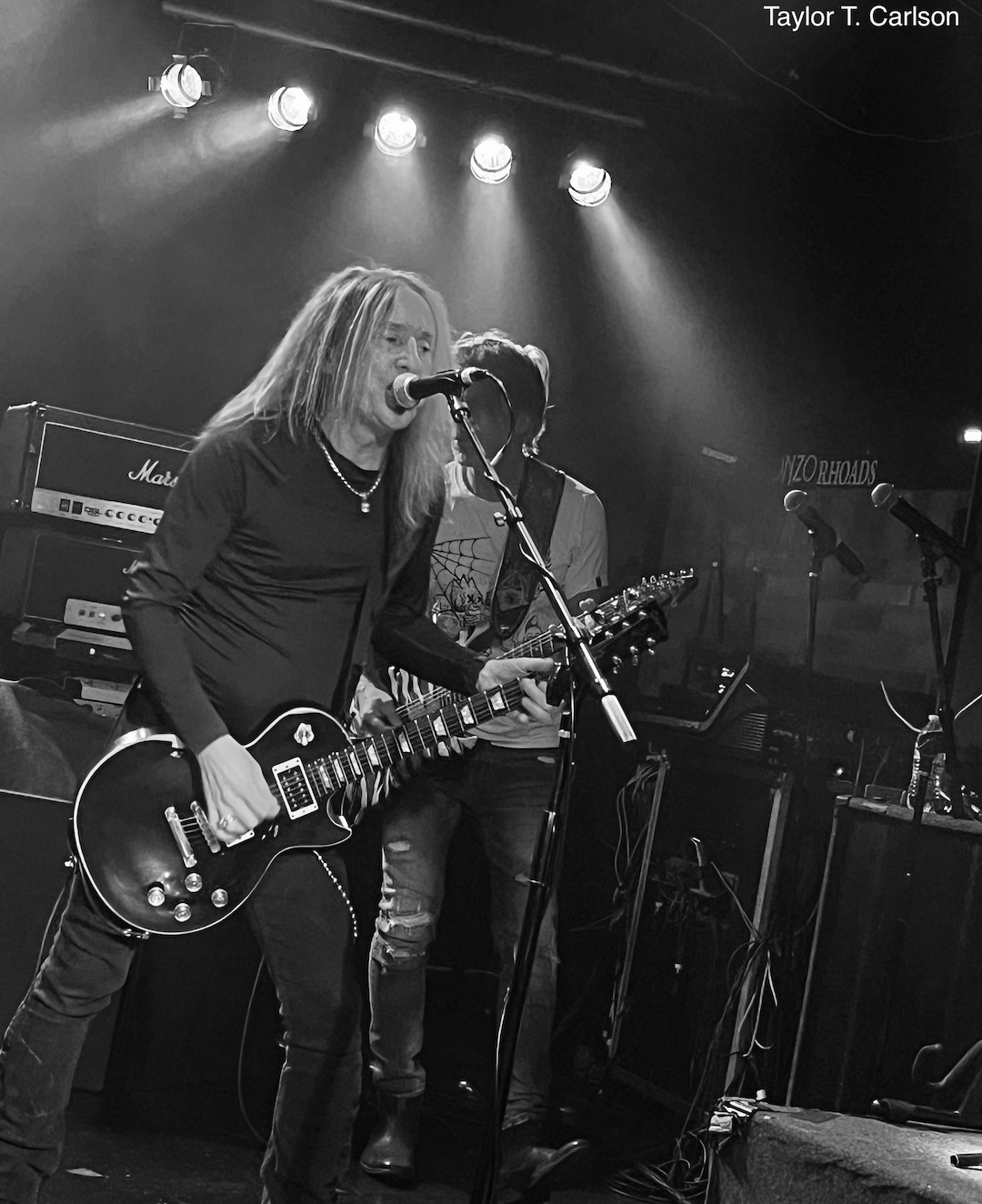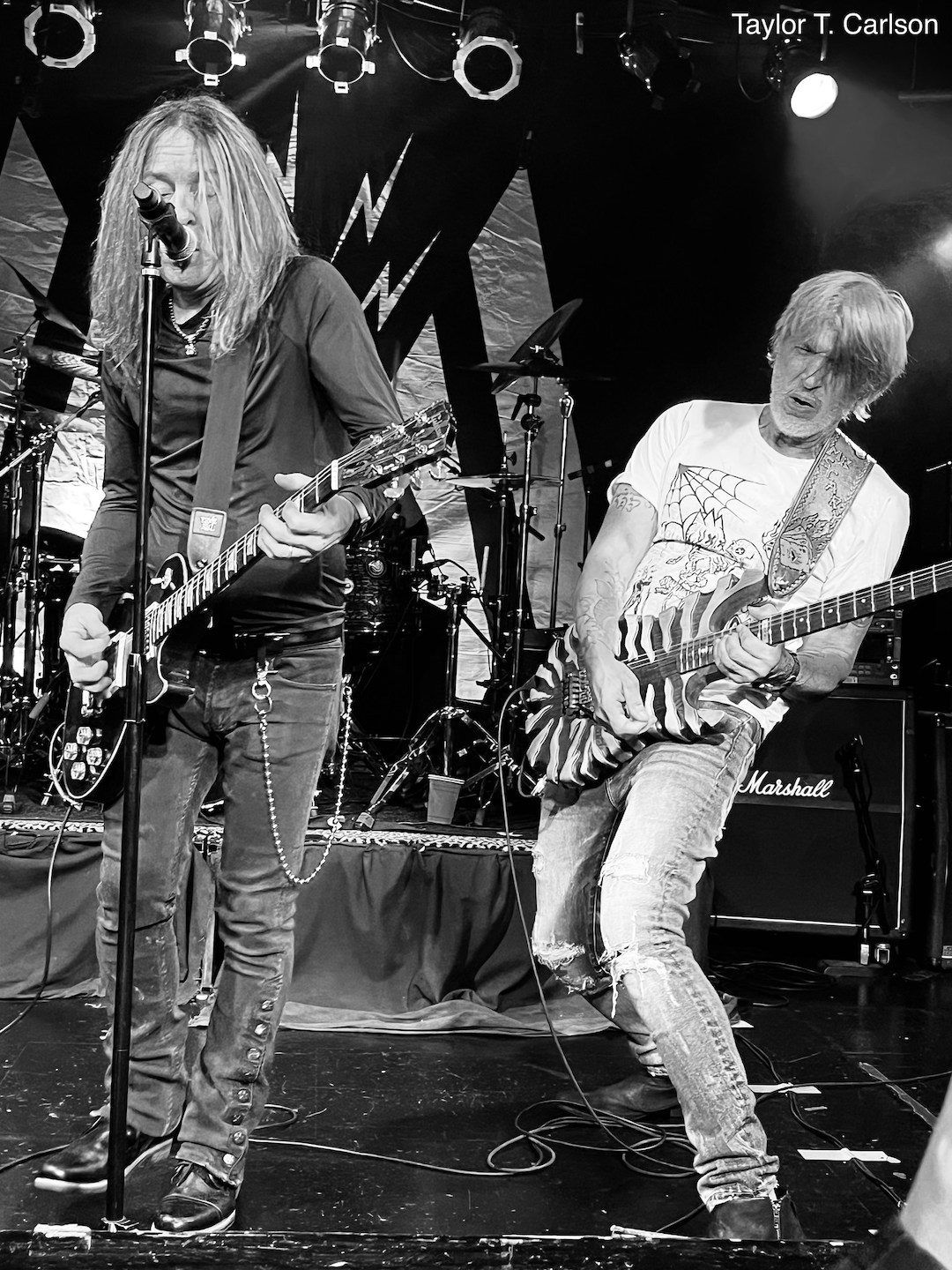 All photos other than event ad by the author.