This past Thursday, (2/16) one of New York's finest made their way back to the House of Blues inside the Mandalay Bay. BAYSIDE seem to be regulars here in the city of sin, and we aren't complaining one bit! On this run the guys brought us two more NY based bands; KOYO and I AM THE AVALANCHE.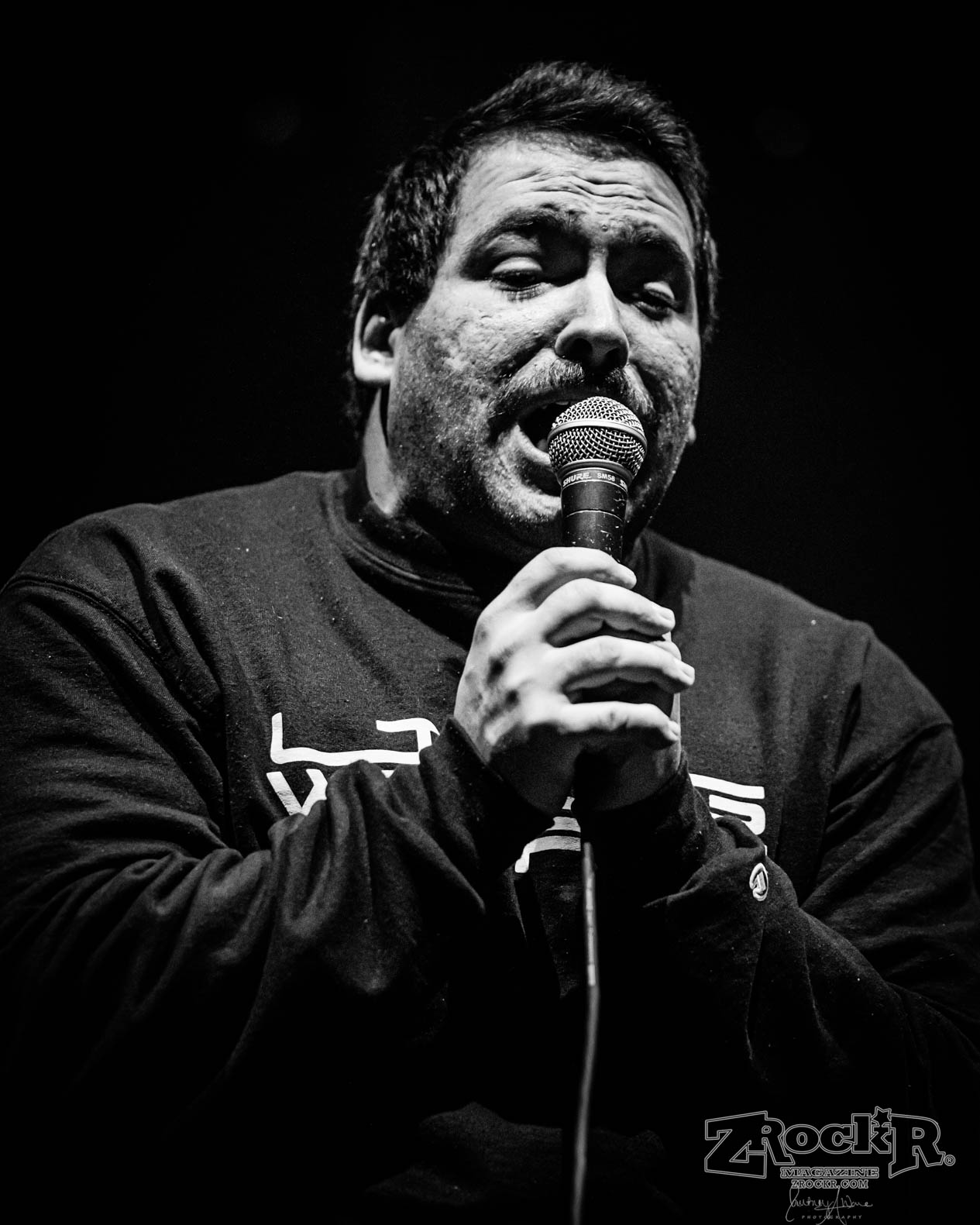 KOYO
Our first opener was KOYO. This band is BRAND new to the scene under this name; in the midst of COVID madness this came to fruition and features members from SeeYouSpaceCowboy and Typecaste. These guys draw influenced from emo/post hardcore/melodic hardcore and it definitely shows in their music and in their performance.
No real complaints from me here, I have always had a special place in my heart for melodic and post hardcore music. The energy is special, and these guys perfectly embodied a lot of what I love about the music- high energy, heavy crowd interaction, and a perfect sound to get the crowd hyped up.
Last year KOYO signed a deal with Purenoise Records, which is awesome. I am interested in seeing where this takes these guys!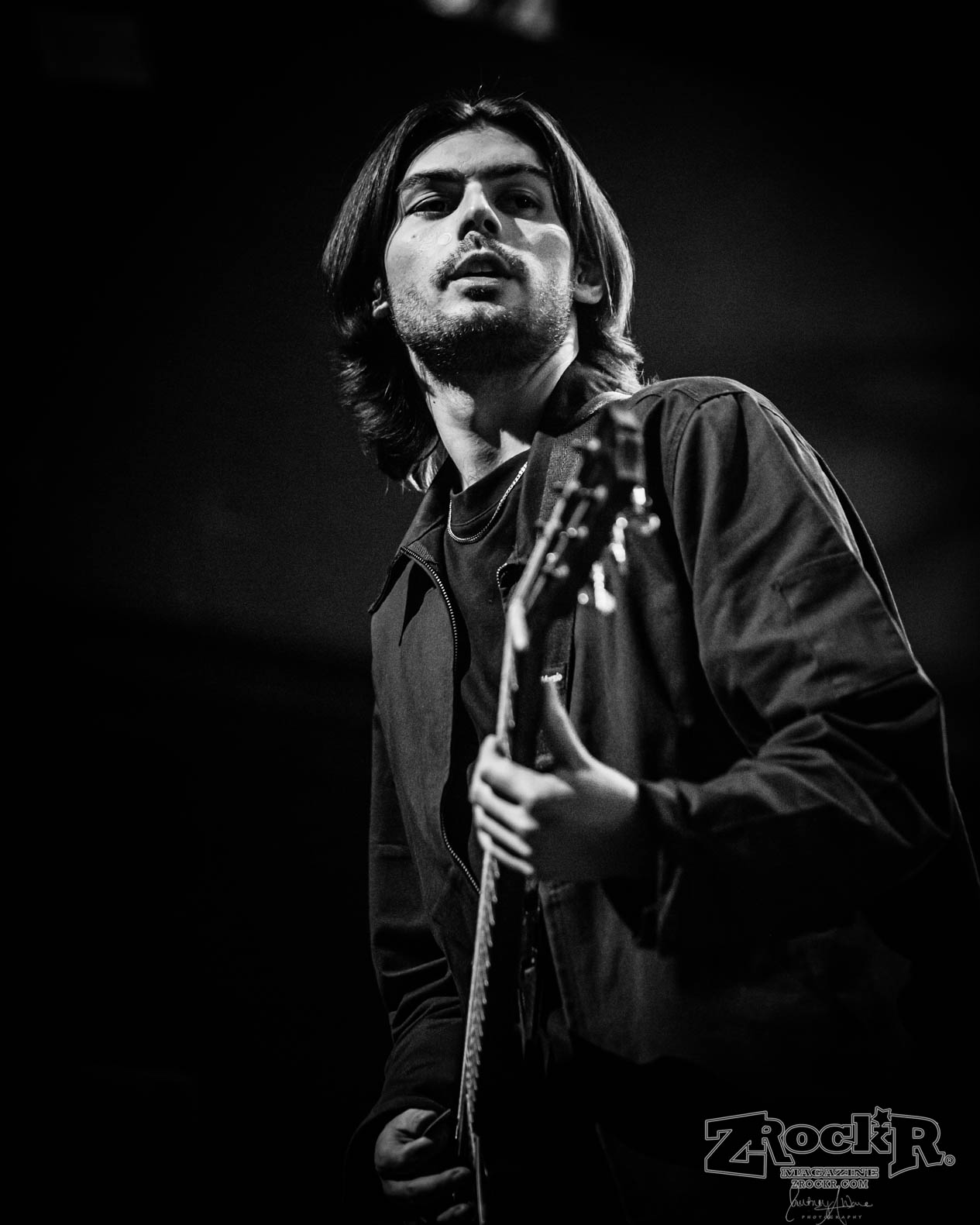 I AM THE AVALANCHE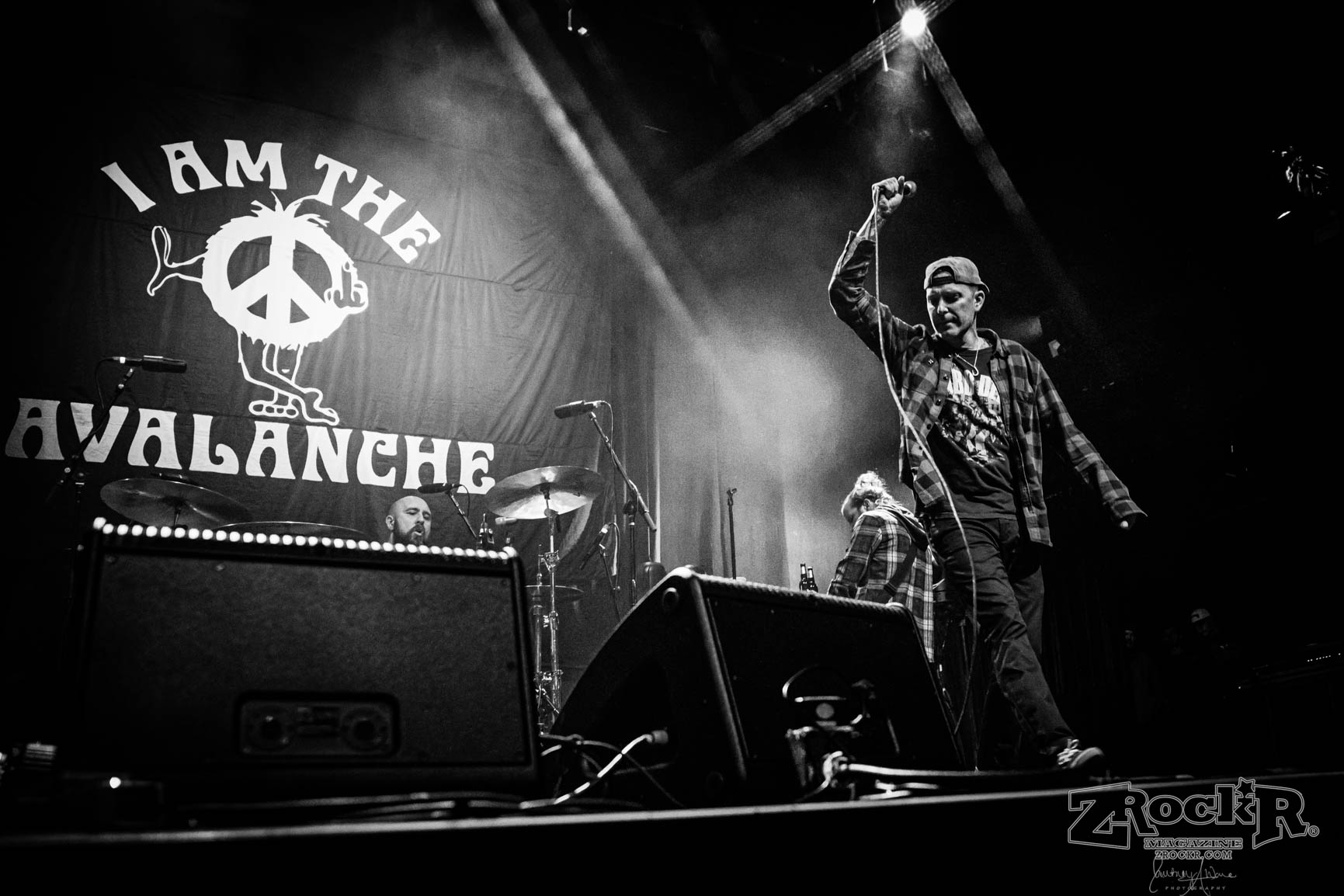 Next up on the bill we had I AM THE AVALANCHE. These guys were so familiar- and not because I've seen the same off and on throughout the years. (Since 2004 or so to be more specific.) Vocalist Vinnie Caruana is also in The Movielife, who we got to cover a few years back when New Found Glory and Bayside hit the Brooklyn Bowl. Vinnie had starpower energy at that show, and he showcased that same energy here for this show.
Yet another fun and high energy set from these guys and they had me wishing I'd seen them before! This was the first time for me and they didn't fail to get my head happily bobbing along to the music.
There's a bit of a gap in these guys' discography, but have a listen to their 2020 release, "DIVE,"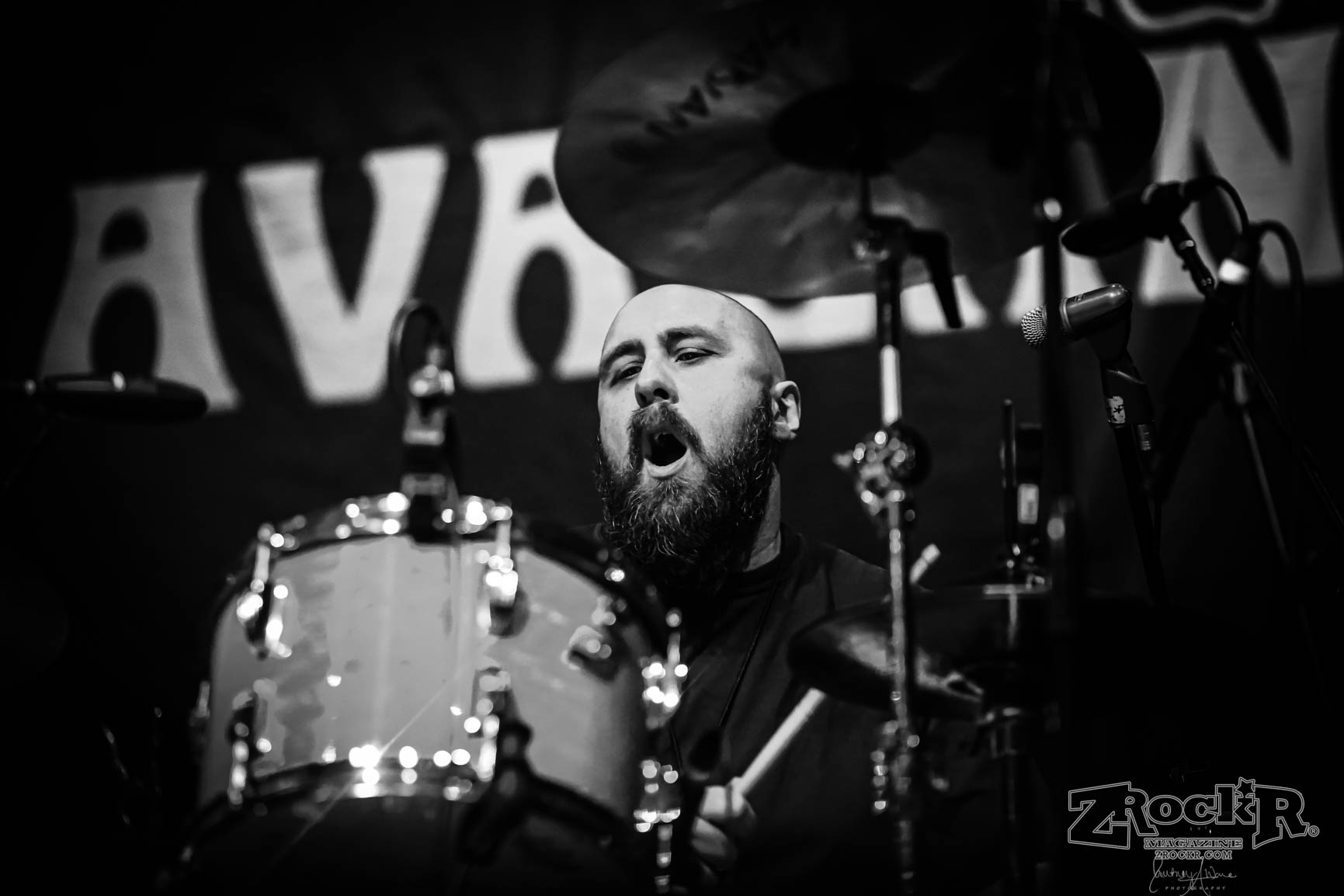 BAYSIDE
Oh, Bayside. This was the 4th time I've been able to see this band. (Which is crazy, since in my NFG article I spoke about never having been able to see them, and here I am now four times later!)
This tour is a special tour. Before the lights came on and the band took the stage, The overhead speakers begin to play an audio montage of clips from fans talking about how much Bayside means to them. The final voice that spoke said that they are just like home. And so there you have it, the "Just Like Home" tour. (It's also the name of a song off their "The Red E.P." that came out last October.)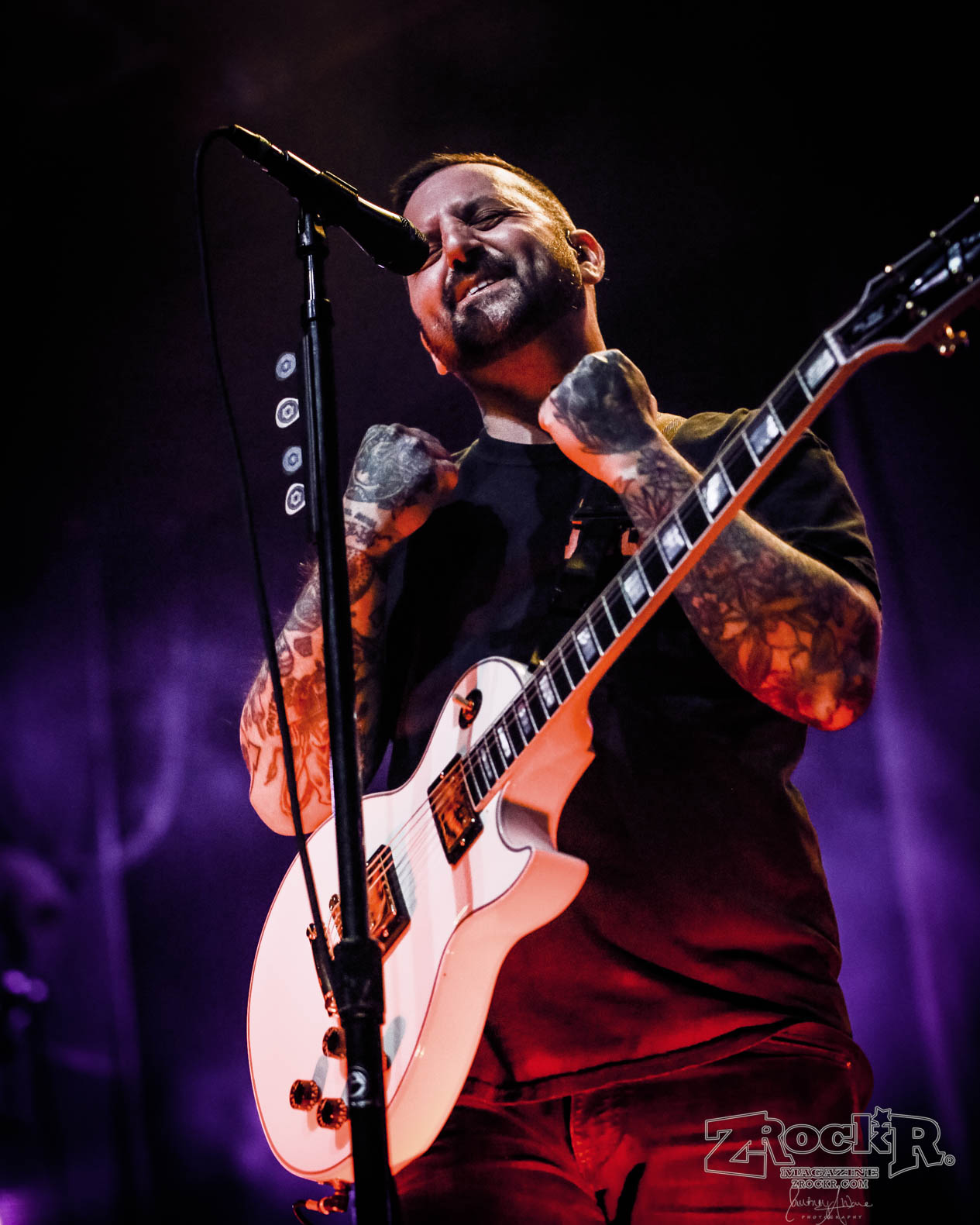 Much like the last few times I've seen them, I was not disappointed in the slightest this round. Bayside played a massive 18 song set list, followed by 3 songs after the encore. (21 songs total) Theses songs were varied across their entire discography, but like always… they never forget to add thos popular fan favorites.
The final three songs of the set were "Don't Call Me Peanut", which was done in all acoustic per usual; followed by a new single, "Go to Hell" in which Anthony Raneri stated that if we didn't know the lyrics to go home and learn them, we ae expected to know them next time! Closing out the evening yet again, with "Devotion and Desire"; which is my favorite song by them. I had ended up by the stairs behind the soundboard by this time and a nice dude who stood about a foot taller than me noticed I was taking some videos and photos with my phone; he let me stand in front of him to get a better visual. I thought that was nice. Definitely made me a happy fan!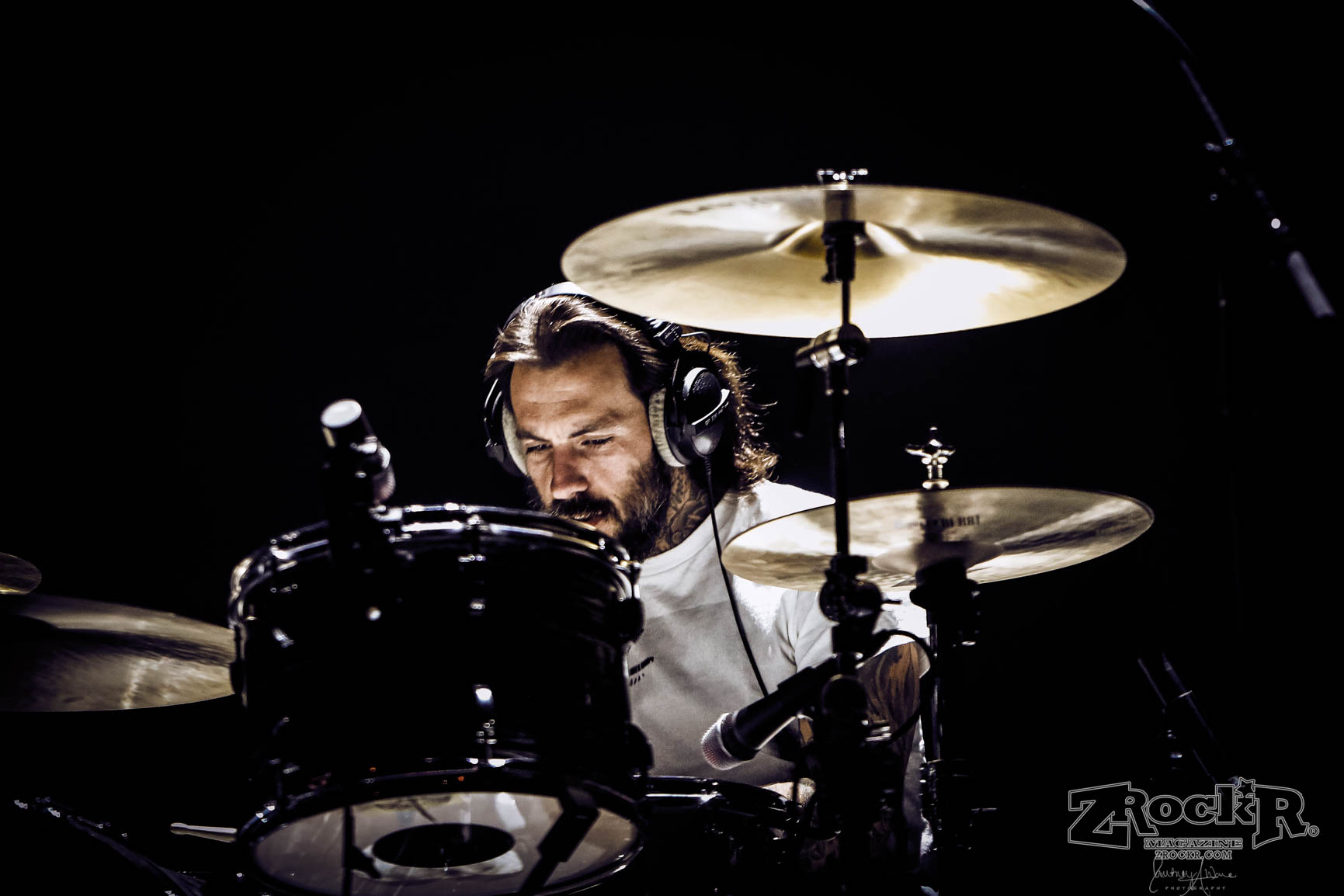 The Blue e.p.
Bayside will be releasing "The Blue E.P." on March 17, 2023 which is just a few days after this tour run ends. The band has released two songs off of this EP at the time of this article. Check them out below!
Additional Info
KOYO – FACEBOOK | INSTAGRAM | OFFICIAL MERCH STORE | SPOTIFY | PURE NOISE WEBSTORE

I AM THE AVALANCHE – FACEBOOK | INSTAGRAM | SPOTIFY

BAYSIDE – OFFICIAL SITE | INSTAGRAM | FACEBOOK | SPOTIFY
ALL LIVE PHOTOS BY COURTNEY WARE FOR ZROCKR MAGAZINE 2023 – ALL RIGHTS RESERVED.