Black Sabbitch played at Count's Vamp'd on Friday, February 24, 2023, with support act Hell Mary.

At this point, Count's Vamp'd needs no introduction. It's one of Vegas premier venues and the sight of some of the best rock shows Sin City gets. Be it local, national, or international, you can catch it all here. The night of Friday, February 24, 2023, saw the performance of two fantastic bands. One locally based, one from out of town, delivering some classic heavy metal tunes with an interesting twist!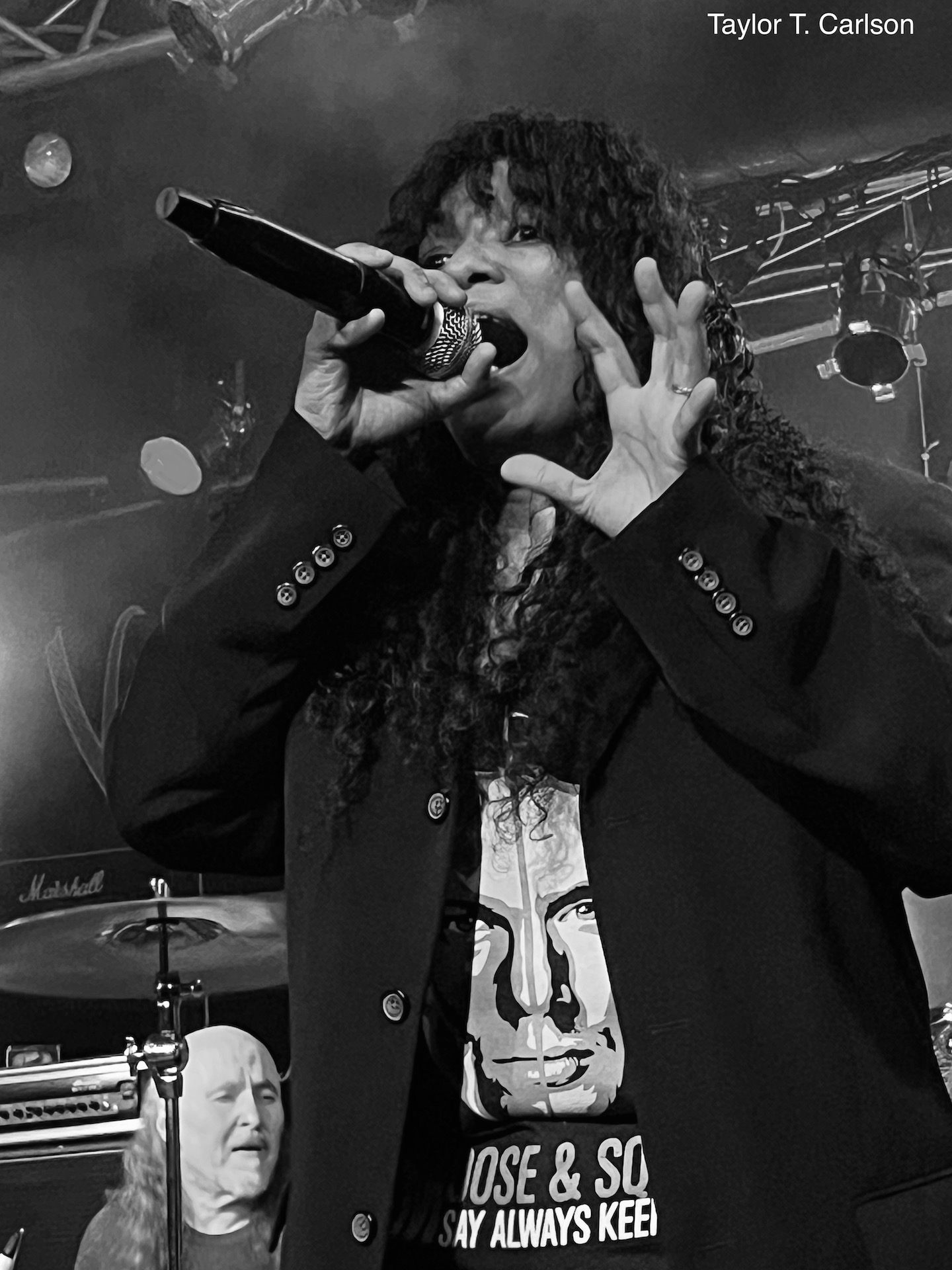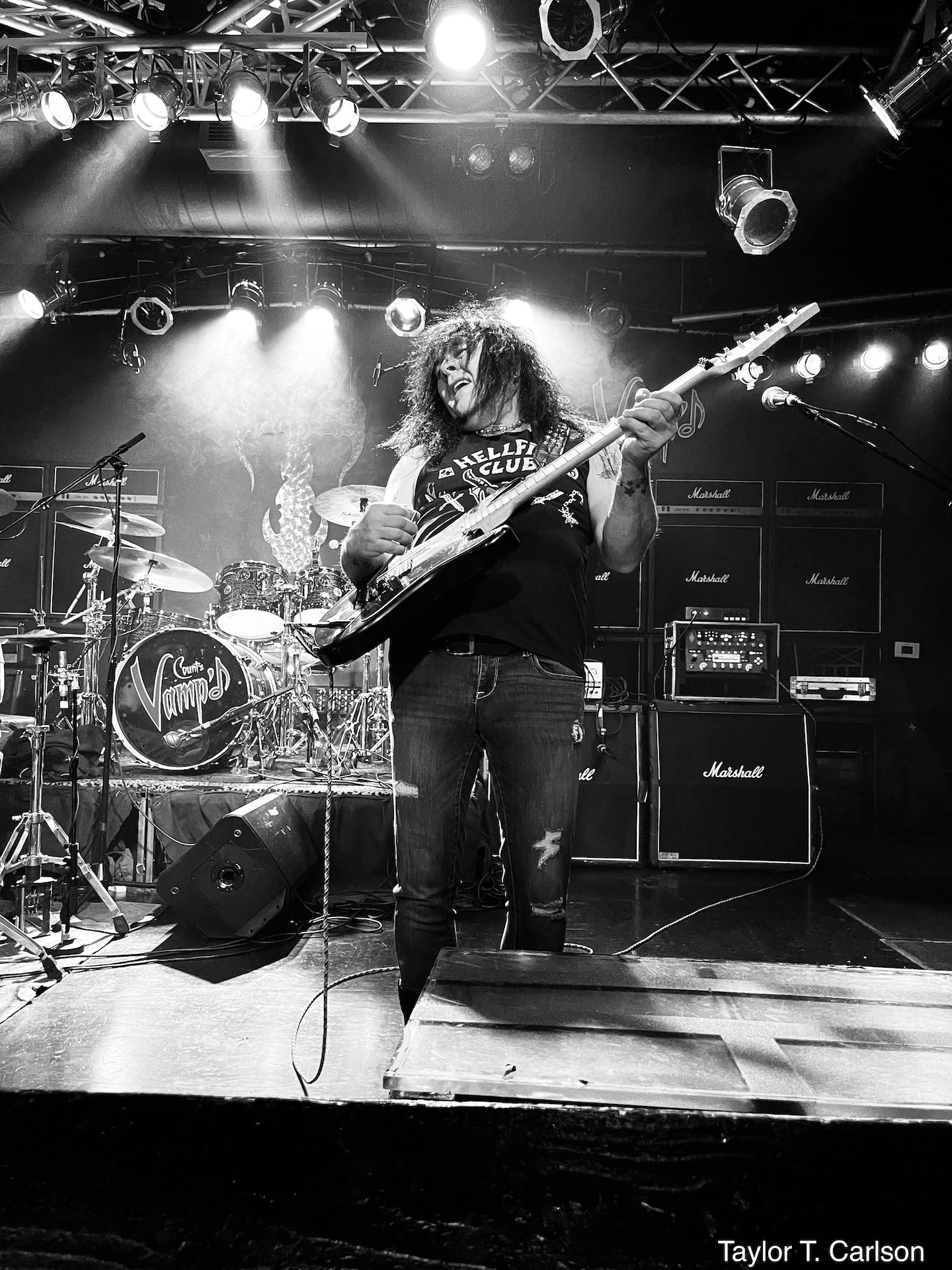 Kicking off the evening was Hell Mary, a Vegas-based act I've seen countless time over the years. Mary Kryah is one of Vegas' top frontwomen, delivering killer covers with a distinct voice and fantastic stage presence. The band also features Michael Maysonet, who has become something of a go-to timekeeper in Sin City for many a band; he keeps busy in other acts and with his artwork off the stage as well! On guitar is Jeff Duncan, these days best known for being one of the axemen in classic heavy metal act Armored Saint, a position he's held for over three decades. Locally, Duncan can also be heard with The Bones, who played Vamp'd opening for Bang Tango a few weeks back. The group also features bassist James Sperry.

The nice thing about a Hell Mary show is you never quite know what you're getting, though I mean that in a good way. The band started things off with a surprise gem; the live "Fast" version of Queen's "We Will Rock You" that legendary band used to kick off their concerts back in the day. Anyone can cover "We Will Rock You," but a group willing to dig deep enough into the catalogue to pull this version out has more than earned my respect! The set continued with a spirited performance that dug deep into many rock genres and acts, from Ronnie James Dio's back catalogue to assorted classic rock and alternative rock covers. You owe it to yourself to catch them on the life stage if you're in or visiting Vegas.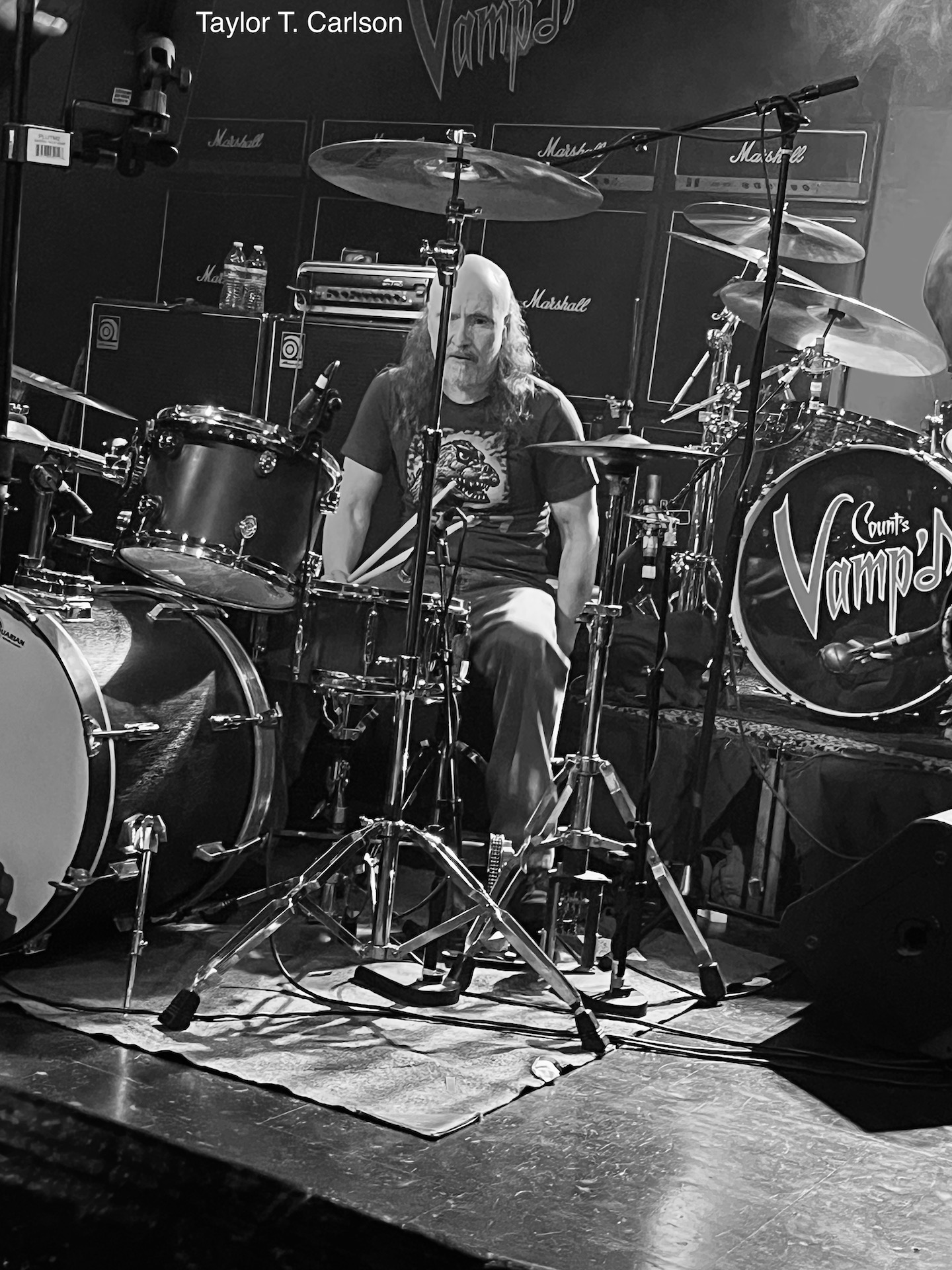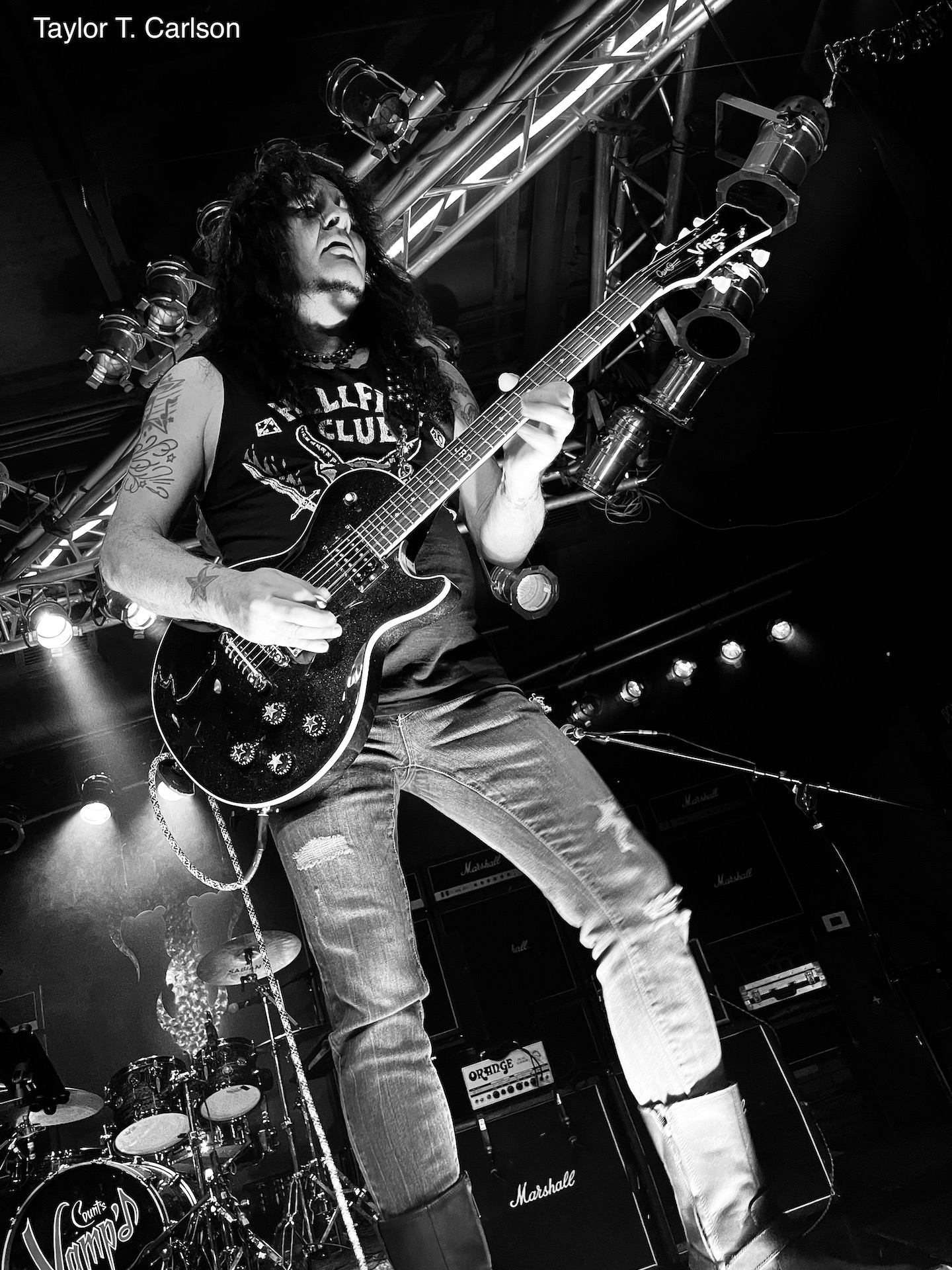 The headliner for the evening, of course, was Black Sabbitch. Their gimmick is that they're an all-female Black Sabbath tribute band. I'm always a little hesitant when it comes to seeing tribute/cover bands that employ a gimmick, as it often seems to be the highlight of the show rather than the musicianship or quality of the cover songs.

Well, it didn't take me long into this show to learn that these girls rocked. And the enthusiastic headbanging crowd was pretty obviously in agreement.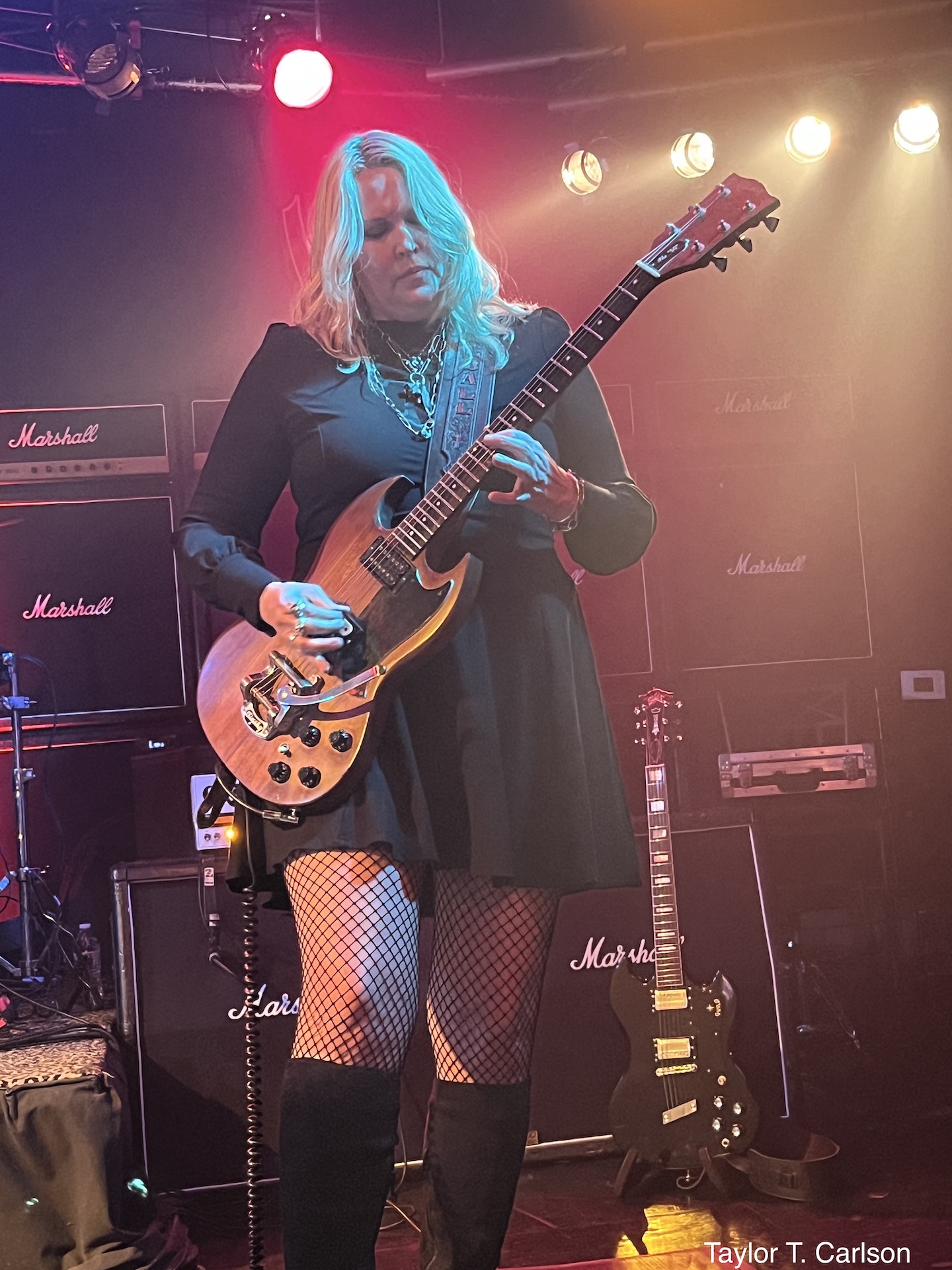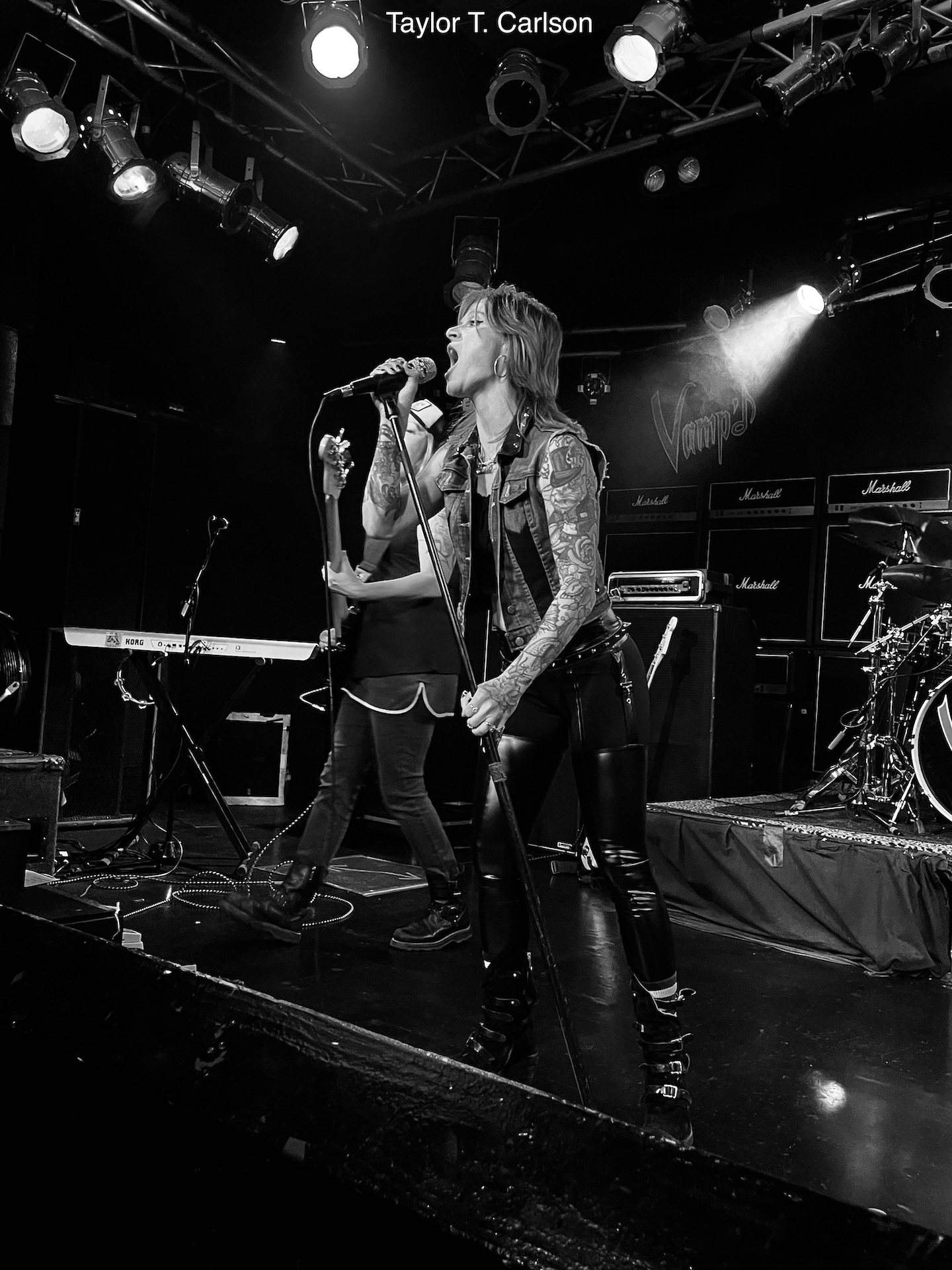 The quartet proved themselves not only to be beautiful women, but also exceptional musicians. They admittedly don't resemble the members of Black Sabbath, but given that that's a bunch of old men in their 70s, that's probably a good thing. Their all-black attire and look is certainly appropriate for what they perform. That they've got stage presence and the musicianship to back up their look, paying tribute to Black Sabbath respectfully without their gimmick ever overshadowing the musicianship.

A few weeks prior to this show, I've seen an Ozzy/Black Sabbath tribute (a more traditional all-male one) which put on a solid show, but these girls would've even given those guys a run for their money – no small task! While we certainly got several of the hits (what better way to start than "War Pigs?"), one aspect of this gig that truly impressed me was that these girls weren't afraid to dig deeper into the Ozzy-era Sabbath catalogue. Hearing gems like "Sabbra Cadabra" and the title cut from the 1978 swan song from the classic lineup, NEVER SAY DIE!, was certainly a treat. Surprisingly, the girls omitted some pretty big hits from this era, not the least of which being "Paranoid" and "Iron Man," though I welcomed the playing of deep cuts with open arms. Probably the only real complaint I had was that they only played songs from the Ozzy era; a cut or two from any other era of the band would've been nice and a treat for the fans, but I don't think anyone in the crowd was disappointed.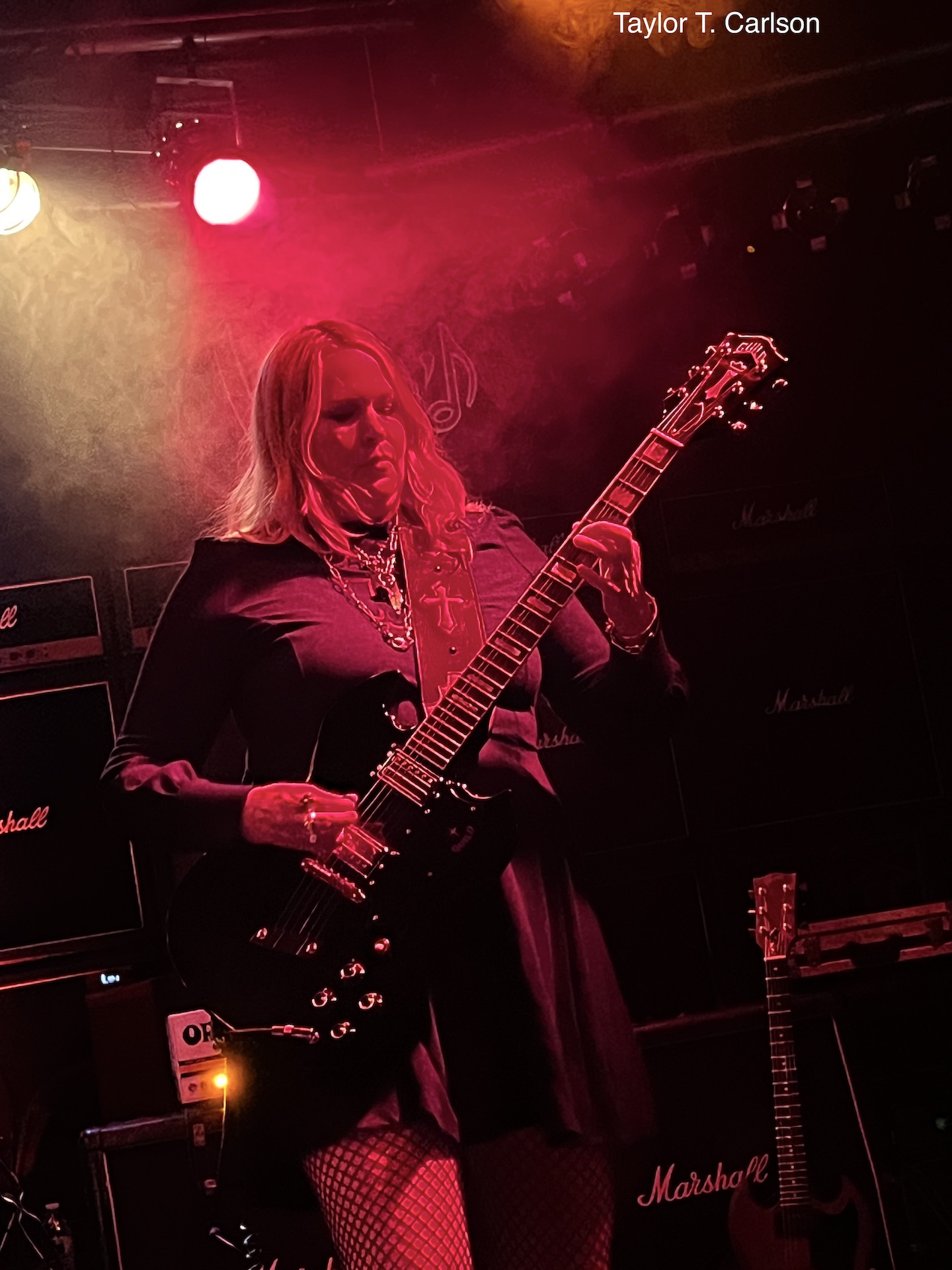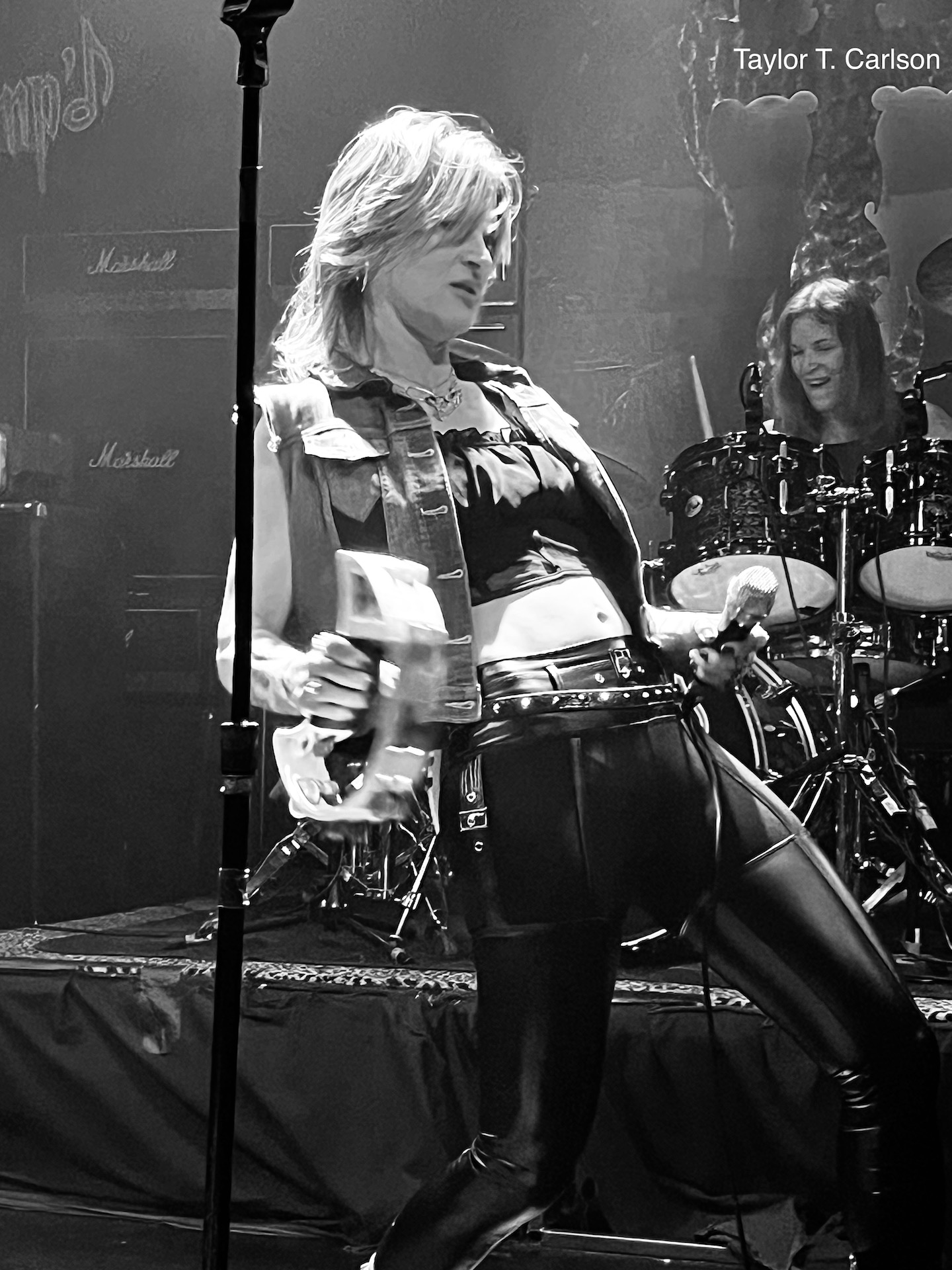 Seeing women rock on the live stage is always a great thing, and this gig from Black Sabbitch and Hell Mary was a great one all-around, with not one but two killer sets of the greatest rock and roll ever made done up on stage by fantastic musicians doing it justice. Both bands come strongly recommended.