Steamroller played Count's Vamp'd on Saturday May 27, 2023.

Unsurprisingly, Vamp'd remains the home of all things rock and roll in Sin City! Local, national, and international alike, it remains a spot unrivaled when it comes to delivering the goods. May 27 saw the arrival of Steamroller at the venue, featuring Doug Aldrich, Brian Tichy, and Michael Devin, with an opening set from John Zito Band.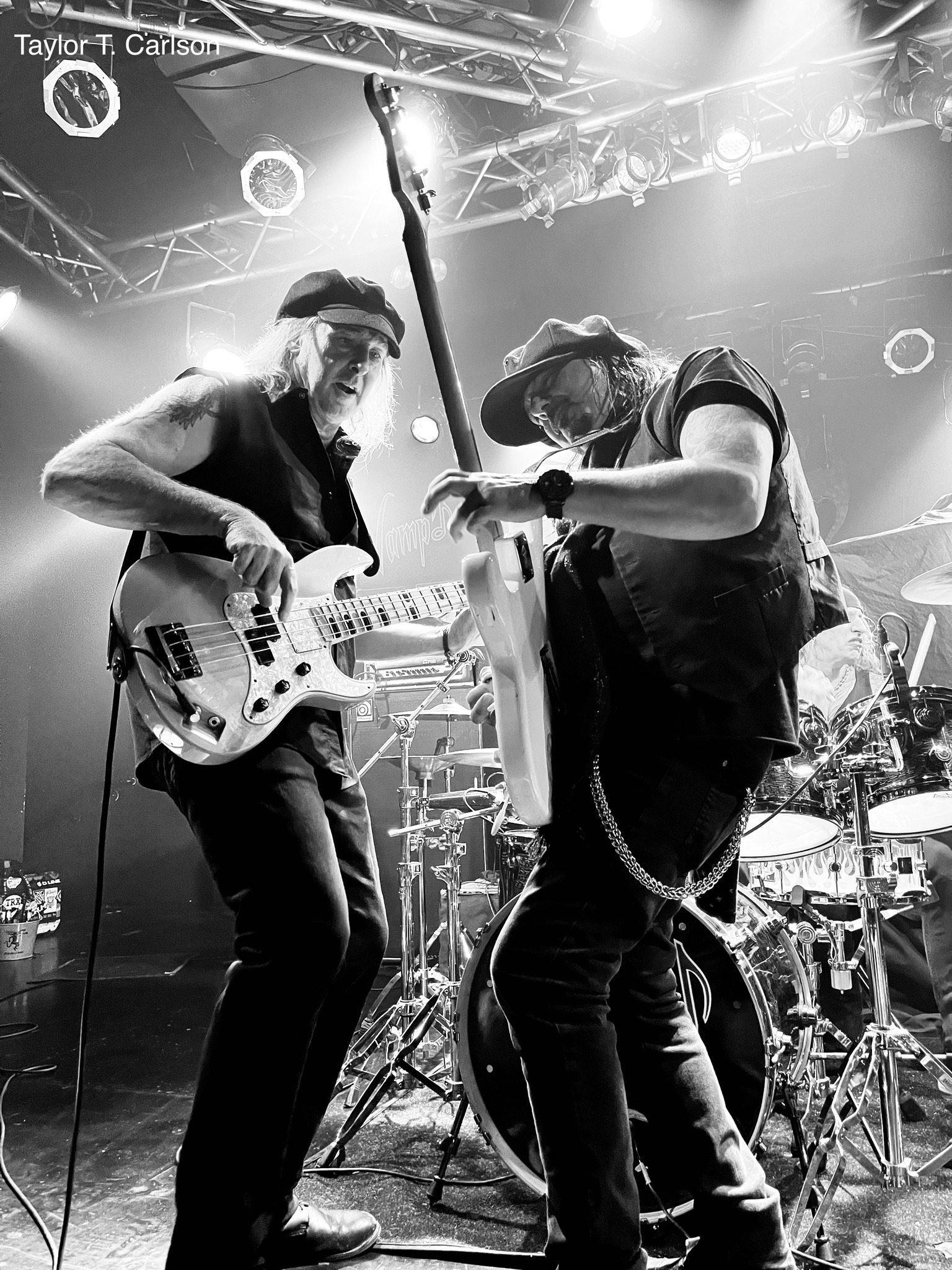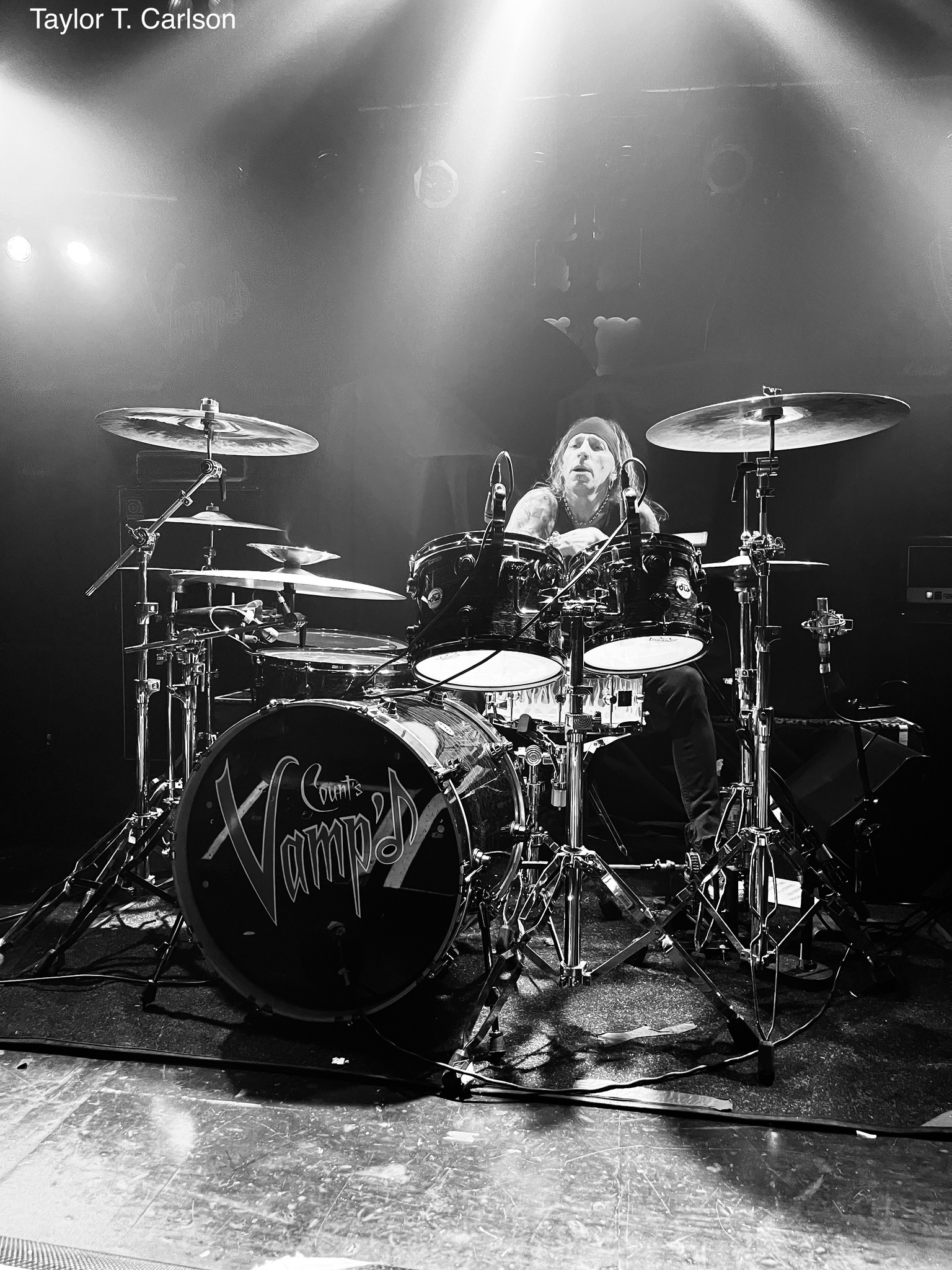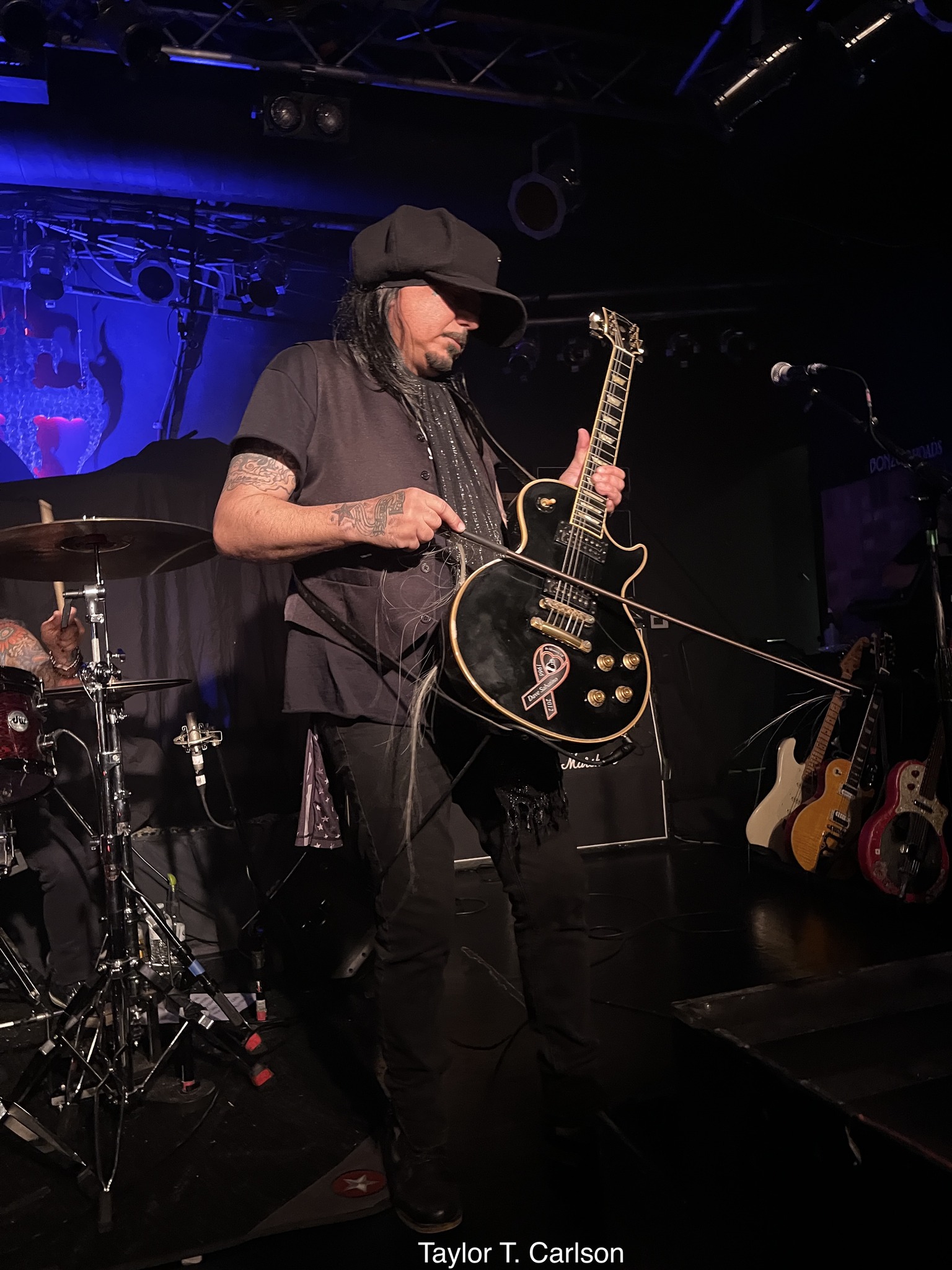 Starting the evening was John Zito band, featuring Zito himself on guitar and vocals alongside bassist Barry Barnes (who also plays alongside Zito in Count's 77) and drummer Lagarto Marley. As a longtime follower of the Las Vegas music scene, I'm no stranger to John Zito and his fusion of blues and rock, making for some pretty damn appealing recordings and live shows alike. This evening opening for Steamroller was no exception, letting Mr. Zito and company show off all they had to offer, with a mix of vocal-driven blues rock and extended instrumental moments as well, giving audiences the best of all worlds when it comes to original music. Limited space on the stage (the house drum kit needed to be positioned further forward due to Brian Tichy in Steamroller bringing his own kit) didn't stop them from giving a spirited and energetic performance.

But we also got a deviation in this set of the best kind with special guest Rob Hussey, known to Vegas locals as the vocalist of Cyanide, a group hopefully soon to release their long-awaited second album. Hussey joined the band in one of the evening's most unexpected surprises; a cover of The Joe Perry Project's "I've Got the Rock N Rolls Again!" Any musicians who are willing to dig into the hard rock world's back catalogue deep enough to unleash a Joe Perry Project song certainly have my respect. This was a great opening set, and Hussey will soon be back in action fronting a new Iron Maiden tribute this fan is looking forward to seeing.

Headlining this evening was Steamroller, consisting of a trio of former Whitesnake members: Doug Aldrich (Lion, Dio, The Dead Daisies), Michael Devin (The Guess Who), and Brian Tichy (Foreigner, Billy Idol, The Moby Dicks). While I've seen these musicians perform before on the big and small stages alike, getting the opportunity to see the trio united in a more intimate and smaller venue was certainly a prospect that got my interest.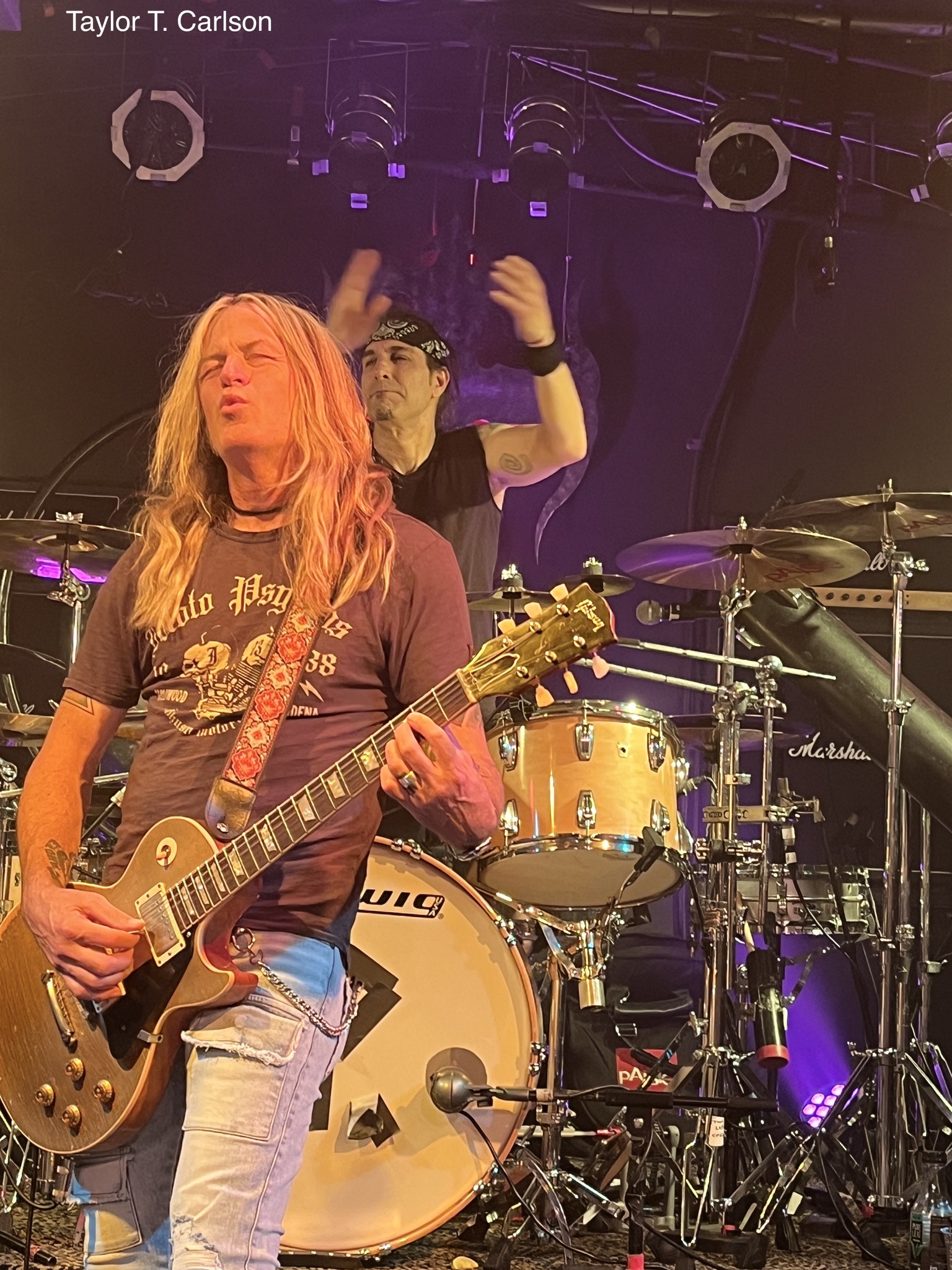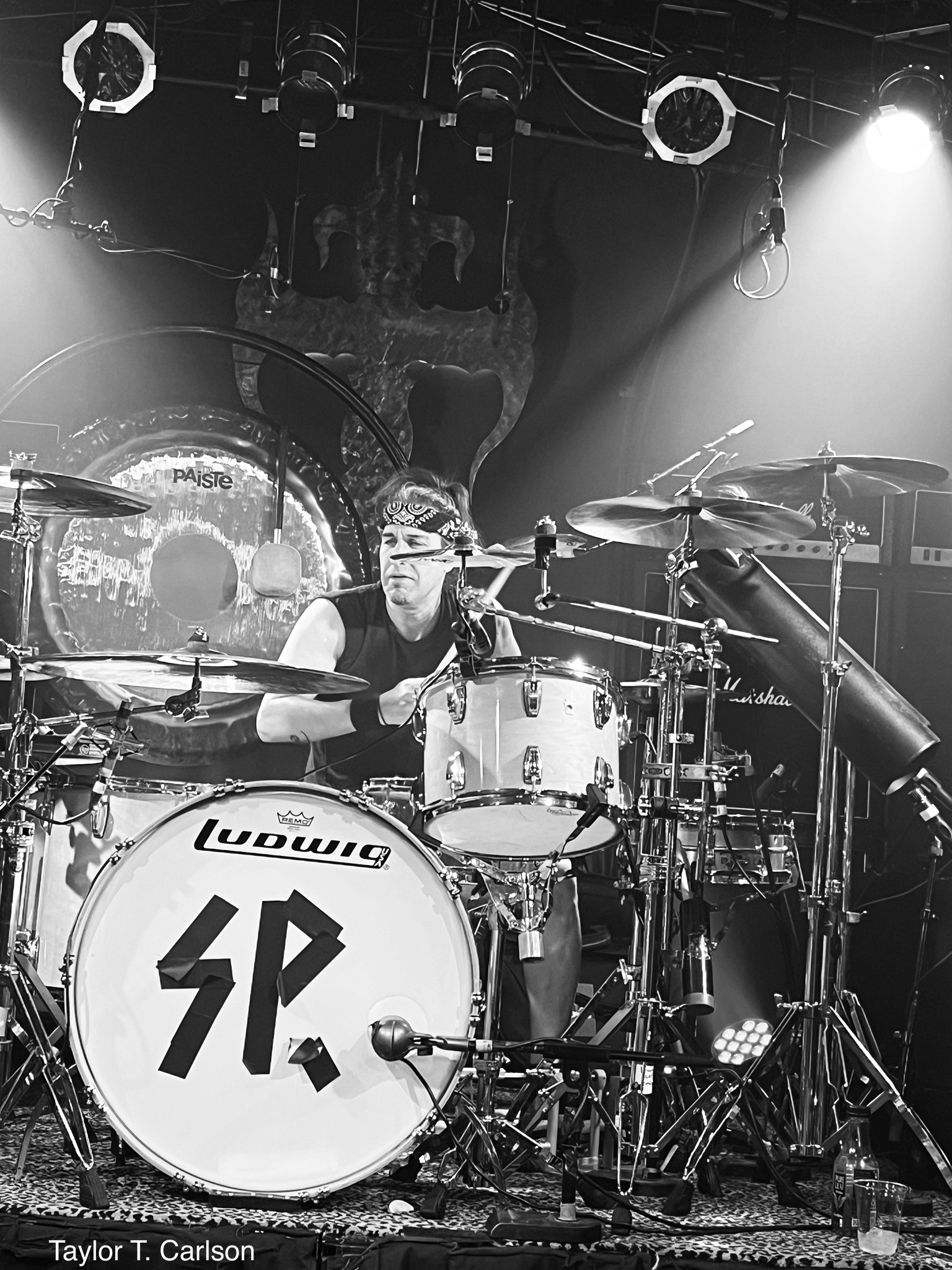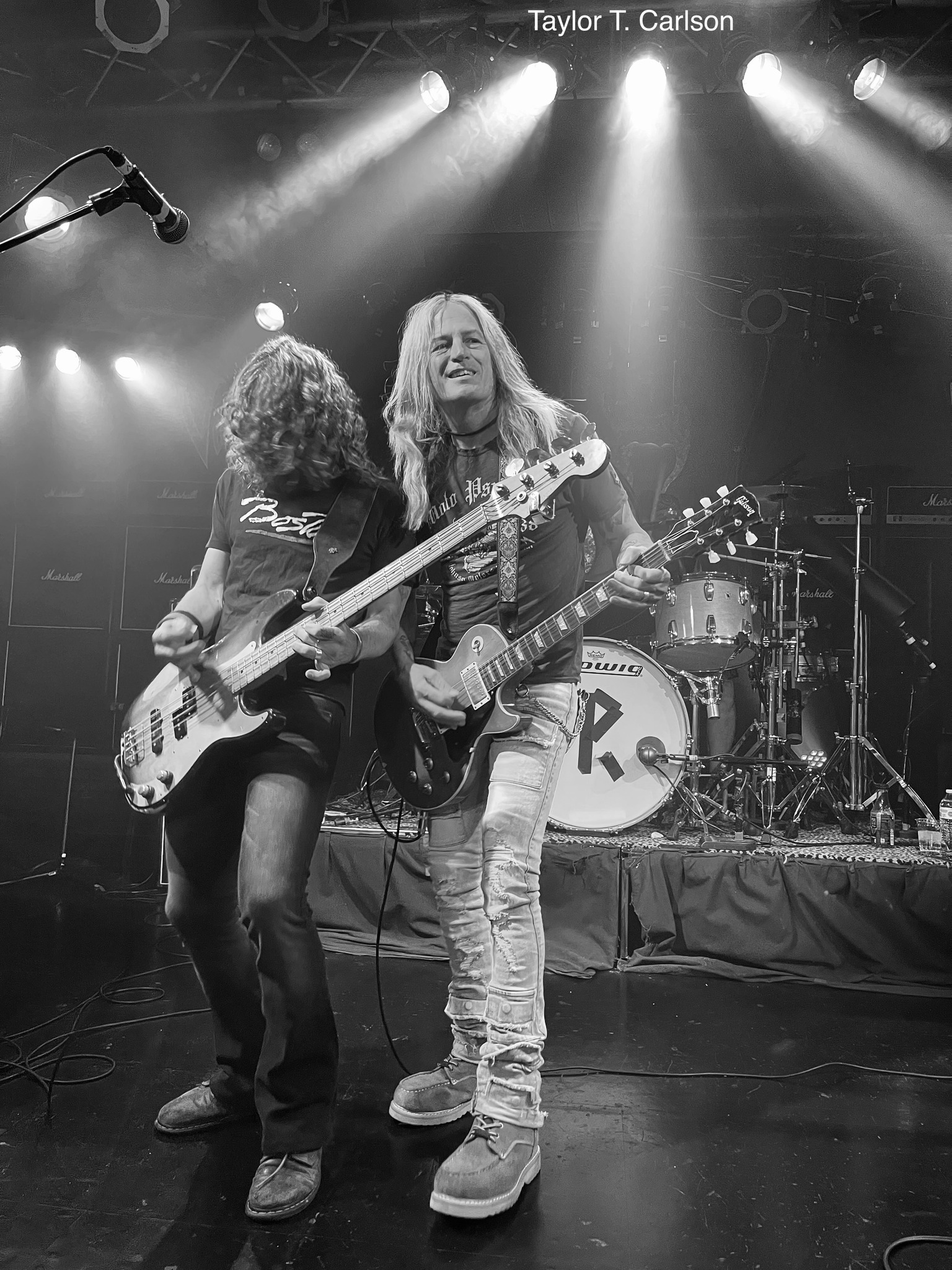 The first question going through my head was as to what these musicians would be performing. Would it be renditions of songs from their former bands? Assorted random cover songs? Original tunes? While a handful of songs were performed by some older artists these musicians have been affiliated with, most of this evening fell into the "random covers" territory. But as I quickly discovered, that wasn't a bad thing.

The sheer array of the songs covered by the trio was unexpected and surprising, including tunes you'd never expect a trio of mostly hard rock musicians to cover. How many other sets begin with Christopher Cross and end with Rage Against the Machine? The set included covers of artists like Steely Dan, Sting and The Police, The Allman Brothers Band, The Who, Eric Clapton, and plenty of other unexpected but certainly welcomed additions. Getting to hear Dio-era Black Sabbath's "Voodoo" done live by a kick-ass band is a truly unrivaled experience. Surprisingly, Whitesnake songs comprised very little of the setlist, with the contribution being features here a cover of that band's 1987 anthem "Still of the Night." Led Zeppelin was the most represented band; unsurprising given that Tichy also has a Zep tribute band. The band's approach reinvented these songs with heaviness and extended jams, not to mention a handful of incredible and often humorous moments of improvisation. Brian Tichy remains the world's greatest living drummer; one need only look at his never settling for the house drum kit, and the massive setups he brings along to each gig, complete with massive gong. The man never fails to please.

Despite their obviously tremendous talent, these guys are humble, down-to-earth individuals who clearly share a good chemistry; I even saw Doug Aldrich in the audience rocking out to John Zito Band's set prior to Steamroller taking the stage! Probably the only issue I had with the otherwise incredible set was that it was, perhaps, a little TOO excessive when it came to the sessions of extended jams and improvisations; these are incredible moments, but not every single song needs them! The trio performed for over two hours (a feat unto itself well worth respecting), and I suspect at least a quarter of this running time was comprised of ad libs, including solos and extended jams.

Steamroller is a killer trio featuring three incredible musicians who breathe new life into older tunes; their set must be seen to be believed. The opening set from John Zito was just as impressive, setting the stage for what was a fantastic evening. If you get a chance to see Steamroller and you're a fan of these musicians or classic hard rock in general, the end results won't disappoint.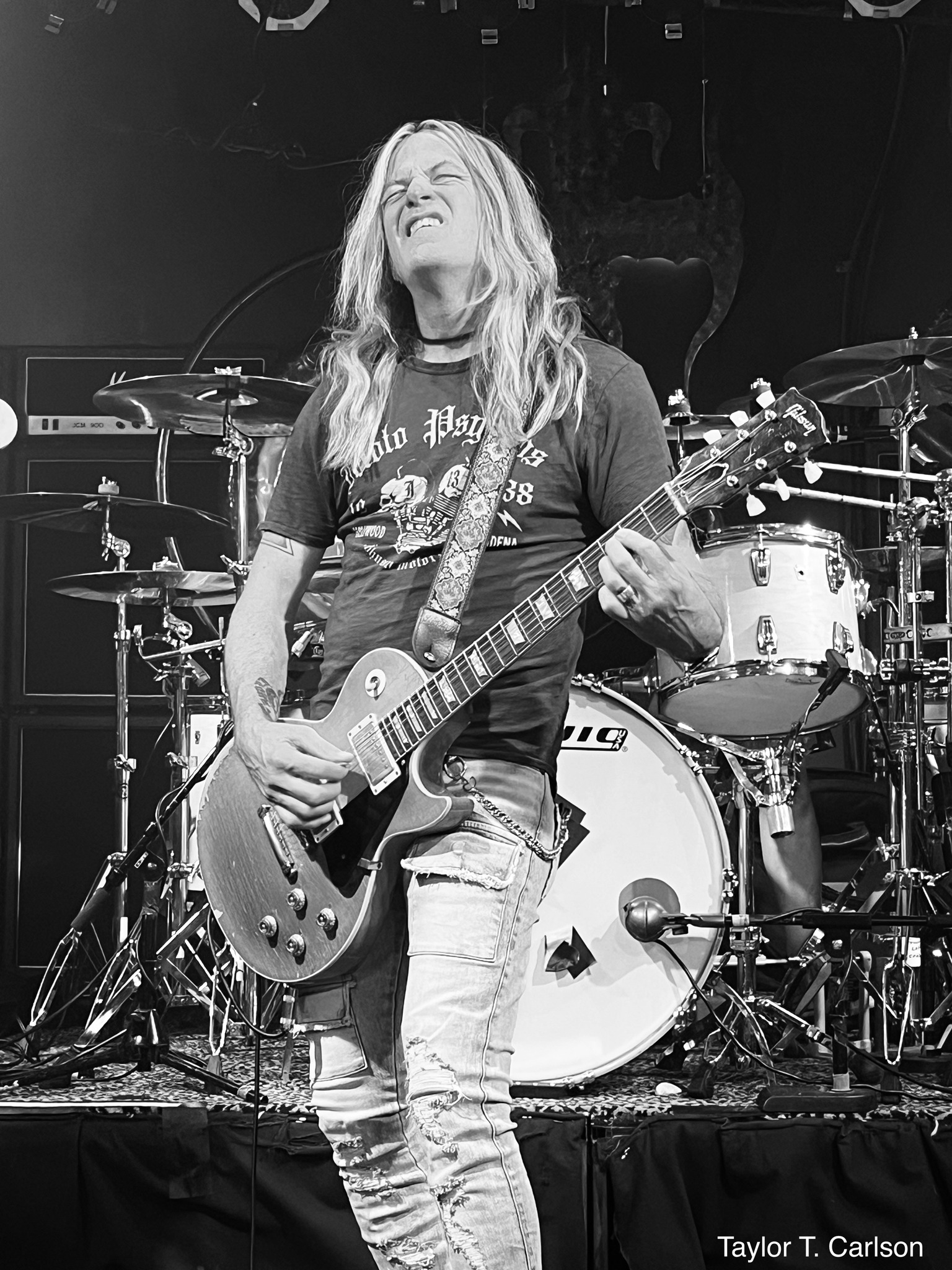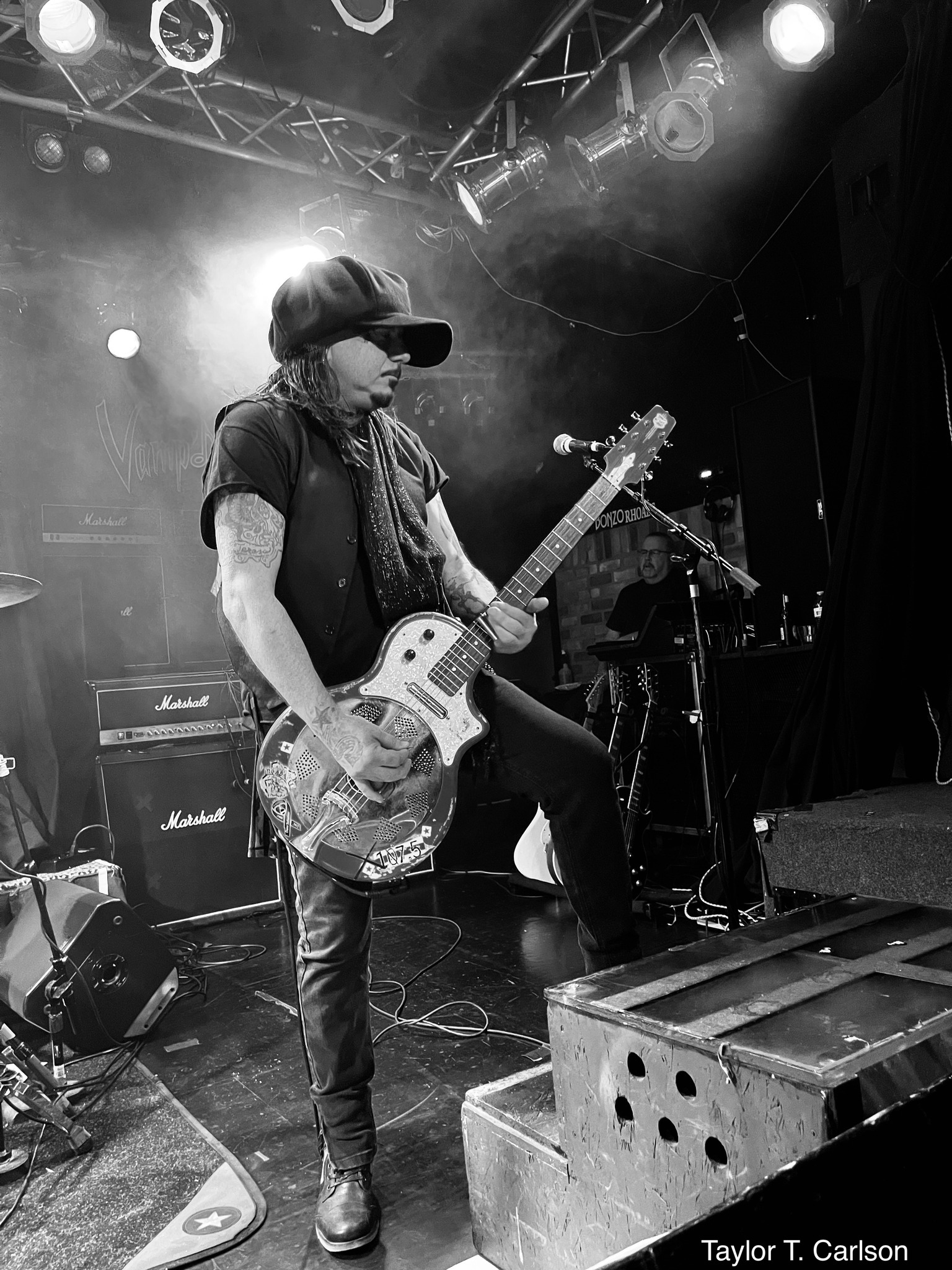 All photos other than event flyer taken by the author.