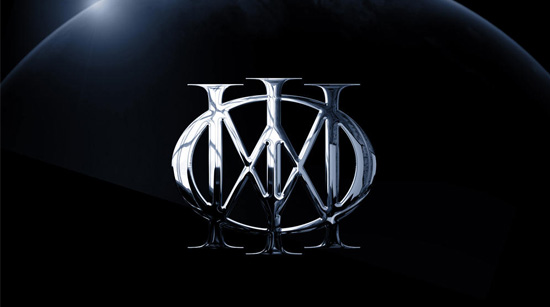 So it's not quite an "eternity" but Dream Theater's career spans over 24 years with 12 studio albums, a cornucopia of live and bootleg material, and a massive following of loyal and loving fans. What more could you ask for?
Perhaps a new self-titled album that cracks the Billboard top 10 in the US and various other countries in the world. Their last few albums have achieved great success for a band that isn't considered mainstream by way of radio, including a Grammy nomination for 2011's release "On the Backs of Angels" from the album "A Dramatic Turn of Events". Aptly named, that album marked the first with newest member Mike Mangini, a drummer known for his work with Steve Vai and the numerous drumming records and awards he holds. On that album Mike had to work around songs that were already written and while he put his own stamp on it, it wasn't entirely his own.
This time around Mike Mangini joined in the writing with John Petrucci, John Myung, Jordan Rudess and James LaBrie – the result was more than I had ever expected. I'll admit that as massive a fan of Dream Theater as I am I wasn't all too impressed with their 2011 work. It took me two years to fully appreciate it all and even now, it's probably my least favorite of their 12 albums. The new self-titled album took one listen. I bought it, popped it into the car stereo, and cruised along with it.
The album opens with a heavy overture of sorts called "False Awakening Suite". Big drums, loud guitars, and a groove that just sets the mood for the next 8 songs to come. What you'll find after that is a mixture of classic Dream Theater songwriting mixed in with the incredible chops and technique they've become known for this last decade or so.
From fast and heavy riffs found in "The Enemy Inside" to emotional chord work reminiscent of Alex Lifeson on the tune "The Bigger Picture", Petrucci's work on the record is as brilliant as ever. John Myung's bass seems to be more prominent on the new tunes than it has in the past which could have something to do with Richard Chycki mixing the album. Jordan Rudess never fails to impress and delivers tasty, melodic sounds with his massive keyboard and various other synth effects and mind-boggling lead techniques and tones. Mike Mangini absolutely blew me away, particularly on the instrumental track "Enigma Machine". From the first listen until even now as I write this, I can't remember the last time I was so impressed with any percussion work. The drums accentuate every up and down in every song.
Individually, they're all amazing musicians and masters of their craft. This time around it's less of a showcase of solos and riffs and more of a tight group writing great songs. Combined they have created a progressive masterpiece yet again.
If you've been a fan from the start, this album won't disappoint. If you're just discovering Dream Theater, you'll be impressed. If you've fallen away from the band over the years, this might be your route back to them. I might be biased being a massive fan, however, I'm going to rate this album 5 Stars. I've yet to listen to any part of it that has made me feel it deserves anything less!
~ Jon Mills