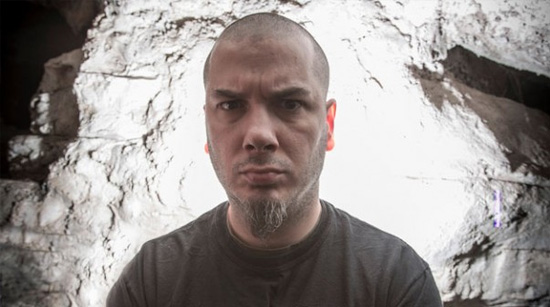 Well the 1st thing I'm going to say about Walk Through Exits Only, is that it's probably the closest we'll ever come to another Superjoint Ritualalbum.
While in many ways it is stylistically similar to the heaviest of heavy from Pantera and Superjoint Ritual, Phil's 1st official solo effort does have its own identity.
It's ferocious. It's metal as fuck. It's a chaotic mess. But it all makes sense.
The album begins as a loud and noisy battle march and ends in feedback and guitar stuff. But what happens inbetween that is Phil Anselmo's genius of madness. Off the wall breakdowns, thrash and blast beats, seemingly random guitar solos, old-school punk/hardcore mixed with metallic goodness spread throughout. As Phil himself said, he didn't want this music to be classified, and he damn well did a fairly good job at that. To make it easy, as I stated above… it's simply metal as fuck. Phil's voice is as good as it ever has been (since '92 anyway, when he no longer hit them Halford-like high notes) and he sounds pretty pissed.
I'd have to say personally, Bedroom Destroyer and Bedridden are my favorite tracks. But really, you gotta just listen to the barely 40 minutes album as a whole.
I always look forward to music from Phil, no matter the band/project. I think this is just the starting point to something that will get better and I hope to catch him live eventually. If you've seen any of the recent live videos from the tour for this, him and "The Illegals" sound incredible, including thePantera and SJR songs. All the more reason why I can't wait to see them live.

8/10
~ Marcus Miller