Udder Chaos is the latest cover band to spring out from Vermilion County. As their name suggests, they are bringing something a little different to the stage. Their specialty is "cow-punk"–taking country classics and adding a punk angle to them. Songs like "Rhinestone Cowboy" and "Friends in Low Places" receive the punk treatment, adding rapid drum beats and driving guitar chords. Cow punk not your ringing your cow bell? Udder Chaos offers more than just an image of Garth Brook with a safety pin through his nose. They cover a wide range of musicians and styles, from the Monkees and KISS, to the Violent Femmes and Alkaline Trio.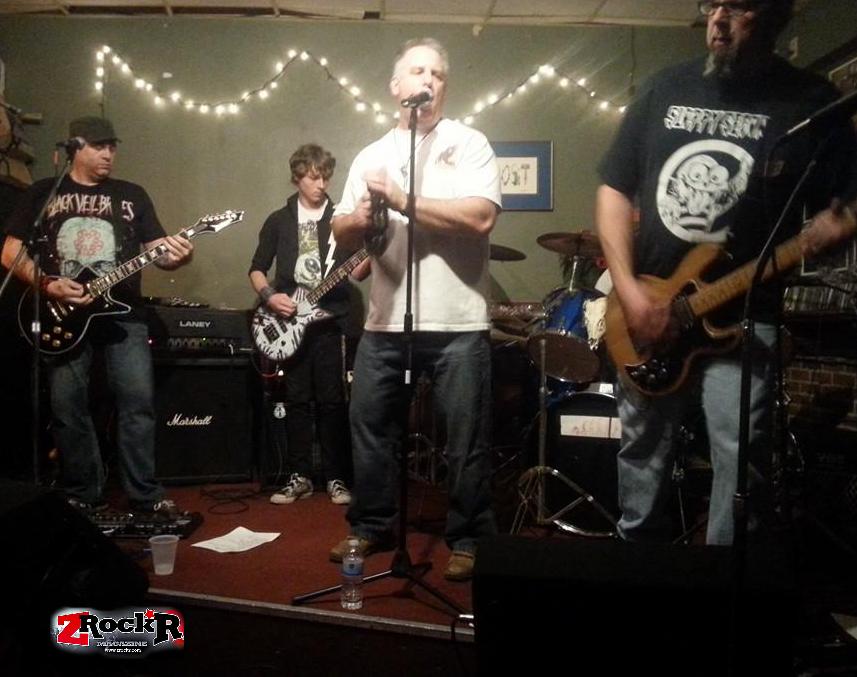 Udder Chaos is comprised of lead singer Perry Dabble, Tim Kirby on lead guitar, Chris Nargelenas on rhythm guitar, Dean Kirby on bass and Darren Stayton. The band began with Chris and Darren, veterans of bands such as the Deadneks and Tornado Alley, decided it was time to start jamming again. Darren introduced Chris and Perry and contacted his former Deadnek lead singer Tim, who recruited his son Dean. While Tim has many credentials to his name (and currently splits his time with Rockaway Beach) this is Dean's first band. Dean has been playing bass about two years and guitar for ten, having taken lessons from Star Castle guitarist Matt Stewart. Though there is a thirty year age difference between Dean the rest of the band, he says it doesn't matter and has a good time hanging out with his dad and friends.
Udder Chaos played their first show at the Iron Post in Urbana, IL and is currently available for bookings. Check out their Facebook page for more information! www.facebook.com/udderchaosmusic.