" Nothing lasts forever, not even cold November rain"  may be what is sung on stage at The Joint tonight, and it is actually hotter then hell out in June,  but it seems that it sums up the feeling for the band that is playing there for 3 more shows.   Word is,  Guns n' Roses, namely Axl in particular,  are calling it quits after the Vegas residency- at least that is what Radar Online is reporting! According to Radar Online a source close to the band told them "Band members have been told their calendars are free following Vegas, Axl is considering retiring and it's done. Band members and support staff were surprised when told the news and are actively looking for work."
Another source told the online entertainment gossip folks at Radar- "Axl has made enough money and wants to stop touring, he is considering retiring."
That being said,  we would encourage you to contact The Joint at the Hard Rock Hotel in Vegas right away!  The last of the shows are tonight, Friday and Saturday!  You can get your tickets by going here: http://www.hardrockhotel.com/las-vegas-concerts/the-joint
This weekend may be your last chance to catch Guns n' Roses live- for real- so don't miss it!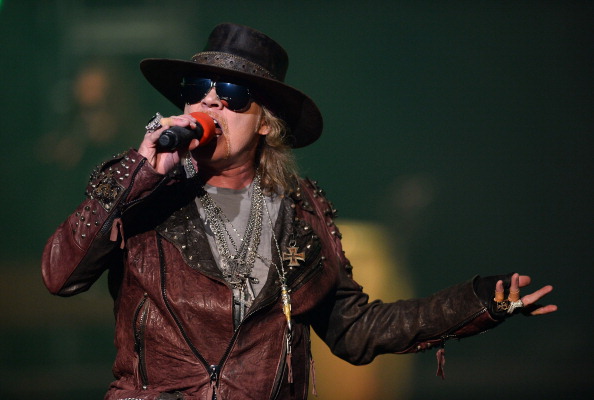 Guns n' Roses at The Joint-  Axl wants to retire? 
We've reached out to the publicist for confirmation but have not yet heard anything back-  We will keep ya posted when and if we do!
Photo Credit: Axl Rose courtesy Getty Images- all rights reserved.