Before the May 31st concert began, fellow ZRockR staffer Jon Mills and myself walked up to the doors of Vamp'd to meet up with the legendary drummer Mike Portnoy.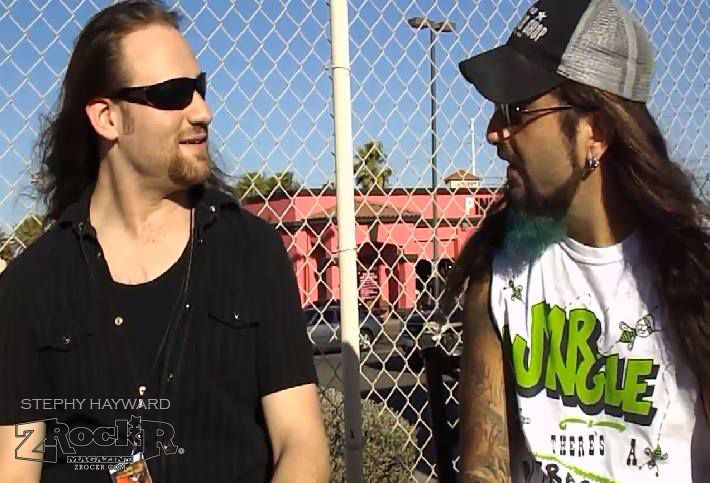 We took a deep breath, trying to mask our nerves yet still show our excitement, as we were directed to the tour bus to meet up with him. There he sat on the curb, the typical bottle of Fiji Water in one hand, as he greeted us warmly with the other.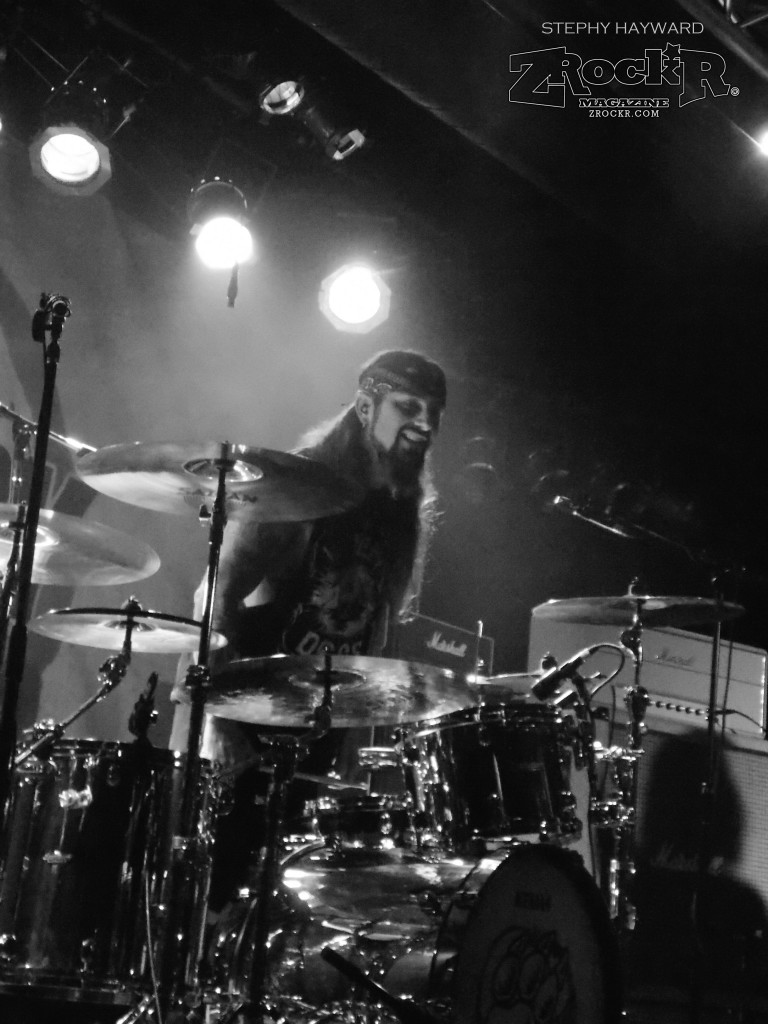 We asked him where he would like to do the interview. It was a hot, breezy Vegas day, and he joked that he needed to get some Vitamin D. After chairs were set up behind the venue and some laughs were exchanged, we began.
You can see the laughter ensue below:
After the initial shock due to the epicness that had just happened, we wandered out to grab a drink and cool off before the show itself.
The evening began just as it had before that October night in 2013. Local musicians Dinner Music for the Gods took the stage, blowing the entire crowd away with their melodic instrumental metal. The venue was not as packed as before. We could actually get close to the stage and breathe, which was a relief. Although it wasn't packed like a can of sardines, the crowd was still bustling.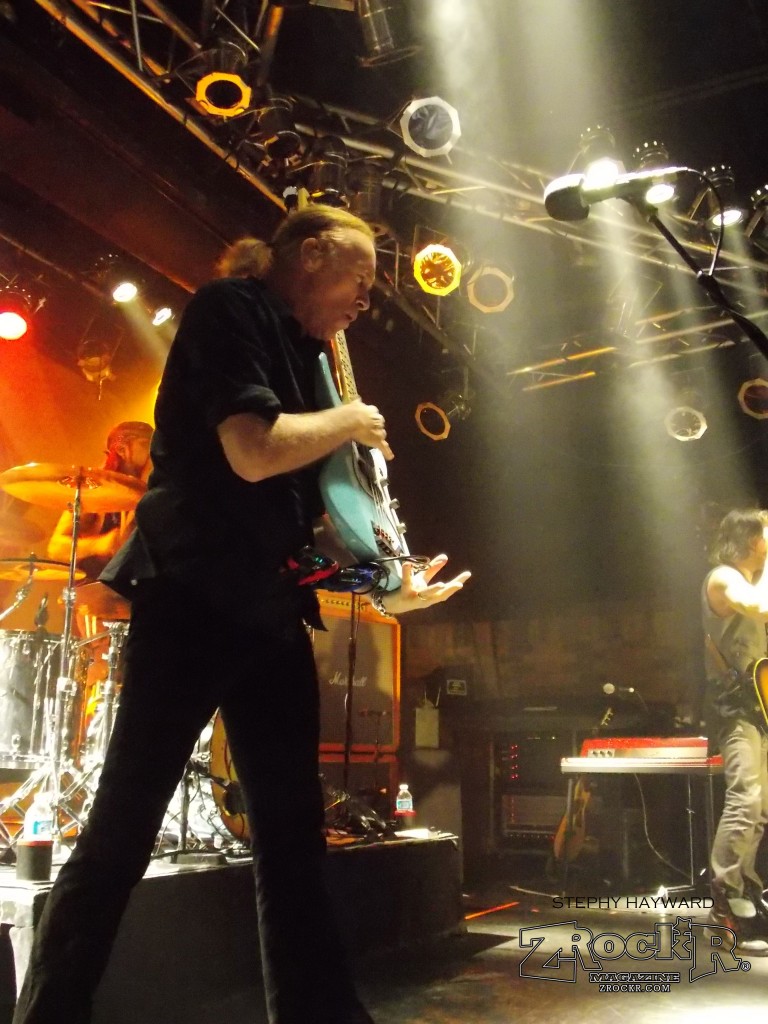 The legendary 3 (Mike Portnoy, Richie Kotzen, and Billy Sheehan) hit the stage greeted by the screams of the adoring crowd. They broke into their first song, the single off of their self titled album, "Elevate". I tried to follow each move with my camera as I stood directly in front of Billy Sheehan, who's bass bellowed like it was being played by God himself.
Kotzen moved around more on stage than he had at the previous show in October. To reference Jon Mills' article on the show in October, which you can read here, Kotzen's voice still emulated that of a blend of Myles Kennedy and Chris Cornell. His overall sound resonated through the audience, breaking your heart and enticing your soul all at one time.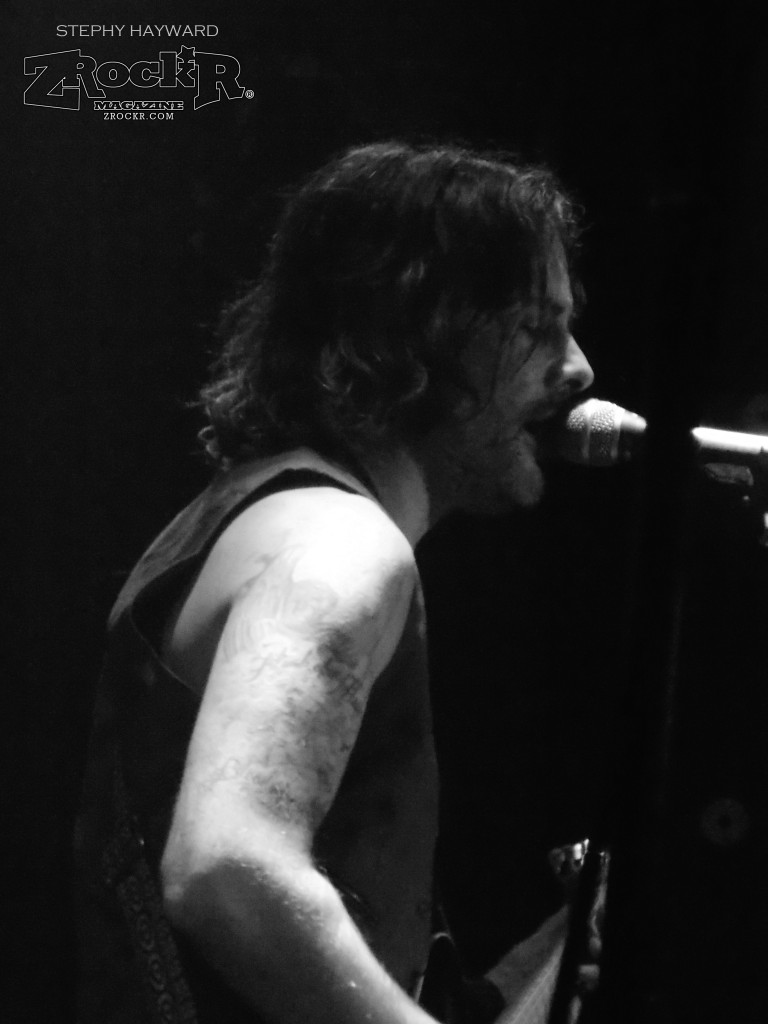 Portnoy was in great spirits, laughing the entire time, pointing his drumsticks to the crowd, and sometimes banging against the rod above him that held extra stage lights. The man on stage was the same man we had gotten to sit down and hang out with, a smile and laugh that you simply could not forget, not that you'd want to.
The Winery Dogs' title of the best band of 2013 held true, even through mid 2014. This is a band that if you have not seen live: you need to. From their stage presence to their history, this is a group of legends that have breathed true rock n' roll back into the genre.
For more information on when they are coming to a town near you, check out www.thewinerydogs.com
THE WINERY DOGS:  We can't wait to see them again!
All photos © 2014 Stephy Hayward/ ZRockR Magazine/ Run for Cover LLC