I've always liked Prince. I wouldn't call myself a huge fan, but I've always respected his work and appreciated his art and what he's contributed and his stature. Prince is most certainly an entertainment icon.
I've never put much thought into seeing tribute shows in general, let alone a Prince one. But when the suggestion for me to see this came up, I took it. I mean, the newly coined Westgate Hotel (previously LVH: Las Vegas Hotel) is literally around the corner from me.
I went to this adventure alone and did the photography myself; Which was a new outlet.
Everybody was finely dressed and the wine and champagne were flowing... among other various types of alcoholic beverages.
I will say that in a sense, this is a variety show. You get comedy. Dancing. Music. And a variety of performers with a little bit of choreography.
Pure Vegas Entertainment.
There's 2 guys that act as Prince, but clearly, there is 1 main man here, Mr. Jason Tenner, who does an excellent job portraying the sexy, seemingly delicate, rockstar that is Prince.
You'll get some of your big well-known hits: Little Red Corvette, 1999, When Doves Cry, etc... but you'll also get some deeper less well-known cuts but are nonetheless Prince staples and are just as entertaining.
My favorite part is that Purple Reign isn't afraid to take these classics and put their own twist on them and make it fresh and interesting, yet still keeping the integrity of the songs intact.
Even if you're not a huge fan of Prince, you can still enjoy the theatrics of this show and you'll get your money's worth for a memorable performance.
I would see it again, definitely.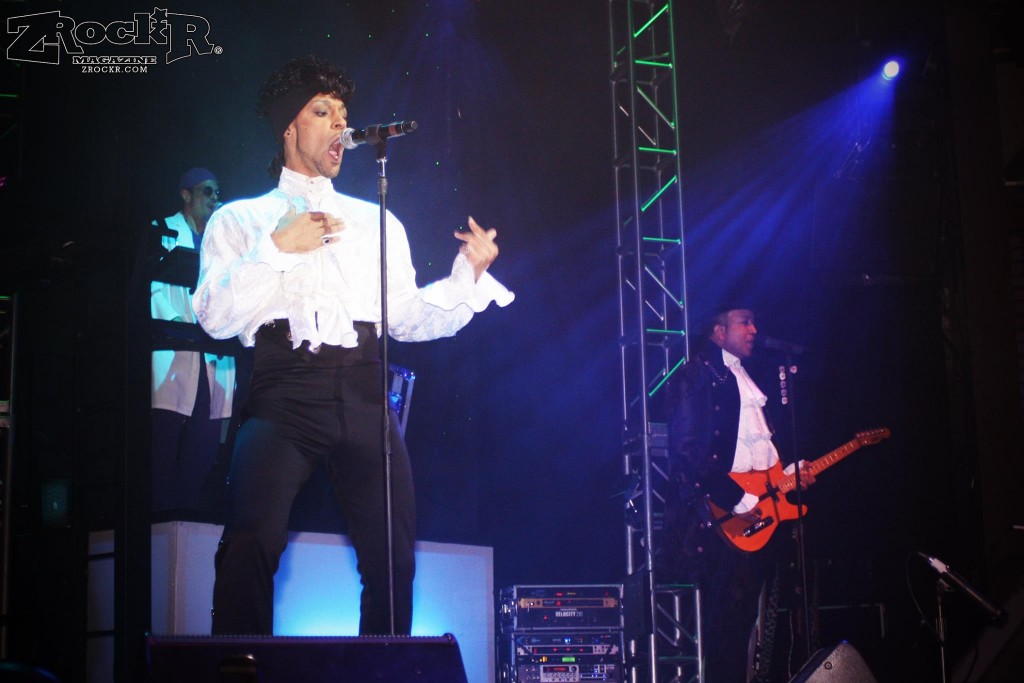 Immediately after the show is over, you can get your Meet and Greet on and take photos, buy merch, and get stuff signed, or ask questions. For this experience, I was lucky enough to turn around and see Robin Leach (from Lifestyles of the Rich and Famous) standing right behind me.
I let everybody do their meet and greet photo sessions before stepping in at the tail end to talk to Jason for a minute; Very nice guy and humble. The whole band are on cue with being exactly what they should be... Fans of one of the biggest and best known musicians in history and are in it because they love it.