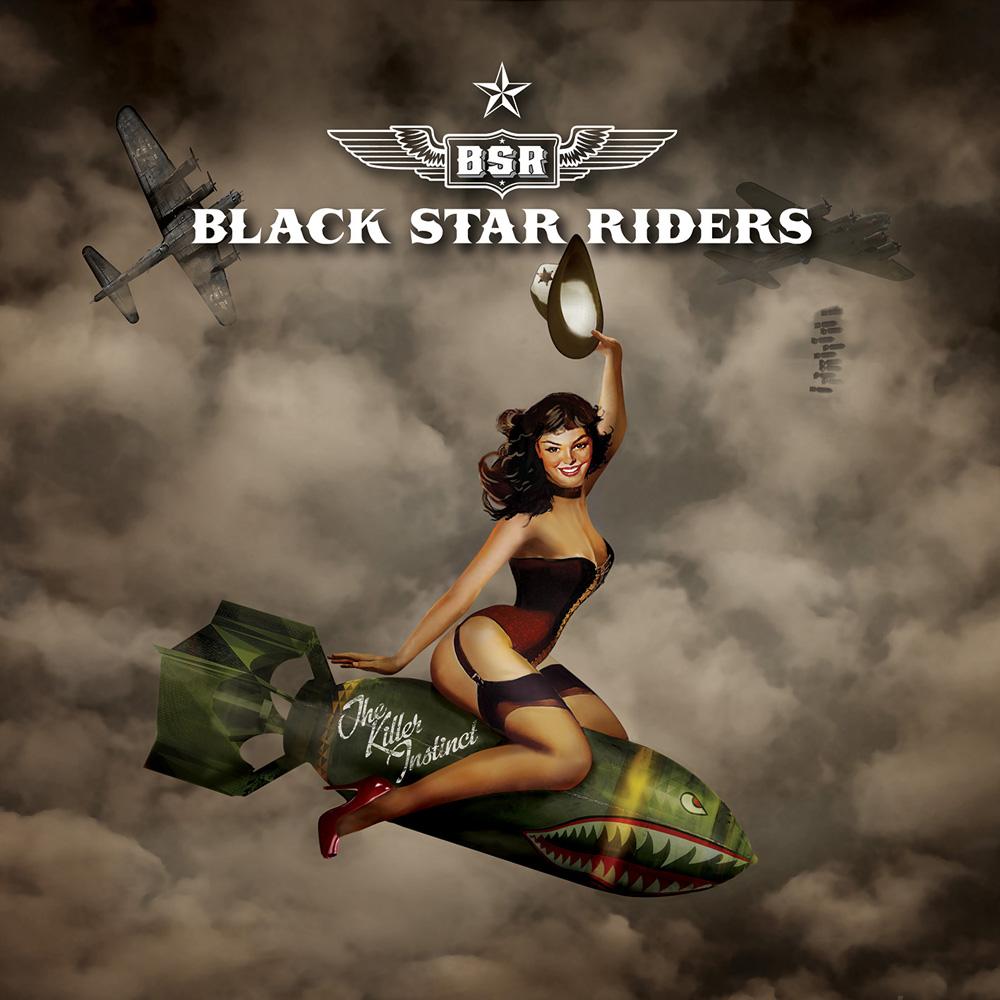 In 1986, the world lost one of its greatest rock frontmen – Thin Lizzy's Phil Lynott. For over a decade, Thin Lizzy had released some of the best songs the world had ever known, from pop anthems and hard rockers, to more folksy and traditional songs. An incarnation of Thin Lizzy continued on long after Lynott's passing, with widely varied lineups, but never recorded anything in the studio new despite clearly having the talent in their corner to do so.
Eventually these musicians came up with a solution that would allow them to record new music while at the same time letting the Thin Lizzy studio album legacy appropriately end with Phil Lynott – forming a new band for these purposes. Black Star Riders was born as a result of this, and released their debut album, All Hell Breaks Looks, in 2013. The album was a fantastic combination of modern rock and classic Thin Lizzy sounds, truly giving fans the best of both worlds. It was easily an album I put in my "best of 2013" without hesitation. Nearly two years later, we have the Killer Instinct, the follow-up record.
The lineup for Black Star Riders consists of Ricky Warwick on vocals and guitar, classic Thin Lizzy member Scott Gorham on guitar, Damon Johnson (Brother Cane) on guitar, Robbie Crane (Ratt, Vince Neil Band) on bass, and Jimmy DeGrasso (Megadeth, Alice Cooper) on drums. Crane is the newest member of the group, having replaced previous bassist Marco Mendoza.
After much anticipation, the band has finally released their second album, the Killer Instinct. Fans of the first record have been curious to see what this group of talented musicians has to offer on the second go around. How does it stack up to its predecessor, and is this an album that is worth picking up?
Opinions are naturally going to vary as to whether or not this record tops All Hell Breaks Loose. But it does not matter, because any way you shake it, the Killer Instinct kicks ass. It could be well on its way to being one of the finest rock albums of the year. Having heard advance airings of some of the songs, both on the Internet and on radio shows, it was clear we would be in for an epic release, and this quintet of world class rockers has certainly not failed to deliver an album that satisfies. Much like the debut, the group combines the classic Thin Lizzy hard rock sound with more modern rock elements and production, and the end results are absolutely fantastic. Vocalist Ricky Warwick definitely conjures up images of a young Phil Lynott with his singing, but at the same time is clearly doing his own thing as well, which helps to keep the album all the more interesting. The guitar work is equally impressive; the fact that classic Lizzy guitarist Scott Gorham is on board only sweetens the deal.
These songs are the perfect fusion of classic and modern hard rock sounds, something that so many other bands have failed to deliver. After hearing aging classic hard rock and metal artists making pathetic attempts to modernize and stay relevant, it is always a relief when something like this sophomore effort from Black Star Riders comes along. The majority of the songs are fairly straightforward rockers, but the group manages to keep things diverse and interesting throughout it all; the album never feels redundant or repetitive. Even when the band slows things down a bit and breaks out the acoustic guitars, they still maintain the interest of the listener.
This rock and roll fan is pleased to report that the sophomore effort from Black Star Riders is another satisfying package that fuses the best of classic Thin Lizzy-style hard rock with more modern rock elements and production, giving audiences the best of both worlds and then some. Here is hoping that this Thin Lizzy spin-off project is going to be around for years to come, continuing to give audiences more of what they do best. Very highly recommend release, and one that will likely be finding itself on many "Best of 2015" lists, including my own!