Following a well-received first season, Marvel's Daredevil, the first of its Netflix TV series, has returned for a second. This series, along with the recently released Jessica Jones, and the forthcoming Luke Cage and Iron Fist, are going to culminate in an eventual Defenders mini-series.
Marvel's Netflix TV series are a part of the wider Marvel Cinematic Universe, which has spanned nearly a dozen films and remains ongoing. However, it is unlikely that there will be any direct crossovers between these shows and the movies; the films stick with PG-13 ratings while the Netflix shows are TV-MA, gritty and grounded more in reality than the cinematic presentations.
Daredevil's second season picks up where the first left off. The villainous crime lord Wilson Fisk has been incarcerated for his previous crimes, and Matt Murdock continues his law career alongside Foggy Nelson and Karen Page, while still moonlighting as the masked vigilante Daredevil against criminals in Hell's Kitchen. When a number of criminal factions step up to claim the ground left behind by Fisk's absence, Murdock continues doing what he can to turn things around, but he is not alone. A mysterious man referred to only as "The Punisher" is waging a one-man war against gangsters and corrupt cops, killing anyone who stands in his way, much to Murdock's dismay. As if things were not already hard enough with Murdock juggling life as Daredevil by night and a lawyer by day, a mysterious old flame reenters his life, with her own goals, further tearing Murdock away from his day job and other responsibilities. And behind it all could be an even deadlier villain with an unexpected scheme.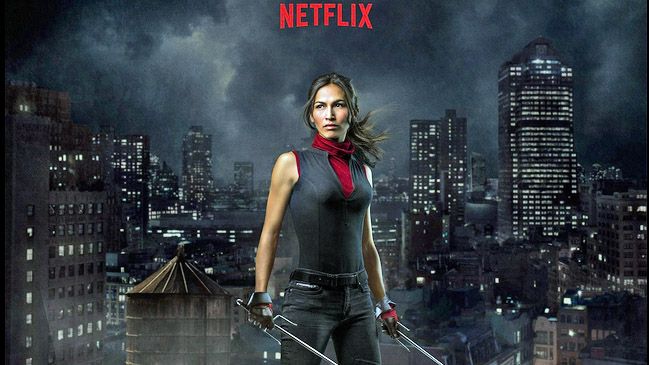 In many ways, the first season of Daredevil proved itself to be the TV show that Marvel so desperately needed, and the second season expands on that, possibly surpassing the first. The plot thickens here and there is more drama and action alike on display throughout its 13 episode duration. Streamlined yet well developed and gripping from start to finish, this is another triumph for Marvel.
Many have argued that this season lacks the impact of the first due to the lack of presence of Vincent D'Onofrio as the Kingpin (at first at least). On the contrary, this season scores points for taking a radically different approach in many respects. In this season, the initial major menace comes not from a villainous crime lord, but someone on the other end of the spectrum altogether; a deadly vigilante who is in many ways the antithesis of Matt Murdock. This creates an interesting foil to Daredevil, and makes for some excellent development and interaction on all sides.
One of the ways in which the second season is more entertaining than the first is that the characters are already established and in place, aside from the few new ones that we come to learn more about over the course of the season. In particular, the strained relationship between Murdock and his law partners when his old flame leads him away from his "day duties" stands out as a major highlights. There are consequences for people on both sides here, and the characters and said relationships remain fleshed out and appealing throughout, including a few plot twists even this fan did not see coming.
One strength this season has over the first, as well as over the Jessica Jones series, is that it is more streamlined and simplified, without a good deal of subplots. We have one main plot to start that is more or less seen from different points of view. Even when other plots show themselves later in the season, for the most part it never becomes too terribly convoluted or diverted. That said, there are a few too many unexpected developments and elements of over-plotting later on in the season, and some of these elements end up collapsing on themselves (seriously, how many times do we have to see Daredevil fighting gangs of ninjas?) The good outweighs the bad, but some trimming and further editing in the latter few episodes would have helped. It would have also been nice to have some more obvious and easy ways of telling flashbacks apart from "the present;" this becomes a very noticeable problem in at least one episode.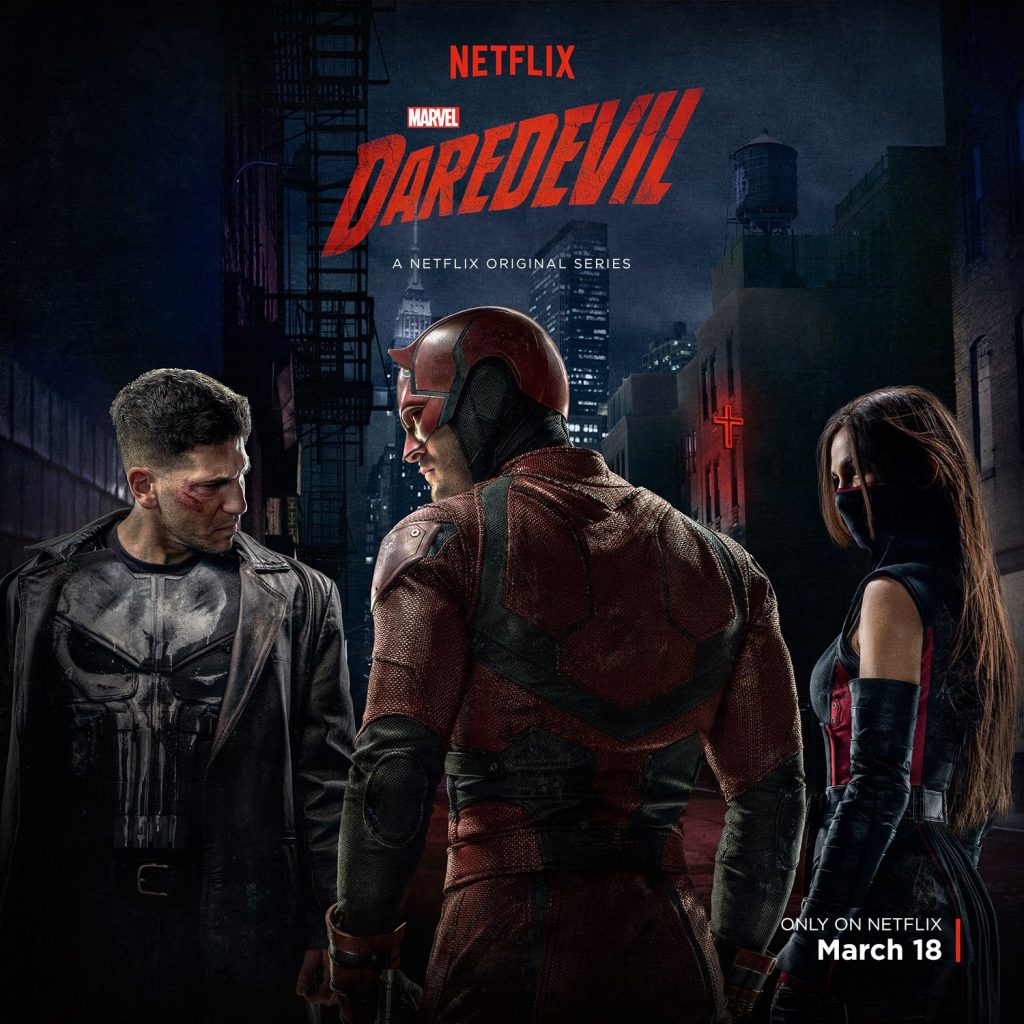 Another strength Daredevil retains from its first season is making good use of its TV-MA rating, without milking the rating for all that one can do with it, or slathering the audience with gratuitous sex and violence just for the sake of doing so. There is just the right amount of violence, and when a sex scene appears, it is handled tastefully and not in an explicit and shocking manner. Jessica Jones was infamous for throwing every edgy element imaginable at the audience (graphic and explicit sex scenes, lesbian love triangles, and so forth) and in this fan's mind actually lost a good deal of its depth as a result. Fortunately, Daredevil remains the superior series in its second season for these very reasons.
The ending to the show's second season does not disappoint, and definitely sets the scene for what could be coming our way in a third. There is a little bit too much in the final third of the season and a few too many plot twists here and there, but there is more than enough good about Daredevil's second season that this fan can give it a solid recommendation!
DISCLAIMER: All images in this review are the property of their respective copyright holders. For promotional use only. All rights reserved.