It has now been a year since Nintendo Quest got a home video release (the movie itself was shot over three years ago), and in that time, the documentary has become something of an instant classic in the gaming community. Directed by Rob McCallum and starting Jay Bartlett, as well as a who's who of folks in the gaming industry, it is clear that classic, retro gaming is as popular as it has ever been, as is the collection of these classic games in their original form, many of which have skyrocketed in value. And while I did have some criticisms in my original review for the film, I will not deny my position as a fan of the movie at large.
Jay and Rob followed up the film with the Power Tour, featuring them traveling across the country to premiere the film in a number of cities, and continuing to add to their respective video game collections. This nine episode series proved to be quite the entertaining follow up, with more input from fans and gaming industry legends alike. The entire Nintendo Quest experience is something of a revelation for those who grew up with these games and are now rediscovering them all these years later.
Rob McCallum, who directed Nintendo Quest, as well as the personal documentary Missing Mom, now resides here in the Vegas Valley. I had the opportunity to catch up with McCallum for the first year anniversary of the film's home video release, and was able to ask him a few questions regarding the process of making the movie, its follow up, and many of his current projects that are in the works.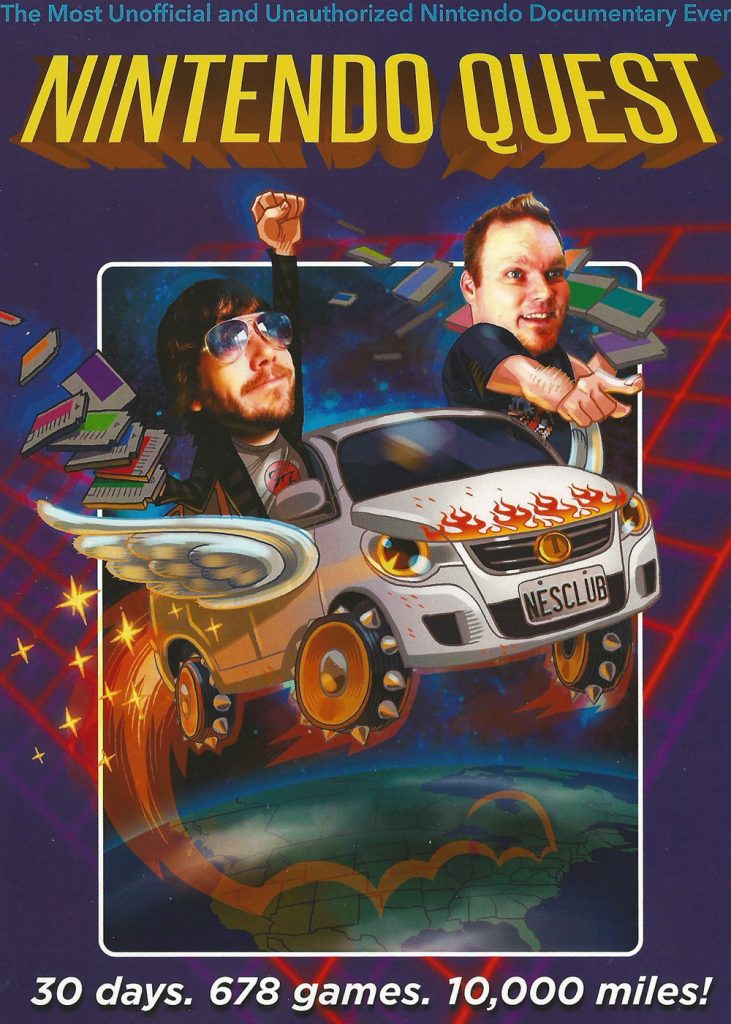 Taylor Carlson: First of all, thank you for taking time out of your hectic schedule to answer these questions. It looks like you have a lot in the works for the coming years. Can you tell us about your current pending projects, and if possible, when you anticipate their release?
Rob McCallum: Well, that's a great question with no definite answers! Right now, I'm making a docs-series on video game cover illustrators and artists, a documentary chronicling the history of He-Man and the Masters of the Universe, and rock bio pic on Canadian heavy metal act, Kittie, which I believe will be the first to come out. We're in the process of sorting out distribution options so, it's close and I'm really excited for that one too. There are a few other things in the works, but it's too early to really mention anything with any great detail. The good news is, if you check out RobMcCallumFilms.com or my similarly named FB page, you'll get all our info.
TC: The good majority of people out there likely became aware of your work due to the runaway success of Nintendo Quest, which continues to be revered amongst those in the gaming community. What did your filmmaking history look like prior to Nintendo Quest? How many movies had you made before this, and what kinds of movies were they? Were said movies commercially successful to any degree?
RM: Nintendo Quest was definitely a break out film for me, in some ways. Prior to that I had made, what I call the greatest Canadian B-Movie ever, Unearthly. It's a sci-fi adventure in the vein of Indiana Jones and Jurassic Park that required a budget of $400 million but we made it for a few thousand (https://vimeo.com/ondemand/unearthly). It's a lot of fun, but more of a way to discover what was possible in a long format. Without Unearthly, Nintendo Quest wouldn't have happened for a lot of reasons. Other than that feature, there were short films that won awards at festivals and some documentary projects that I was brought on as an editor, or other documentaries that I launched on my own. So before Nintendo Quest, lots of odds in ends, in many genres, in many roles.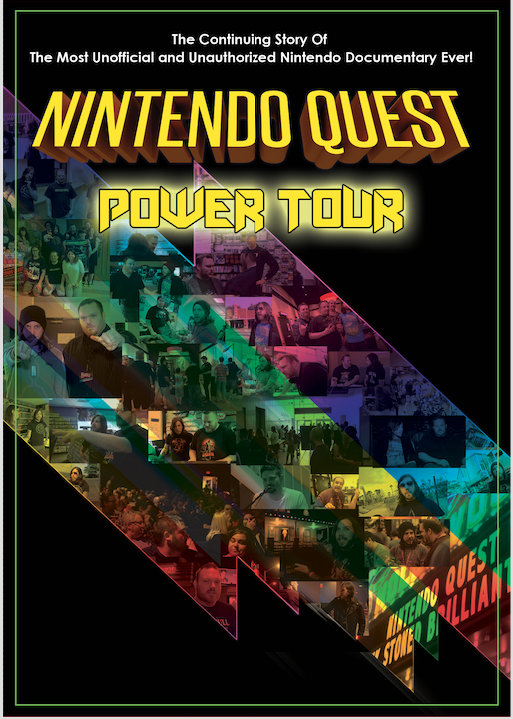 TC: One of the most impressive things about Nintendo Quest was the sheer amount of gaming world talent that you managed to assemble for the film, including (but certainly not limited to) Twin Galaxies founder Walter Day, game music composer Tommy Tallarico, and professional gamer Billy Mitchell. Was there anyone in the gaming world you wanted to have in the film that you were unable to get?
RM: There were millions of people we would've liked to include! And there were people that we did film with, that we want to show more of but couldn't due to our run times. The thing with any documentary is you can film forever because there will always be one or two more people that you need to have, but you just have to stop at a certain point, because of time, or budget, and finish the film. That's why I love all these retro gaming docs, for example, that are out there. Sure, some have the same folks in them, but most of them have a different cast of characters. There are other He-Man docs in the works aside from mine and those will be cool to see because I know they will include folks that we didn't get and vice versa. I never see this as competition with other filmmakers, it only makes the culture more rich. I guess if you pressed me to name someone specific that I would've loved to have it would be Reggie Fils-Aime or Shigeru Miyamoto. Some sort of Nintendo rep would've added a touch more legitimacy to our unofficial and unauthorized Nintendo Documentary.
TC: How impressed are you with the finished film? If you had to make it over again, is there anything that you would have done differently? Is there anything you had to delete from the final cut of the movie that you regretted having to do?
RM: I don't think that I would change much from the finished film, except that I would proceed with it as a series because the market nowadays is geared towards more content. It's actually something I considered while in post-production and even asked folks. I think we got a 50-50 response in terms of people wanting it as a series versus a standalone documentary. Interestingly enough, it's something that we were just asked about by a distributor not long ago – could we recut it as a six or eight episode series? We're waiting to see how serious they are, because anything's possible right? For those that have our 3-disc Blu ray (NintendoQuest.com) you know how much extra footage there is, I'd love for that to get some more primary use than just be relegated to bonus content. But you learn as you, it's why Box Art (BoxArtDoc.com) is a series and not a standalone documentary.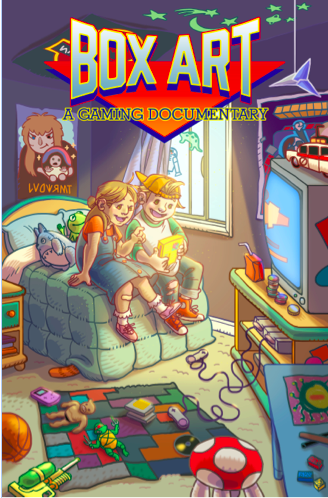 TC: The film obviously focuses on Jay's attempts to compete the entire officially released NES library. Do you have a game collection of your own, and if so, what are the most valuable things in it? What is the thing you would most like to add to it?
RM: Oh man, what a good question. I do have a game collection but no where near the size of Jay's. I've got stuff like really minty CIB copies Ducktales 2 and Rescue Rangers 2, Bubble Bobble Part 2, all for NES, and a lot of the Working Designs games for Saturn. If there was anything I could add it would be the gold Ducktales cart and goodies that Capcom made for press when they re-released Ducktales in HD on PS3, Wii U and 360.
TC: When you first began making Nintendo Quest, did you have any idea how big a thing it would become in the gaming community and beyond? Are there any unexpected fans or demographics of fans you gained that you never would have anticipated?
RM: Well, I'm actually not really sure how big it is, to be honest. I know it's rolling out in more and more countries as different distributors take it on. It comes out on DVD in Germany later this month, so that's exciting. More than anything, it's nice to hear from gamers and non-gamers and that they relate to the tale that the film tells. It has a very human center and that's important. A lot of folks equally sling some mud because we don't focus a lot on prices or Jay's budget, but doing so would only detract from that human core that's made it so successful. Who knows? If we re-cut it into a TV series, there may be more pricing and there may still be enough "human quotient" to balance everything.
TC: It seems like gaming documentaries are quickly becoming quite the popular thing! Other than ones you made yourself, what is your favorite documentary on video gaming, and why?
RM: There are a lot I like for different reasons. The King of Kong is for sure on the list, as is Ecstasy of Order. Indie Game: The Movie as well, and recently, Man vs. Snake was a fun watch. I'm really looking forward to Joe Granato's The New 8-Bit Heroes though. If it delivers what I think it can, it could easily be the number one gaming doc in my opinion.
TC: The world of video gaming has changed drastically in the past three decades, with changes that include digital downloads, a heavy emphasis on online multiplayer games, and titles that are more complex, and always changing and evolving with updates and downloadable content. What is your opinion on the state of modern gaming, and do you prefer the old days of the NES and other classic consoles, or the way that things are now?
RM: I think modern gaming is trying really hard to appeal to a lot of people and the games we get never seem to satisfy because they're too watered down. Nothing seems really catered to a hard core audience, save maybe JRPGs. I find a lot of games hold your hand through things and gently take you from beginning to end. That's not always a bad thing, though. I really like the "choose your own adventure" style of branching narratives that Telltale Games have released. I'm also enjoying the reboot of the X-COM franchise, and for the first time in over a decade, I'm playing EA's annual NHL entry. More than anything, when you look at retro games, and you look at mobile gaming, there isn't much difference. It's fun, simple, easy to grasp games that are highly addictive and still have a high degree of difficulty. Heck, a great degree of mobile games even use the pixel aesthetic. I don't prefer one or the other. I like new games, and that doesn't take away from what's already there. I still get excited about new releases just like a lot of people.
TC: If you could not be a filmmaker and had to pursue another career path, what would you most like to do?
RM: That's incredibly hard because being a filmmaker allows me to use so many different skill sets that if I said any other career, that career would likely have some overlap with the world of film. I guess "toy designer" would be my answer, but that's probably skewed by my work on the He-Man documentary. See? It all ties in. One of the reasons I make films, especially documentaries, is so I can explore other areas of interest without having to forge a career in said area! There, you managed to get my dark secret out of me!
TC: I have no doubt that the people who watch Nintendo Quest and your other films are influenced and moved by what they see, in one way or another. What advice would you have to people that want to make their own films, and/or start their own video game collections?
RM: If you want to make films, a TV show, a podcast, a radio network, just go do it. It's never going to be perfect, you will always be hard up for cash, time, collaborators but each piece you create will get better in some way. Heck, there's a chance you could make something today, feel uneasy about it, then find yourself returning to it a decade later. That's what happened with Nintendo Quest to a degree. If it can work for me, it can work for anyone. Similarly, with a game collection, just start collecting and talking to people that already collect. There's a lot to learn and folks discover lots of new information about old games all the time. Collecting is as much about the research into the collection as it is actually finding the pieces and buying them.
Nintendo Quest and the Power Tour are available on DVD and Blu-ray Disc; both can be found for purchase at the Nintendo Quest website link above.