Maps to the Hollywood Scars is a new project combining the talents of Quiet Riot guitarist Alex Grossi, and former American Idol finalist James Durbin. Volume One is the debut EP from the twosome.
Wow. Two musical minds from two different worlds. As soon as I learned about this project, I knew I would have no idea what to expect. You have a guitarist from a legendary raunchy, sleazy band, and a vocalist who rose to popularity on one of television's most famous talent showcases. That said, this fan is open-minded and will listen to anything at least once.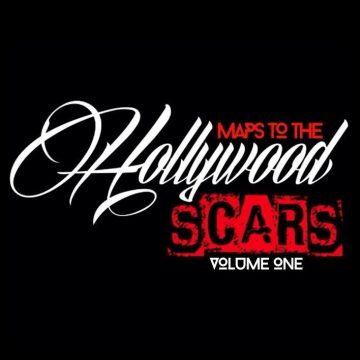 Despite not knowing what to expect from this release, and even having some serious initial doubts and skepticism, I can honestly say that the end result is pretty damn satisfying. It is definitely not the overly produced pop someone would expect from an American Idol contestant, nor is it something along the lines of what one would expect from a Quiet Riot member. Instead, we get something that is sort of a happy medium, in the best of ways. Grossi serves up some great riffs, and Durbin's vocals help the recordings to stand out all the more. It is not a release that will alienate fans of Grossi's other projects, which is a major plus, and it won this fan over despite earlier reservations. There are more straightforward rock tracks, and more melodic cuts that borderline on the ballad side of things. This is radio friendly rock/pop, but it is in no way the overproduced junk that has polluted the airwaves for years.
Maps to the Hollywood Scars have given us a release well worth listening to in the form of their debut EP. You likely do not know what to expect coming in here, just as it was for me. But give it a chance, and you may be pleasantly surprised with the results. Strongly recommended!
http://itunes.apple.com/album/id12044