Frank DiMino was the frontman of Angel in the 1970s, a band that should have been huge, and was arguably ahead of their time. Alas, it was not to be.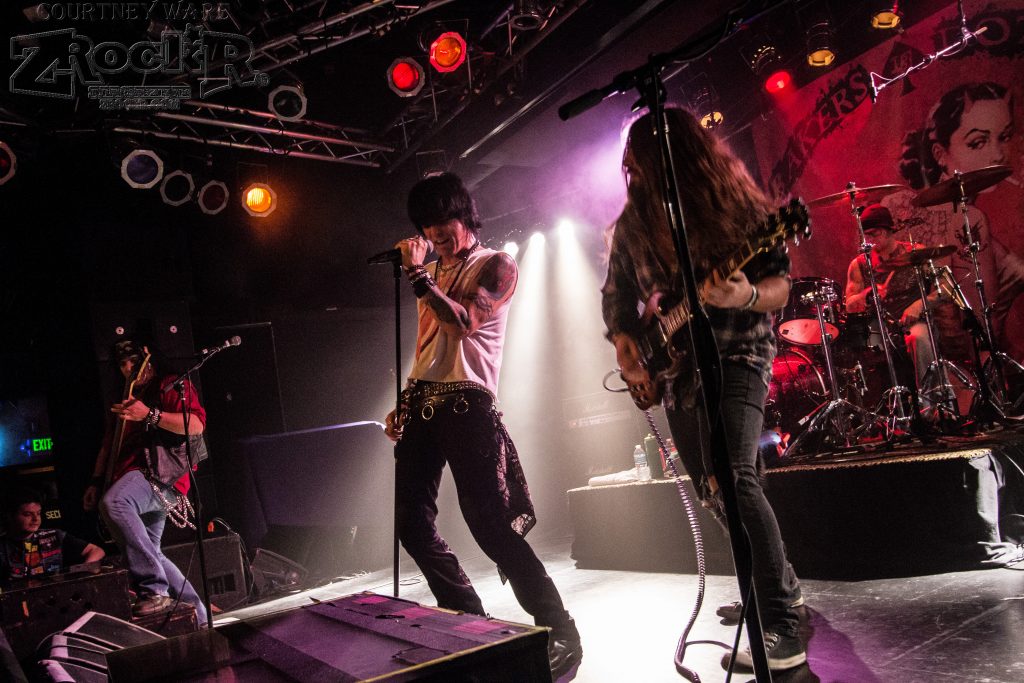 Despite some modest commercial success, the group never achieved the same heights as fellow Casablanca Records bandmates KISS. The group ultimately disbanded circa 1980 following the release of a live record that did not break the band into the mainstream as the label and band members themselves have anticipated.
Despite this, many of the members of Angel went on to other projects and paths. DiMino remained consistently working in the shadows, and in 2015, wowed audiences with his comeback solo record, Old Habits Die Hard, featuring a myriad of special guest songwriters and performers. As DiMino has been a Las Vegas resident for many years now, I have seen him perform in numerous local venues with a number of bands; the man is older but still has an undeniable stage presence and vocal style. But at long last, this was an opportunity to hear DiMino do a SOLO show, performing classic Angel songs, and tracks from the solo record.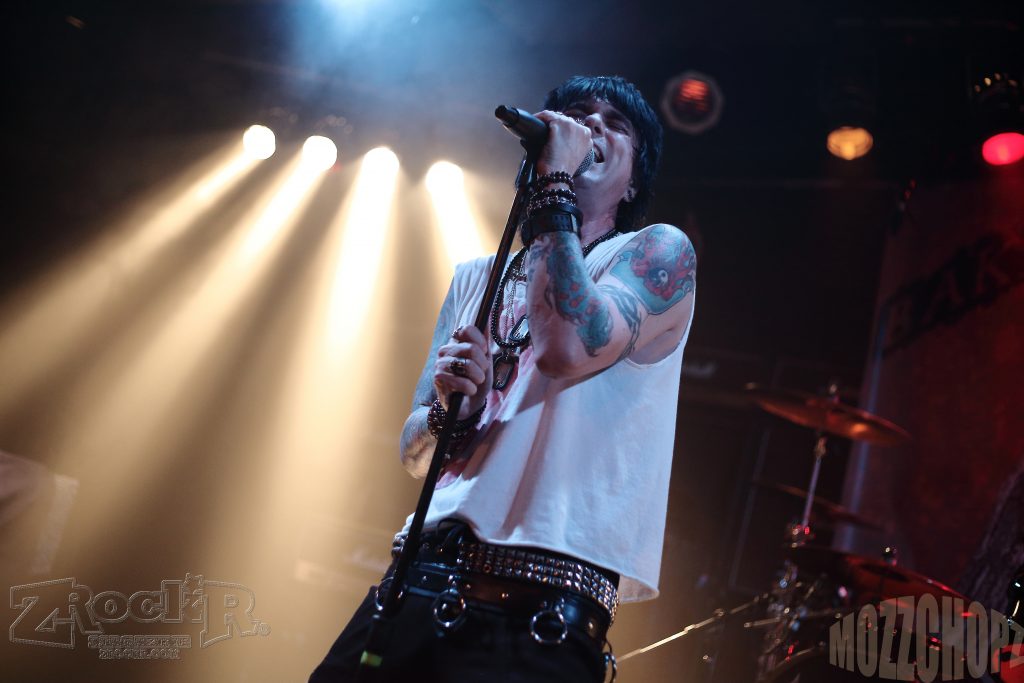 Opening up the show was Baker's Dozen, a new group featuring the talents of Tommy Elliott, Zach Rubel, Ryan Gillan and David Karr. Anyone who has followed the Vegas music scene closely over the past several years has surely seen all of these artists in different bands; it is great to see the quartet united on a single stage! The group's raw style definitely won this audience over; the band had no qualms admitting what bands influenced them on certain songs, from Thin Lizzy to Hanoi Rocks! If you have seen any of the other bands these guys have played in, you know what they are capable of musically. This was a great beginning to a fantastic night of rock and roll, and I look forward to seeing the original material these rockers have for us in the near future!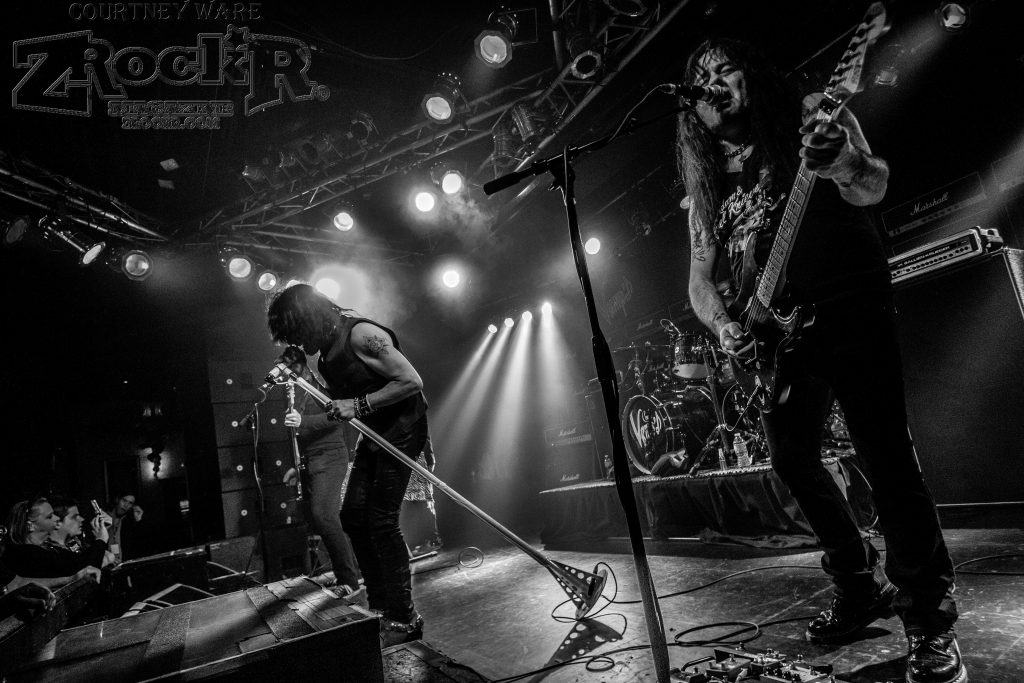 And then comes Frank DiMino. Having discovered the underrated and obscure music of Angel in recent years, I have become enthralled with listening to and revisiting their releases, not to mention seeing their iconic frontman on the Vegas scene on a regular basis. This coupled with his fantastic solo album from 2015 (which won Album of the Year from me that year) has excited this rock and roll fan all the more. One of the true travesties of the Vegas music scene is seeing DiMino condemned to bands where he mostly only gets to perform covers of songs we have already heard countless times from numerous other bands; he certainly is not the only victim of this, though. To be able to hear DiMino do a true SOLO show, with his classic Angel songs and tunes from the solo album, was a dream come true. The packed house for the evening even included Eddie Trunk in the audience!
For the occasion, DiMino had a band that included such faces as Odin/Armored Saint guitarist Jeff Duncan, and Raiding the Rock Vault and Lita Ford keyboardist Michael T. Ross (himself a former member of Angel on their 1999 In the Beginning "reunion" album). No one in attendance can deny the presence of a powerful backing band; getting to hear Angel songs with a quality keyboard player was a plus as well. A special guest for the evening near the end of the show was Stryper guitarist Oz Fox, who regularly collaborates with DiMino.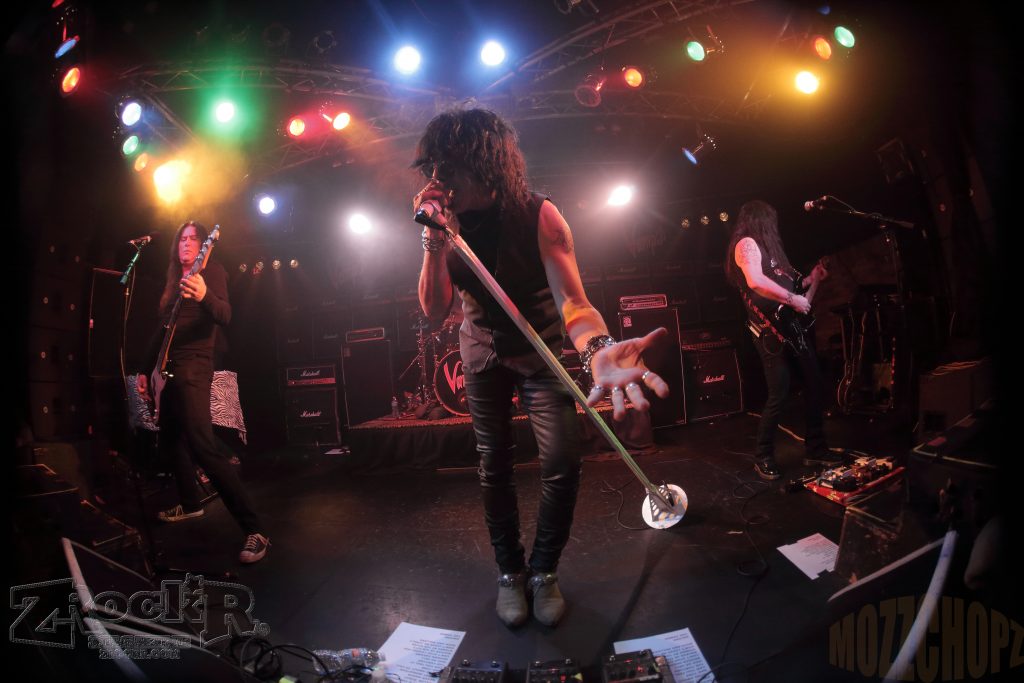 The chemistry of the musicians on stage and their appreciation of the source material was a major plus here; right from the get go you could tell that this was a tight band, and one that worked well together. DiMino's distinctive vocal style (complete with his original Angel mic stand!) combined with the band's powerful renditions of the songs came together perfectly. Hearing classic Angel cuts like "Can You Feel It," "Bad Time," "Tower," "Rock and Rollers," and "Don't Leave Me Lonely" was an excellent experience. We also got a number of excellent tracks from the Old Habits Die Hard album. This was a great setlist combining old and new, and none of the generic cover songs Frank is generally required to perform in other groups. My minor criticisms with the setlist were the omissions of "20th Century Foxes," "The Winter Song," and "Tears Will Fall" (the former two are Angel songs, the latter being from the new solo album).
This is a night where everything came together nicely. Frank DiMino performing HIS songs (and not generic covers) with a fantastic band that knew and understood the material, an enthusiastic audience, and a powerful opening band in the form of Baker's Dozen. Angel fans who have the opportunity to see Frank DiMino live and in his element should not pass it by.
PHOTO CREDIT: All photos for ZRockR Magazine by Courtney Ware & Vincent Young-Mozzchopz – ©ZRockR Entertainment, LLC – ALL RIGHTS RESERVED