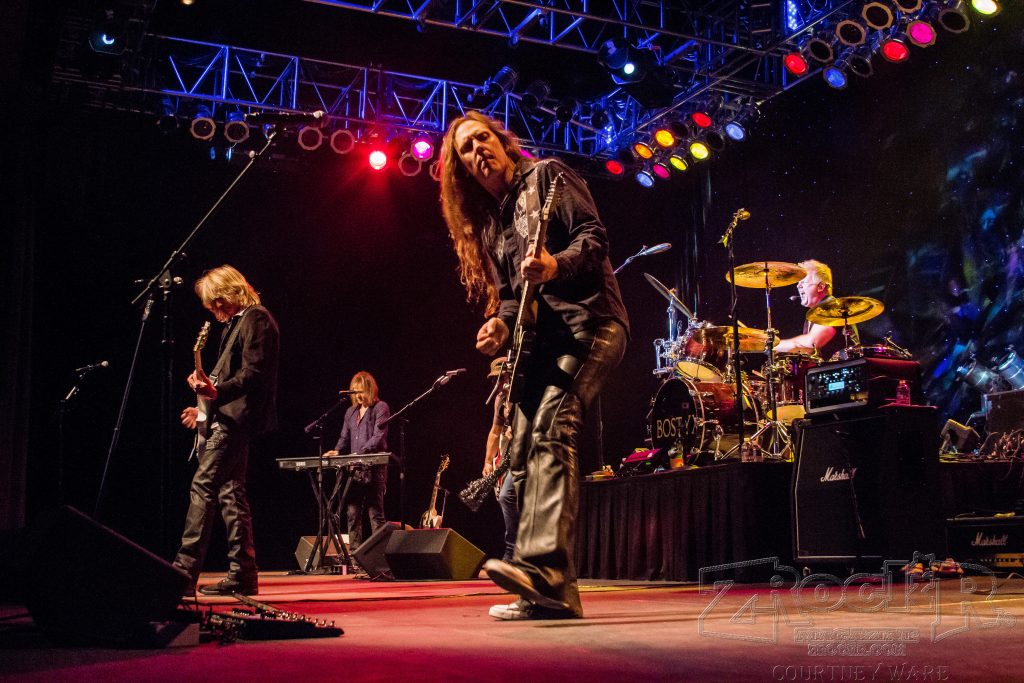 When it comes to classic rock, the songs of Styx and Boston are legendary. Many of the era's most famous anthems came from these two groups. In fact, incarnations of both bands still tour to this day, despite decreasing numbers of original members and constantly changing musical trends.
Bostyx is a group featuring former Boston member David Victor, which performs both Boston and Styx songs. As a big time classic rock fan myself, getting to see a single band perform tracks by both bands was a definitely point of excitement. If you are at all a fan of rock and roll, chances are you know plenty of songs from both bands.
This event took place at the Club inside the Cannery, which had its retractable wall opened to allow for more seating outside; this makes the Cannery's Club one of the most unique venues in Vegas, although I had only attended a concert there once prior to this night. It was a packed house, with many people having gotten free admission from a car show earlier in the day; a few cars were on display in the outer area of the venue as well.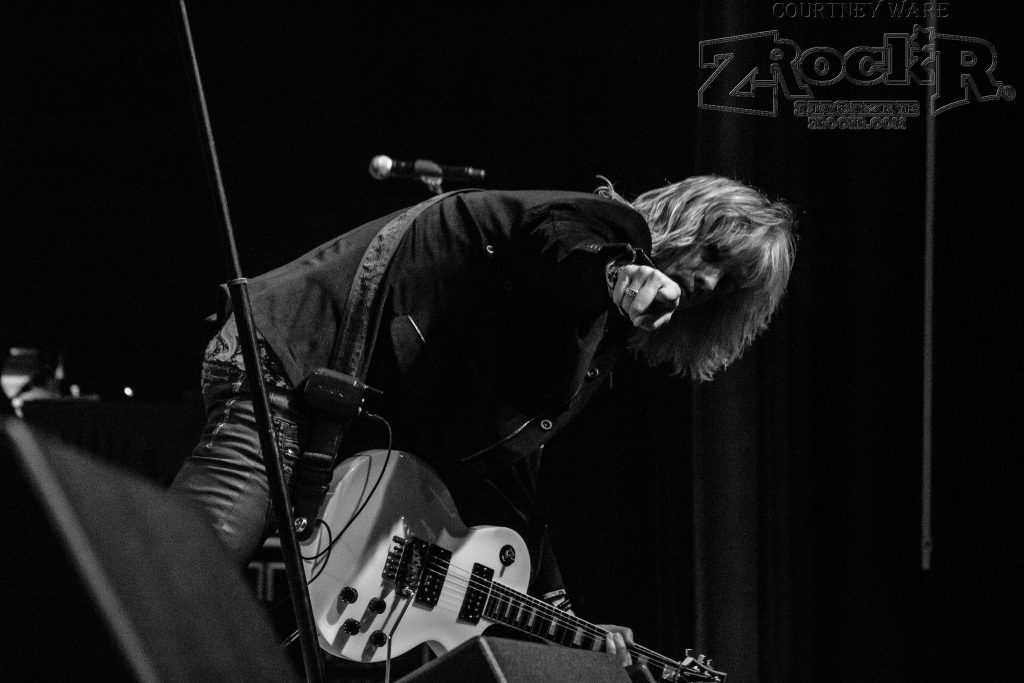 But anyway, if you are reading this review, you are not reading it to know about the Cannery or the automotive crowd in the venue. You want to know if Bostyx rocks.
They most certainly do.
I love seeing bands cover the classic rock hits I grew up with on the radio, but one thing I have noticed is that bands covering Styx songs is very rare, no doubt due to the wild and complex keyboard skills of Dennis DeYoung. As such, whenever someone covers Styx songs, it is usually lacking due to no keyboardist being present. Bostyx certainly has a keyboardist, and DeYoung's parts are done justice in this regard. It takes proficient musicians to perform Styx songs well, and these guys were more than up for the challenge, serving up killer renditions of hits like "Lady," "Too Much Time on My Hands," "The Grand Illusion," and "Fooling Yourself." It is nice to finally hear a band that not only performs these songs live, but also does a good job of it.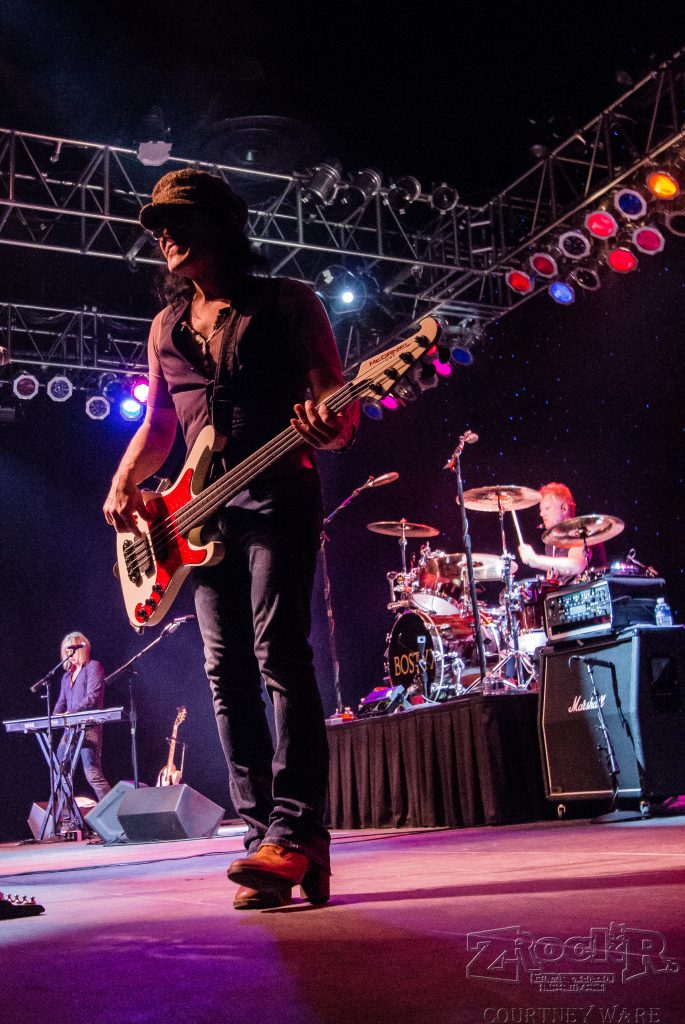 Boston has considerably fewer albums than Styx; in a career spanning nearly half a century, the group has only ever recorded six studio albums of original material, and has never released a live album. The songs of Boston are similarly hard to do justice to, due to the heavy "in-the-studio" makeup of the songs utilized by Tom Scholz. It can be difficult to do the tracks justice on a live stage, but once more, I was thoroughly impressed by the group's efforts, capturing the essence of classic hits like "More Than a Feeling," "Peace of Mind," "Don't Look Back," and Amanda."
The chemistry of the band is surprisingly good, and all of these men are experienced and talented musicians. Although David Victor's name appears in all the promos, the surprise standout of the band is the drummer, who also performs vocals; no easy task! The group stated that they had fill-in players and one man was on his way to a hospital in an ambulance, but I doubt anyone in this audience could tell anyone was missing (until the people on stage said otherwise, anyway). It was a strong performance all around.
Boston and Styx fans will definitely want to give Bostyx a listen, doing justice to hits from both bands. No classic rock enthusiast should pass up a chance to hear these tunes done up right in a live setting.
PHOTO CREDIT: All photos by Courtney Ware for ZRockR Magazine – ©ZRockR Entertainment, LLC – ALL RIGHTS RESERVED