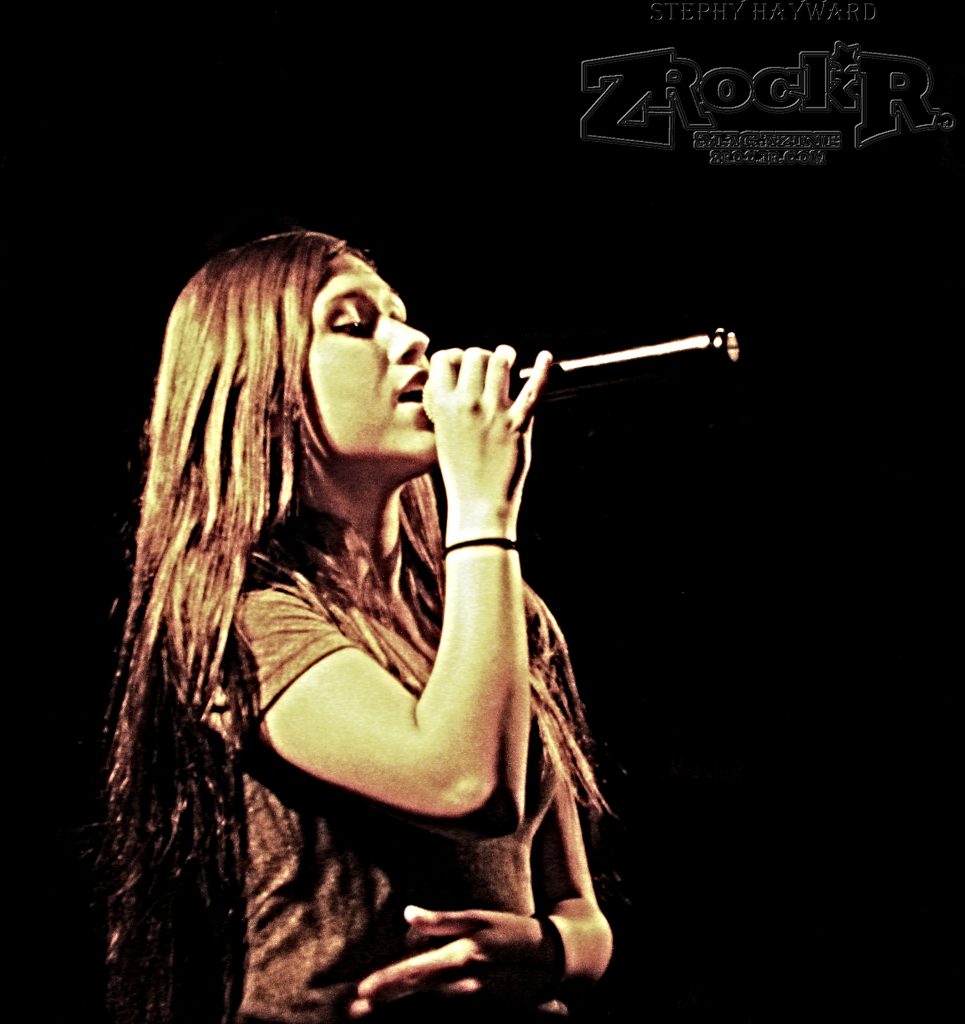 On April 23, 2017, former Faster Pussycat and Sin City Sinners guitarist Brent Muscat celebrates his 50th Birthday! With Muscat having been out here in Vegas for years now, I have had the pleasure of seeing him perform with a number of bands and acts. To kick of the festivities early, Vamp'd held the third installment of what is being called Brentapalooza, in which Muscat and countless other musicians play together throughout the evening. The night would also feature a performance from Muscat's new band, Alley Cats LV, celebrating birthdays of the musicians in the group, as well as the arrival of a new EP.
The night was broken into four sets of music, the latter three of which featuring Brent Muscat. These sets consisted of performances from the Black Tapes, Saints of Las Vegas, Gypsy Road, and Alley Cats LV.
The Black Tapes opened the evening; this was a group I had not heard of prior to the night in question. But their opening set was one of the most pleasant surprises of the evening.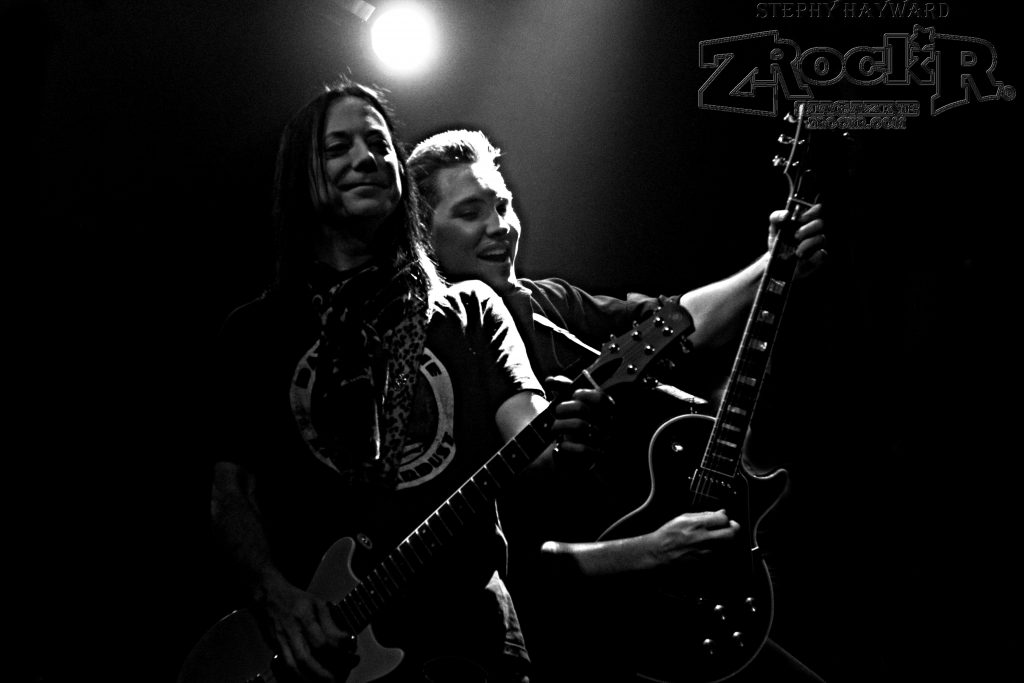 The group is comprised of young, presumably high school-aged musicians, and they immediately impressed me with their levels of musicianship and stage chemistry. These kids are definitely worth keeping your eye on; I look forward to hearing them perform again in the near future!
The evening continued with the arrival of Saints of Las Vegas, Brent Muscat's "regular" band he performs with around town, which also includes his former Sin City Sinners bandmate, drummer Rob Cournoyer (formerly of Raging Slab). It is good to see these two still making music together and having a good time doing so. The lineup is rounded out by Anthony Serrano and Fritz O'Hara, both of whom have also played in a number of local bands, so you know you have a lot of talent on deck every time the Saints take the stage.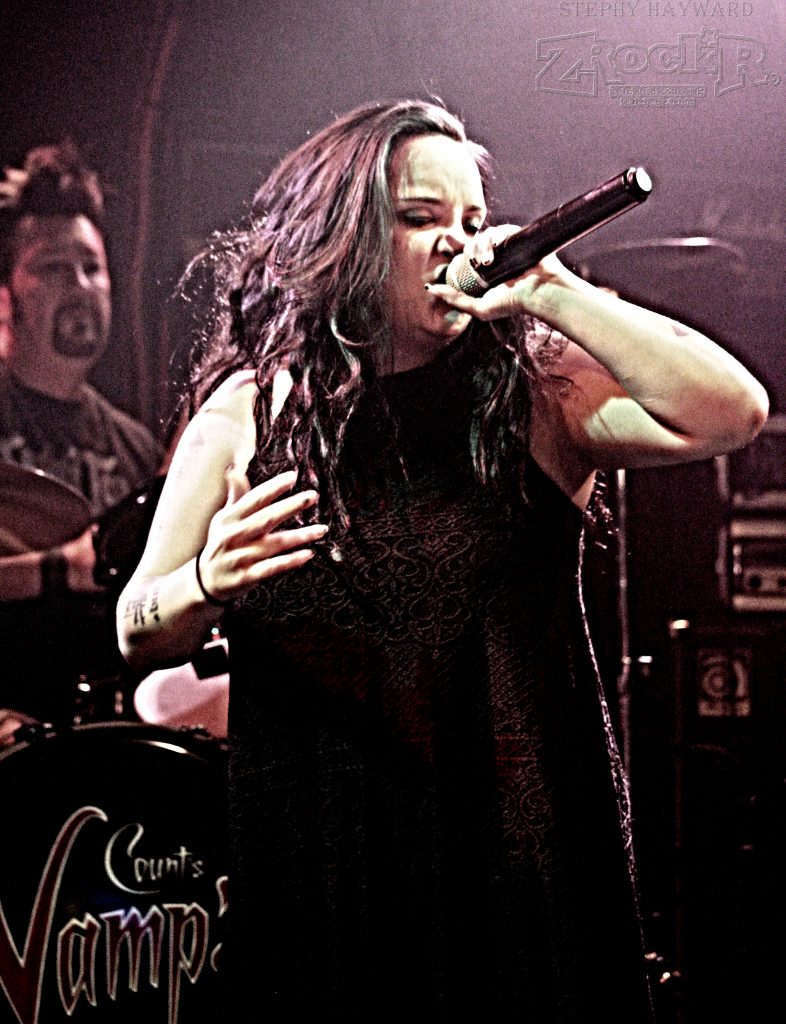 This was a great set of music with everyone in good spirits, and some fun guest appearances as well!
Gypsy Road took the stage next, with Muscat once again on guitar. This group also includes former Cult drummer Les Warner and vocalist Kimberly Barnhill, and tends to perform a wide and eclectic variety of music, from the hits of the distant past to more recent Top 40 hits and artists. Gypsy Road shows are always entertaining because you never know what you are going to get next in terms of the setlist, and the talent of the musicians in question, which never disappoints.
Rounding out the evening, of course, was a peformance from Alley Cats LV, which the fans were looking forward to, combining Muscat with Zachary Throne, Takashi O'Hashi and Stephen Mills. This was certainly the highlight of the evening, with the band playing songs off of their new EP, plus a variety of covers of songs from their older bands, and even other classic rock/pop hits. The chemistry between these musicians is fantastic; I personally never thought I would get to see Cats in Boots' O'Hashi on the stage, but the former Cats in Boots guitarist does not disappoint with his stage performances. The band members even alternate vocal duties, making for more surprises. The great mix of covers and originals impressed the crowd, which was quite impressive for a Thursday night.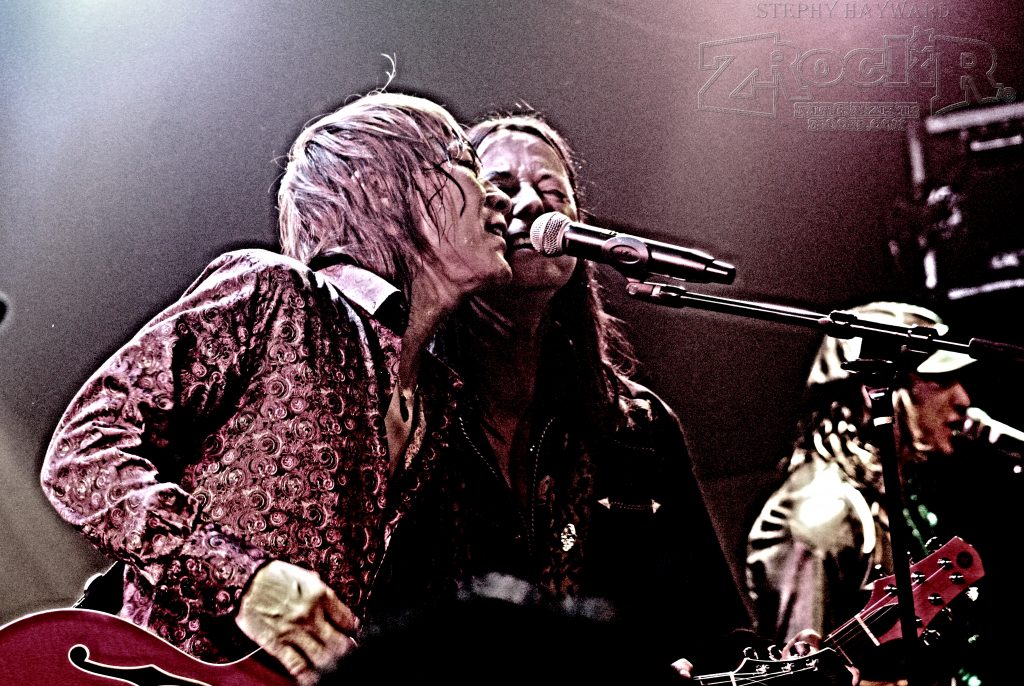 In celebration of Brent, Takashi, and Zach's birthday, we got four sets of killer rock and roll, spanning multiple eras and genres. Keep an eye on these bands, and be sure to add the new Alley Cats LV EP to your collection!
PHOTO CREDIT: All photos by Stephy Hayward for ZRockR Magazine – ©ZRockR Entertainment, LLC – ALL RIGHTS RESERVED