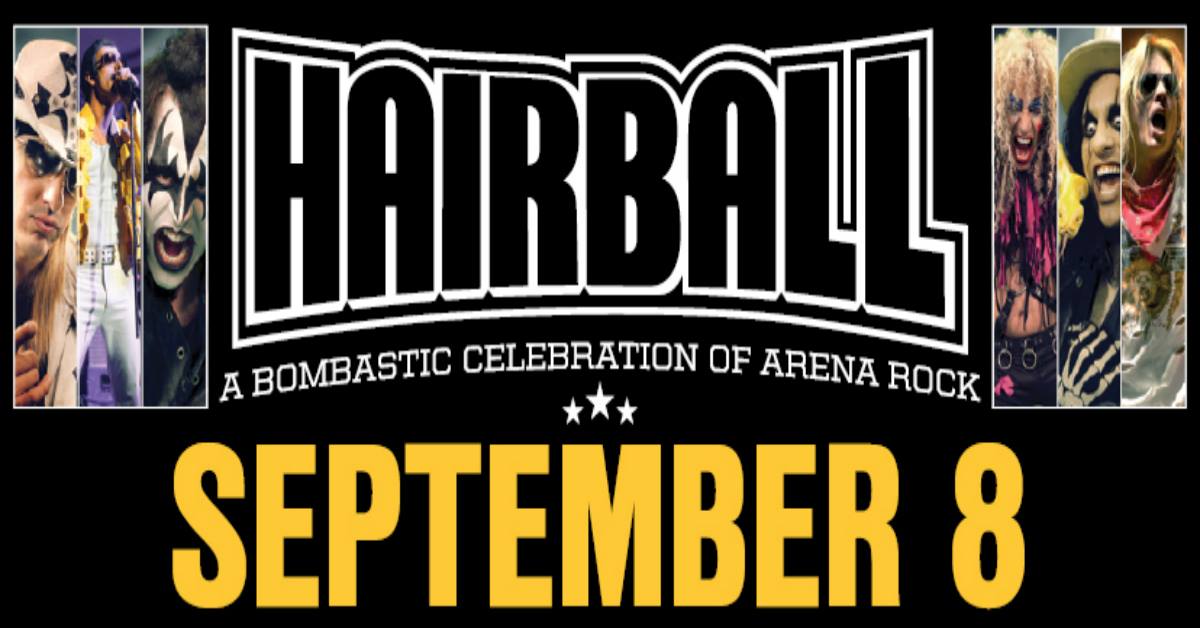 On September 8, 2017, Hairball will play the Henderson Pavilion. The band promises that this will not be yet another "tribute band" show, but rather an "experience." This will be my first time seeing the band in action, and this rock and roll fan is eager for what the festivities will offer.
The band will be playing the Henderson Pavilion, a superb outdoor venue which has played host to many fine shows and events over the years, covering a wide variety of genres. Promising a "bombastic tribute to arena rock," complete with a diverse setlist, costume changes, and even pyrotechnic effects, the Pavilion is the ideal place to play home to this one-of-a-kind rock and roll show, which has been growing in popularity with rock and roll fans, young and old alike, for nearly two decades.
Prior to the forthcoming event, I visited the band's website to do some research, view some audio and video clips, and read up on what the experience is all about. One of the things that stood out the most to this rock and roller is that this is billed as an experience "for all ages." As someone who typically attends and reviews shows in venues that are strictly for the 21+ crowd, it is great to see a band bringing this experience to Sin City, so that younger fans will be able to hear it for themselves. Similarly, it is always fantastic to see parents that share with their kids the music they grew up with and enjoyed, so that it stays alive for a new generation; this is something that is horribly lost in Las Vegas, in that so much of the music scene revolves around only catering to the "original fans." As such, I hope to see many of those so-called original fans there, introducing these songs and stage shows to their young ones.
Bands that the experience pays tribute to include Van Halen, KISS, Motley Crue, Queen, Journey, Poison, and Aerosmith, so the group's repertoire of classic hits is quite extensive. And this is not simply a group that "plays the songs" and is content with it; the band's audio/video content on their website shows them recreating the look and feel of the respective artists' live stage shows.
Hairball hits up the Henderson Pavilion on September 8. It will be my first time attending one of the band's shows, and first show at the Pavilion in several years. Any fan of classic rock and roll stage shows should be there.