Won't You Be My Neighbor? (hereafter simply referred to as "Neighbor") is directed by Morgan Neville. The film features interview content with Joanne Rogers,
Francois Scarborough Clemmons , Yo-Yo Ma, Joe Negri, David Newell, and Fred Rogers (in archival recordings).
Neighbor tells the story of Fred Rogers, the famed children's host and activist best known for his long-running television series Mister Rogers' Neighborhood. The film looks at Fred from his childhood and early life transitioning from a potential life as a minister to the world of television, and several of his efforts later in life, as well as the controversies his presence and teachings left in the world. The documentary features a combination of new interview content, vintage archival footage, and new animation.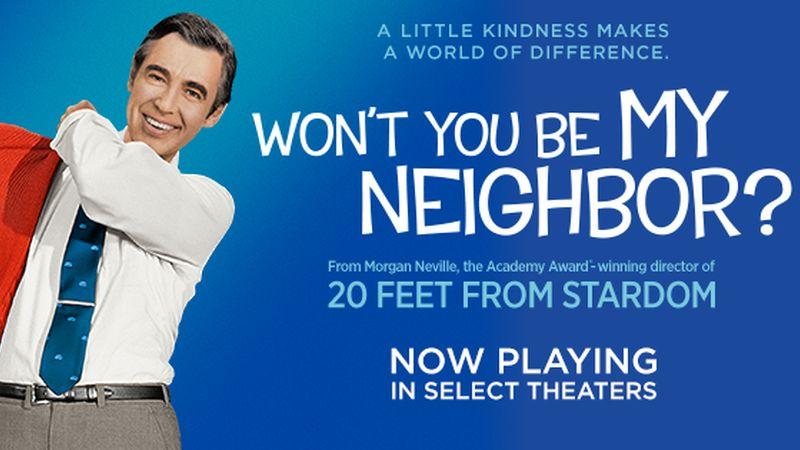 Fred Rogers is an American cultural icon for his contributions to children's television, and hearing the story of his efforts and what his life yielded in a documentary film is something we as an audience are long overdue for. You don't have to be someone immensely familiar with Rogers to get the most out of the film, either. Its combination of new interviews and vintage footage does an excellent job telling his story.
The assemblage of people here for interview content is surprisingly strong, featuring former cast and crew all of whom have their own behind-the-scenes stories and their past recollections of time spent with Rogers. Even other celebrities like famed cellist Yo-Yo Ma are on board for the film. It goes to show just how many people were touched by Rogers and his messages of positivity, and the differences in his approach to guiding youths.
I also applaud the film for not being limited to the more positive aspects of Rogers and his messages. In the film, we see him attempt to cross over into helping adults as he did children, albeit with mixed results. Furthermore, we see the struggles which come from having a closeted homosexual as one of his co-stars/crew members in a time when they weren't accepted in society, and the controversy sparked with many accusing Rogers' philosophy of what has resulted in an "entitled" generation of people. If there's one complaint to be had about this film, it's that its too-brief run time prevents many of these elements from being explored more in depth.
It's tough to get too detailed with a review for this film without spoiling it, but it's definitely worth seeing. Neighbor is a documentary film well worth seeing for the brilliant job it does unearthing the history and lesser-known side of a cultural icon whose message of positivity still stands. Strongly recommended.
Rating: Three-and-a-half stars out of four.
DISCLAIMER: Images in this review are the property of their respective owners, including Tremolo Productions and Focus Features. For promotional purposes only. All rights reserved.