For the past several years, Alex Cole's retro-rock revolution has been taking the world by storm. This young man embodies everything great about classic hard rock, honing his influences into fantastic original songs along with covers in his live set. His energy on stage is unrivaled, and on Thursday, November 15, 2018, Cole finally played his first headlining set in Vegas at 172 inside the Rio Hotel/Casino. Earlier in the year, he'd played support gigs at Vamp'd for The Moby Dicks and Jizzy Pearl.
172 is a new music club inside the Rio which recently opened up. The small and intimate setting, complete with walls decorated in rock and roll images, shows great promise to be a new favorite live music spot in Sin City. The venue already has artists like Bulletboys and Uli Jon Roth booked for future dates, so rock and metal fans in Vegas will have plenty to look forward to here.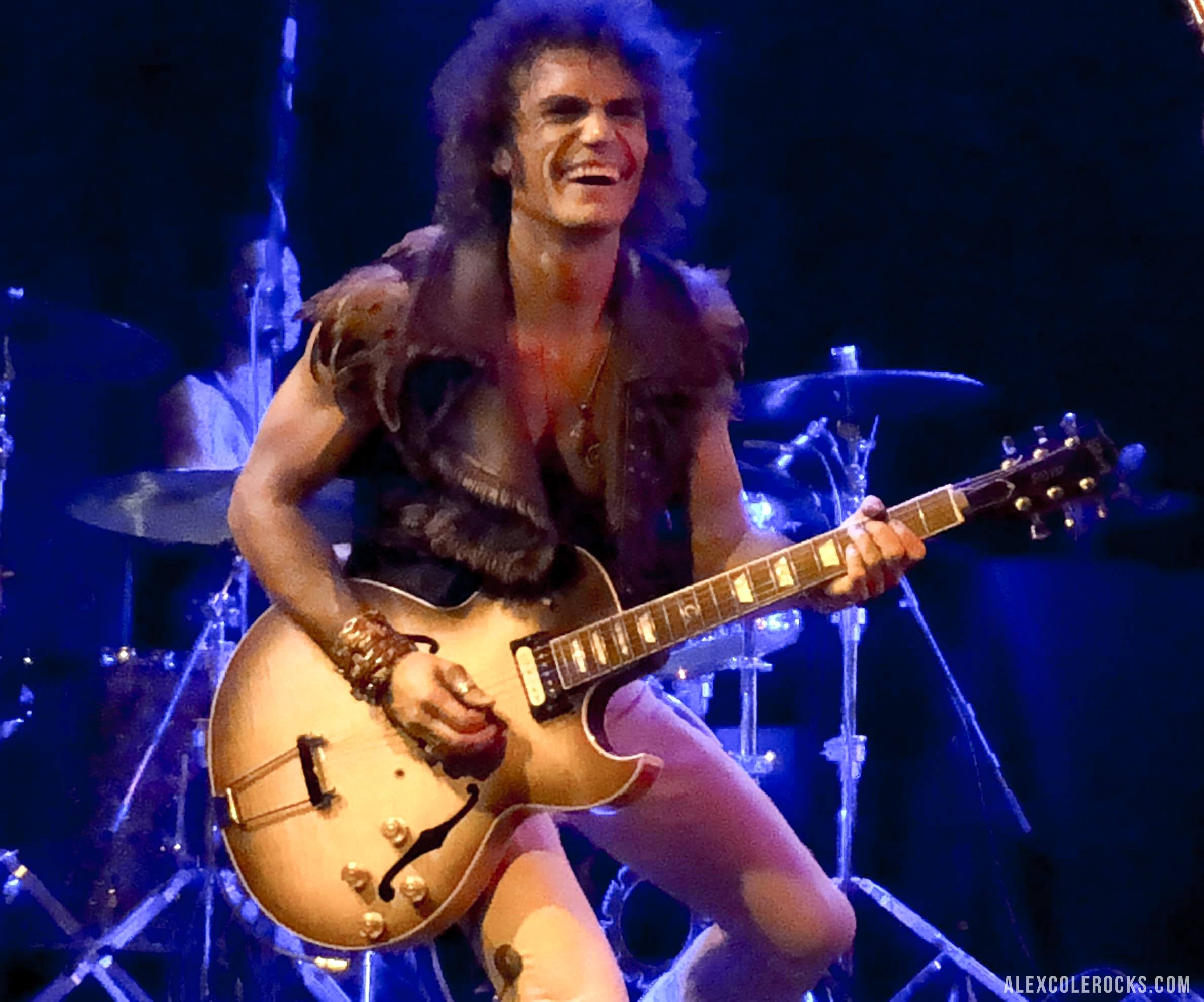 Alex's trio of musicians arrived to rock Vegas, for the first time (and long overdue, might I add) as a headliner, playing not one but two sets at 172. Seeing him not relegated to the limited set time of a support act was truly a breath of fresh air. Mr. Cole and company rocked the house, utilizing every second of their time on stage brilliantly.
When you go to an Alex Cole show, you'll get a mixture of original songs and covers, but his original songs so beautifully capture the classic hard rock vibe that the whole set blends together seamlessly. He made an announcement he'd be premiering a few new tracks at this night's gig as well, much to the delight of the crowd. There's no denying Alex's energy on a live stage; he captures the attention of everyone watching him perform, and turns them into fans.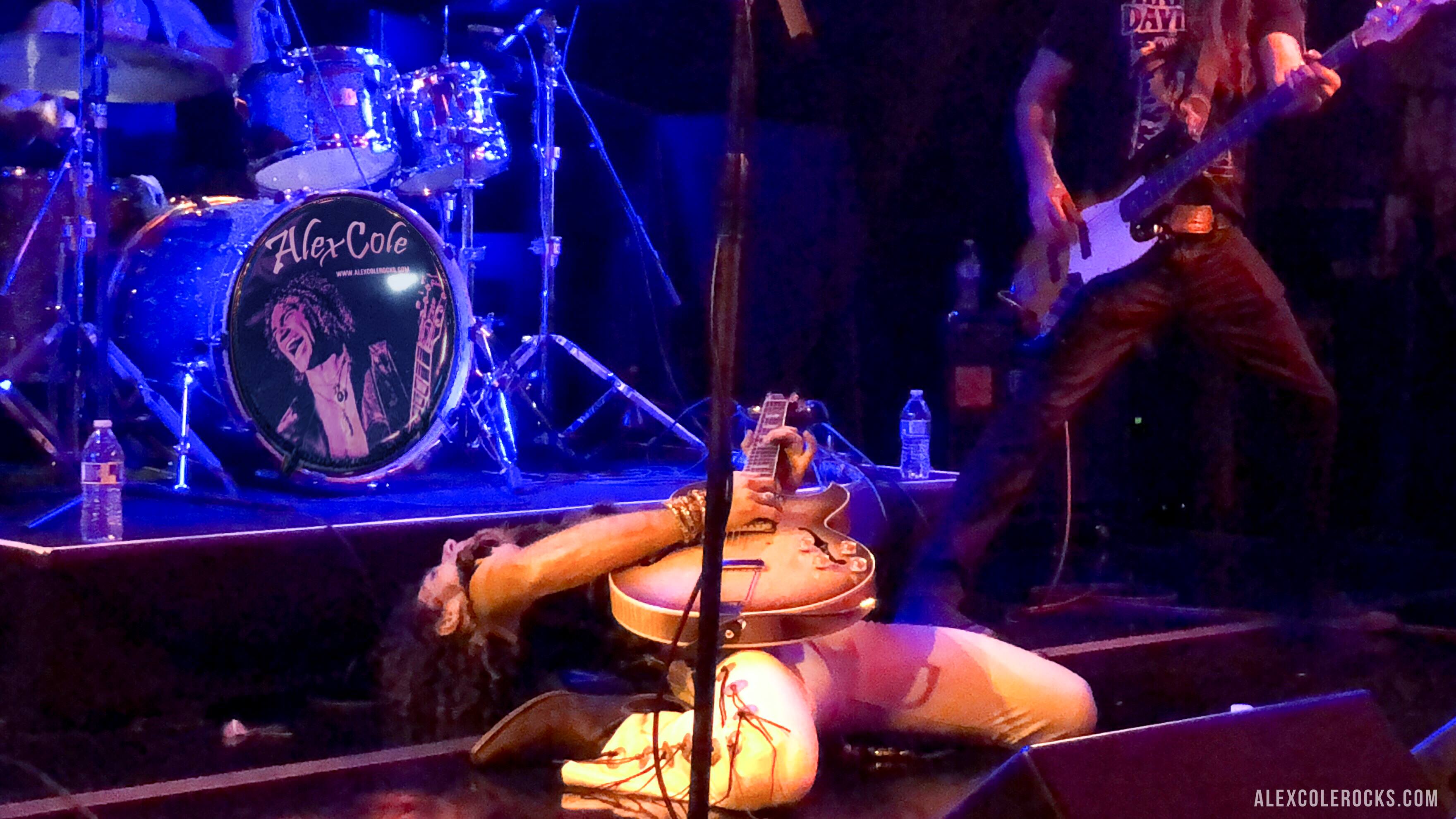 Alex Cole and his trio have progressively become better with each gig, maintaining a chemistry essential for quality rock and roll shows. It was a fantastic rock and roll experience for those who came to 172 to see him rock. Being a Thursday night and a relatively new value, the crowd was disappointingly small, yet those in attendance still made plenty of noise for Alex and his band, and rightfully so. Here's hoping he'll be returning to Sin City in the near future to give this rock and roll town more of what they deserve.
Alex Cole is a man who deserves to "make it" in the music business, and he's already spreading his brand of retro-flavored rock to audiences around the world. Keep an eye on this guy if you aren't already!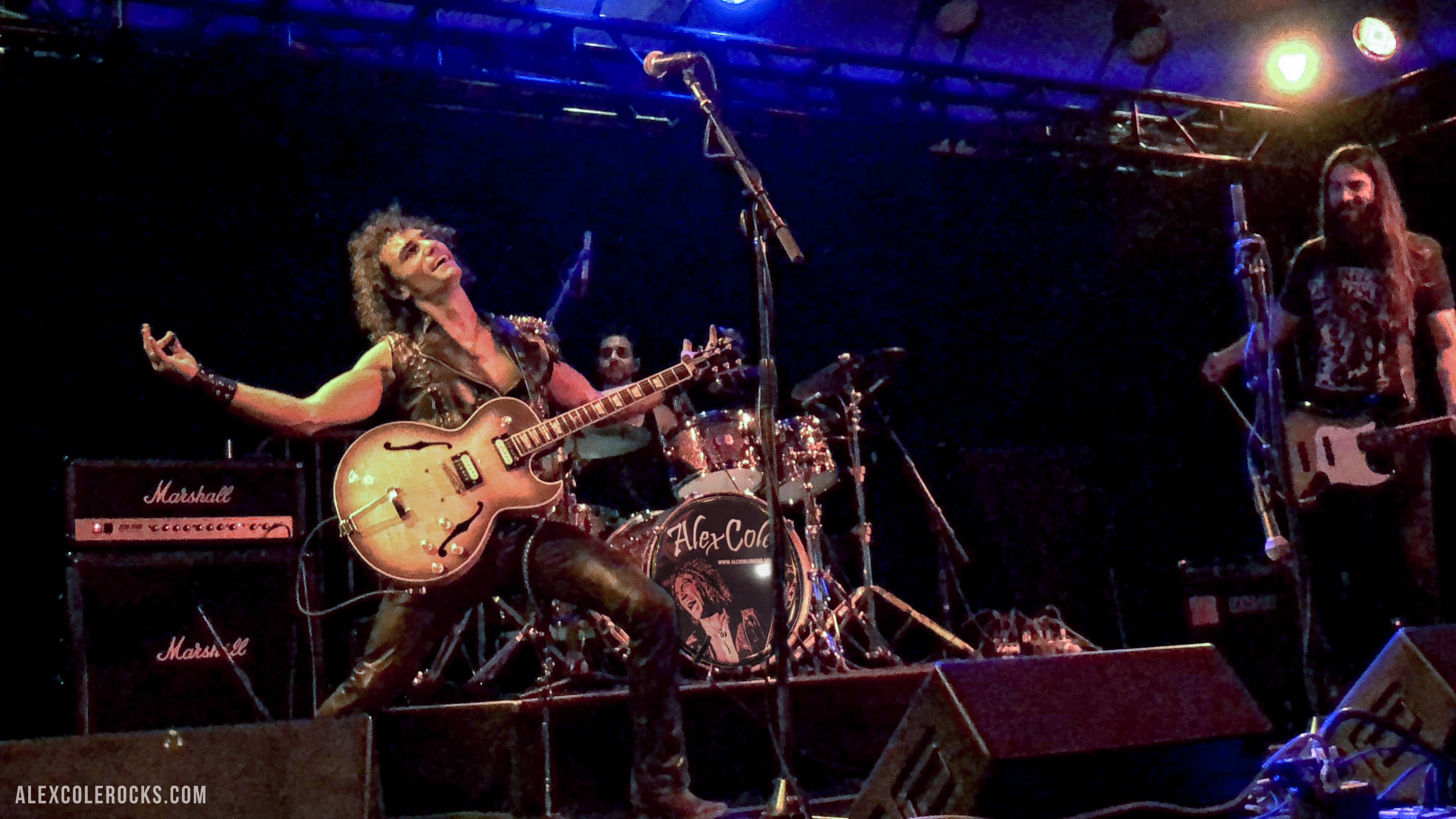 All images provided by Alex Cole. Used with permission.