If you haven't heard of Waxpanel, then I suggest you do some research. This San Antonio based Christian-rock band is definitely one to keep your eyes open for, and they have latched on to the eardrums of the staff here at ZRockR (read Dominick's review of their album HERE).
Stephy got to chit chat with vocalist and songwriter Micah Lindner to talk about how the band got to where they are, what's going on now, and what lies ahead.
ZR: How is everything going with you?
Micah: We are just getting ready to sign a contact with a booking agent, and we are really excited about that. We just found that out today. So, we're going to go over availability, and you never know. The plan is to play around the country and branch out across Texas as well.
ZR: Awesome! Well, that answers my question about tour plans!
ZR: I know you guys had your first album come out and you're working on the second album, am I correct on that?
Micah: Yeah! So, our debut album For Those Left Standing, was just released at the end of February. So, that's our first full length album. I've been songwriting for the last ten-eleven years in Waxpanel so I have a lot of songs leftover. We're trying to go back into the studio hopefully at the end of this year, beginning of next year. For right now, our debut is a collection of the last five years of material.
ZR: When you're writing your songs, is the inspiration always from your faith or are there outside sources and feelings that contribute?
Micah: It's both. For me, as the primary songwriter and lyricist, the first half of the band I was writing about life experiences, but then I would try to write about God. I would do it in more of a poetic type form and have it kind of be subtle. It's been within the last few years that we decided to be 100% bold, on fire Christian rock band. That's just who we are. When you listen to the album, it sends that message as well. I'd say a good 8 songs or so are secular rock, and there's a few track that are about Jesus Christ. It's been a process and a journey.
ZR: How does your writing process go for you as the main singer/songwriter? Does it just come to you? Do you have those moments where you need to grab a napkin and a pen or do you have set times where you sit down to write?
Micah: I think you can relate to this since we're both 90s influenced. That's the music we grew up on. In the last few years I've really gotten into the songwriting style of Noel Gallagher (Oasis). I think he is brilliant and one of the greatest songwriters of all time. He's just brilliant in what he does. Every album of his has gone number one. This guy's doing something right. Before him I was really studying Kurt Cobain (Nirvana). What I do now is I'll have an idea hit my brain, and it will just be an awesome riff. I just play it forever until it sticks, and I'll think of things or have poetry written that will flow with it. The last couple years it seems to me like these songs take their time. I don't rush them at all. Some songs I have been working on for several years. The analogy Noel uses is it's like fishing. You go to the fishing hole everyday and never know what's going to bite. Sometimes things will fall out of the sky. That's what it's been like with our music. Sometimes we come up with a riff, and next thing you know, we have a song. Just depends.
ZR: Do you feel like, being a Christian rock band, that sometimes your music isn't taken as seriously as typical stuff, or do you get a pretty good response?
Micah: This is kind of fresh. I've been in the band for 11 years. It's hard spreading the Gospel and worship. It's just in the last couple of years that we've been really going on a journey. I think there are doors being opened left and right. I've done several interviews and there are believers and non-believers. I've had people talk to me for several minutes afterwards and say, "Hey. I respect what you're doing." So, you have to, as much as possible, walk the walk. Walk the line, like Johnny Cash said. It needs to come across as real and be real. You see some of those rock bands like Motley Crue, and they lived the life. They lived it out. Today, for instance, I'm excited because I'm joining the Worship Team at my church. Last weekend I went to a men's conference to learn about the Bible. So, doors are being opened. When we go into play a bar, we just say a quick prayer for people and play our songs. We let people know if they need prayer or want to talk about the gospel to just let us know. We've never been kicked out of a venue, well, yet. One of my friends in a band in San Antonio has been banned for preaching on stage. It's no different than being a Satanic band. There's all kinds of obstacles. It's natural. If you book Waxpanel, just know we are bringing church to your bar.
ZR: How hard do you think it is for a Christian band to be in the mainstream? People are familiar with bands like Switchfoot and POD, but in today's world, how do you think that they fair on the mainstream stations?
Micah: I don't want to name names. For me personally, you have to continue the walk. Like I said earlier. I have grown up watching artists get really big in the Christian music industry and then all of a sudden they get on secular radio and turn their back on their faith. It cuts deep. For me, in our band, we're on fire for Jesus. We just need to stay consistent. Any time we have an interview or opportunity, just share it. I see it as tests. There are big Christian contemporary artists that have held out. Then there's bands that don't really want to talk about it. Switchfoot, POD, all kinds of bands. Chevelle got their start in Christian music. It was more difficult in the 80s and 90s I think. Growing up listening to Christian music and then having secular radio, huge difference. I love metal music, and if you name a metal artist, I can find one that is similar.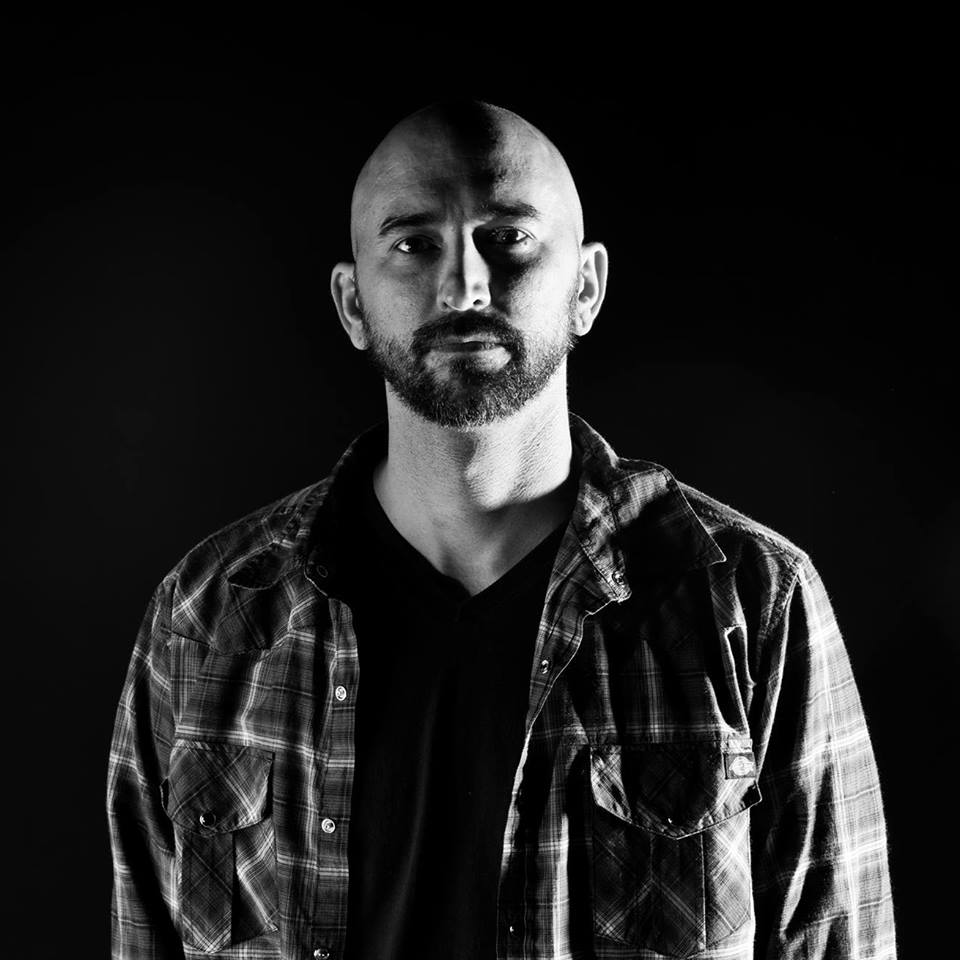 ZR: So, for you guys, and for you personally – talking about those who get pulled away from their faith – have you guys had those moments arise where you've been tested while being in this band?
Micah: Yes. This whole journey as been one big test. For instance, when I first started out in the scene in 2008, I was more concerned with networking. I would spend time in bars and going to different local bands' shows trying to network because I thought it would help us. I was basically chasing after people instead of God. It left me empty. I was comparing myself to other bands and what they were doing and how they looked. You drink too much, and then you look like a hypocrite. Over the years, it's just been a journey. One of the changing points for us was just to get on track. One of my friends who is a youth pastor, about a year ago, asked us if we were interested in leading worship for the youth center. This huge thing with people from all over Texas. 900-something kids. It was awesome because I had a chance to share my testimony, and we got a chance to play music. Having hundreds and hundreds of kids sing back our song, "My Life For You", which us on the teleprompter, was just wow. Like, God was taking this band in a whole different direction. There's been times where I've written songs while being very depressed, and it's an outcry to God. I did it very ambiguously. Now, I'll write songs and can't shut up about him. So, for other bands who are being blessed with what we've been blessed with, the thing is to just keep going forward for Jesus at all cost. The first three years, I sent our music out to the Christian music industry and got closed doors because our message wasn't strong enough. So, we got signed from Pavement because they like the sound of our music. After, I decided to write more songs about Jesus. We got signed originally with a six song EP, and have added more over the last year. So, it's just been a journey all around. The album, the five year writing process, it's an eleven year journey. The song "Beginnings", for instance, that Dominick wrote about in his review, that song was written by my drummer and I. Half our band literally quit on us. So, we let people know we were going to keep pushing forward in that song. We right songs that are encouraging to people, but at the same time, this is our story too. All of the songs, "Believe", for instance, was about my wife and I when things were looking like things weren't going so well. We decided to put our trust in Christ. I can go down the whole album. It's all life experiences.
ZR: What advice do you have for the younger kids who are wanting to start a band and go down a similar path of also wanting to spread the Gospel? Micah: What I say to people is it's very confusing when you say you're a bunch of Christians in a band, but you're not a Christian band, because then someone who is a non-believer will listen to your music and all of your songs are about God. Just say you're a Christian band. Be 100%. Don't be lukewarm. Don't waste several years of your life like I did trying to chase other bands. It was only in the past couple years when we embraced who we were that doors opened up, and we're just getting started. I hope that other younger Christian bands can go "Well, if Waxpanel did this for eleven years and God kept blessing them, maybe it'll happen to us too." But it has to be for real. Don't be a poser or a hypocrite. It's risky. I know some people just want to be in a bar and not think about God or your job or whatever, and here's this guy, me, who is bald and opening up with prayer, and it's going to get your attention. People right away could be like, "NEXT!" but it's something you have to do. When I was being rebellious I'd go to secular shows and see abrasive stuff in the open. My advice is to just be for real and don't give up. You're not competing with anyone. Don't chase after other people or their sound. Go through the process and let God show you how he'll use you. Find your own sound. Take your time. Record the right way. Demo the songs out, but go to a producer. If you want to be serious, then seek out a legit producer and legitimate labels and contacts. Don't burn your bridges. Own your mistakes and pray about it. Love one another. Don't be a prick.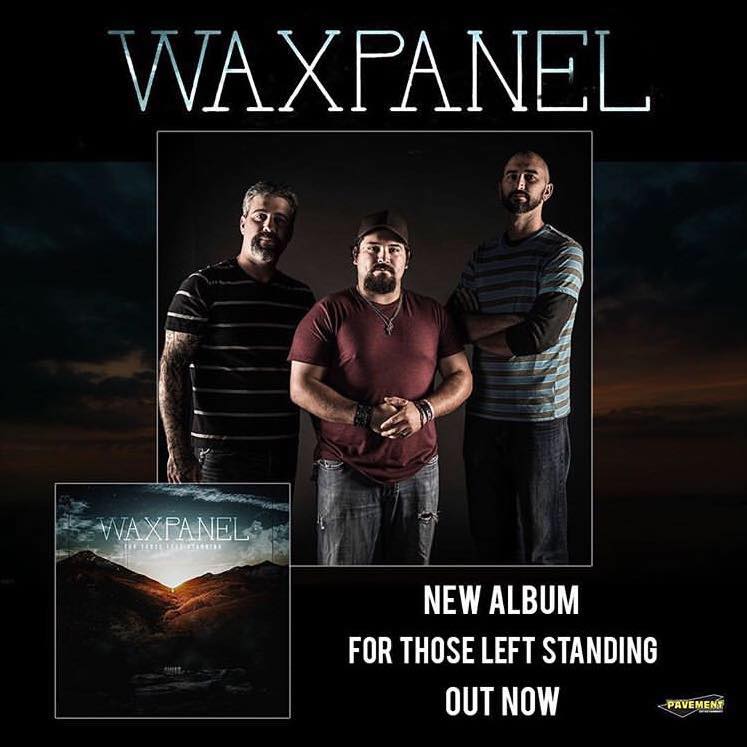 Don't be a prick is probably some of the best advice I've heard when it comes to newer forming bands!
Waxpanel has released their debut LP For Those Left Standing, and I suggest that you check them out. I fully expect these guys to blow up in the world of Christian rock music, and wish them the absolute best of luck.
Find out how to get your copy of their album HERE.
PHOTO CREDIT: All photos ©Waxpanel – Micah Lindner – Original Photographers