In the late 90's Saron Gas started blowing up the music scene with their first album, Fragile.
Twenty years later, Saron Gas is still performing, but who is Saron Gas and why have we not heard the name until now? In 1999, Wind Up Records signed Saron Gas, who exploded the music scene for Grunge Metal and Alternative Rock. They were a small band from South Africa consisting of three guys: Shaun Morgan (vocals, guitar), Dale Stewart (bass), and John Humphrey (drums).
In 2002 Wind Up Records asked them to change their name to who we all know and love today, Seether.
Seether made their debut in 2002 during their first ever Ozzfest tour where they were able to expose their entire album, Disclaimer. Seether continued touring after Ozzfest, which caused a halt in studio time.
Two years later, in 2004, Disclaimer Two came out. While fans were excited to see a fresh album, Seether was getting ready to hit the road with Evanescence on their North American tour with openers Three Days Grace and Breaking Benjamin.
It's no secret that Seether is not the largest rock band in the world, but they've done pretty good for themselves within these twenty years of being a band. They're one of the few rock bands that have had numerous hit songs on the charts like "Fake It", "Broken", "Nobody Praying For Me", "Country Song", "Words As Weapons", "Breakdown", and numerous others.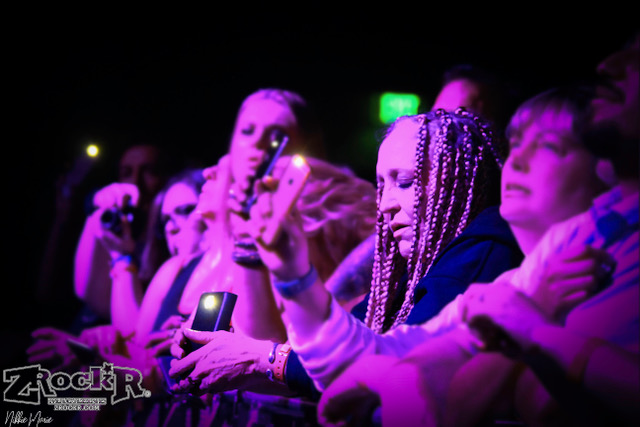 As they continued their music journey in the industry we've had the pleasure of hearing eight spectacular albums like Fragile (2002), Disclaimer (2002), Disclaimer II (2004), Karma and Effect (2005), Finding Beauty in Negative Spaces (2007), Holding Onto Strings Better Left to Fray (2011), Isolate and Medicate (2014), and Poison the Parish (2017)
Seether has had the pleasure of hitting the stage with Three Days Grace, Finger Eleven, Breaking Benjamin, 3 Doors Down, Skillet, Red, Papa Roach, Flyleaf, Staind, and many other bands within their twenty years of touring.
As they approach their current 20th Anniversary Tour, they approach it alone with no opening acts and an extra member. It's unheard of today when a band goes on tour with no supporting artist and brings on new members to the band.
In 2018 Seether, brought Corey Lowery on board to join backup vocals and the guitar. They opened their 20th Anniversary Tour at Harrah's Resort Southern California Casino on April 20th, 2019. It was an interesting choice for a venue location. Regardless, free parking, reasonably priced food and drinks, and then having the casino as your entertainment before and after the show. Who could complain about that? Not us, that's for sure.
Seether's lead singer Shaun Morgan recently spoke about making tickets affordable and reasonable for fans to purchase. A pit ticket was around the 30 dollar mark and then a seat was anywhere from 30 to 60 dollars. If a fan wanted to be towards the front and have the best eye view as possible they had to pay for a VIP Pit ticket which was around 70 dollars. Overall, the entire show was reasonably priced and we were impressed to see how well they took care of their fans to ensure a good time for them.
As the show got closer to show time, the crowds were nowhere to be seen except for die hard fans. We decided to use this time to talk to fans and approached Jesse L. (43) who said, "I've been listening to Seether for nearly half my life. They mean the world to me and every time they are in town I've dropped everything to see them. I drove 7 hours to get to this show today. I was hoping they would have a VIP meet and greet for this show so I could give them the flowers I brought them, (the flowers were on stage as we spoke) but sadly they didn't. I can't wait to see what they have in store for on stage."
A little after 8 pm and Seether came out ready to go. They held a strong four man front on stage. Lead singer Shaun Morgan to the left of the stage, Bass Guitar Dale Stewart center stage, Drummer John Humphrey back center, and new Guitarist Corey Lowery right stage. The layout of member positions was a bit off at first but it grew on the fans quickly.
As soon as Shaun Morgan said, "Hello we're Seether." the fans roared out of control and the venue was full. Not a single empty spot was left on the floor. Fans of all ages were standing in front of the band chanting "Seether". As the energy grew from the crowd, so did the band. They started out slow and quiet and then busted out the hair flips and guitar kicks on stage. Fans were screaming at the top of their lungs to be noticed by the band and were soon rewarded by Shaun and Corey throwing guitar picks to the crowd.
They played a two hour, emotional set for fans to hear with new and old songs like "Fake It", "Country Song", "Remedy", "Fine Again", "Rise Above This", "Nobody Praying for Me", "Let You Down", "Words as Weapons", "Stoke the Fire", and more.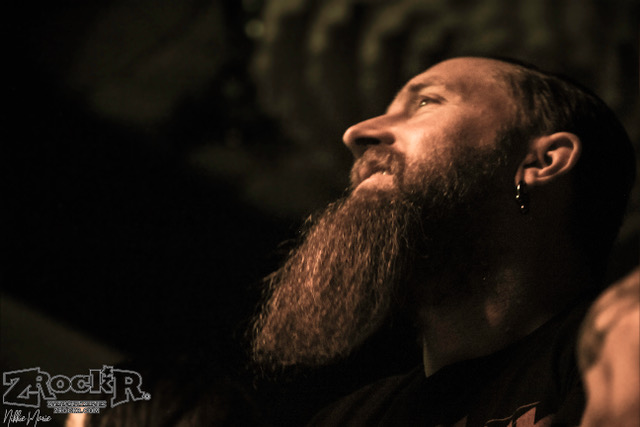 As they performed "Remedy" they called out for fans to jump up and that's exactly what they did by creating a pit in the very back to mosh to. It was interesting to watch a bunch of people mosh to Seether, but it's a show, why not have fun? These are the best crowds when fans have fun regardless of their environment.
Their entire set was stellar and spot on to the music. Shaun Morgan is still hitting his notes as if he was twenty years old. It was absolutely amazing to hear how well they sound live compared to their recorded tracks. At times the backup vocals sounded a bit off, but they were able to bounce back every time. The fans didn't seem to mind and kept singing along. They showed fans exactly what they were capable of producing.
Throughout the night they tuned their instruments on stage instead of having a stage tech bring out another tuned guitar to use. It would have been more enjoyable if they talked and interacted with the crowd while they tuned their instruments. Instead, each member would trade off playing a looped beat to keep the crowd head bobbing while the others tuned. Throughout the night it became more enjoyable once the crowd figured out what they were trying to tune for the next song. It was nice to see a band do the work for themselves on stage for a change. These are usually the behind the scene moments we don't get to see.
As Seether approached the middle of the set, Shaun Morgan and Dale Stewart got ready to perform a rather emotional acoustic set together, "Broken". The lights got low and everything turned blue and serious. The air got heavy and the crowd became silent as they were preparing for the emotions they were about to see on stage.
Way back when, when Seether was first getting their start, Shaun Morgan and Amy Lee (Lead Singer of Evanescence) became an item with one another and produced this beautiful song. Fifteen years later and they are still performing it despite the ugly history between the two artists. They clearly reinvented the song and made it their own without Amy. Dale Stewart plays the acoustic guitar while Shaun Morgan sings the lead and plays along on his electric guitar. The crowd sang along while others shed tears and clapped along to the song with their phone lights waving in the air. By the end of the song they had a standing ovation with everyone in the venue applauding them for their beautiful rendition of "Broken".
Shaun Morgan had a few moments of the spotlight where he shredded on the guitar away from the microphone. For the majority of the show he stayed in place behind the mic.
Dale Stewart and Corey Lowery ran a muck on stage and really engaged the crowd into the set. Dale jumped around the stage and showed off his moves with bass kicks and hair flips while Corey fist bumped the crowd and kept smiles on faces of those in the front row by throwing the occasional guitar pick. They each shared a few emotional moments with each other when they would come up next to one another and jam out. Shaun Morgan's face said it all during the entire show. The crowd could see the emotion and gratitude he felt for everyone coming out to see them perform. He's a man that wears his heart on his sleeve for all to see.
The show overall was put together beautifully. The stage lighting was simple and not an overkill to the eyes. The band didn't mess around with any fake encores and kept straight to the point. The staff of the show was even awesome and started giving out set lists and anything no longer needed off stage. The fans all walked out happy and pleased. Can't really complain over a show that was less than 50 dollars to see. Now the real question is, will there be a new album? Stay tuned to see.
PHOTO CREDIT: All photos by ©Nikkie Marie Kephart for ©ZRockR Magazine – All Rights Reserved