Jon Anderson and his band played The Club at The Cannery Hotel/Casino on Saturday, April 27, 2019.
As the classic vocalist of progressive rockers Yes, Jon Anderson's voice is one of the most recognizable in the music industry. It's no surprise many tracks featuring his vocals regularly circulate on classic rock radio. In recent years, we've seen more than one version of the band Yes, with one featuring Anderson and another with a different vocalist, both incarnations featuring their share of band members from the group's past. For the time being, Anderson has said his version of the band has no immediate plans for future activities. This clears Anderson's schedule up for a tour, of course, which had Vegas scheduled as a stop, in support of his recent solo release, 1000 Hands: Chapter One. Furthermore, 2019 marks the 50 year anniversary of Yes' self-titled debut album.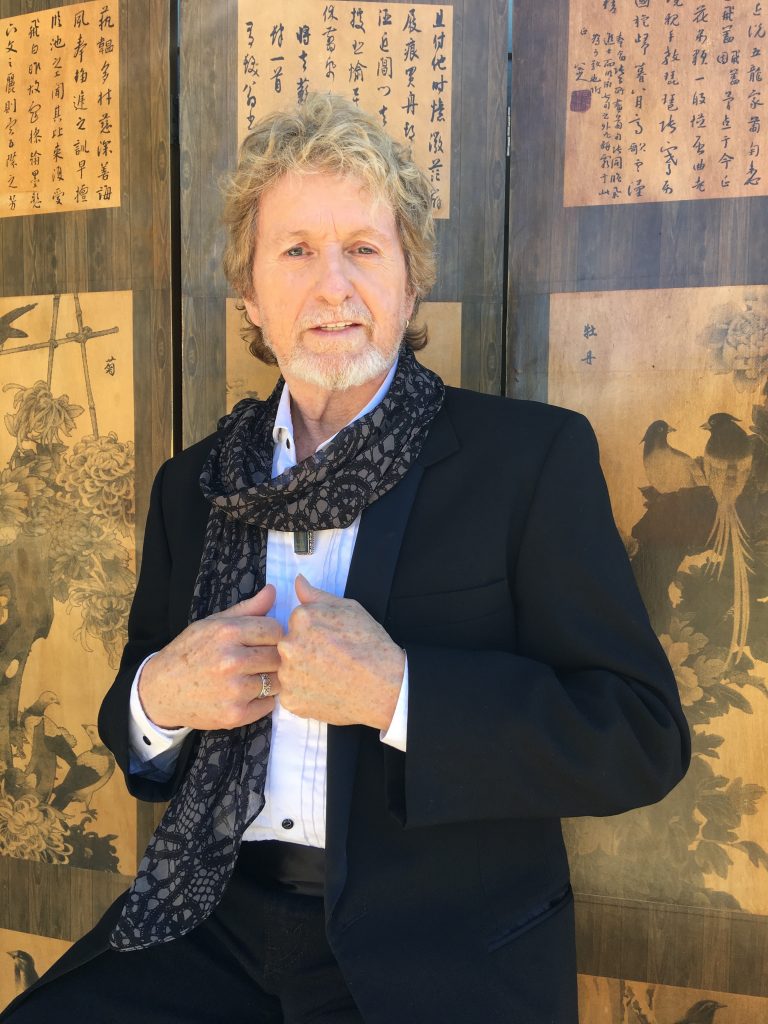 Unlike the previous times I've seen Jon Anderson perform live in which he did a (literal!) solo acoustic show in which he was the only man on stage, for this gig he had a full band consisting of NINE members. The band consists of Anderson on vocals, keyboardist/musical director Michael Franklin (who also produced the new album), his brother Tim Franklin on bass and bass violin, drummers Matt Brown and Steady Joseph, guitarist Tommy Calton, violinist Jocelyn Hsu, keyboardist/trombonist Joe Cosas, and saxophonist/flautist Billy Meether.
Honestly, I wasn't sure what to expect from this show, and was especially surprised when I entered the venue to find a large stage arrangement with plenty of other instruments set up. This was certainly a far cry from when I saw him several years ago at Green Valley Ranch's former Ovation Room, where he was the only man on stage. And what would the setlist be comprised of? Jon Anderson solo songs? Classic Yes songs? Tracks from his past collaborative efforts? Cuts from the new album?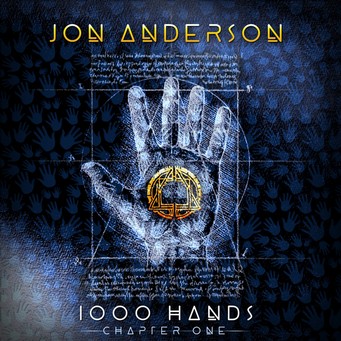 The show was advertised to begin at 8:00 PM, but began slightly late, at approximately 8:15 PM, with the band immediately launching into playing, and Anderson taking the stage just before his cue to begin singing came. The evening's opening cut was the Trevor Rabin-penned classic "Owner of a Lonely Heart," from Yes' 1983 comeback album, 90125. When performing as a band backing one of the biggest names on progressive rock, it's important to leave a lasting first impression on concertgoers, and this spirited rendition of a Yes classic did just that.
So, how about the rest of the night?
While I was not familiar with any of the musicians on stage other than Anderson himself, this evening made a believer out of me. Often, I question the decisions of rock artists to assemble huge, larger-than-average bands for live shows, as it just feels excessive and over-the-top. I'm pleased to announce, however, Anderson's whole band stole the show throughout the evening. Had you removed even one of these artists from the stage, it would have affected the whole sound, and I can say whole-heartedly everyone present was an active contributor throughout the gig. Furthermore, it was easy to tell this was a well-rehearsed band, all of whom got along and had plenty of musical chemistry. If Anderson continues touring into future years, I truly hope we'll see all these folks back on board.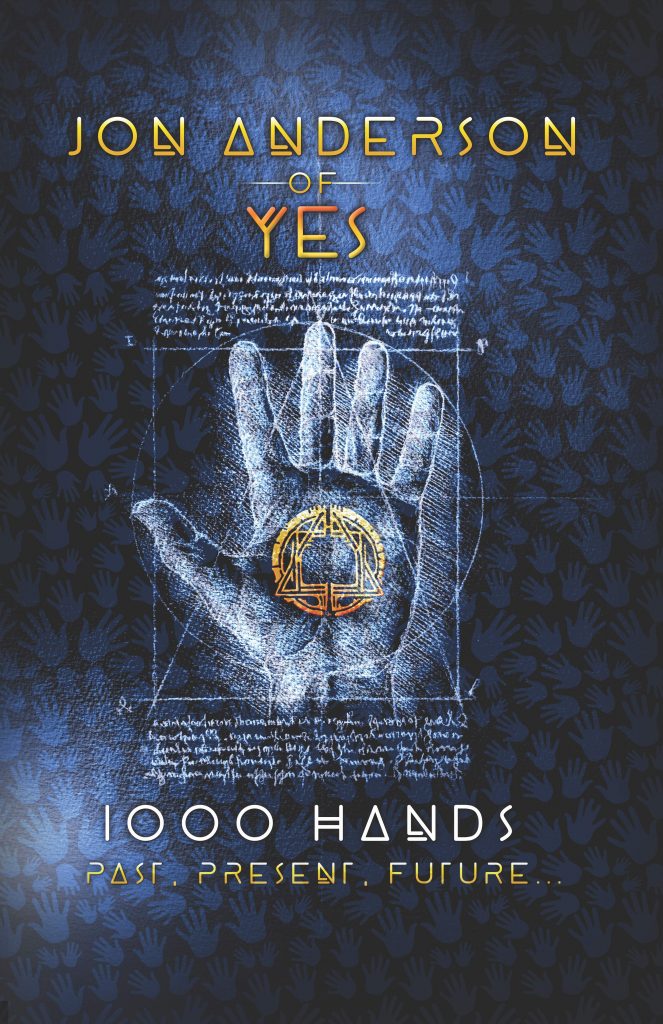 The setlist comfortably fit into the "all of the above" categories in terms of what was played. We got plenty of Yes classics, including the opener "Owner of a Lonely Heart," "Yours Is No Disgrace," "I've Seen All Good People," "Long Distance Runaround," "Starship Trooper," and the Yes version of Simon and Garfunkel's "America," as well as a killer encore outro in the form of "Roundabout." There were a handful of cuts from the new solo album, and even a track from the Jon and Vangelis collaboration! All of the songs were brought to live thanks to Anderson's distinct vocal style, and it was great to hear the arrangements, while true to the original studio versions, weren't just blatant copycats of the records either. Even the backdrop, a series of vertically-aligned video screens, suited the material and the atmosphere well and enhanced the show rather than distracting from it. Anderson was in good spirits throughout the evening, with a smile on his face, stories to tell, and enthusiasm from beginning to end. You'd never have guessed that Anderson, now 74, had several health problems a few years back which threatened to derail his life of recording and touring. The man is still going strong, and bless him for that.
I had two minor issues with an otherwise excellent setlist. First and foremost, while it was great to see "Owner of a Lonely Heart" from the Yes 90125 record, it was a little disappointing not to see the two lesser hits from that record, "Changes" and "It Could Happen," both of which could have been great additions and benefited from Anderson's large band.
The other issue with the setlist is a complete lack of material from the 1969 Yes self-titled debut album. Considering it's celebrating its 50 years in 2019, it should've gotten at least SOME emphasis here. Cuts like "Survival," "Beyond and Before," and "Looking Around" all would've been fitting inclusions. Even the cover versions of The Byrds' "I See You" and The Beatles' "Every Little Thing" are superb renditions which I'd loved to have seen Mr. Anderson and company revisit. However, this is more of a personal qualm than an issue with the performance, which was superb throughout.
It's tough to top seeing the classic voice of Yes doing old and new songs alike with a talented ensemble of backing band members, and this show at The Cannery pleased the fans in more ways than one. If you get the chance to see Mr. Anderson and his band rocking the live stage, and you're a fan, don't pass it up. Easily one of the best rock shows I've seen in 2019 so far.