Hailing from Las Vegas, alternative grungers, Wicked Garden, proved to everybody that they are not just a cover band by FINALLY releasing their debut album, Post Dystopian Leisure Music. Clever name for the times, no matter what type of political/environmental stance you have.
Wicked Garden is comprised of Dominick Muzio (lead vocals, guitars), Troy Spriggs (bass, vocals), Shawn Trojahn (lead guitars), and Jason Dardano (drums, percussion).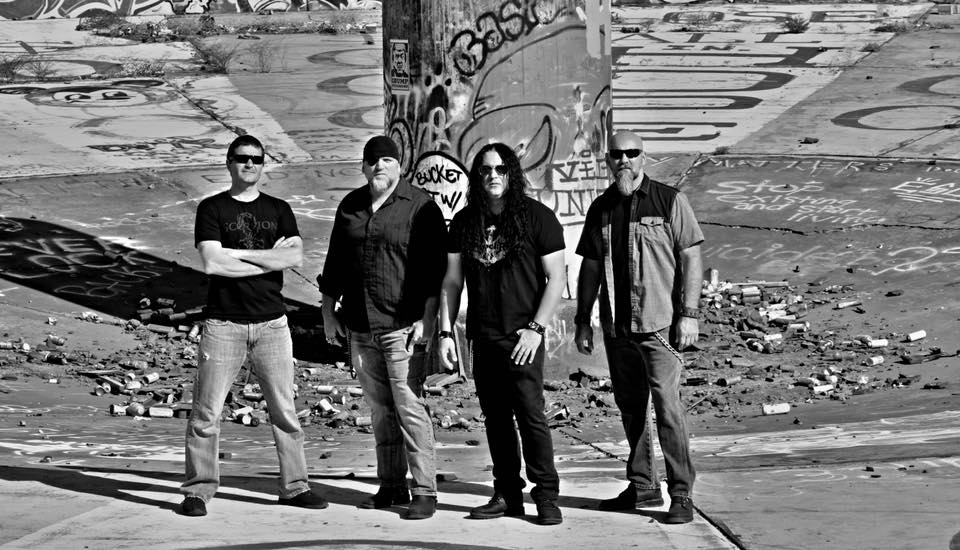 The band was formed in 2011 by guitarist Shawn Trojahn, mainly to entertain Vegas with their favorite 90's covers. As the band solidified their lineup in 2016, they were challenged to produce their own music by Vegas locals. Talk is cheap, and the band proved people wrong by showing their talents in 10 completely different tracks. In my humble opinion, they have successfully proven themselves further with this album.
Post Dystopian Leisure Music is a compilation of songs that were motivated by the band's fondness of alternative rock and other genres. You can definitely tell of these influences throughout the album. Almost every song reminded me of some of my beloved alternative groups.
The first track, "Already Gone", is one of my personal favorites on the album as well as the first single/video released to the public (which you can watch HERE). I always feel odd having a single be my favorite song off the entire album (I typically don't like to conform in that way), but it's so catchy and powerful! I find it stuck in my head often. Michael "Doc" Ellis (one of Vegas' top guitarists) was a special guest on this edgy track.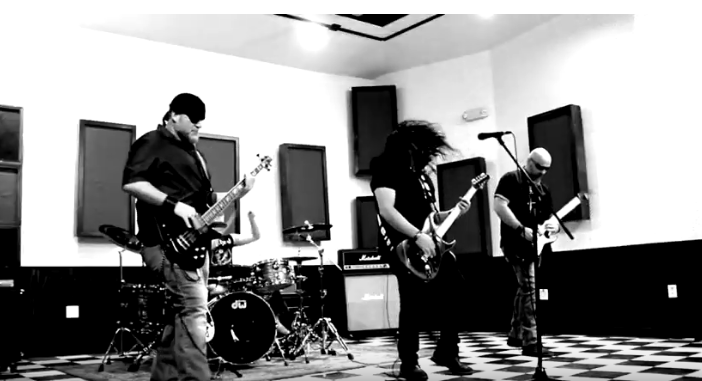 "No Fear" is a groovy, twangy tune that sounds like it has influences from Soundgarden and/or Temple of the Dog. Muzio's voice is quite Cornell-esque which was refreshing to hear on this track.
"Stained" reminded me of Nirvana. I couldn't help but think that this song would be something that Kurt Cobain himself would sing.
"How Do You Sleep" is straight up Stone Temple Pilots.
"I-15 South" is a tribute to Las Vegas. Special guest and bassist, Todd Kerns, from Slash featuring Myles Kennedy & the Conspirators, lent his vocals to this track. Muzio and Kerns harmonized this story so well that the imagery couldn't be more real.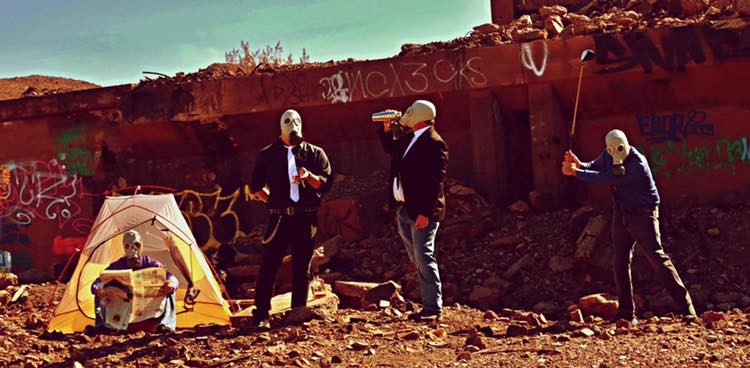 Basically, you should get my drift with how experimental Wicked Garden was. With this album in particular, you never knew what genres you were going to get. The band keeps you on your toes; track by track. You never know if you were about to get your groove on, listen to something retro, headbang to a metal guitar solo, or listening to something punky. It's a beautiful potluck all in one album.
Wicked Garden's album, Post Dystopian Leisure Music, is available worldwide now!  Get your copy on Amazon, iTunes, and other online sites to experience the quartet's grungey magic (and very soon in a cd or record store near you)!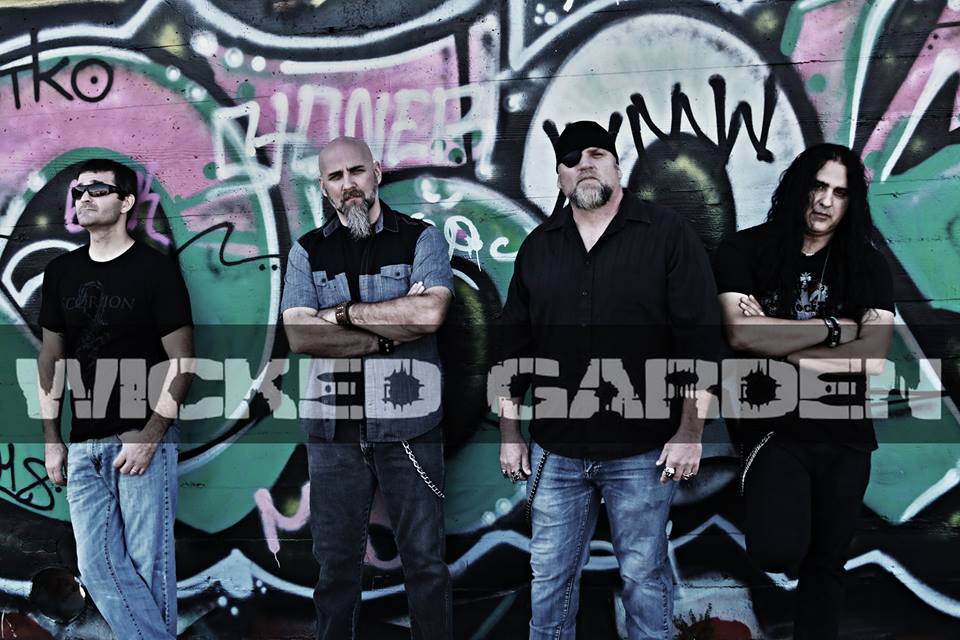 Stay tuned for further tour dates.

Track Listing:
1. Already Gone (3:08)
2. No Fear (4:13)
3. Stained (2:32)
4. How Do You Sleep? (4:39)
5. Hey, Bitch (5:18)
6. Ask Me if I Care (2:30)
7. Good Luck (4:11)
8. Second Hand (5:03)
9. Guilt Trip (3:54)
10. I-15 South (3:52)
PHOTO CREDIT: All promotional shots of Wicked Garden by Live Wire Photography – ©Wicked Garden & FnR PR.
Album art by Jennifer Trojahn and Nicholas Muzio -©Wicked Garden