The Toadies are coming back to Vegas. I repeat, Fort Worth's The Toadies are coming back to Vegas!
While the band may be best known for their dirty (and downright creepy) song "Possum Kingdom", they are so much more!
In the Beginning.
Forming in 1989, The Toadies were initially comprised of vocalist/guitarist Vaden Todd Lewis, bassist Lisa Umbarger, guitarist Charles Mooney III, and drummer Guy Vaughn.
After releasing their EP, Pleather, the band signed to Interscope. They released their first LP, Rubberneck, in 1994.
Rise to Fame.
The band hit it big with "Possum Kingdom" and toured extensively.
For 30 years now, The Toadies have been providing the public with killer songs. Despite quite a few lineup changes, the band has knocked out 9 albums since the release of 1994's Rubberneck.
Now, if you can do math, that means Rubberneck turns 25 this year, and more specifically, next month.
Unfortunately, like many bands from the era, the band got fucked on their second album, Feeler, which wasn't well-liked by the suits at Interscope. They rejected the release of the album. After reworking and rewriting, they finally released Hell Below/Starts Above in 2001. Yet again, the label didn't pull their weight and did no promotion for the record, resulting in poor sales.
Tragedy struck The Toadies yet again when original bassist Umbarger resigned from the band. Rather than continue with a replacement, vocalist Lewis broke up the band.
Reunion.
After playing a reunion show in 2006, the band went off to do a mini-tour a year later, covering the major cities in their home state of Texas.
Thanks to Kirtland Records, the Toadies were able to not only release their third album, No Deliverance, but they also released Feeler. Sadly, they were not able to get a hold of their original masters from Interscope, which resulted in them having to re-record the album.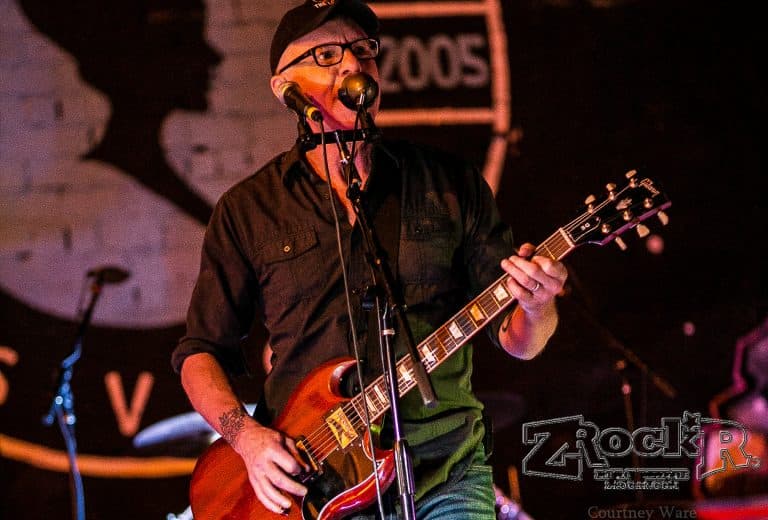 Mini rant: I get that every artist enters into a deal and gives up rights to their music and that labels own masters. However, how shitty is it to have to fight for something that you as an artist didn't decide to shelve? Instead, you have to deal with the same people who decided that just because you can't write another hit to mimic your first, that it's not good enough. Can we put a stop to this? Seriously. We don't need another Universal Music Group issue in however many years where iconic bands from the "grunge" era end up with shit lost forever. End Rant.
After the releases of Play.Rock.Music and Heretics, the Toadies released their 9th, and most recent, album The Lower Side of Uptown in 2017, kicking off a tour that we luckily got to see here at ZRockR. Check out the review HERE .
Downtown Rocks: Free Concert Series.
The Toadies will be gracing the Fremont Street Experience in Las Vegas 25 years after the release of Rubberneck and 9 years to the date since the release of Feeler. Joining the band will also be Fuel and Sponge.
While Vaden Todd Lewis and Mark Rezniceck may be the only members of the classic lineup still touring, I am sure it is going to be a show to remember.
To see what other free concerts are coming up, check HERE .
Listen to Rubberneck by The Toadies:
PHOTO CREDIT: Photo of Vaden Todd Lewis by Courtney Ware for ZRockR Magazine. All Rights Reserved. Promotional photo ©original photographer and The Toadies.
"Possum Kingdom" video courtesy of The Toadies VEVO and belongs to The Toadies