Punk legends Black Flag are coming to House of Blues Las Vegas. If you are ready to scream your lungs out, August 30th you know what to do.
About Black Flag.
Formed in California in 1976, Black Flag is one of the most influential hardcore punk bands ever. They are considered one of the first and pioneers of post-hardcore. Shit, they could probably even be considered one of the first political-punk bands, considering their nonconformist message.
Greg Ginn is the only original member in the current lineup. While, the majority of the band's material was released during Henry Rollins tenure as vocalist (1981-1986). It should be noted that Keith Morris has an equally important history in this band on vocals from 1976-1979.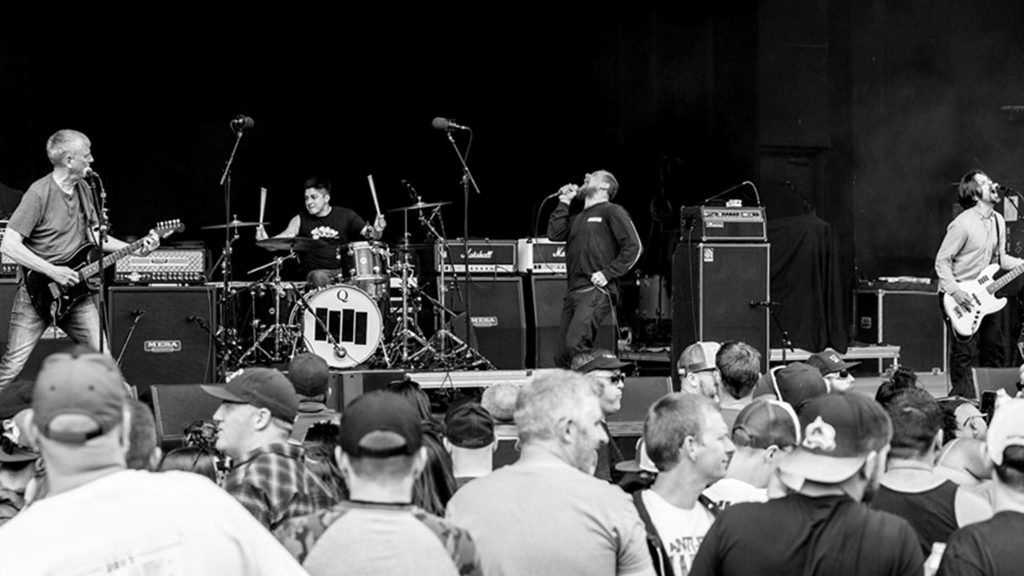 Although the band has gone through many lineup changes throughout the years, Ginn has held down the fort on guitar. He has continued to keep the band doing what it does best; scaring the piss out of the masses and spreading the gospel of punk.
The current line up consists of Greg Ginn on guitar, Joseph Noval on bass, Isaias Gil on drums, and Mike Vallely on vocals.
What About the Spin-offs?
Something that is as confusing as it is endearing about Black Flag's music is the amount of people performing it. Earlier this year at the Punk Rock Bowling and Music Festival, Flag performed. Although there are iconic members in Flag, it's not Black Flag, and Black Flag isn't Flag. All it is is confusing schematics over a logo that were taking into and put to bed in court. What I am saying here is listen to the music and enjoy it. The issues with names and members don't fucking matter. Just enjoy it all.
If you were at Punk Rock Bowling, cool. Now, come to House of Blues on August 30th and enjoy Black Flag.
Who Else Is with Them?
Also on the bill for August 30th are D.I. and The Dickies, who are always an absolute blast! For information on how to get tickets to the show, visit the House of Blues website HERE !
Arist Spotify.
Tune into Spotify and get excited for the show!
PHOTO CREDIT: Photo of Black Flag used for promotional use only. The photo is ©Black Flag and the original photographer.