The Aftershock Festival is going to be taking over Sacramento, CA next month! From October 11th through the 13th, the city is going to be pounded with some of the best metal, rock, and punk in the world.
So, who all is on the lineup and what can you expect? ZRockR has that rundown for you. We've had the pleasure to cover a good chunk of the bands on the bill. We are stoked for what next month's festival holds.
If you are curious about Friday's lineup, check out our preview HERE . If you want to know about Saturday's lineup, you can find that preview HERE .
Sunday, October 13th.
Blue Midnight.
Known as "dream metal", Blue Midnight hails from Los Angeles. Vocalist Justine's combination of classical and metal fuses beautifully to form this awesome band.
Brkn Love.
Hailing from Toronto, Ontario, these guys are what rock 'n roll's future should look like! I gave them a listen since I was not familiar, and was pleasantly shocked. Brkn Love blends classic sounds with a twist of grunge and funky bass.
If you're looking for a breath of fresh air in today's over-saturated world of auto tune and pre-programmed tracks, you can pick up their full length debut before their Aftershock Festival set!
Evan Konrad.
Also coming from our Northern neighbor, British Columbia in Canada, Evan Konrad is sure to deliver a solid set.
His sound is described at "Thom Yorke translating Christopher Nolan's Memento into songs", and I couldn't agree more. I would add though that there is a hint of Muse in there as well.
New Language.
Formed in 2015, Los Angeles' New Language is no stranger to festivals, having performed at Warped Tour.
The band combines catchy beats and heavy riffs, with melodic ear-worm worthy vocals. You will most likely walk away from their set heading right towards their merch booth!
Fire From the Gods.
"Heavy music deserves a heavier message."
This is the first thing you see on their bio on the Aftershock Festival page. After giving this band a listen, they deliver. These guys prove that Austin, TX is a town that develops great musicians in their scene.
If people don't enjoy this set and this band, then I have no hope left in humanity.
The HU.
Not to be confused with the classic rock band The Who, The HU have been taking over the world by storm.
Did you ever think you would hear of a Mongolian heavy metal band? Me either. These guys are insanely amazing though. Combining heavy metal and a touch of folk with traditional Mongolian throat singing, this is something completely new. And it is wonderful and powerful and calming all at once. I'm addicted.
This is a set you will not want to miss. I know we will not be missing their Vegas show in December!
Frank Carter & the Rattlesnakes.
Frank Carter & the Rattlesnakes is three albums in to their tenure, and each album keeps getting better and better.
They say to forget everything you know about them. Everything has led up to this album. So, what are we to expect during their set? Who knows. Don't miss it and find out.
The Crystal Method.
So, you think you know the Vegas music scene? Oh, you like Panic! at the Disco, Imagine Dragons, and The Killers? That's cute. Talk to me when you discover The Crystal Method.
For 26 years, the band has been tantalizing clubs and venues with their industrial/electronic blend.
Although it is now a solo act with just co-founder Scott Kirkland leading the way, The Crystal Method continues to make us Vegas folks proud. Their newest venture comes out September 28th. So, go educate yourself if you don't know this band before the festival!
Fu Manchu.
Fu Manchu may have released their first sing "Kept Between Trees" at the height of the grunge era in 1990, but don't call them grunge. These guys have been labeled as "stoner" or "fuzz" rock.
Heavy, fuzzy guitars and punk riffs give these pioneers of Hard Rock their sound. If you appreciate the more alternative, punky side of things, this set is for you!
Deadland Ritual.
Matt Sorum, Geezer Butler, and Steve Stevens are household names. If you don't know who these guys are, give someone else your ticket who will appreciate what is going to happen. Add vocalist Franky Perez (another Vegas guy we are super proud of!) and you have a band that is taking rock to brand new levels.
Anyone who misses this set is going to miss out on seeing fucking legends. And anyone who doesn't appreciate the set… Well, they're wrong.
Falling in Reverse.
Sunday really seems to be the day for Vegas kids to make the trek out to California for the Aftershock Festival.
Adding on to Sunday's bill is Falling in Reverse. You may have heard of vocalist Ronnie Radke, who broke into the industry with his previous band Escape the Fate.
Radke has persevered through some shit in life, and love him or hate him, the dude puts on an energetic set every time.
Gojira.
Not familiar with Gojira? That sucks for you. This French metal band is amazing. Our girl Courtney summed up their history best. Check out her article detailing them HERE .
BABYMETAL.
BABYMETAL has become an international sensation. These aren't your typical Japanese Lolita chicks. They are absolutely amazing, and man can they play!
If you can't catch them at the festival, catch them here in Vegas on September 30th!
Chevelle.
Chevelle stole our hearts 24 years ago with songs like "Send the Pain Below" and "The Red", and now they are back to steal them again.
With 7 number one hits and over 4 million records sold world wide, the band continues to sell out shows all over.
This is a do not miss for sure!
A Day to Remember.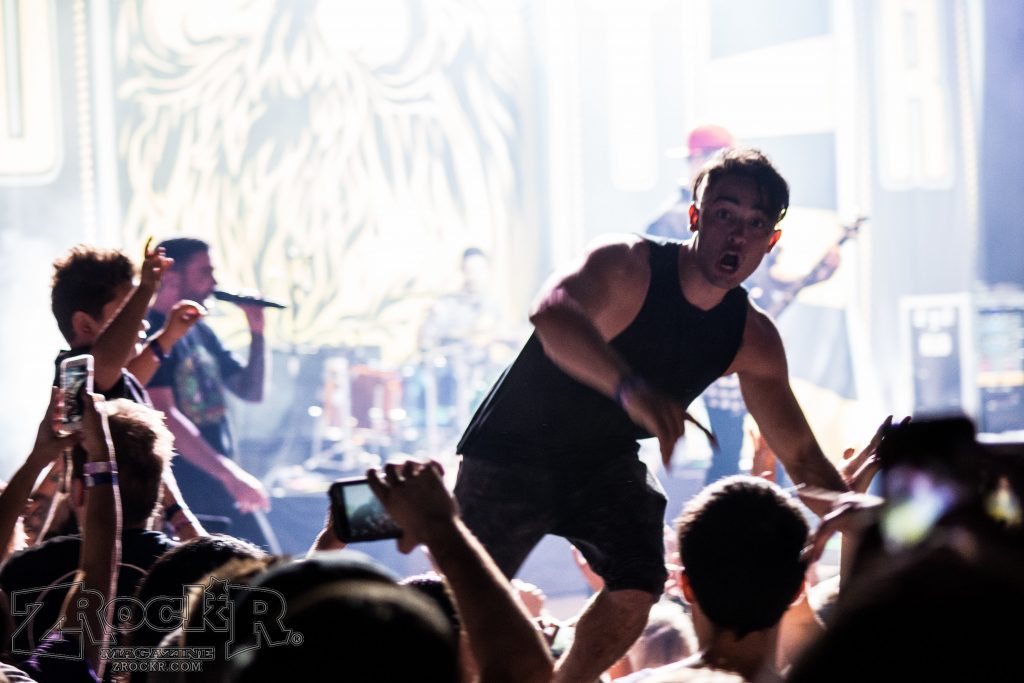 Hardcore kids rejoice! A Day to Remember is back with their new album Bad Vibrations.
We've had the pleasure of catching them live before and from the setlist to the crowd interaction, they fucking kill it. You cannot go wrong with their blended set of material that spans throughout their career.
KoRn.
This year celebrates the 20th anniversary of Issues, but KoRn has had us watching their every move since their self titled debut in 1994.
For 25 years, the band has captured crowds all around the world with their music, their newest album, The Nothing, dropping just last week.
When Jonathan Davis and the rest of the band step on stage, it's absolute magic and high energy. We wouldn't want you to miss out on this.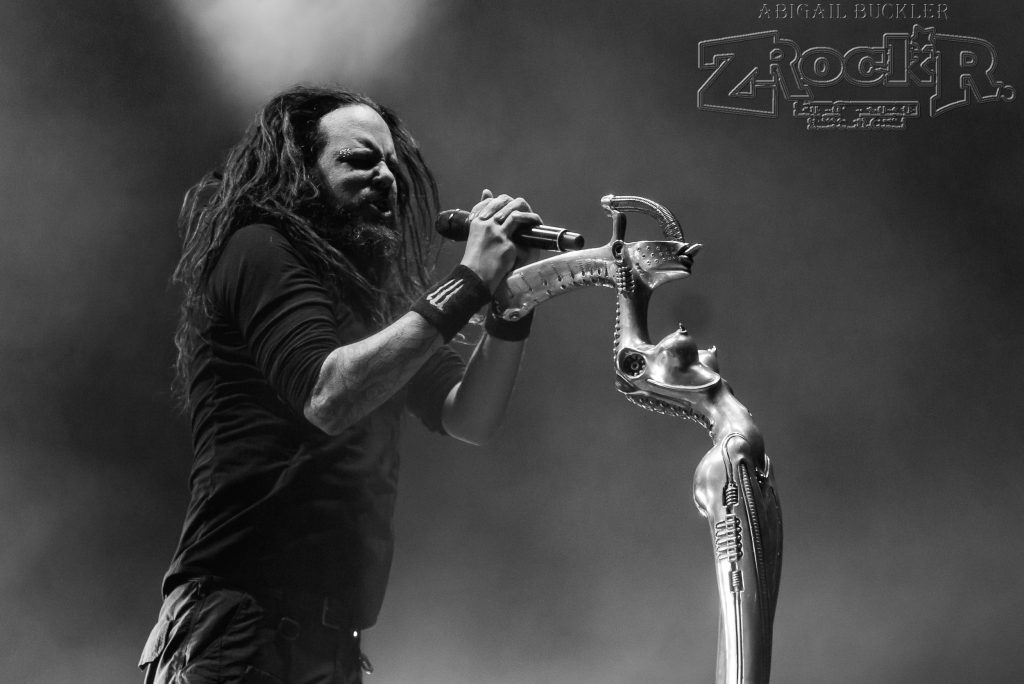 TOOL.
TOOL broke the internet this month.
It has been 13 years since their last album, and the newest release, Fear Inoculum, is in such high demand, that it is selling out everywhere! We have heard the album is absolutely amazing, and although we've not had the pleasure of capturing TOOL since the days at The Huntridge Theater, we've caught A Perfect Circle.
Vocalist Maynard James Keenan delivers intense sets. You're going to want to catch it while you can. Who knows how long you'll have to wait again?
So…
There you have it! All of the bands for Day 2 of the Aftershock Festival! To learn more about the bands and get your tickets, visit the official website HERE ! See you on October 13th!