The Aftershock Festival is going to be taking over Sacramento, CA next month! From October 11th through the 13th, the city is going to be pounded with some of the best metal, rock, and punk in the world.
So, who all is on the lineup and what can you expect? ZRockR has that rundown for you. We've had the pleasure to cover a good chunk of the bands on the bill. We are stoked for what next month's festival holds.
Friday, October 11th
Slipknot.
Corey Taylor and the rest of the members of Slipknot will be taking the stage on Friday. Although it's been 20 years since the band's debut album, Slipknot remains as leaders in the metal world.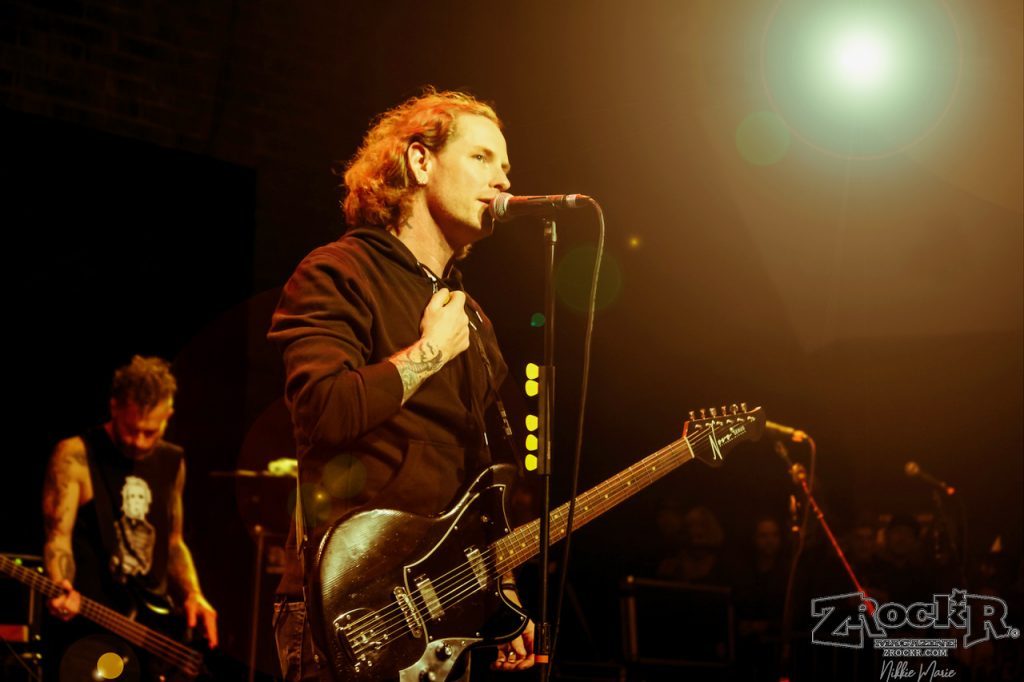 They consistently deliver show after show of epicness, and vocalist Corey Taylor is known for pushing himself on stage. Don't let the "Wait and Bleed" players' frightening and out-there stage get ups dissuade you. These guys are known for caring deeply about their fans, even recently stopping shows to ensure people in the mosh pit weren't hurt.
Slipknot is a band that has fans from toddler age all the way up to folks in their 60s, and will not disappoint.
Staind.
"It's Been A While" since we've seen Staind out and about. See what I did there? I can't help but slip a dad joke in here and there.
Anyway, we've seen a lot of Aaron Lewis doing solo acoustic acts across the country, but the whole band, not so much. Staind has been on again off again for the past 7 years. It's going to be a treat whether you are a fan or not to see the band as a whole perform on Friday night. Who knows how long this return will last?
Lamb of God.
Lamb of God certainly isn't going to be in your Mom's record collection. That is, unless your Mom is a huge metalhead.
Formed 25 years ago in Richmond, VA, the band has overcome a hell of a lot, and they have 9 killer records to show for it.
June came as a bit of a shock to fans of LoG all over when it was announced that drummer Chris Adler was no longer a member of the band. Many people figured the band would be done at that point, which is just silly to me. Fortunately, LoG has found an amazing drummer in Art Cruz from metal band Winds of Plague. We're stoked to see how their set is at Aftershock!
As a photographer myself, I'm excited to see if vocalist Randy Blythe drags his camera with him. If you haven't seen Blythe's work, seriously check it out. The guy is talented.
Halestorm.
While I've never been a huge fan of Halestorm, it is hard to deny that when Lzzy Hale opens her mouth, magic happens.
Female fronted metal is nothing new, although it has been pushed on to the back-burner for over 30 years. Halestorm is one of the bands leading the charge and showing that we chicks are just as badass as the dudes in the genre, and I certainly need to tip my hat off to them for that.
Dropkick Murphys.
It's no secret when the most beer is going to sell…
Dropkick Murphys are bringing an element of Punk to the Aftershock Festival.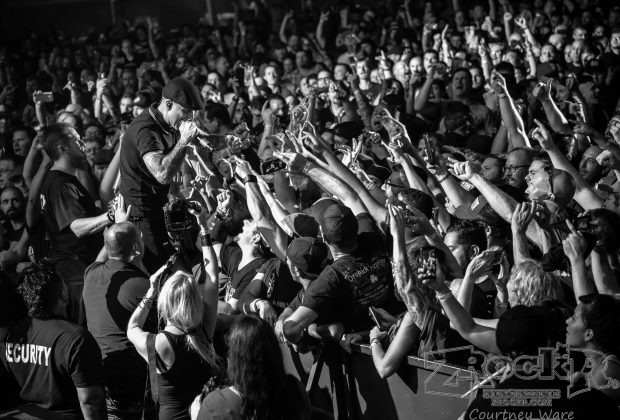 Like all punks, this band is fun, political, goofy, and raw. They were a huge part of the Punk Voter movement of 2004, and are very involved with charities ranging from kids to veterans.
These guys are probably best known (musically) for their Celtic-punk sound and will certainly have the festival crowd throwing a pint in the air as they sing along with their audience-mates.
Sum 41.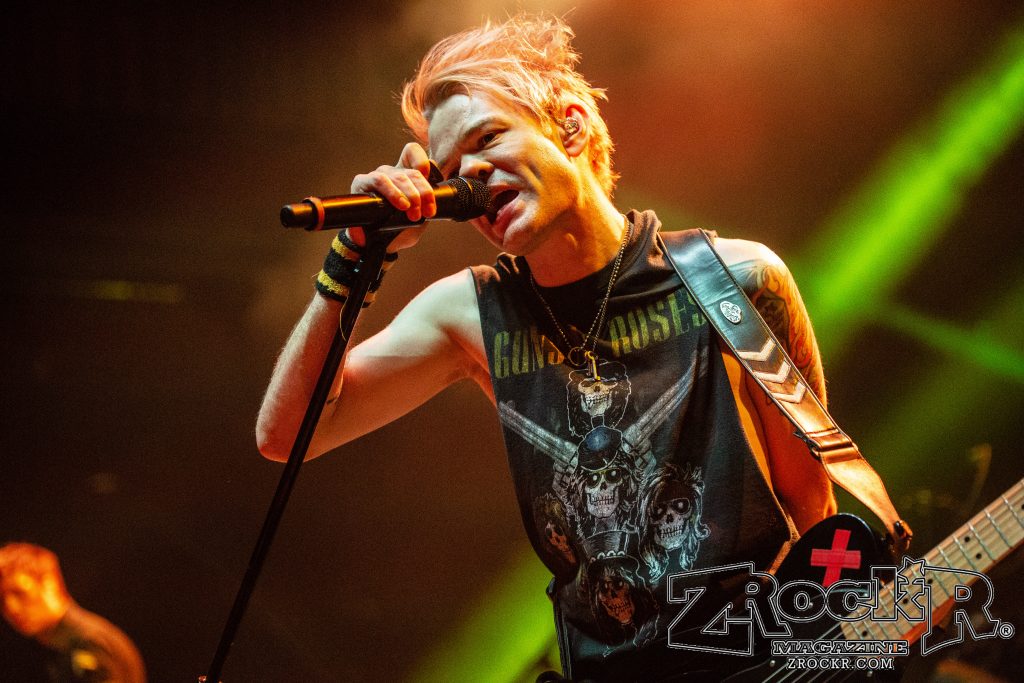 The band Sum 41 continues the Punk element on Friday, but these Canadians are not going to apologize for it!
The band just released Order In Decline this past July, and are kicking off the start of their tour in support of the record on September 29th! We're definitely hoping to catch them here in Vegas after the festival as well.
Clutch.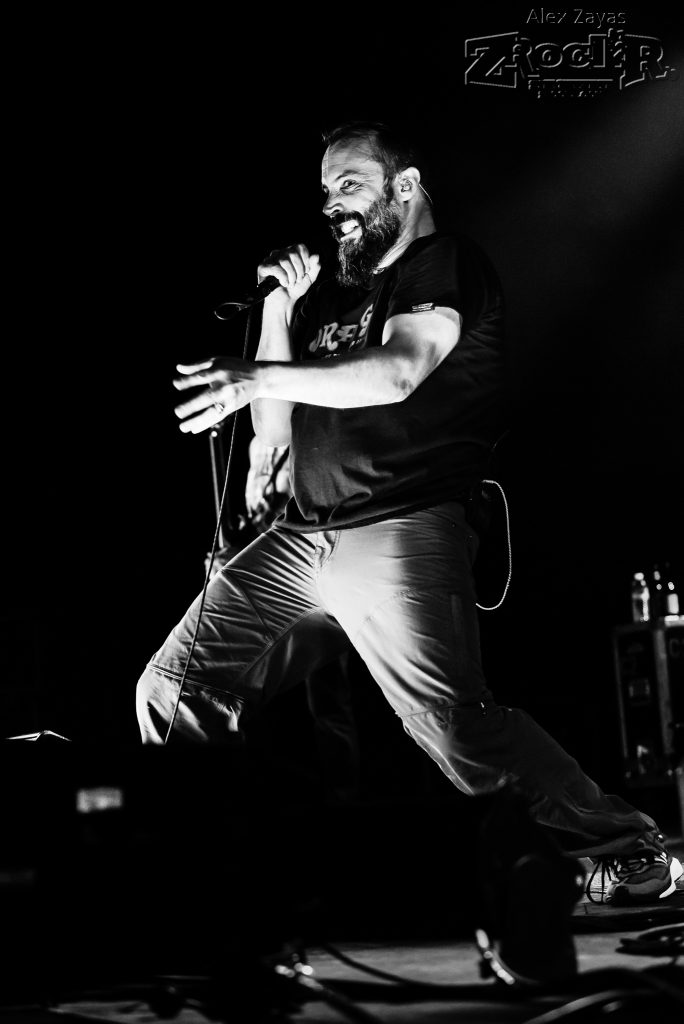 Let's be real. Who doesn't love Clutch? We have had the pleasure of covering their 2018 album Book of Bad Decisions as well as their show here with the mighty Primus!
Clutch is one of those bands where it's like… Are they punk? Are they metal? Is this some sort of weird Southern Rock? What is this magical melody in my ears?
Well, my friends, you'll find out.
I Prevail.
We here at ZRockR love I Prevail. We've had the pleasure of interviewing them and covering them on multiple occasions.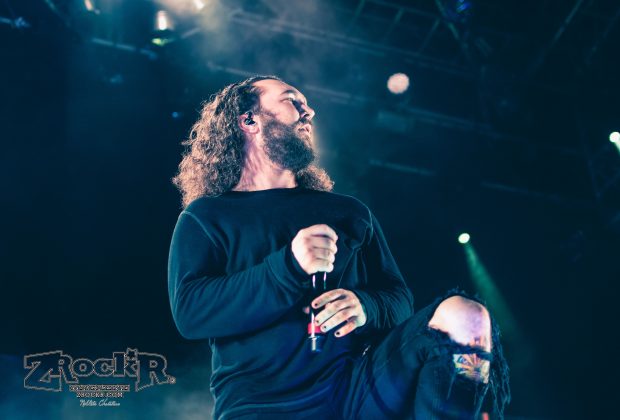 While their break out may have been a Taylor Swift cover, these guys are anything but poppy. The duo vocals of Brian and Eric blend perfectly together. These guys are like an early version of The Used or Taking Back Sunday, but with more of an edge.
Beartooth.
It's been a minute since we've seen Beartooth.
Their tenure in the music business, much like I Prevail, isn't as great as some of the other bands on Friday night's bill. That's no reason to underestimate them though. At. All.
These guys are hardcore punk at its finest, and even though there were a couple lineup changes in 2018, these guys are not only still going strong, but still delivering blisteringly amazing sets. Aftershock will be no different.
Motionless in White.
This is another band I wouldn't consider myself a fan of. However, after seeing them open for H.I.M. in 2015, I must say, they deliver a damn good set.
Motionless in White is one of those bands where it's like… Are they metal? Goth? What is this? It's good. I'm just going to say that. It's good.
They have a pretty amazing stage presence that works well for the sound and the aesthetic that they are successfully conveying. I have no doubt that their set will be one of the most talked about for the evening.
Andrew W.K.
Ah, shit! If Andrew W.K. is on the bill Friday, then we all know that is the place to be.
It's been 18 years since his big break with "Party Hard" off of the debut album I Get Wet, and not only is he still just as relevant, he hasn't tried to be anything other than what he is. His hair is still long with a grungy appearance, and the dude is still in all white. He found what works, and he stuck with it, and I commend him for that.
If nothing else, go to Aftershock for this set. It's bound to be killer, and fun.
Philip H. Anselmo & the Illegals.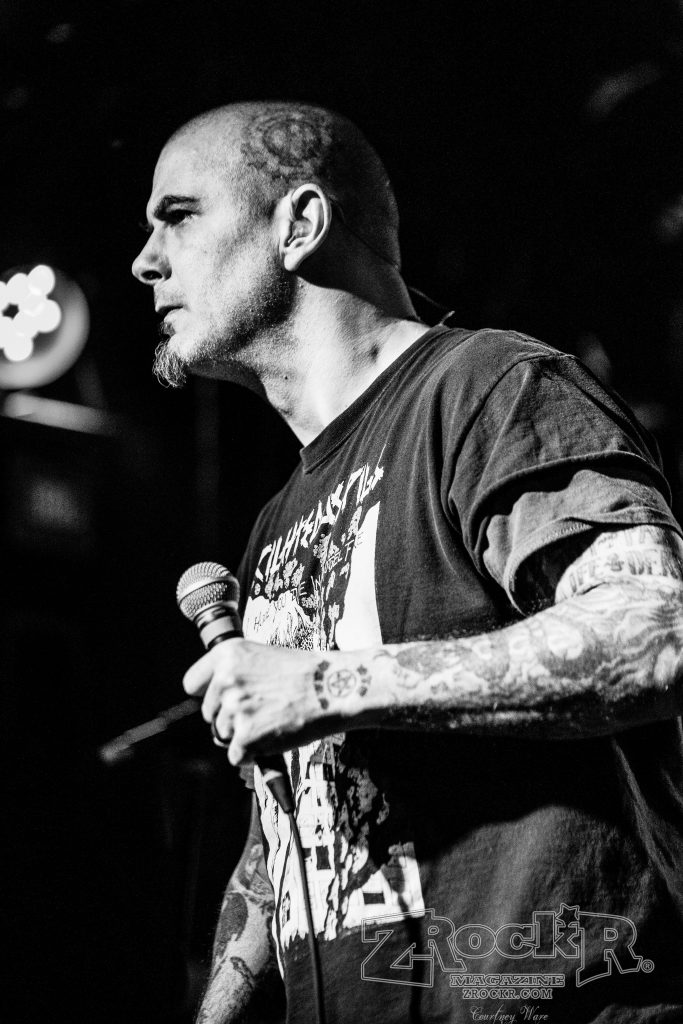 Love him or hate him, Phil Anselmo is a fucking metal legend.
We caught his show with his band The Illegals last year here in Vegas, and it was the talk of the town for weeks. It's been a long time since the Pantera days, and if that's all you know Phil for, then you need to stick around for this set.
Knocked Loose.
When you think of hardcore punk and where it comes from, Kentucky is probably the last place on your list. Well, that's where Knocked Loose comes from.
Although the band's debut album is only 3 years old, they've gotten high recommendations for their live performances. If you like the direction that punk is heading in, check these guys out.
Angel Du$t.
Not to be confused with the German thrash band Angel Dust (or Angeldust), Angel Du$t is another hardcore band, this one hailing from Maryland.
Comments have been made that the 6 year old band brings out a sound that appears to be influenced by bands like Bad Brains and All. I'm curious to see not only if this is true, but how they hold up live. While I'm not familiar, I highly doubt the festival would allow shit on their bill.
Poppy.
Poppy is a name I have been seeing literally everywhere this year.
I don't think anyone can really understand what Poppy is, but everyone is enamored by her avant garde approach to music. Dubbed as the "Warhol of the YouTube era", she certainly is something new. I really can't figure it out.
I do know this much, it's a nice break from the dubstep and over computerized bullshit that keeps coming out. It's nice to hear something different.
Ded.
Arizona band Ded is another band that is new to the scene who is likely to do well at the Aftershock Festival.
Blending heavy sounds with horror themes, Ded is bound to tantalize any of their listeners.
The Pink Slips.
After cutting their teeth in classic venues like the Troubador and the Viper Room in Hollywood, The Pink Slips are making their Aftershock debut.
This band adds the synth-pop, vintage rock n roll flair to the festival lineup.
Santa Cruz.
Coming all the way from Helsinki, Finland, Santa Cruz adds on to the rock n roll style in this mostly metal festival.
Although the band has been around for 12 years, they aren't very well known to the American audience. This is bound to change that!
So…
There you have it! All of the bands for Day 1 of Aftershock! To learn more about the bands and get your tickets, visit the official website HERE! See you on October 11th!