UK Indie label Red Manor Records has released it's new compilation "Guitars Of The Underground". Featuring some of the best underground rock and metal bands from around the globe; the release is available on CD, cassette, mini disc and a beautiful red 180g vinyl! This features Red Manor's "Quiet Vinyl Mastering". The process allows all the nuanced tones and sounds to come through clear and uncompressed.
The release features such artists as Las Vegas' own Wicked Garden and Leaving Springfield; who were chosen from thousands of submissions.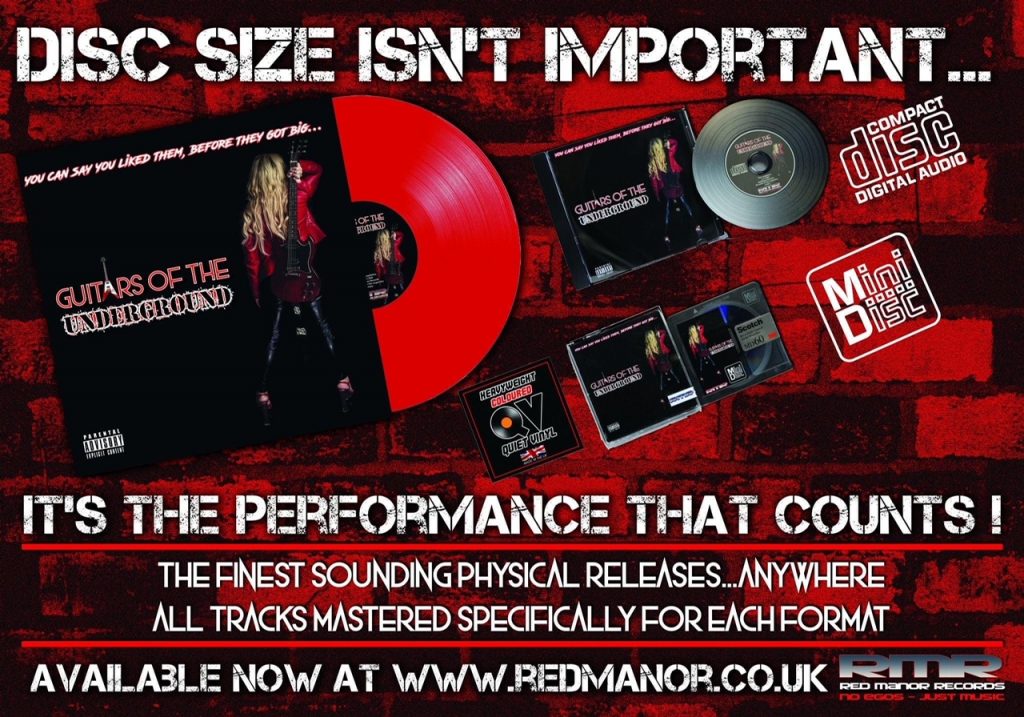 Red Manor Records specializes in compilations using classic release methods in true underground fashion. Thanks to this, it gives artists fair compensation for their art.
Track Listing:
Hunter – You Could Be The One

Krom – Hibernation
Leaving Springfield – Never Enough
EdShapedHole – Unholy
The Cathodes – Dr Fell
Yesterday's News – Procrastination
Abe's Apes – You
Wicked Garden – Over And Done
3rd Degree Gurns – Classy Man
Null Rays – Guest Of Honor
Paralies – A Song For Your Light
How to Order:
PHOTO CREDIT: All photos for promotional use only and credited to Red Manor Records