Bellingham, Washington's Death Cab for Cutie will be gracing The Chelsea here in Vegas on September 15th. It feels good to write that. It's been more than a year with little to no shows. So, us concert goers in the Vegas area are eating up as much as we can.
Although the band, comprised of Ben Gibbard, Nick Hamer, Dave Depper, Zac Rae, and Jason McGerr has been around since 1997, I hadn't heard them since high school around 2004. This is likely due to smaller releases that gained gradual traction. After signing with Atlantic Records in 2004 and releasing Plans in 2005, you couldn't go anywhere without hearing them.
"Soul Meets Body" is a song that was played so much on my lime green iPod Nano that if it were a vinyl record or cassette, I'd have had to buy multiple copies.
Then came "I Will Follow You Into the Dark". If you didn't dedicate this song to your high school/college boyfriend/girlfriend, were you even in a serious relationship? It is arguably one of the most beautiful songs ever written.
Narrow Stairs, which came out in 2008, just before the end of senior year, was equally amazing. "Soul Meets Body" was quickly replaced by "I Will Possess Your Heart".
Every album since has been a time stamp on this thing called life. Death Cab For Cutie has a way of writing time stamps for your life. You hear the song, and are immediately transported. That isn't an easy thing to do. After 9 albums, they still have a way of doing so.
I digress. You really don't care about my personal connection to the band or the songs. You care about their upcoming show and what to expect!
Show Information.
Death Cab for Cutie will be hitting the stage with supporting act Illuminati Hotties out of Los Angeles. The Chelsea is a gorgeous venue located inside the Cosmopolitan Hotel. Tickets for the Vegas show on September 15th can be found on Death Cab for Cutie's official website.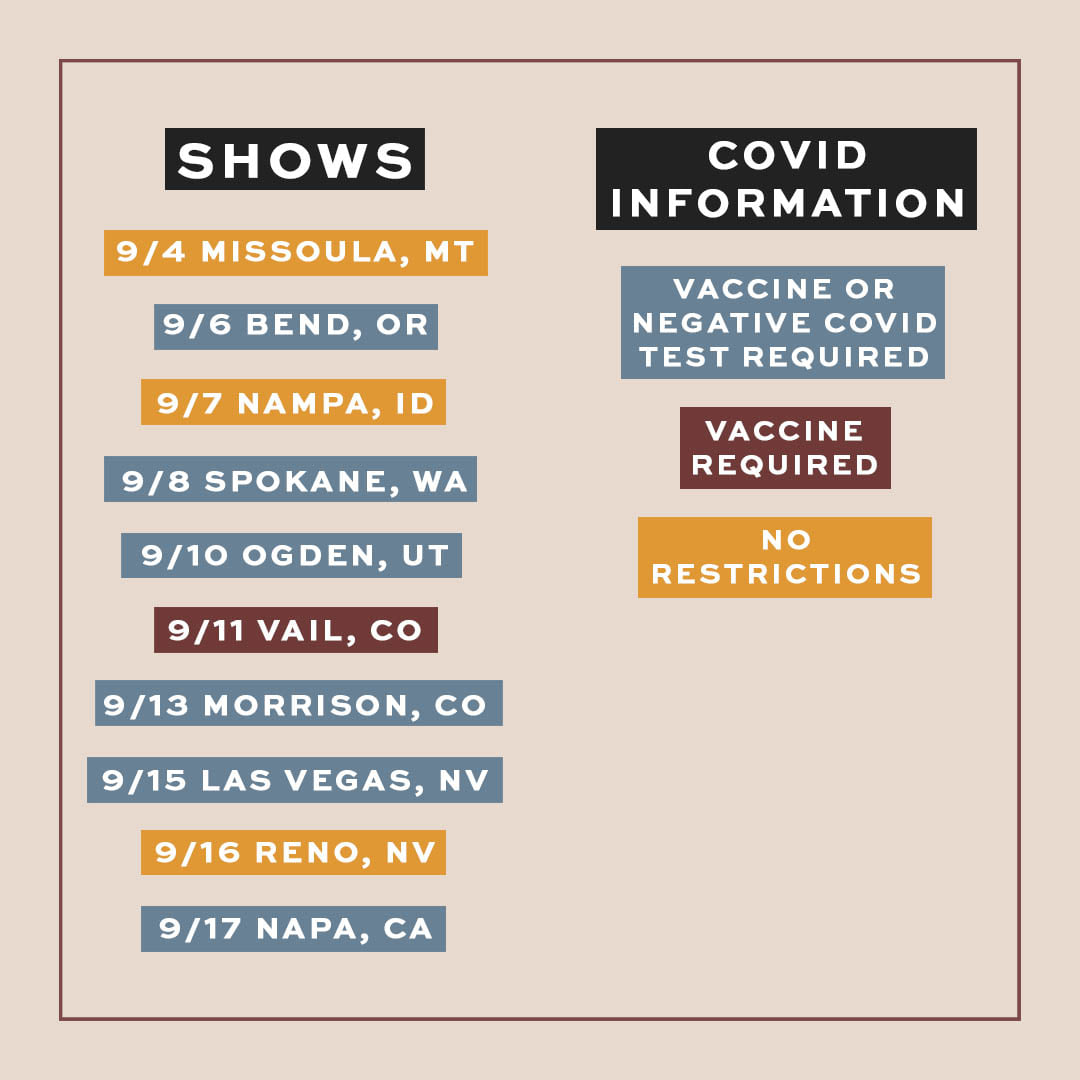 As we are still in a pandemic, proof of vaccination or a negative COVID-19 test will be required in order to attend. Mask up, be safe, and we will see you at the show!
In the meantime, check out our review and photo gallery from when they played The Joint in 2019!
PHOTO CREDIT: All photos are ©Death Cab For Cutie and Original Artists - For Promotional Use Only