It was an hour before the gates were to open, and then the post came out. Day 1 of When We Were Young was canceled, the entire scene was devastated and in shock. Non locals really don't understand how bad the wind can get here, and as disappointing as the call was; it was still the right call.
Bands started to scramble, wanting to do what they could to try to make up for the cancellation. The All American Rejects were one of the first bands to announce a free show downtown in the Arts District at Soul Belly BBQ. The show was announced around noon and soon the line was wrapped around the block with people waiting for the 9PM show.
When it came time for the doors to open, Tyson Ritter and the AAR boy did not disappoint. The set list was nothing but throw backs and classics, opening with Swing, Swing. The entire crowd erupted and sang along with every song.
Set List:
Swing, Swing
One More Sad Song
Time Stands Still
Dirty Little Secret
Stab My Back
The WInd Blows
My Paper Heart
It Ends Tonight
Move Along
Gives you Hell
The Last Song
Encore:
I Wanna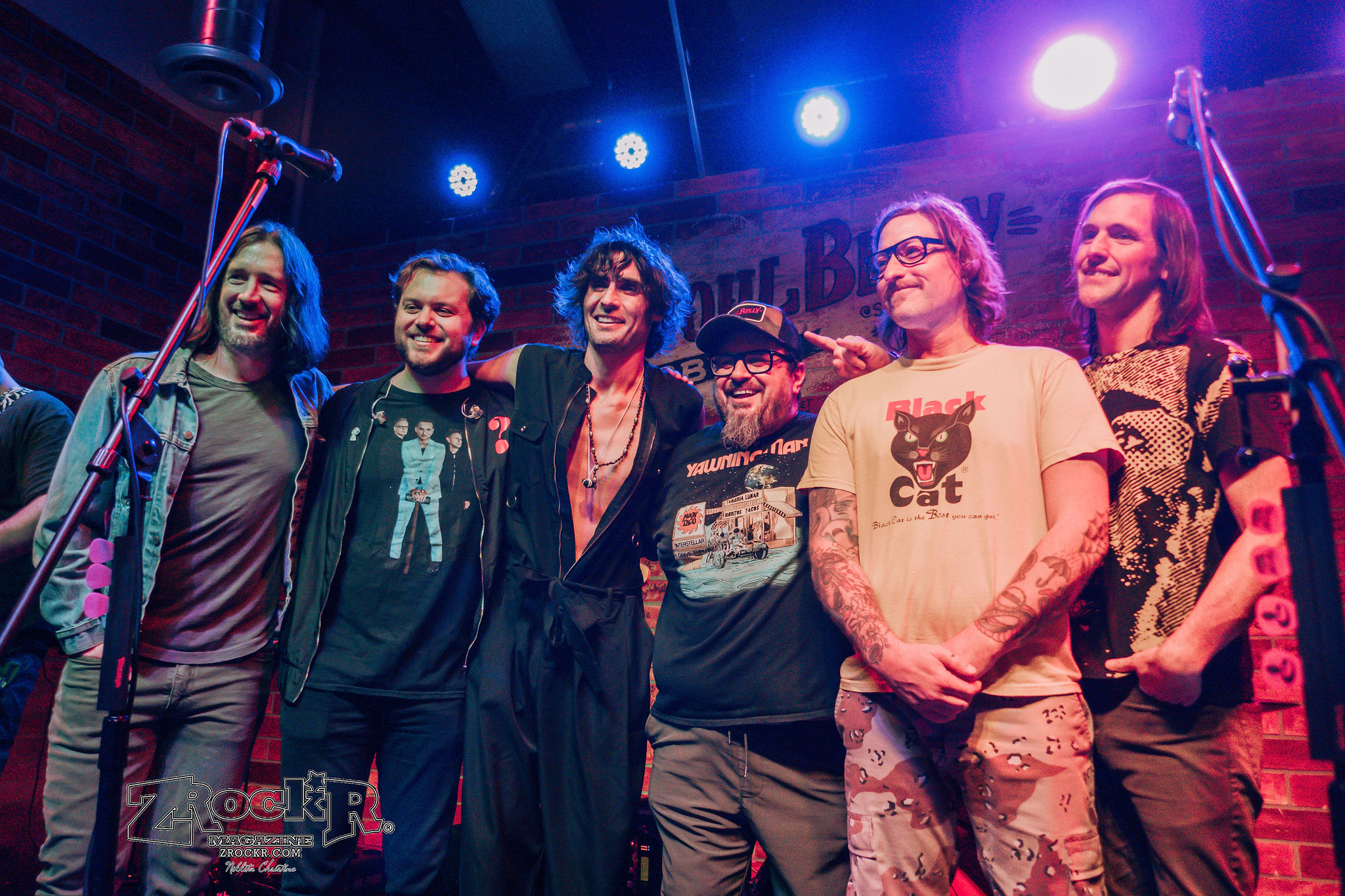 Between songs, Tyson entertained the crowd with thanks to Soul Belly BBQ and their fun hashtag of #jigglybeef and praise to downtown Las Vegas and how art thrives away from the strip.
The funniest part of the evening was when Tyson asked the crowd how many people had planned to see Avril Lavigne over them at the festival. The crowd went silent and then the silence turned into laughter.
Overall the show was amazing and for sure turned around the day for those that could make it.
It was amazing to see this community set up these pop-up shows and do what they could for the scene.
All photos by Nikkita Christine for ZrockR Magazine 2022, ALL RIGHTS RESERVED.