Queensryche is still going strong! Their classic hybrid of hard rock/metal sounds with progression has long made them greats in the music world, and the recent decade has seen a reawakening of interest in the band with the arrival of vocalist Todd La Torre, formerly of Crimson Glory (former classic vocalist Geoff Tate has forged a successful solo career following his separation from the band). Prior to 2022, the La Torre-fronted version of Queensryche had released three albums – 2013's self-titled effort, 2015's CONDITION HUMAN, and 2019's THE VERDICT. There have been a number of lineup changes along the way, but the band has persevered and continued to make solid music.

DIGITAL NOISE ALLIANCE is the fourth studio album from the band to feature vocalist Todd La Torre, and the sixteenth studio album from the band as a whole (seventeenth if one includes the 1983 debut EP). The band's current lineup consists of Todd La Torre, guitarist Michael Wilton and Mike Stone, bassist Eddie Jackson, and drummer Casey Grillo. Of the current lineup, Wilton and Jackson are original members. The album is produced by Zeuss, who has previously worked with the band, and also helmed Todd La Torre's solo album.

How does the 'Ryche's latest studio effort stack up? I'd definitely say DIGITAL NOISE ALLIANCE is more progressive and melodic than its most immediate predecessor in the band's back catalogue, 2019's THE VERDICT, but fans will be happy to know that doesn't come at the expense of heaviness. It still amuses me to come across people who claim Queensryche isn't Queensryche without Geoff Tate. Those people are truly blind, especially considering the band is released albums this solid, consistent, and all-around powerful. If DIGITAL NOICE ALLIANCE doesn't shut up those naysayers, nothing will. There's some killer riffage to be had throughout the release, fantastic vocals, and a sound that runs the gamut from the hard and heavy to the more melodic and progressive. It's great to see something that's simultaneously modern while at the same time paying homage to the past; "Forest," for example, feels like an homage to the band's classic 1990 hit, "Silent Lucidity," paying tribute without feeling like a copycat. The album has made enough of an impact that it'll likely show up on my eventual "Best of the Year" list. I doubt any fan of the group will feel otherwise when they hear what the band has given them on this release.

The album also included an additional bonus track – "Rebel Yell," a cover of the classic Billy Idol anthem. It's great to hear the band come completely out of left field and record a cover of a song you'd never expect them to touch, succeeding at staying true to Idol's original while also doing it justice by making it their own. I was skeptical, but this makes for a surprisingly strong addition to the release!

In addition to the normal Digipak CD, a Deluxe Edition is also being sold, which I purchased. In addition to including the album on CD (and with all the standard Digipak CD packaging and the like), this version includes a mini poster (and by mini I mean not very big at all), pin of the Queensryche logo for the album, and a set of earplugs with a custom case. While there is some cool swag to be had here, it doesn't quite justify the nearly $40 price tag, cool as some of the stuff may be. Just get the standard release; it'll cost you considerably less, and you get what counts most – the music. Scroll down past the review to see pics of the DX edition and its swag, as well as links to other Queensryche reviews.

DIGITAL NOISE ALLIANCE is already on my favorite albums of the year list, and it's no surprise to see these guys going strong in their current incarnation. If you want some great classic hard rock and heavy metal with the progressive and melodic twist only the 'Ryche could deliver, you'll be satisfied with what this release delivers. I don't know if I'd quite call it the best La Torre-fronted release the band has put out, but if it isn't, it's pretty damn close to the top. You owe it to yourself to add this release to your rock and metal collection. Absolute highest recommendations!
IMAGES FROM DELUXE EDITION: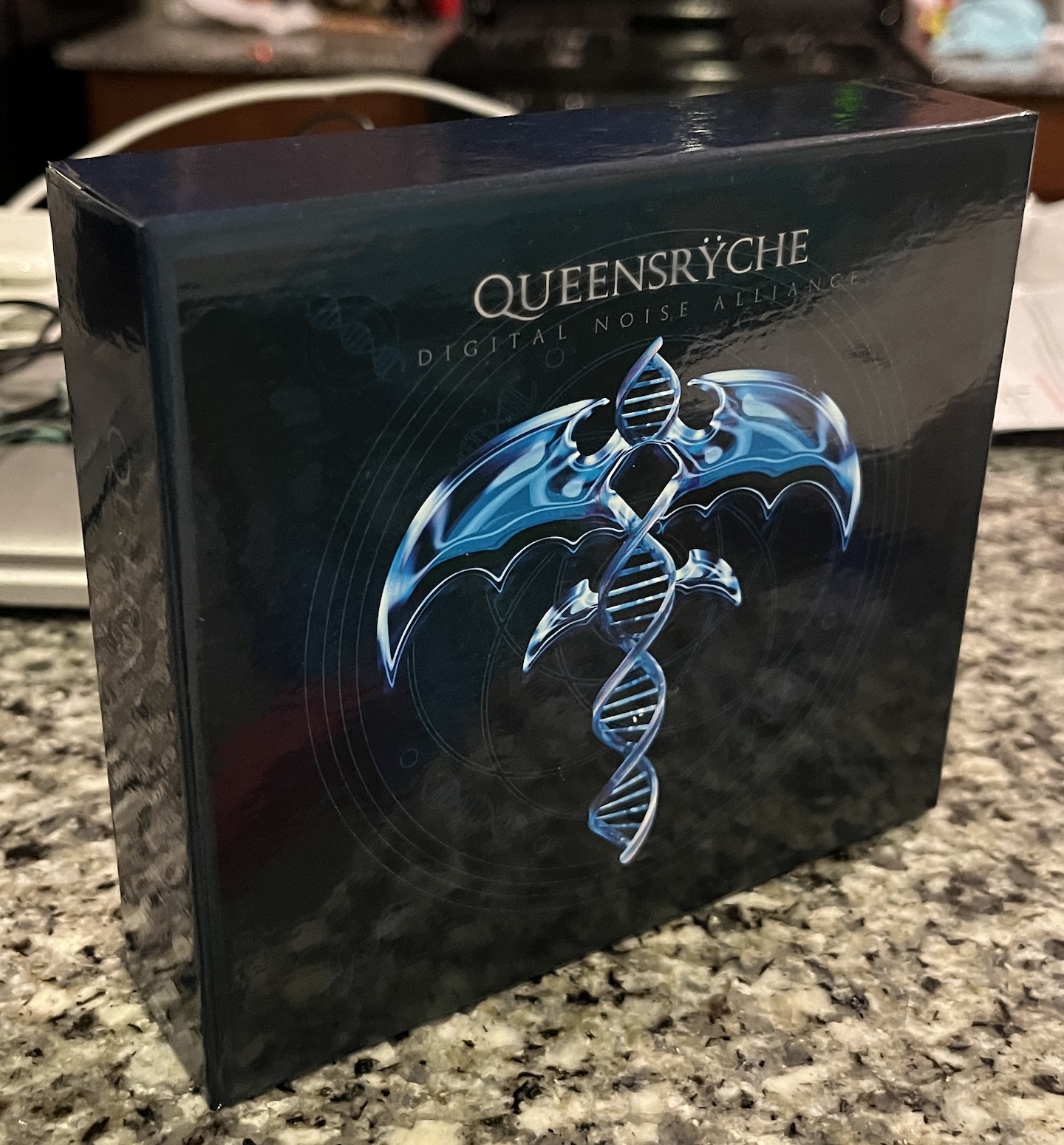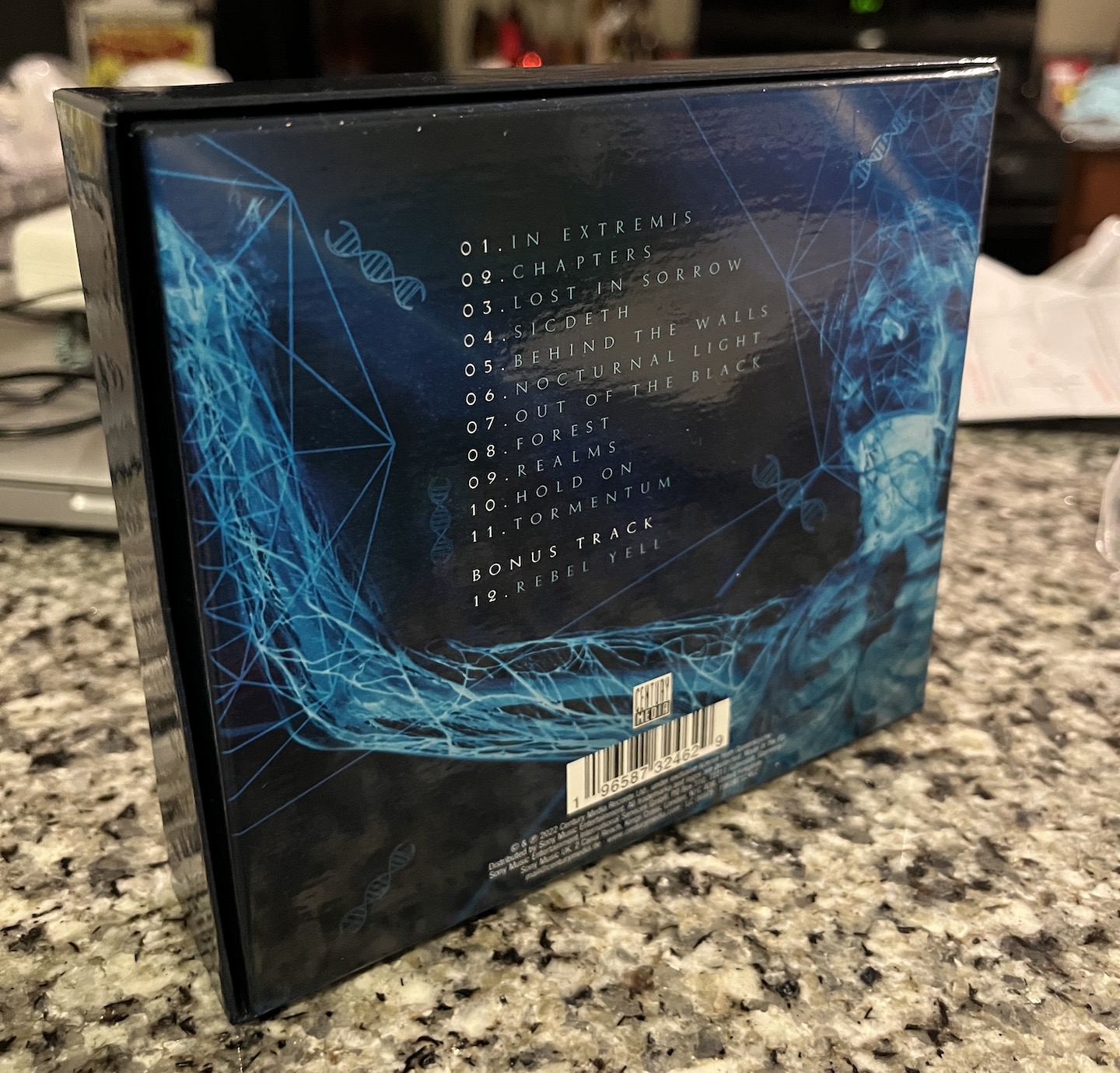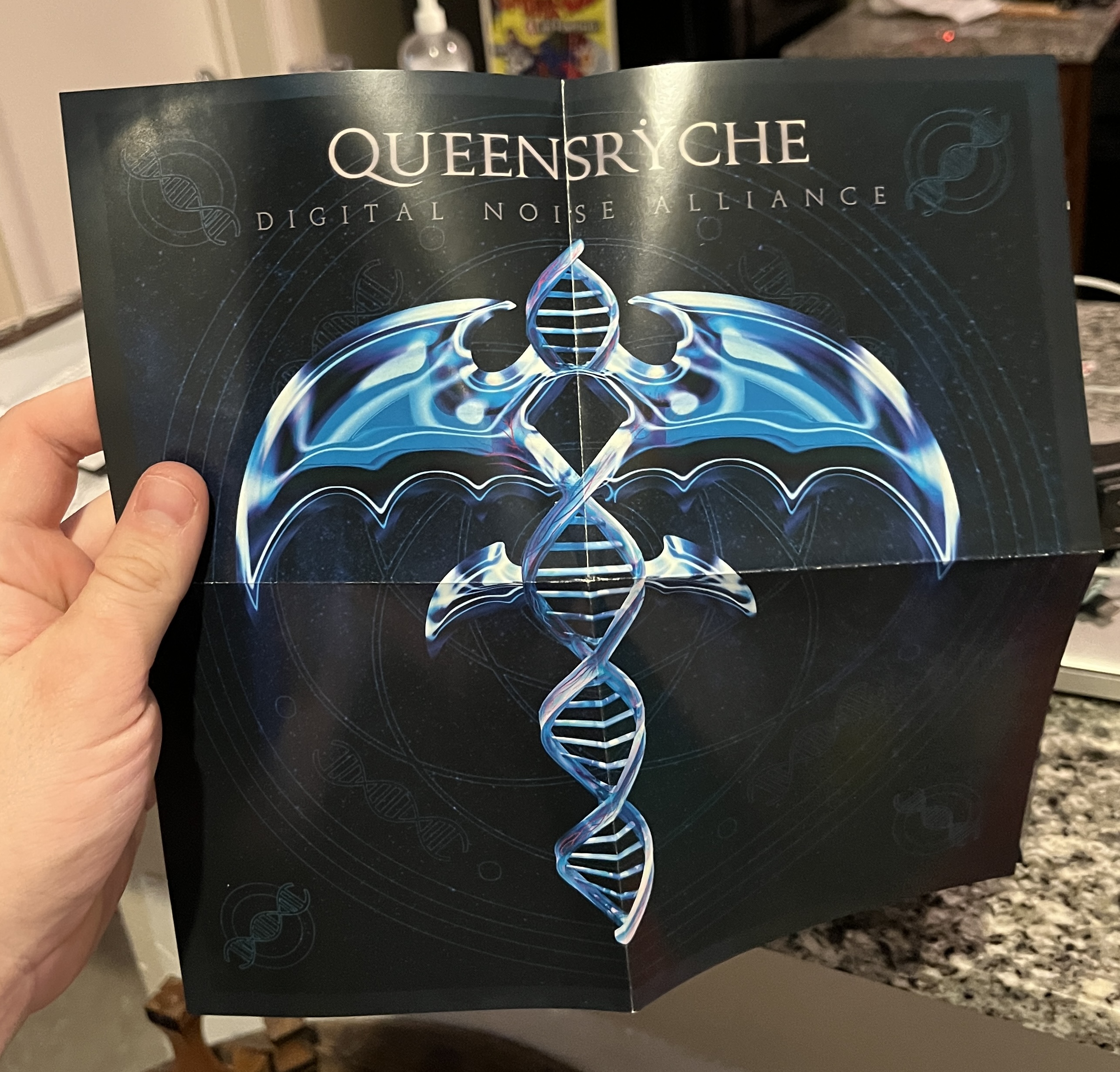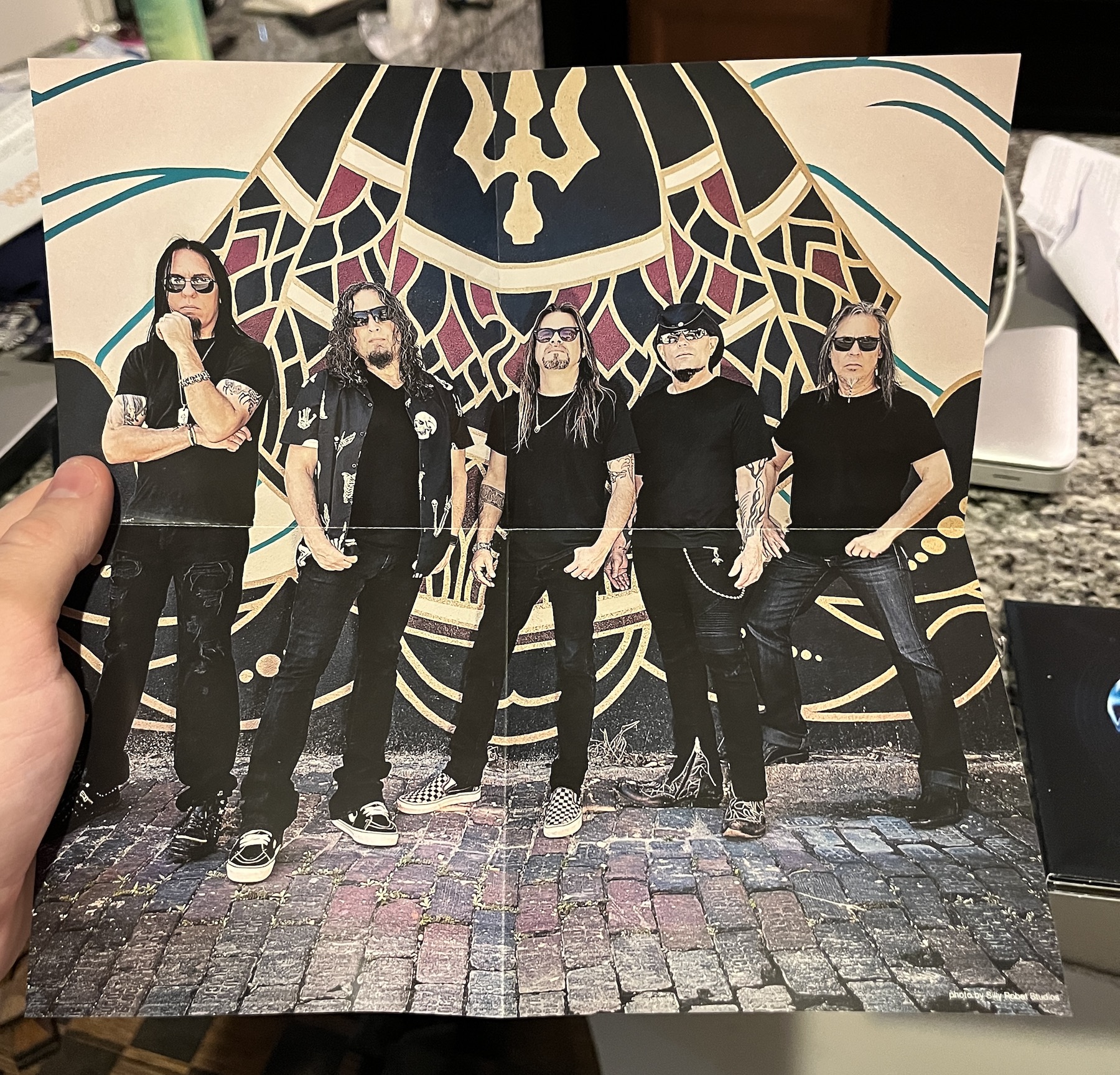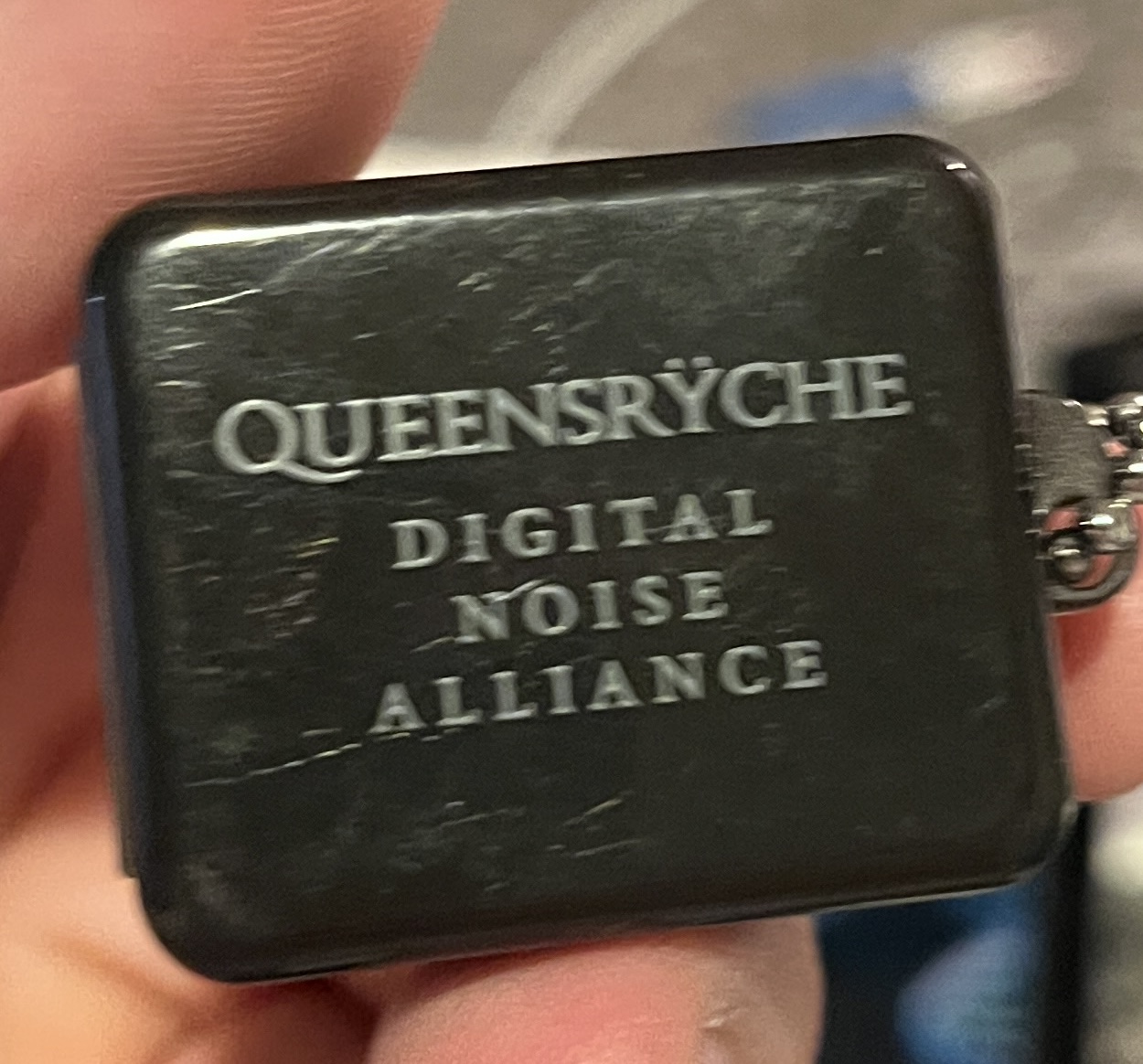 PAST QUEENSRYCHE/TODD LA TORRE REVIEWS (all are written reviews on ZRock'R except where stated otherwise):
Todd La Torre REJOICE IN THE SHADOWS album review (YouTube video)