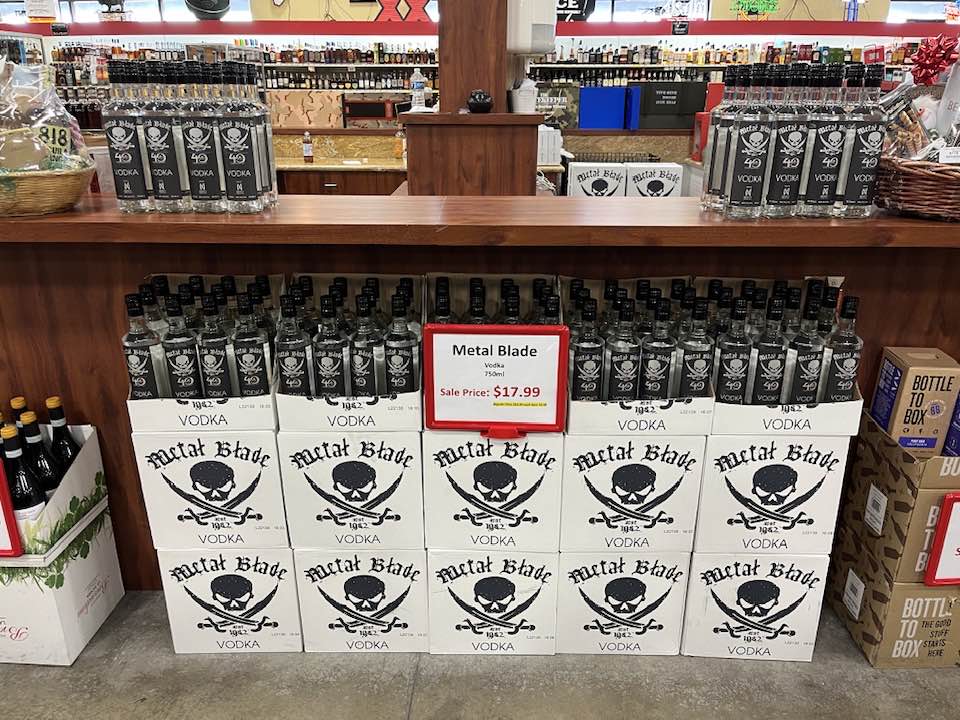 It's been 40 long and interesting years for Brian Slagel and Metal Blade Records. And the 40th anniversary for the label is certainly being celebrated in some big ways. We had several anniversary gigs, including a fantastic one with Don Jamieson and Sacred Reich at The Space Las Vegas. Recent years saw Mr. Slagel relocating to Las Vegas, which has included opening Metal Blade booths in the Antique Mall of America on South Las Vegas Blvd., as well as a Metal Blade museum (which this headbanger has yet to visit).

These days, a big business in the music industry is musical entities making and selling their own alcohol. Mr. Slagel has followed suit with the arrival of a Metal Blade vodka! This is in addition to a Metal Blade rum also being put on the market. An announcement was made a few weeks back that there would be an event to celebrate the vodka release at Lee's Discount Liquor on Sunset, with in-store appearances by Slagel himself, Lizzy Borden (himself also now a Vegas resident), and celebrated rock/metal media personality Eddie Trunk, who lives part-time in Vegas now.



This event was scheduled from 12 noon to 4:00 PM on Saturday, December 11, 2022 with Mr. Slagel and Mr. Borden planning to arrive at the beginning of the event, and Eddie Trunk to arrive later in the day. Being the punctual one that I always am, I arrived for the event fairly early, roughly 15-20 minutes before the official start time. Being that I don't drink alcohol (I purchased one bottle of the vodka for a gift and one to keep as a collector's item), I walked around the store killing time, which was actually quite amusing when I saw how many different other musicians had alcohol of their own, including (but certainly not limited to) KISS and Megadeth! For me, going into a liquor store is about like an average person going to the Moon, so this was certainly an interesting experience.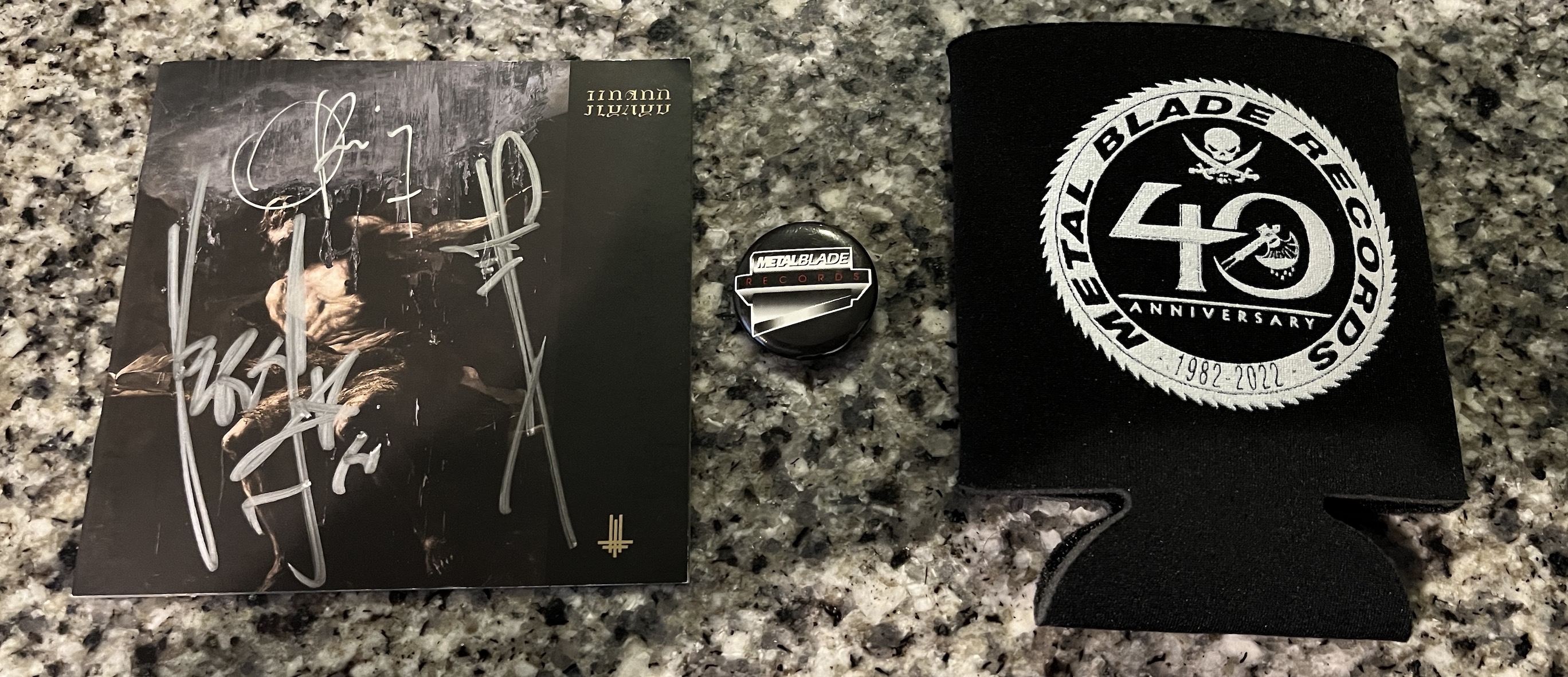 Sure enough, Brian and Lizzy arrived right on time, along with some other Metal Blade personnel. A few people had arrived for the event prior, and Brian and Lizzy were immediately hospitable and sociable with their fans, taking the time to sign autographs, take pictures, and socialize – I swear, one attendee must have had every album Lizzy Borden ever released on vinyl (all of which he was happy to sign!) I myself had brought my copy of the book TALES FROM THE STAGE (in which Brian and Eddie Trunk are both interviewed), a vinyl sleeve of the reissue of METAL MASSACRE (the early heavy metal compilation released by Slagel that featured the first-ever commercially-released Metallica song), and a Lizzy Borden poster that was included with a vinyl reissue of one of their albums. These guys were very accommodating to their fans; they signed anything and everything anyone had, of course encouraging a vodka purchase. Buying two bottles got fans some bonus Metal Blade memorabilia, in addition to some freebies like buttons, coasters, and beer cozies.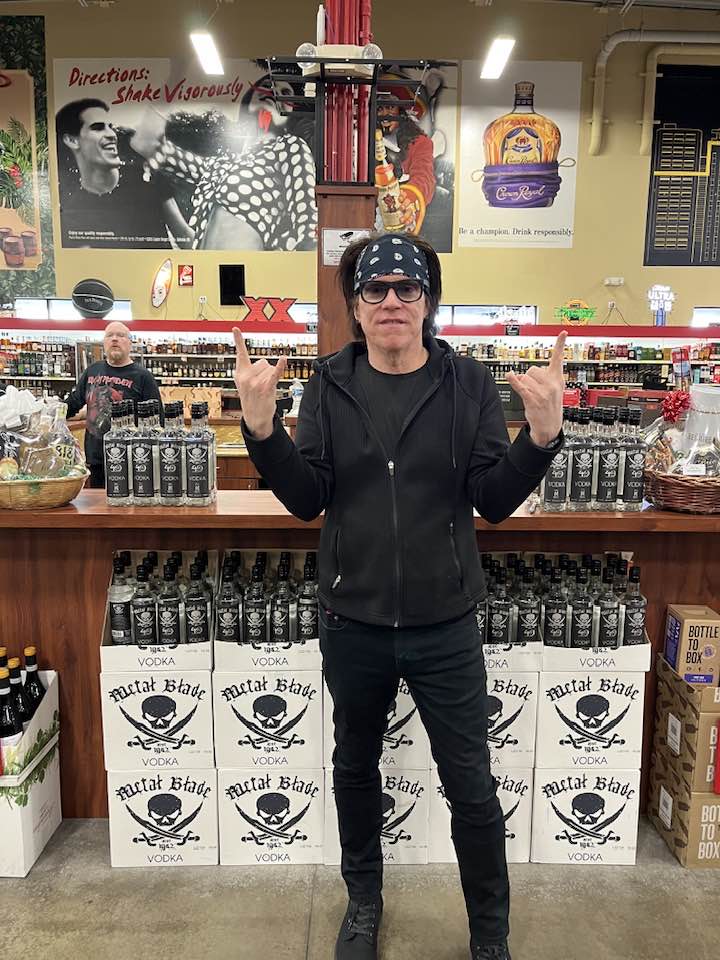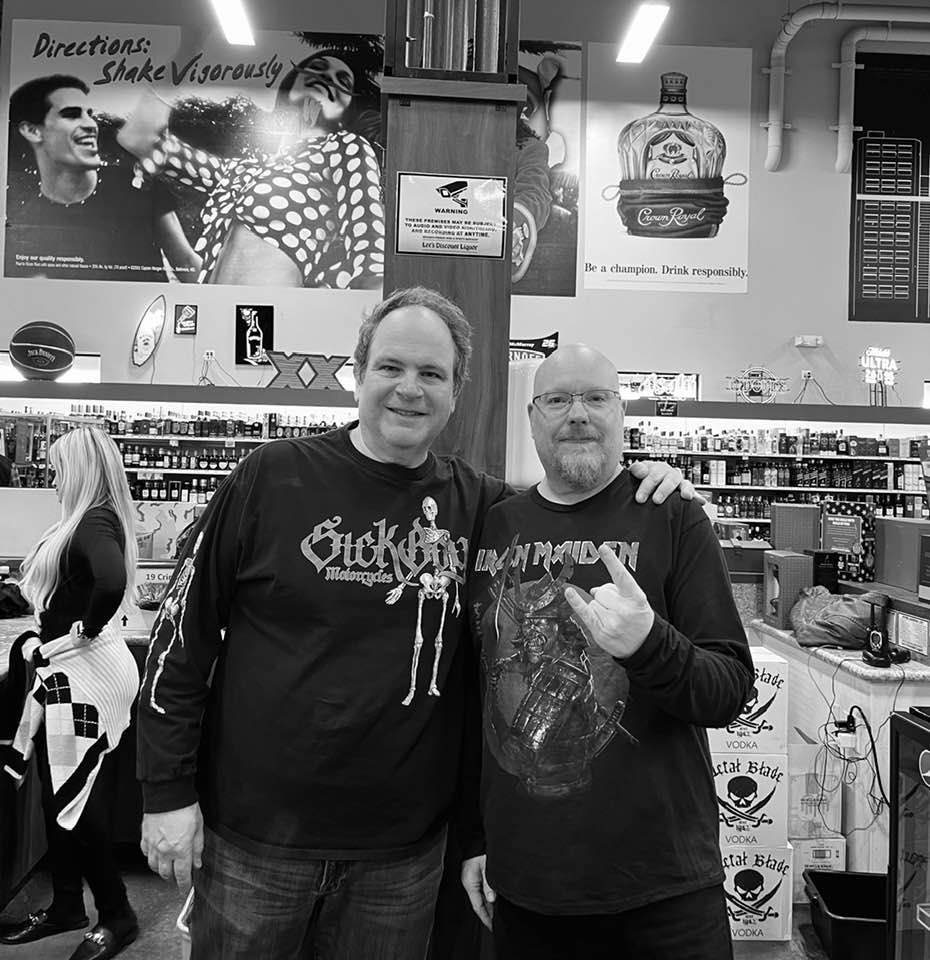 Eddie Trunk arrived later during the event. The area set aside for the event was the place in the store usually reserved for alcohol tastings, and there were a fair number of people coming through throughout the entire event; one young man was even in town from Des Moines, Iowa! There was always a group of people coming through, but the goings-on were never so jam-packed that fans weren't able to socialize with everyone. Trunk, of course, is a part-time resident in Vegas now, and will be hosting some episodes of his Sirius XM radio show from Sin City over the course of the next week. I'd hoped some other musicians from around town would've showed up and hung out, and we were lucky enough to get a visit from guitarist Stoney Curtis, which was an unexpected surprise.

This was a fantastic showcase for Metal Blade vodka, and hopefully it'll be the first of many for music industry people living in Las Vegas who opt for alcohol releases. It was a great intimate event for fans, crowded enough to be a success but never so jammed that there was a massive wait in line or anything like that. Keep an eye on the music scene in Vegas; this headbanger is eager to see what's on deck for Metal Blade in 2023!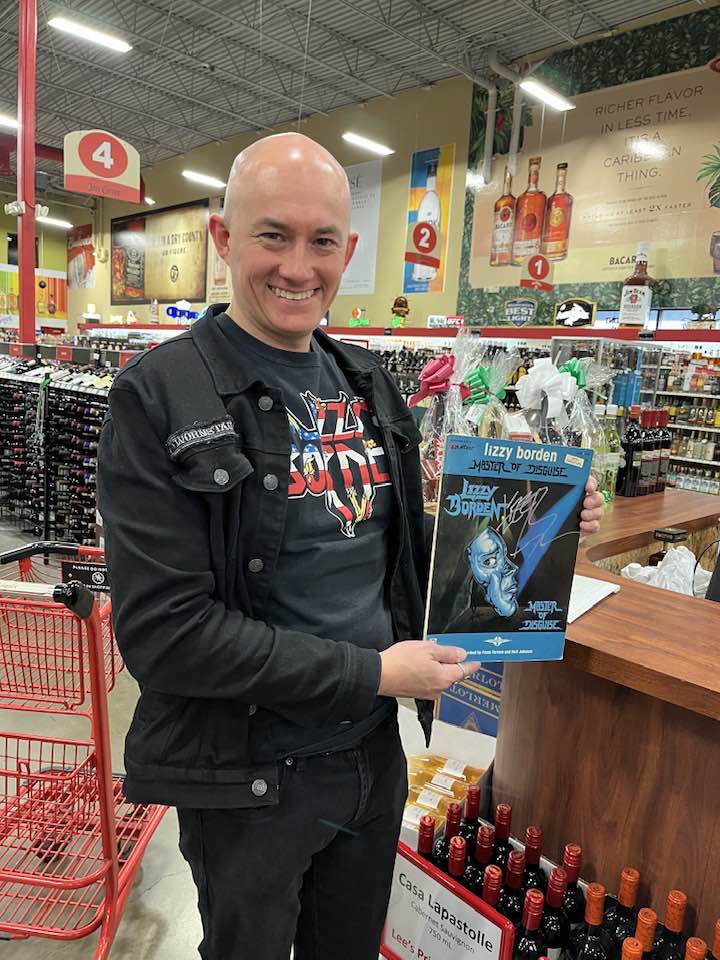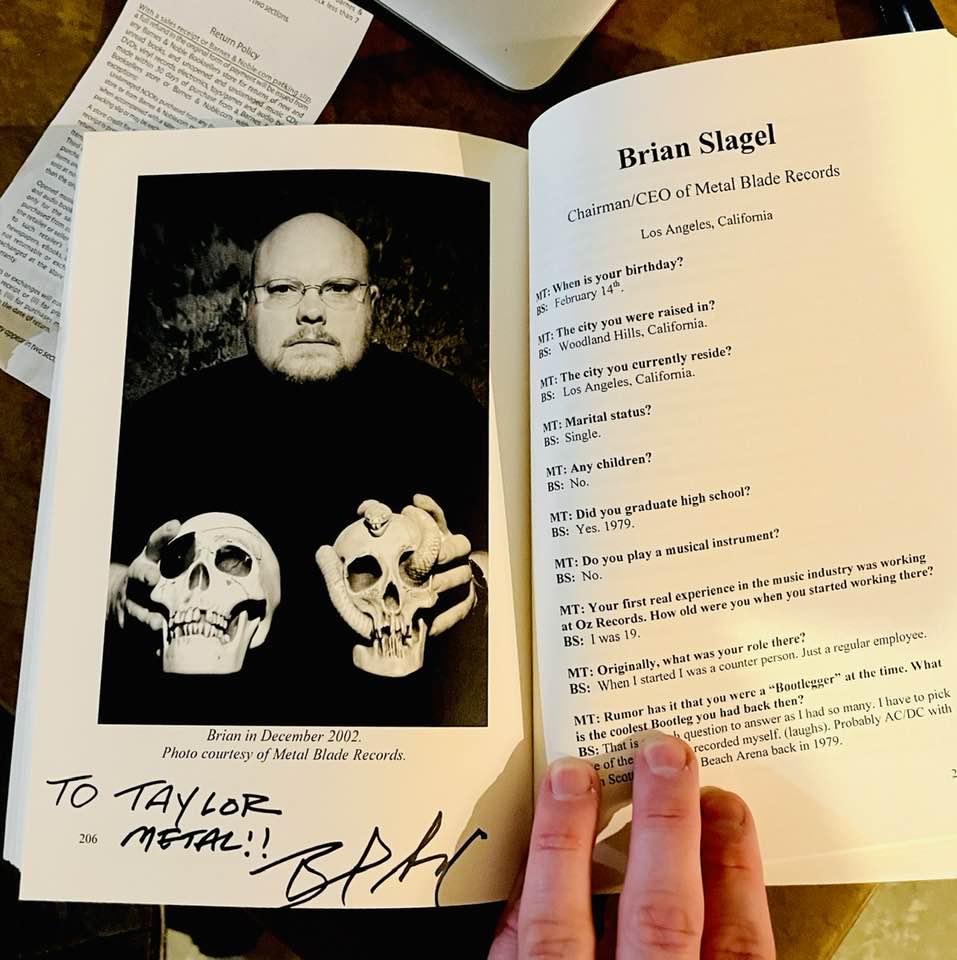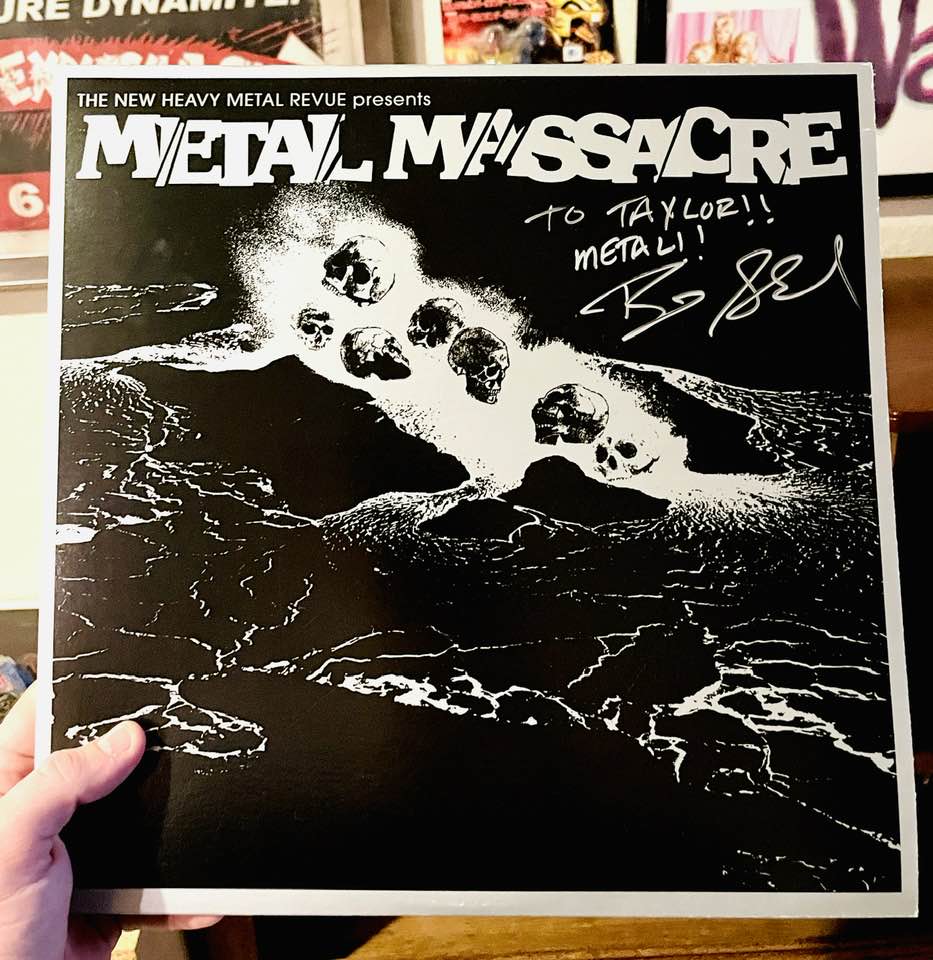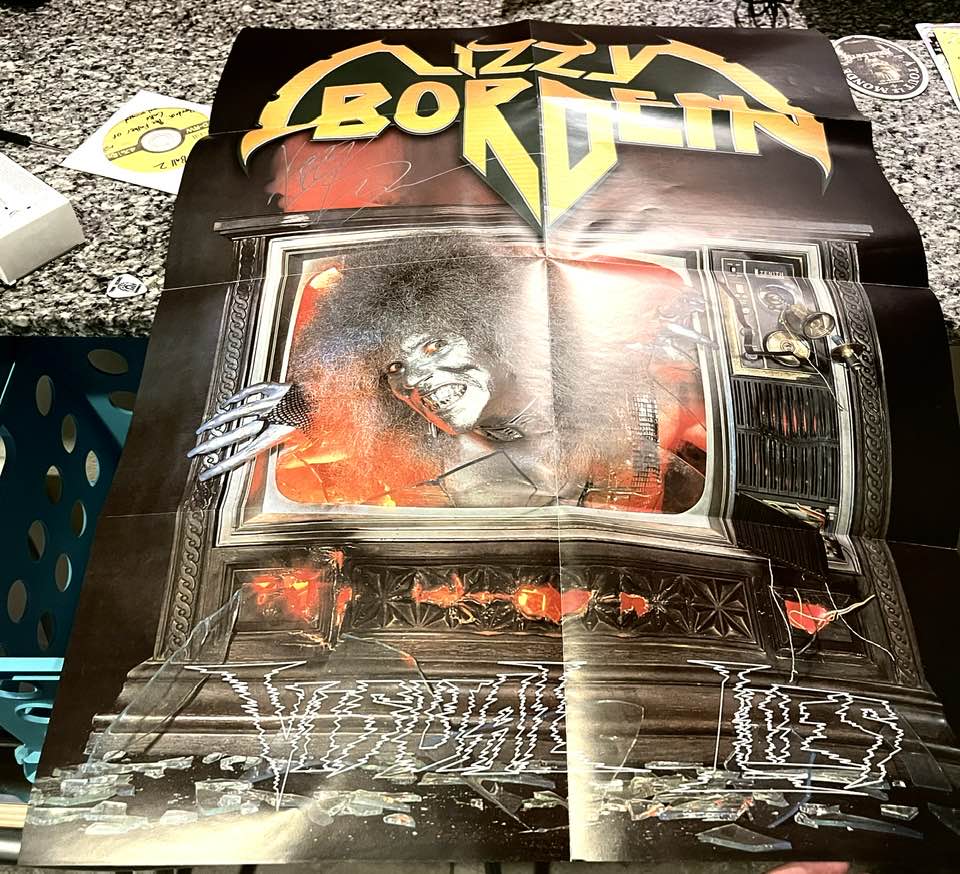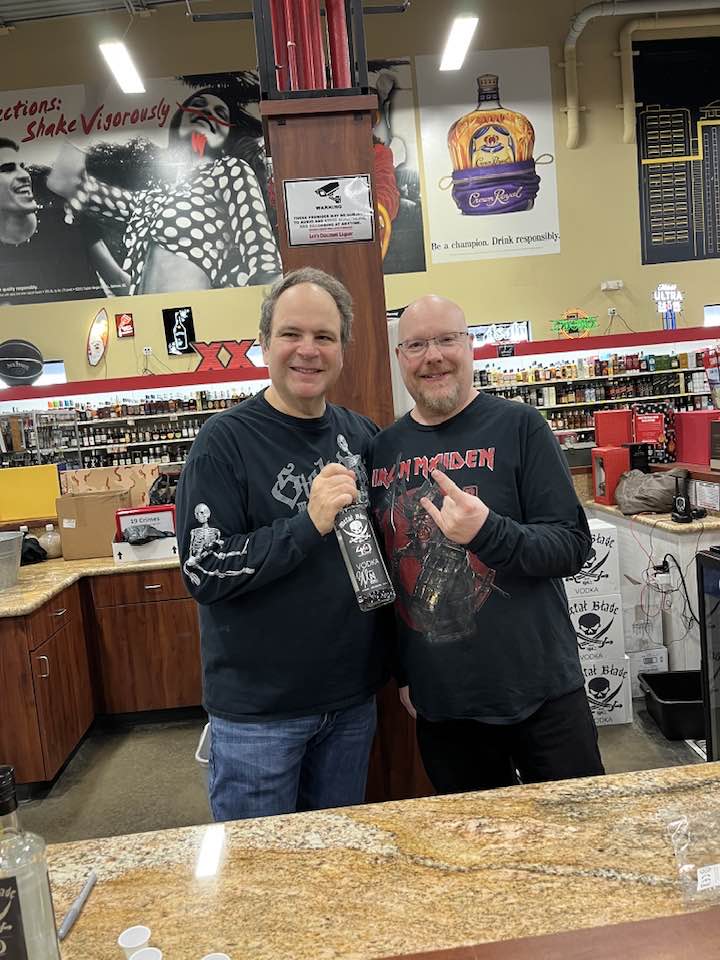 All photos by the author.