2021 marked my first year back on the music scene after a long absence; I attended roughly five months worth of shows and it was great getting back to where this rock and roll fan belongs. 2022 has seen the world get increasingly back to normal, and it brought us many more shows and fantastic album releases. It's been truly epic, and as I do nearly every year, my Best of the Year list has finally arrived!

I have to give the obligatory disclaimer before beginning the list – Due to my schedule, which includes a day job and juggling both music and movie reviews, I'm not able to attend every concert going on around Vegas, nor am I able to listen to every single new release that comes out. Additionally, I don't get approved to cover every concert. If you saw something you really like that's not on this list and you're asking why, odds are good it's because I didn't get a chance to attend that show or hear that album!

Let's start this list with rankings for album releases!

—

Best Reissue of a Classic Album
-KISS: CREATURES OF THE NIGHT box set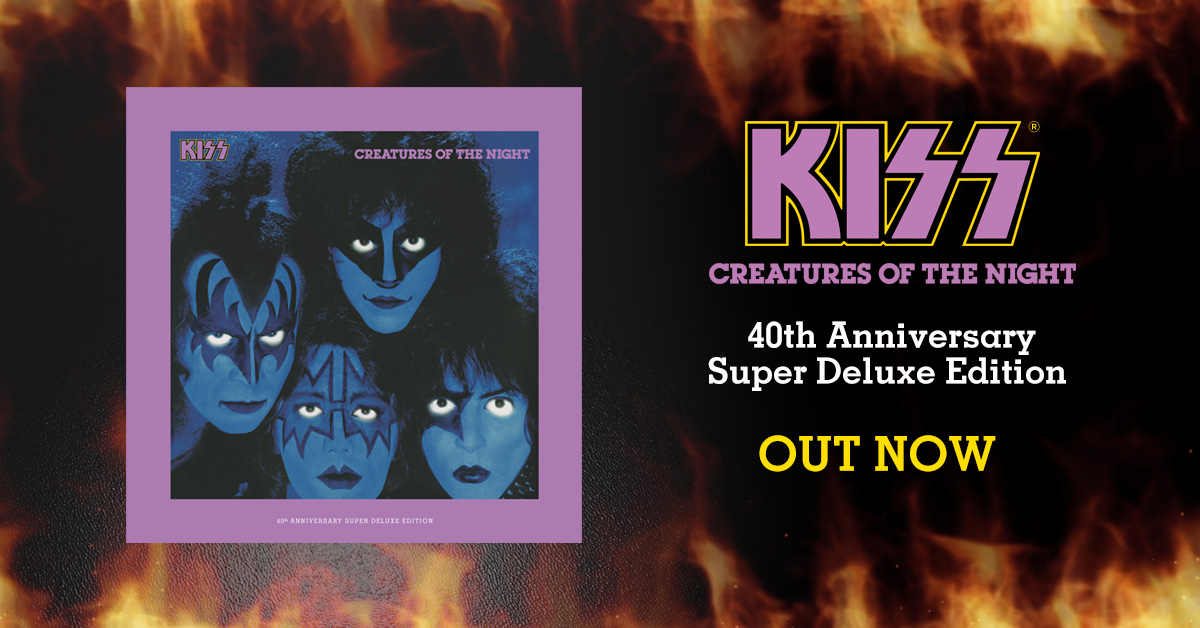 Any KISS fan will tell you this 1982 record is one of the greatest of the band's career, returning to their earlier heaviness following some ill-received musical experimentation. Following a gigantic box set of DESTROYER, this package offers similar physical swag, and discs packed with rare tracks, studio outtakes, and vintage live material. You wanted the best, you got the best. While it's a bit pricey, this belongs in the collection of any KISS fan.

—

Best Reissue of a Classic Album Honorable Mention:
-Guns N Roses: USE YOUR ILLUSION box set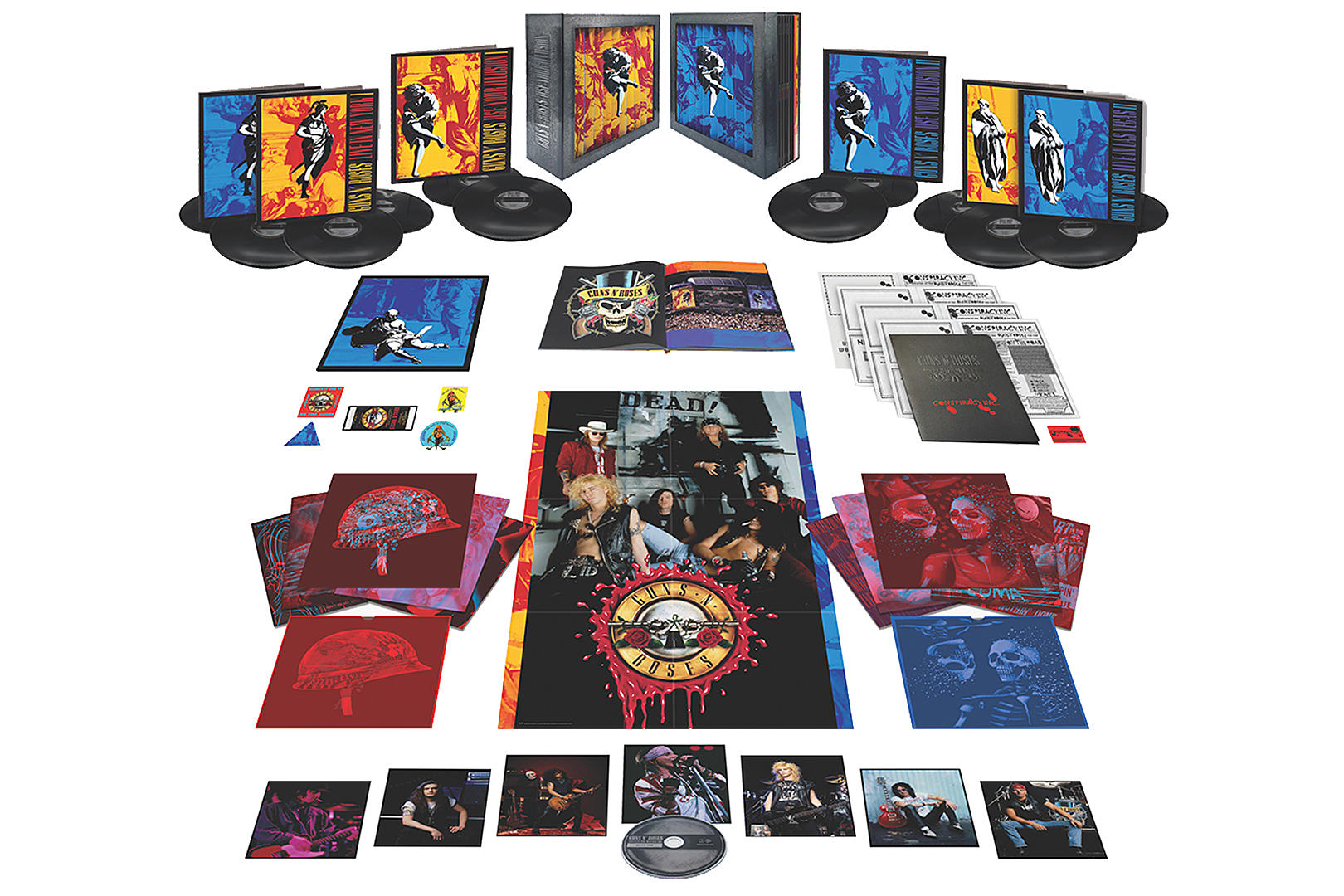 Guns N Roses delivered in 1991 by giving listeners not one but two epic studio albums. Following up APPETITTE FOR DESTRUCTION was no easy task, but the duology of ILLUSION albums were wildly ambitious and legendary in their own right. This set expands the classic 1991 releases, giving listeners many discs with two epic concerts, a two-CD one from New York, and a three-CD one from the Thomas and Mack Center right here in Las Vegas. Fans won't be let down!

—

Best New Release of Vintage Material:
-KISS: OFF THE SOUNDBOARD DES MOINES 1977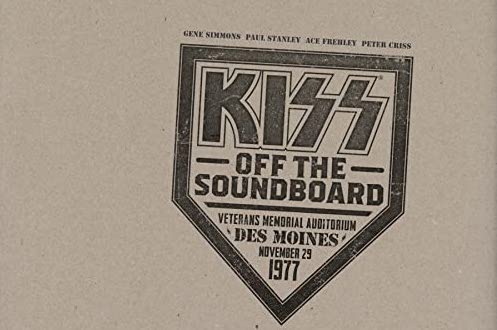 Damn, it's a good year to be a KISS fan. In addition to that CREATURES box, we get this single-CD release of a concert from the ALIVE II tour, raw and unedited (ALIVE II didn't include any songs off the first three studio albums despite them being performed on the tour). The sound quality is a little rough, but it's a fantastic time capsule, letting us experience this era of the Hottest Band in the Land as never before.

—

Best Live Release of Vintage Material Honorable Mention:
-Creedence Clearwater Revival: TRAVELIN' BAND AT THE ROYAL ALBERT HALL 1970
CCR's career spawned some great albums and songs, despite the band only being together for about five years. This is a great concert the band did in England during their heyday, and getting to hear an authentic performance from the group's prime is a definite treat for fans.

—

Best Rock Doc
–DIO: DREAMERS NEVER DIE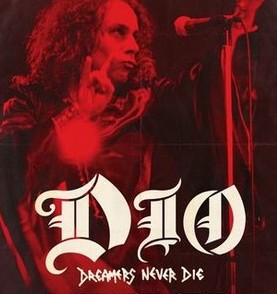 This one's been in the works for a long time. When Ronnie James Dio passed away in 2010 at age 67, it was a crippling blow to the rock and metal world. This long-awaited documentary tells Mr. Dio's story with rare archival footage and interview clips from those who knew him best. It rocks hard and hits all the emotional highs it needs to. It's the doc that Ronnie deserves.

—

Best Rock Doc Honorable Mention:
–RANDY RHOADS: REFLECTIONS OF A GUITAR ICON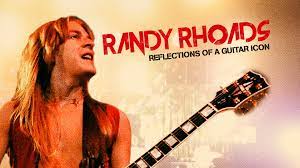 This guitar phenom lost his life in a freak accident at age 25, but he's arguably more popular and influential than he's ever been despite it. This doc compiles some fantastic rare footage from the Quiet Riot and Ozzy Osbourne guitarist, shedding the light on this icon that's overdue and deserved. Despite some minor issues, this is a must-see for any rock/metal fan.

—

Best Release From a Locally-Based Artist:
The Bones: RUIN YOUR ROCKSHOW, VOL. II – LIVE FROM THE APOCALYPSE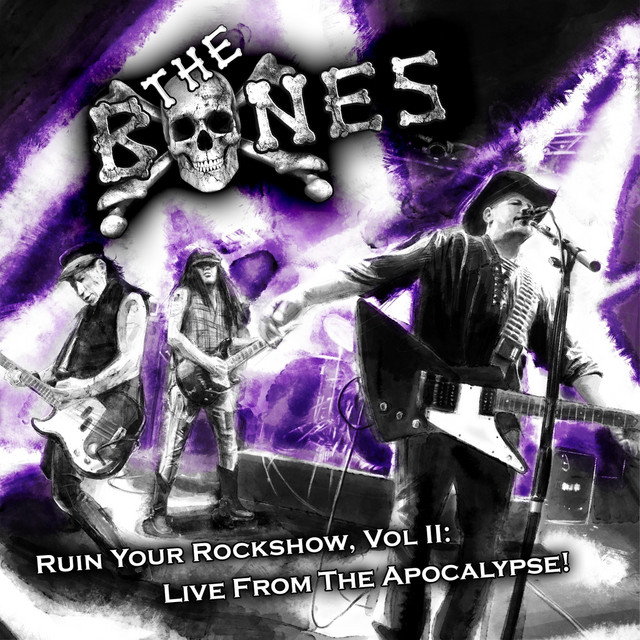 The Bones started with an interesting premise – record stripped-down, punk-rock style covers of tunes that are anything but. The band also started recording original tunes, but this live release is strictly covers done up in the band's signature style. Artists covered and given this treatment range from the Commodores to Lady Gaga, beautifully demonstrated how the band, fronted by Patrick Vitagliano, continues to entertain and delight in their own devious manner.

—

Best Release From a Locally-Based Artist Honorable Mention:
Aaron Archer: "Steppin' Out"/"Ache Anyway" singles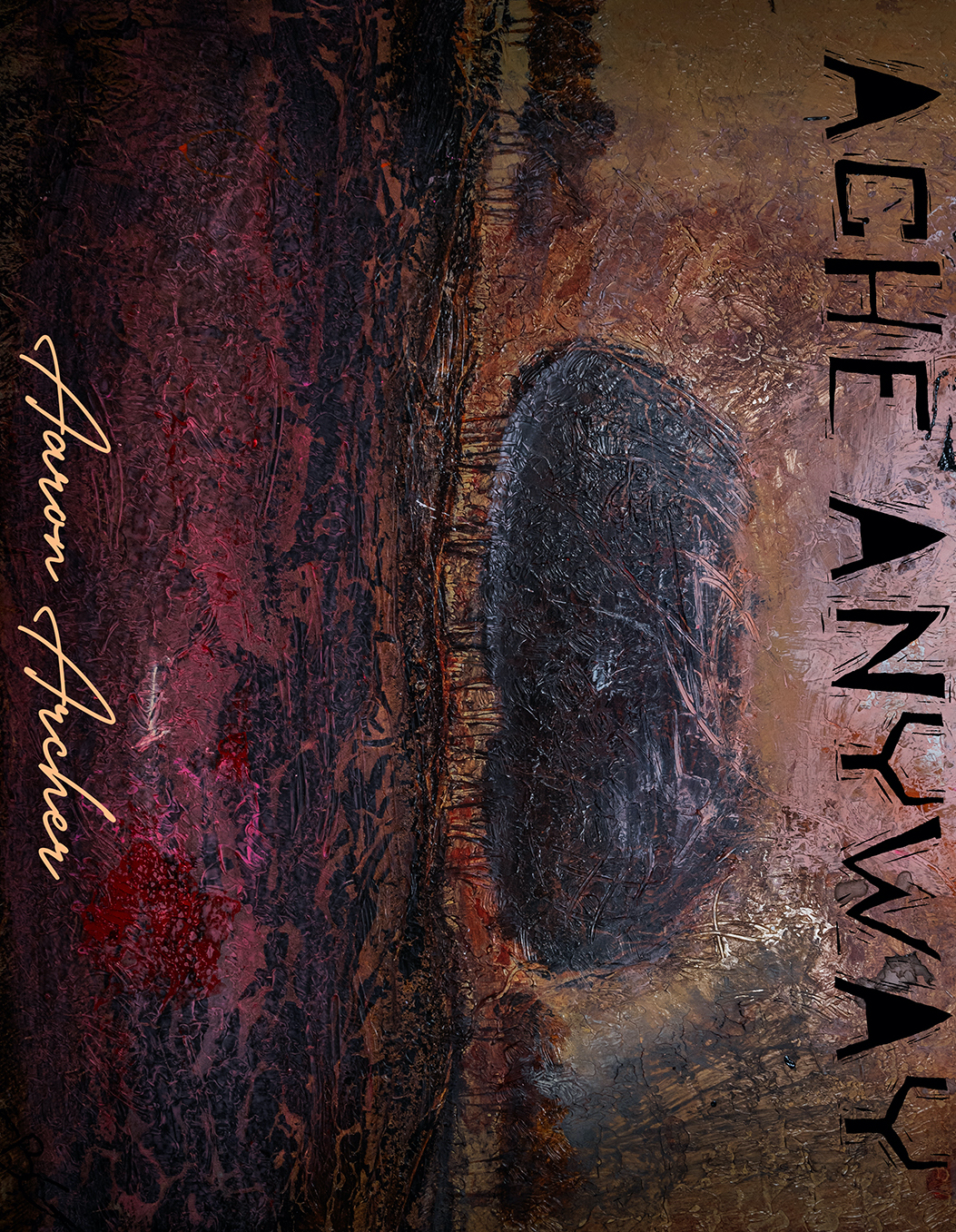 I've been following this guy for years, and you never quite know what to expect from him. But that's half the fun! This pair of alternative rock-style songs is certainly entertaining and was one of the first highlights of the year for me as far as releases go, local and otherwise. He's someone to keep an eye on!

—

And now, some Best Album Honorable Mentions (in no particular order):

—

Talas – 1985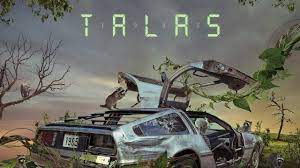 One of Billy Sheehan's oldest groups reunited to record a new album of songs, most of which had been written (but not recorded) back in the 1980s. It's a fantastic rock record that shouldn't be overlooked. Sadly, vocalist Phil Naro died in 2021, but he fortunately completed all of his vocals prior to the album's release.

—

Queensryche – DIGITAL NOISE ALLIANCE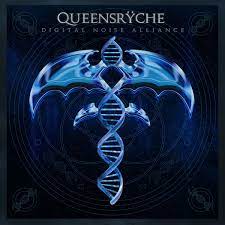 The fourth album from Queensryche with vocalist Todd La Torre at the helm. This guy has breathed new life into an ailing band, giving audiences a nice combination of the heavy, the melodic, and the progressive. I truly feel bad for all those "it's not Queensryche without Geoff Tate" people, because this one is truly fantastic.

—

Megadeth – THE SICK, THE DYING, AND THE DEAD!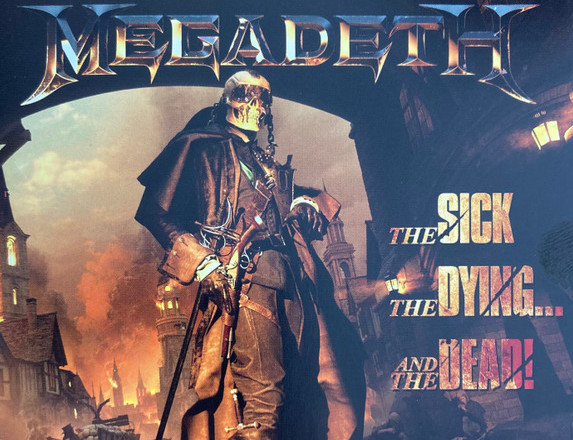 Megadeth has had their share of drama in recent years with the firing of classic bassist Dave Ellefson (more on him later in this list), and while I was not pleased to see the band part ways with that bass man, I won't deny for one second that this is a kick-ass record. A hard and heavy album, this is Deth at their best, and is easily their strongest record since the turn of the millennium.

—

Michael Monroe – I LIVE TOO FAST TO DIE YOUNG!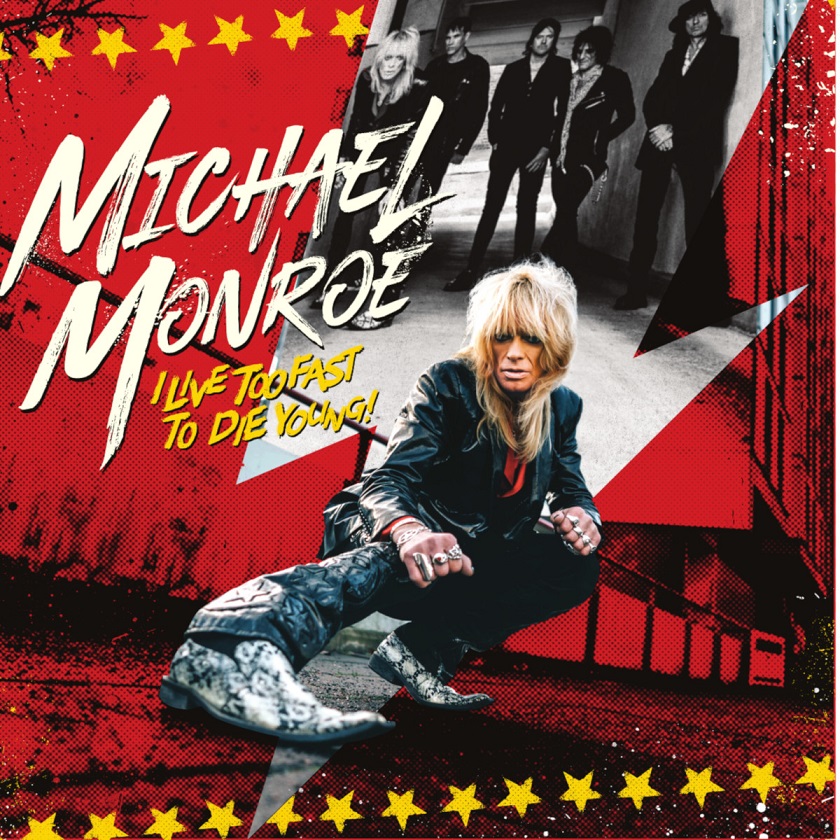 Nothing will ever keep down the ex-Hanoi Rocks frontman. And if he's going to continue putting out albums this fantastic, I'm fine with that. One of rock's greatest and most underrated vocalists, there's no denying what he's capable of. Don't pass this one by!

—

Stryper – THE FINAL BATTLE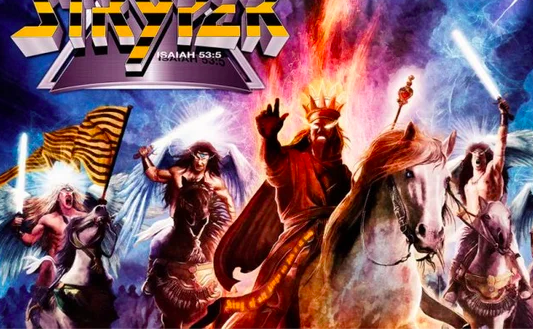 Will this truly be Stryper's final battle? This fan hopes not, but if it is, it's a damn good one to go out on. Michael Sweet remains one of rock's great unsung heroes, with his wailing vocals stronger than ever. Stryper is a band that truly impressed me over the course of the past decade or so; how many bands get HEAVIER in their later years? This is a great record that barely missed the Top Five. Best wishes to guitarist Oz Fox and his ongoing health battles as well.

—

Tuk Smith and The Restless Hearts – BALLAD OF A MISSPENT YOUTH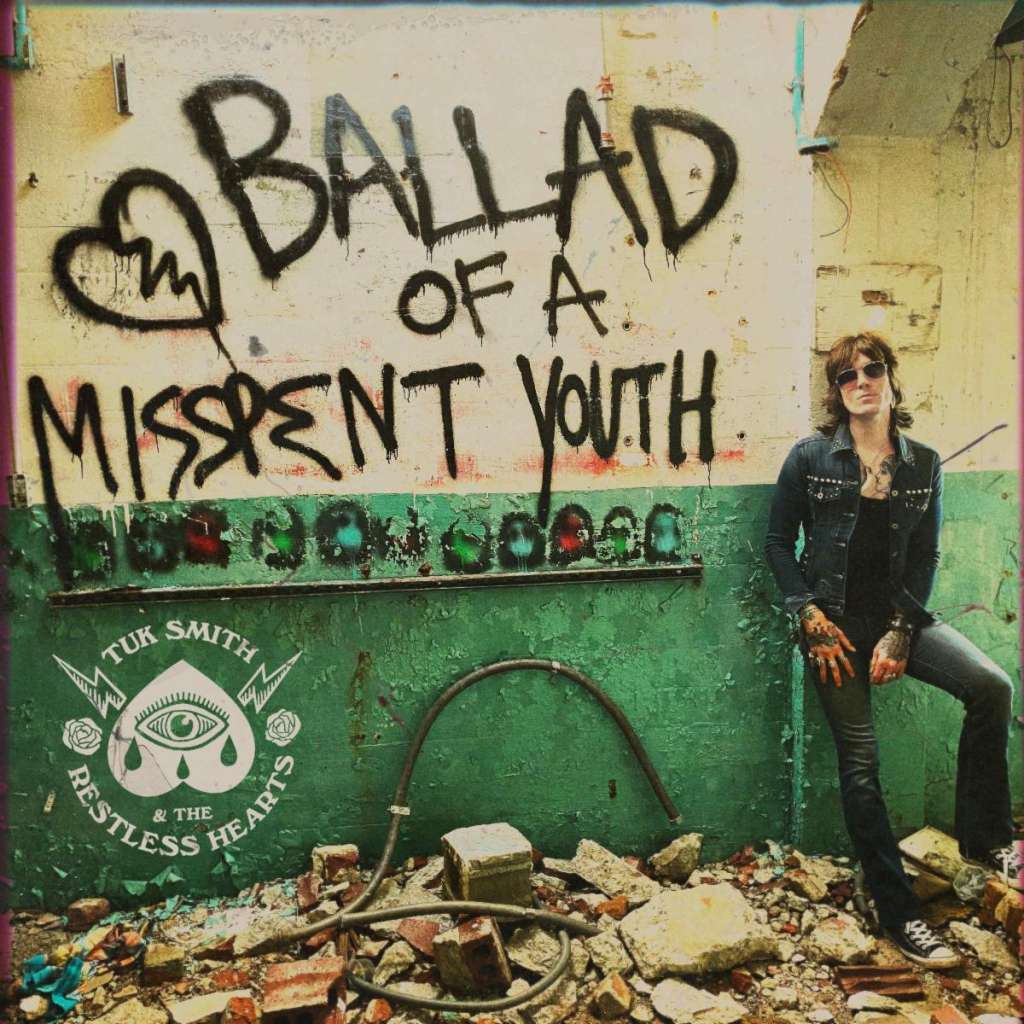 I'm always on the lookout for new talent. After having heard Eddie Trunk praise this guy to the Moon, I knew I needed to give this EP a listen. I'm glad I did; it's a fantastic mix of sounds. Clocking in at just under half an hour, it packs in plenty of diverse and interesting rock, from power pop to bluesy hard rock. I think Mr. Smith has yet to create his masterpiece, but if this is a sign of things to come, sign me up!

—

The Top Five Albums of the Year:

—

5) Slash Featuring Myles Kennedy and the Conspirators – 4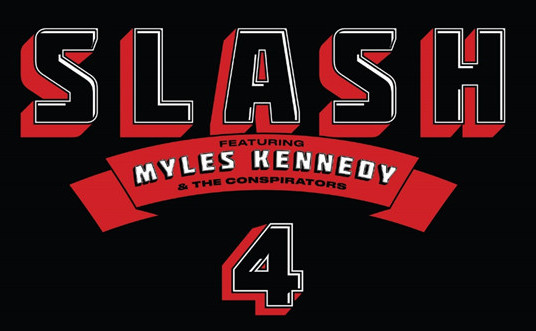 The Conspirators are at it again! Their latest record may very well be their best, recorded raw and largely live in the studio, produced by Dave Cobb. It's a solid mix of tracks and some of the finest work Saul Hudson has recorded so far with this group of musicians, easily the finest he's worked with since the classic Guns N Roses heyday.

—

4)Black Swan – GENERATION MIND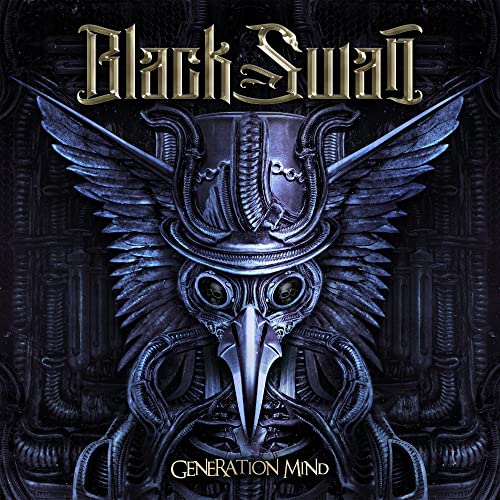 Is there anything Robin McAuley can't sing? This is the second album from the band, teaming McAuley with classic Dokken bassist Jeff Pilson, Winger guitarist Reb Beach, and drummer extraordinaire Matt Starr. It's fantastic melodic and heavy rock, and it leaves this fan optimistic that we'll eventually get a third release from them.

—

3) Scorpions – ROCK BELIEVER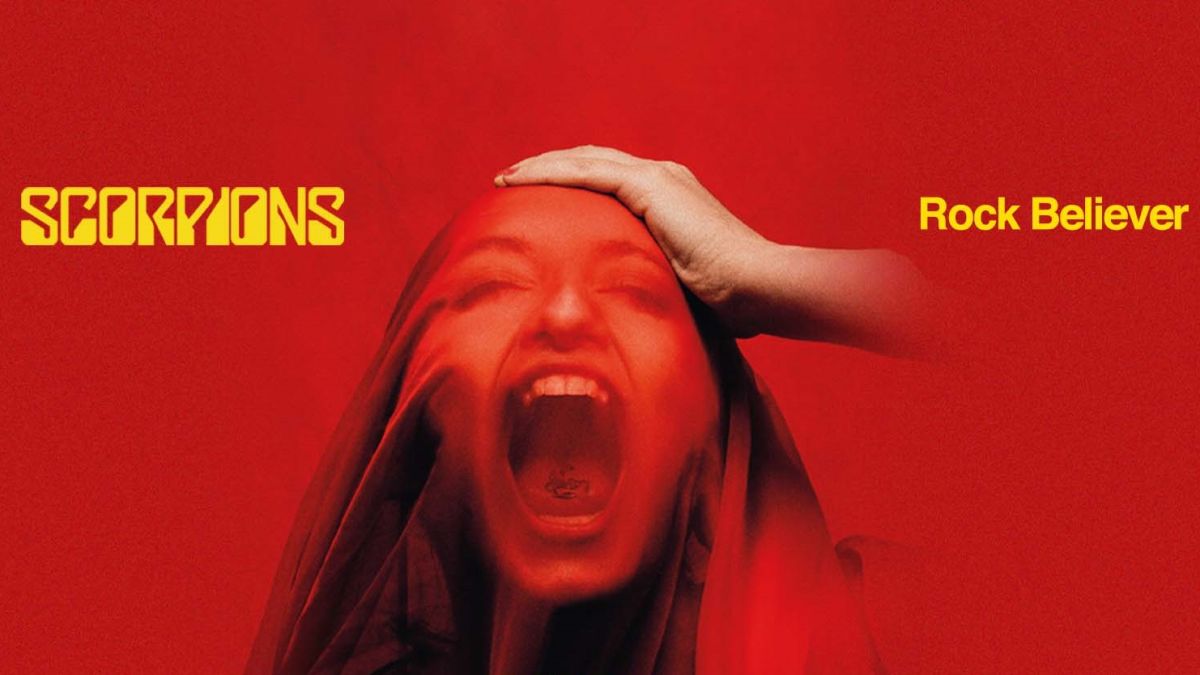 As big a fan of Scorpions as I am, I won't deny that I haven't been the biggest fan of some of their most recent studio efforts. That has ended with the arrival of this album, largely a throwback to the sounds of the group's heyday. Far and above, this is the best Scorpions album since the 1980s, and that's no small feat! They said they were doing a farewell tour over a decade ago, but if they can keep cranking out tunes this good, I'm not complaining!

—

2) Skid Row – THE GANG'S ALL HERE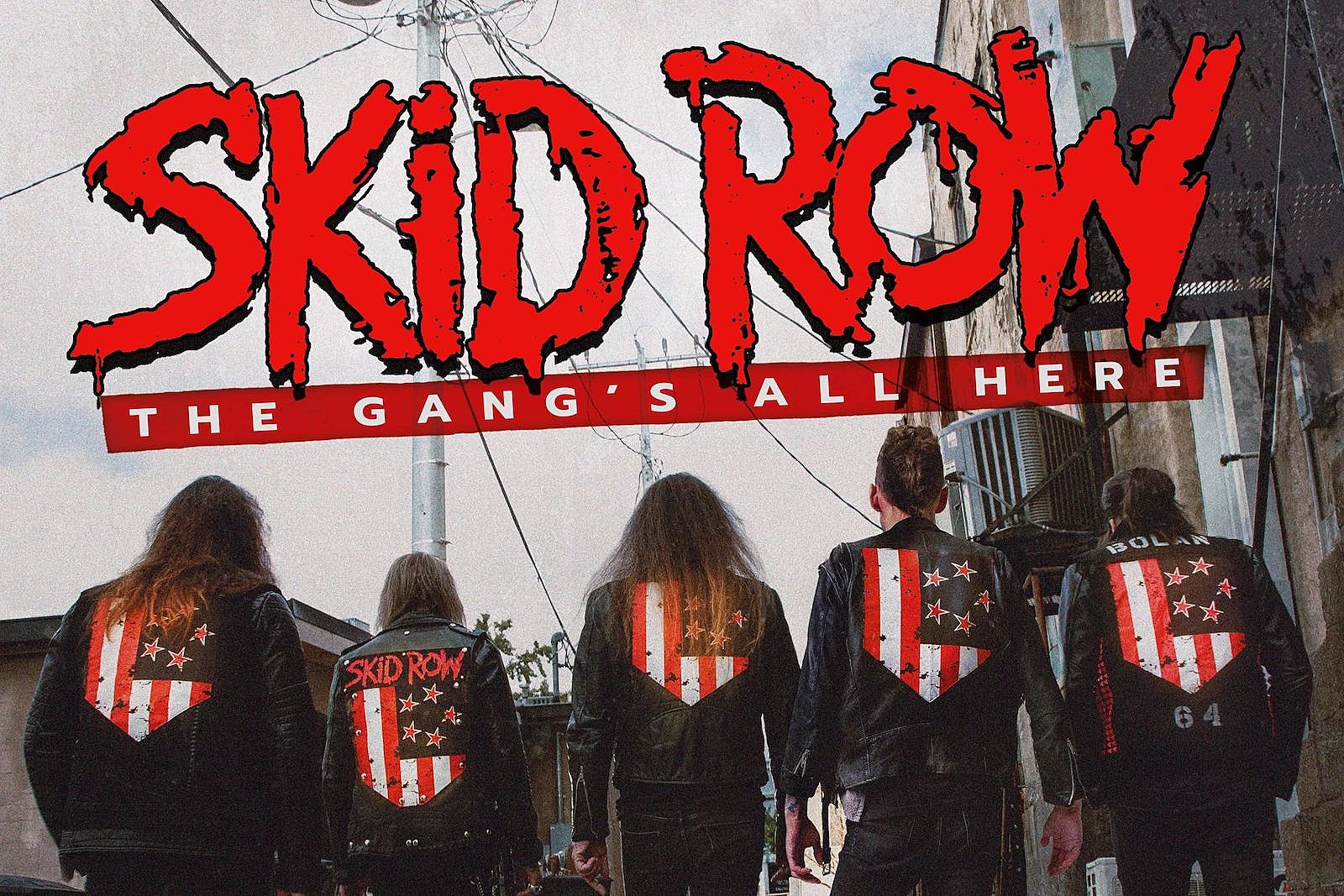 Skid Row shocked fans by announcing a brand new singer just days before their Vegas residency… and that was the arrival of a new vocalist – HEAT singer Erik Gronwall! The album has arrived… and it's the best album Skid Row has put out since Sebastian Bach was in the band. This is a throwback to the group's glory days, and one of the biggest surprises of 2022 for classic hard fans. Let's hope Mr. Gronwall is here to stay!

—

And now, the Number One Album of the Year…

—

Joe Lynn Turner – BELLY OF THE BEAST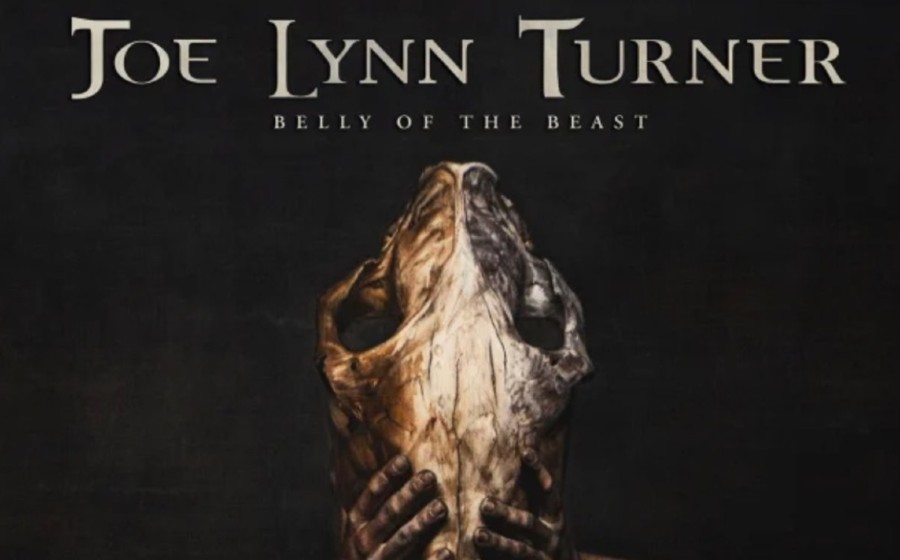 Everyone knows Mr. Turner for being the vocalist of Rainbow during their early 1980s commercial peak. But what many fans don't realize is the man has stayed active ever since, putting out new albums with many different projects and continuing to tour the world. Joe pulls out all the stops for this latest solo album, unleashing the heaviest and most melodic release of his entire career – and his finest work since the Rainbow days! It was one of the unexpected delights of 2022, and I hope Turner will be rocking the live stage for years to come, cranking out rock as only he can. It's an amazing release that shouldn't be overlooked, and my pick for Best Album of 2022!

—

And now, we shift from albums to concerts…

–

Best Performance of the Year by a Locally Based Artist:
–Velvet Chains, various performances at Count's Vamp'd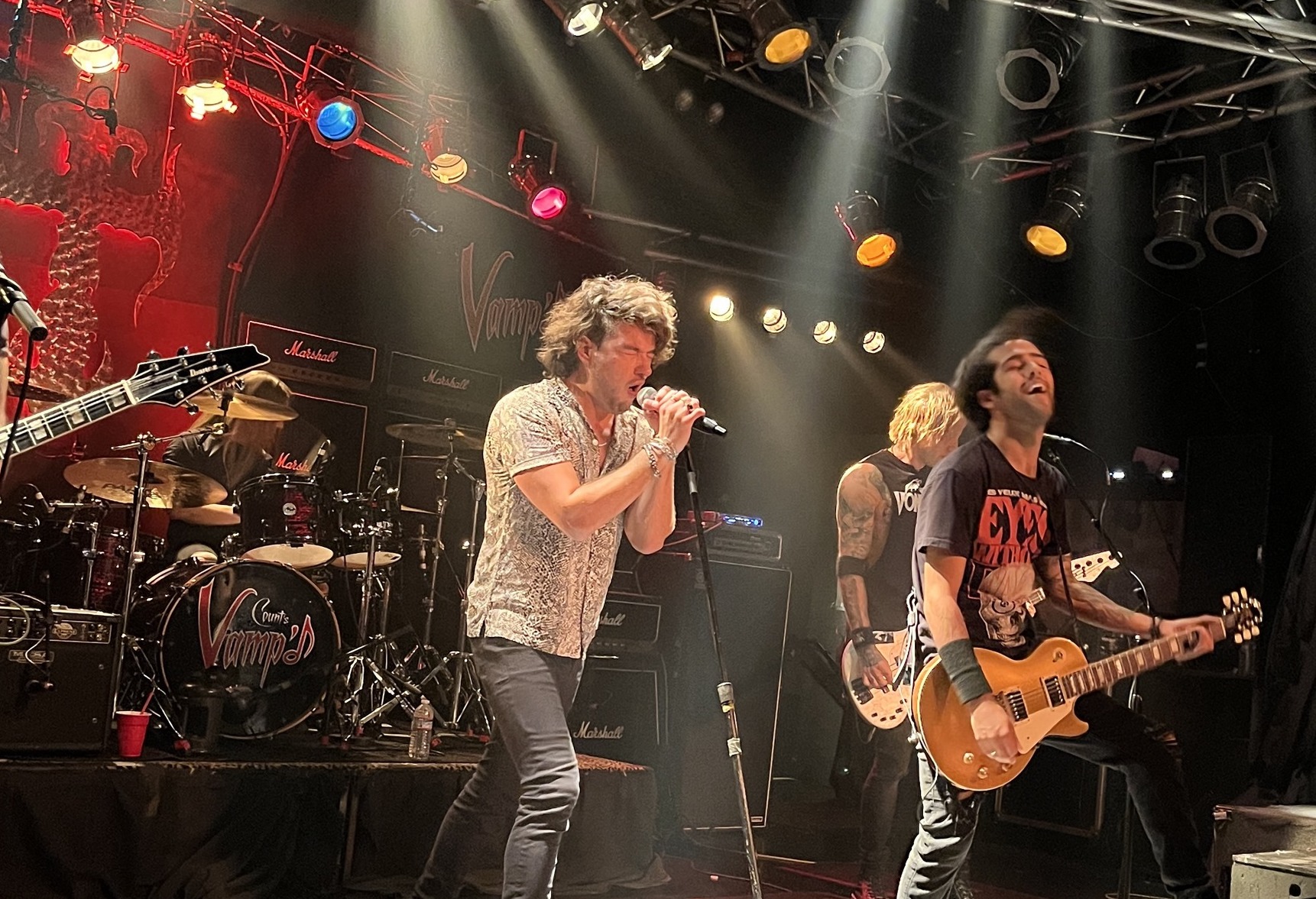 One of the Vegas-based bands who has continually impressed me over the course of the last year, never letting me down during their performances on the live stage. They've opened for Todd Kerns on several occasions, and I'm having a hard time arguing with Mr. Kerns regarding these guys being one of the best bands in Sin City. Seeing them in a support slot was one of the biggest highlights… let's hope these guys are headlining their own shows in 2023. They've earned it!

—

Best Performance by a Locally Based Artist Honorable Mention
–Crash Midnight, Count's Vamp'd (opening for LA Guns)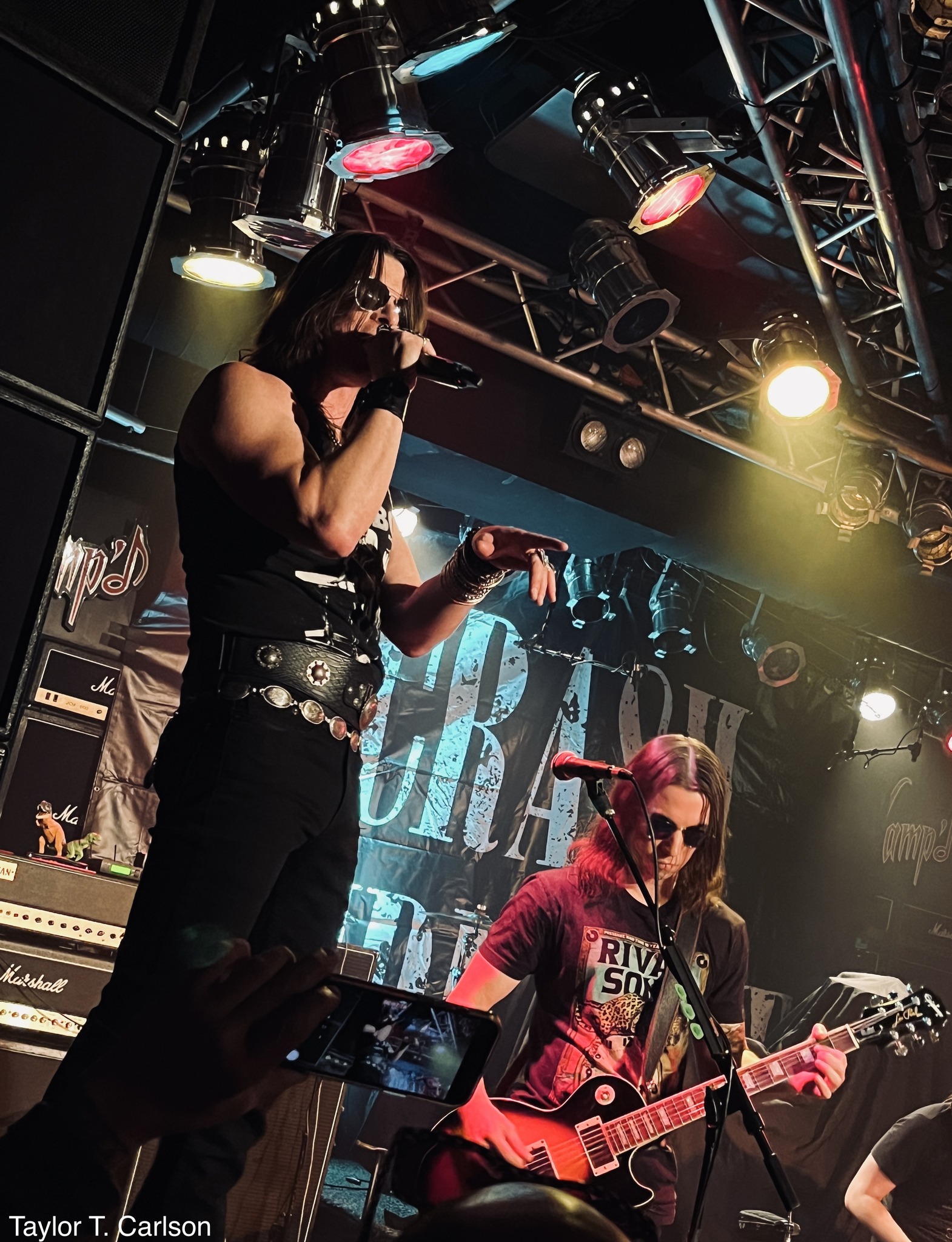 These guys opening for LA Guns was another surprise of the year for me, with killer Myles Kennedy-esque vocals and a hard rock sound that kept me glued to the stage the whole time they were on. These guys are the real deal, and I have no doubt we'll see plenty from them come the new year.

—

Best Performance by a Locally Based Artist Honorable Mention
–Count's 77 with guests, Count's Vamp'd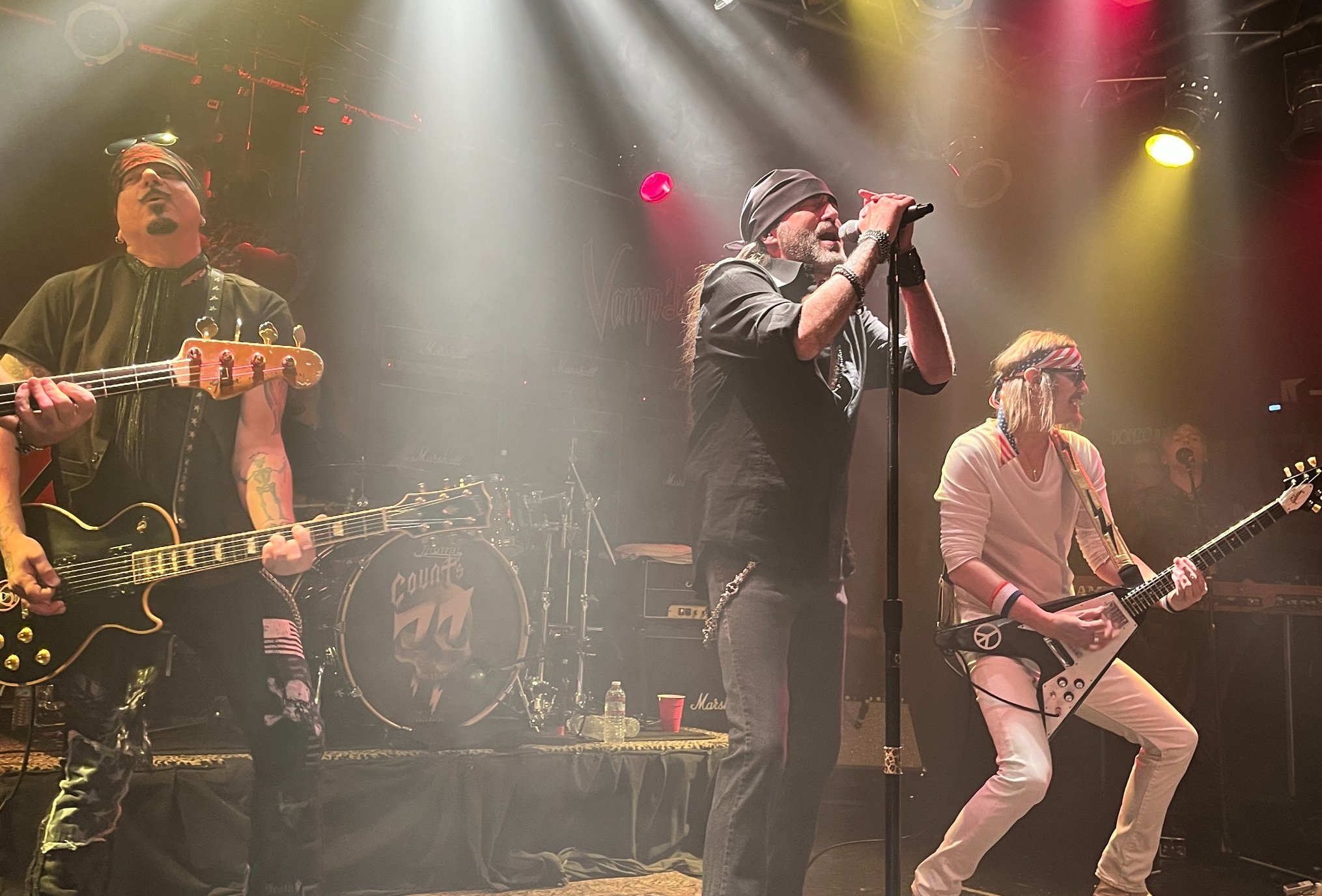 I doubt I'll ever get tired of seeing Danny "The Count" Koker rock the live stage with his fellow rockers. I've seen many Count's 77 shows over the years (way back to when they were still called Zito 77 and didn't yet have a keyboardist!), but this was the most epic one of all. In addition to the great mix of original songs and covers, this one featured a trio of guests – Phil Soussan, Paul Shortino, and even Sebastian Bach! Let's hope we finally get a third album from the sextet next year.

—

Best Concert Honorable Mentions (in no particular order):

—

Todd Kerns, various performances at Count's Vamp'd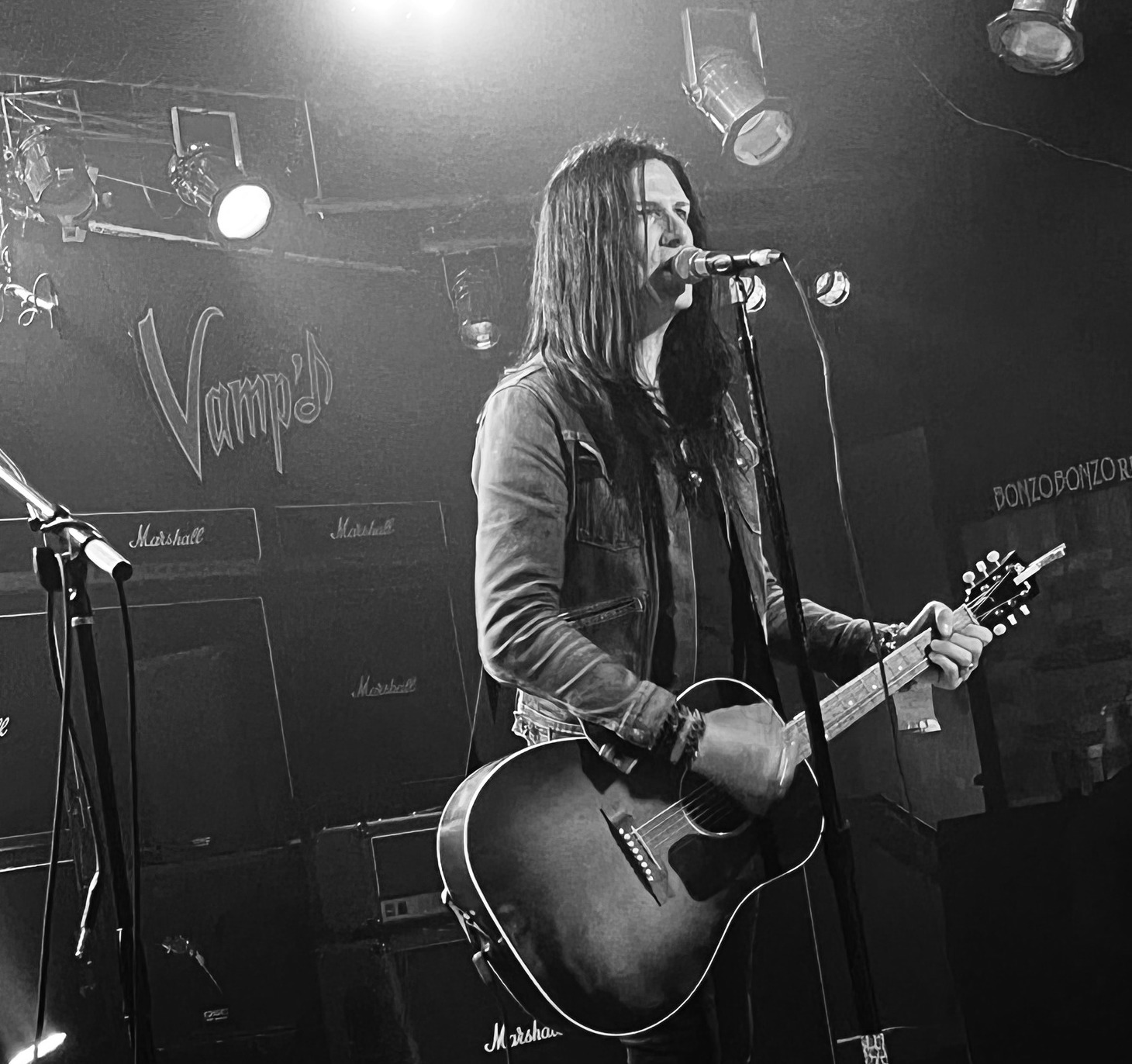 Everyone knows this guy as Slash's bass player, though I remember him best from back in the day when I went to the Station Casinos and saw him with the Sin City Sinners every week. Todd is the same old Todd he's always been, humble and appreciative of fans, but still rocking the live stage like no other. I got to see him doing both acoustic and electric gigs this year, and every single one of them was great (and we haven't even got to the Slash gig or ROCK VAULT yet…)

—

Metal Blade Records 40th Anniversary Show – Sacred Reich and Don Jamieson, The Space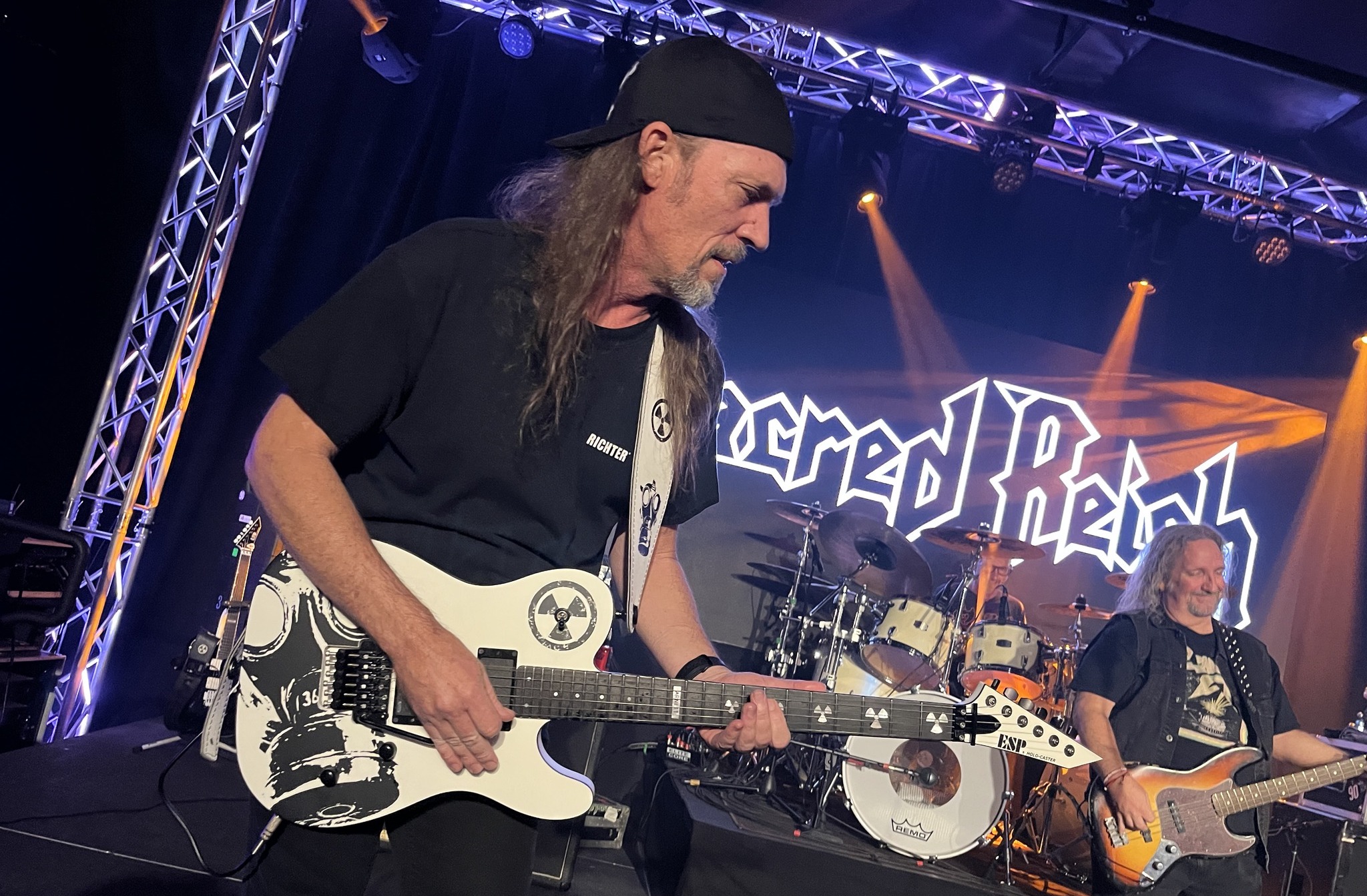 Metal Blade Records founder Brian Slagel is one of the rock and metal world's personalities who now calls Vegas home. The label has always released the most epic music when it comes to the world of heavy metal and beyond, and they celebrated four decades of music in 2022 with several events! I attended this one at The Space (my first time ever attending the venue; they need to put on more rock concerts!) The opening comedy set from Don Jamieson was his usual politically incorrect self, and bless him for that. But once Sacred Reich hit the stage, this was a relentless performance that never let up. I was only a casual fan of these guys at best prior to this evening, but the night made a full-fledged fan out of me who'll be buying up their albums and listening religiously in the coming months!

—

Bohemian Queen, South Point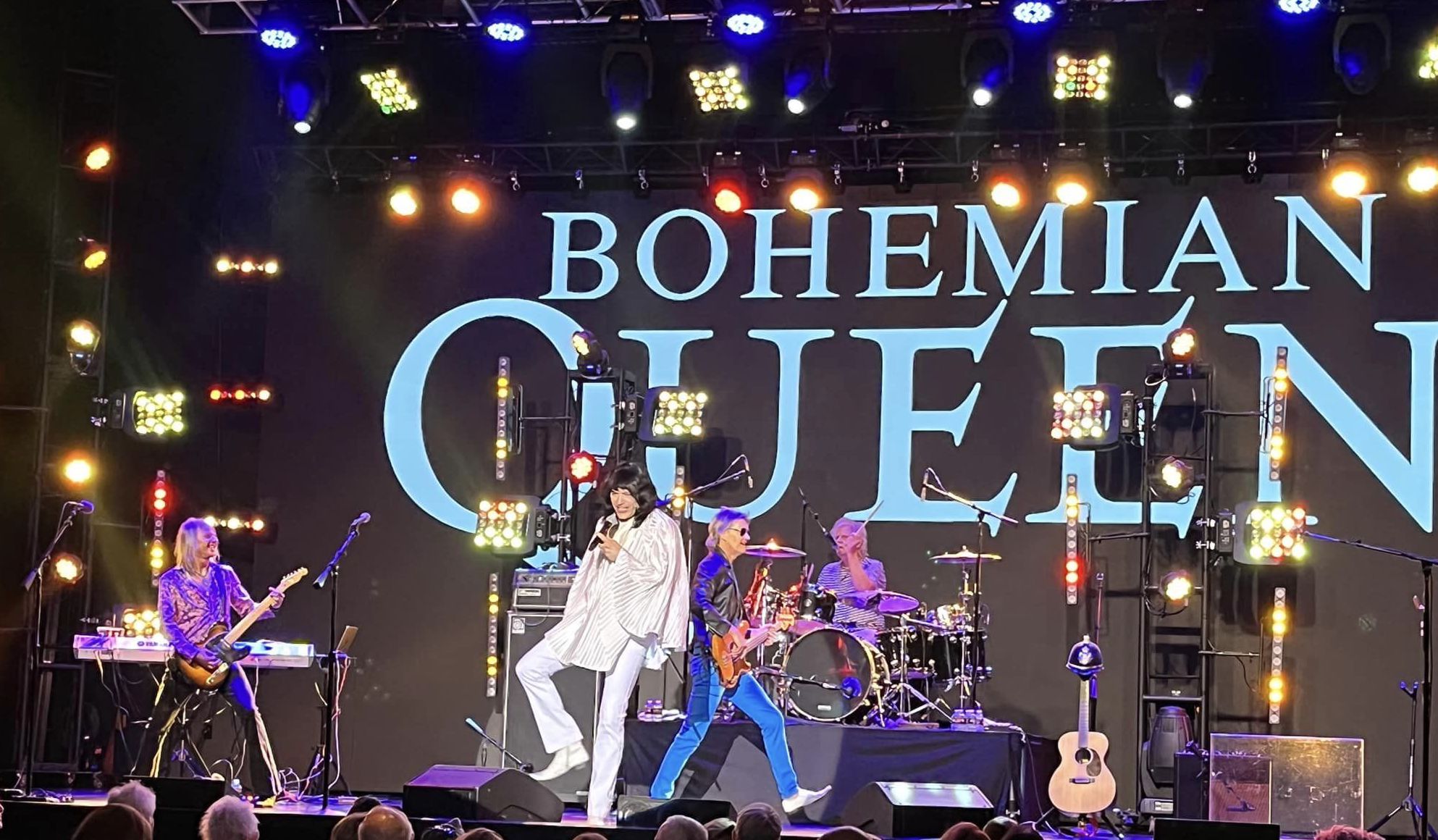 Queen is one of the rock world's most influential bands. From glam rock and hard rock to full-on operatic sounds, Freddie Mercury is arguably the greatest frontman to ever grace a stage. This is a killer tribute to the classic rock legends, even featuring a man portraying Freddie who does costume changes! It doesn't hurt that the renditions of the songs are damned impressive as well. If these guys come back to Vegas, it's a gig I won't miss!

—

Firehouse, Westgate Las Vegas
CJ Snare and company have been rocking the world since the late 80s, and while this certainly wasn't my first time seeing the band, it was easily the most epic gig I've ever seen them putting on, rocking the same stage Elvis Presley once graced with his presence. These guys have a sound all their own, and they made great use of lighting and video screens in addition to their obvious musical talents, bringing their classic hits to life. These guys are seriously underrated, and seeing this gig definitely makes me want to delve deeper into their catalogue.

—

.38 Special, Westgate Las Vegas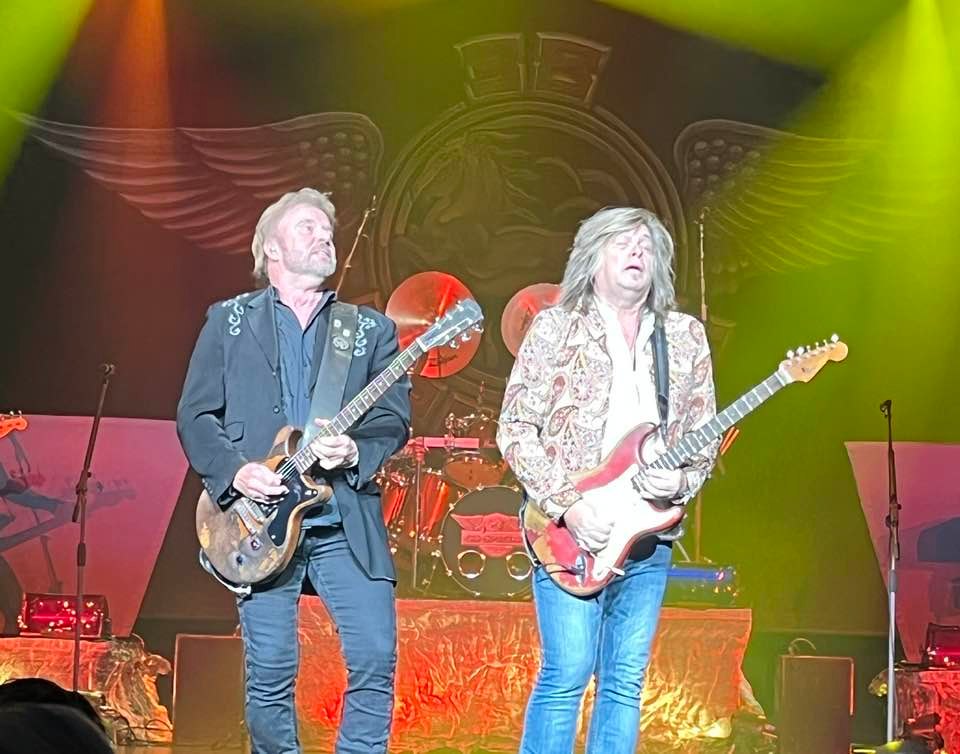 Vocalist/guitarist Don Barnes (the guy who sang on most of their hits) remains the lone original member in .38 Special, but their current lineup (even minus co-founder Donnie Van Zant) is fantastic, even including guitarist Jerry Riggs formerly of the band Riggs (remember the music they did for the old HEAVY METAL animated movie?) This was a great trip through the hits, deep cuts, and a few unexpected surprises, with fantastic musicianship throughout.

—

Quiet Riot, Winger, Warrant, and Skid Row, Sunset Station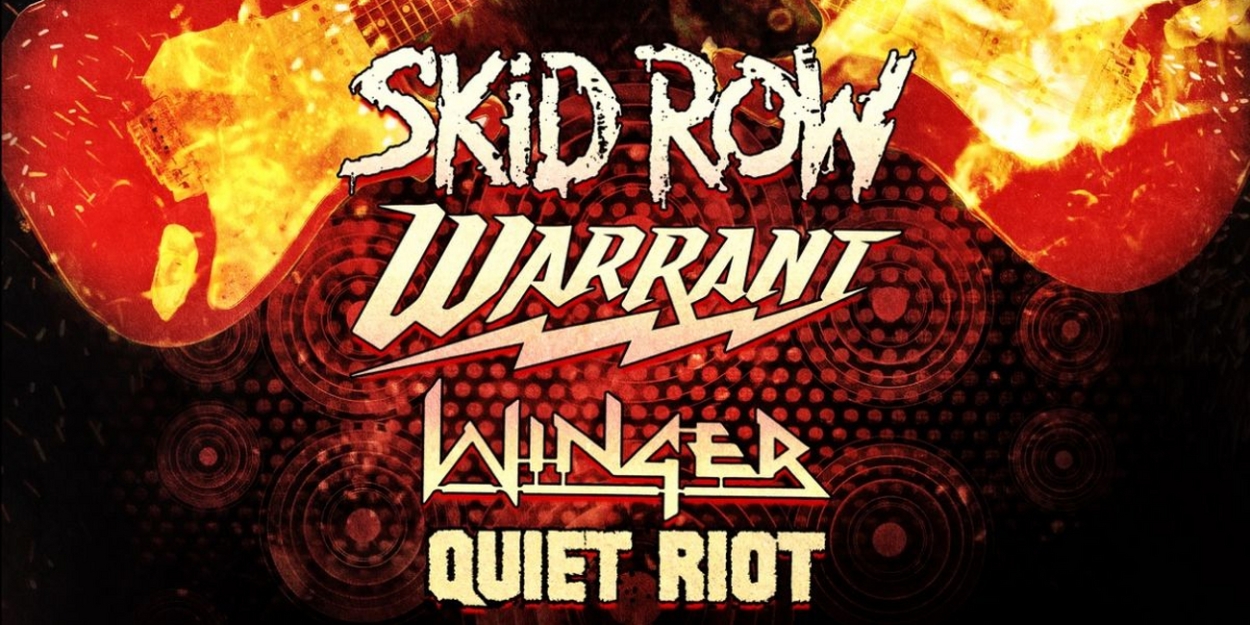 Not one, not two, not three, but FOUR epic bands on one live stage. Aside from this being in July when it's still over 100 degrees at night (one person at the show collapsed and had to be treated for heat exhaustion), all four bands did an excellent job. It was the first time I'd seen a Frankie Banali-less Quiet Riot, but the band, once again fronted by Love/Hate's Jizzy Pearl, proved they were up for the task. Winger had a fill-in guitarist due to Reb Beach being off on a Whitesnake tour, but there were no weak spots despite it. Frontman Robert Mason demonstrated beautifully why he's the one perfectly suited to keep Warrant alive, and the modern version of Skid Row (not the first time I've mentioned them on this list, won't be the last) delivered the goods. Aside from the hot weather, this was an incredible evening!

—

RAIDING THE ROCK VAULT, various performances, Rio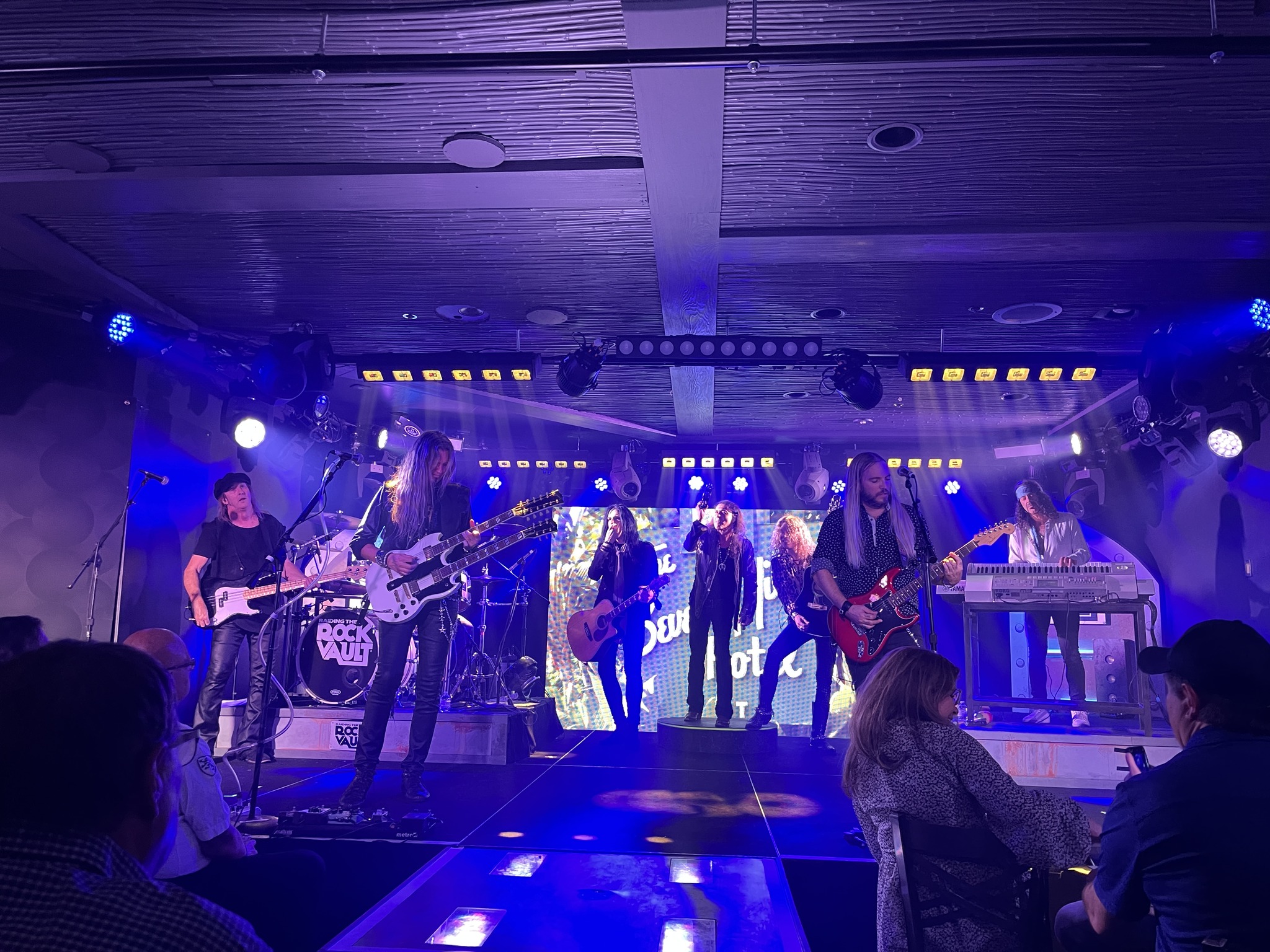 After the Pandemic shut down many shows and live music, RAIDING THE ROCK VAULT finally reopened at the Rio in the Duomo, a new room primarily used for the show. I've seen ROCK VAULT many times at many different venues, and the current incarnation of the show swaps out the former skits/actors/etc. for more time devoted to music performances (not that I didn't love those elements of the old version though). The show largely features a revolving-door group of musicians, with some of the artists I've seen this year including Joel Hoekstra, Oni Logan, Blas Elias, Todd Kerns, Keith St. John, Phil Soussan, Rowan Robertson, and Jason Boyleston. I'll definitely be keeping an eye on the show and seeing who else rocks the stage, resurrecting classic rock's greatest anthems!

—

Slash Featuring Myles Kennedy and the Conspirators with DeadSara, Virgin Hotel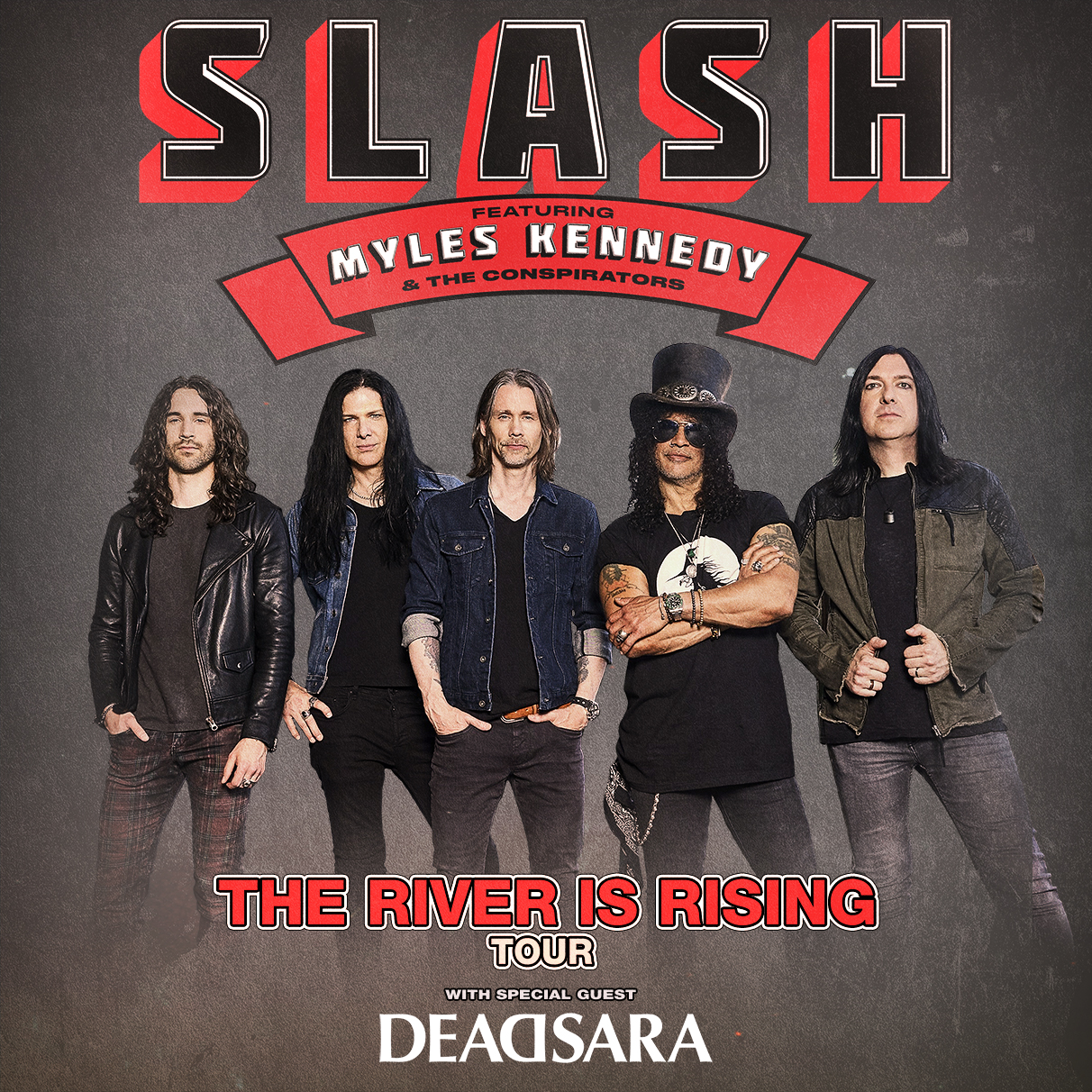 Slash just put out a new album, and when there's an album, there's often a tour. One of the first epic rock shows on a large stage since major Pandemic restrictions were lifted in Las Vegas, this live evening of rock beautifully demonstrated why the Conspirators are Slash's best backing musicians since the glory days of GNR. The opening set from DeadSara (who I wasn't familiar with prior to this gig) was a great way to start the evening. Perhaps the most impressive thing about this concert? Slash has enough solo/Conspirators songs that he can fill an entire set and not have to resort to a single GNR tune!

—

WASP/Armored Saint, House of Blues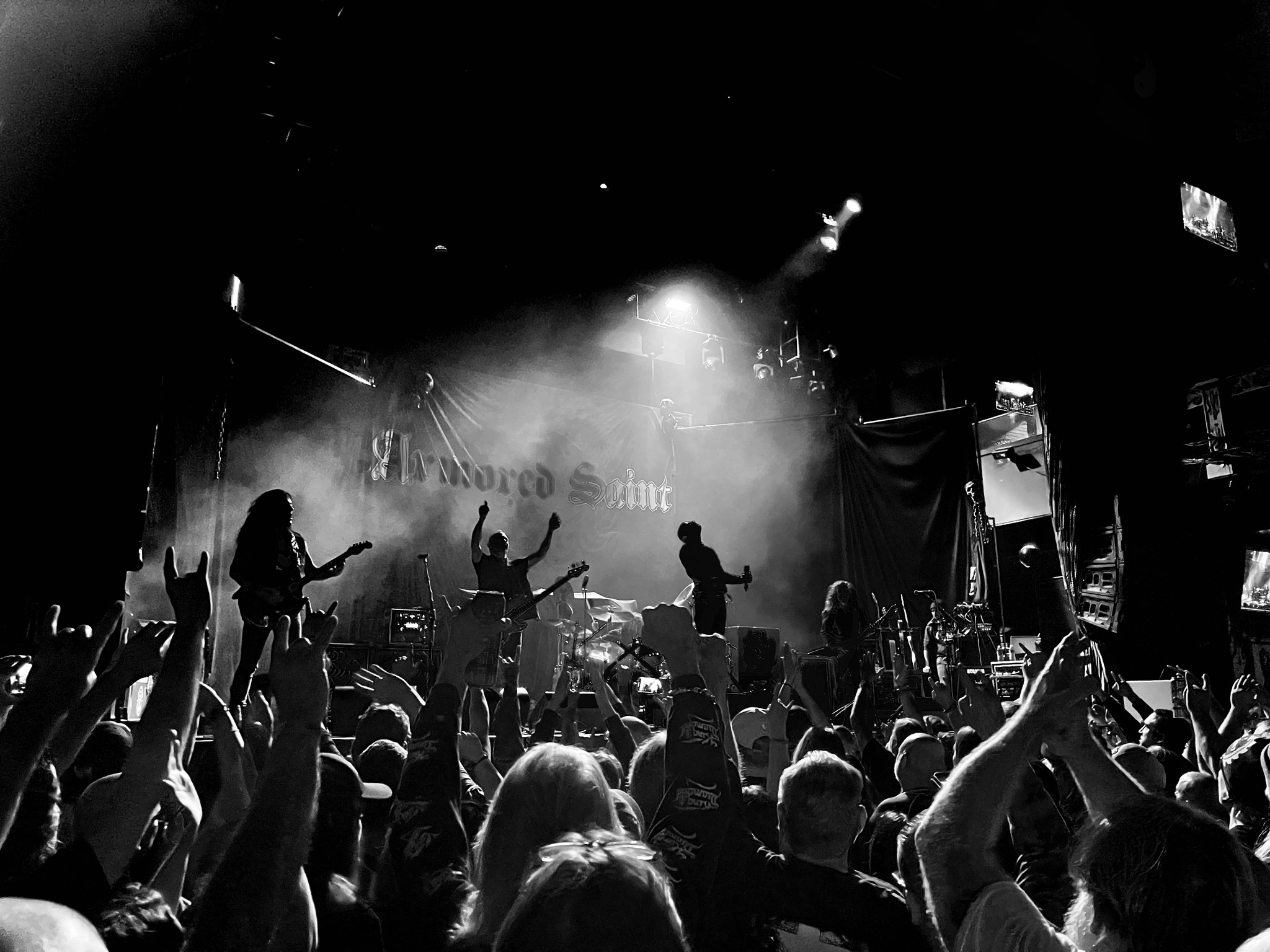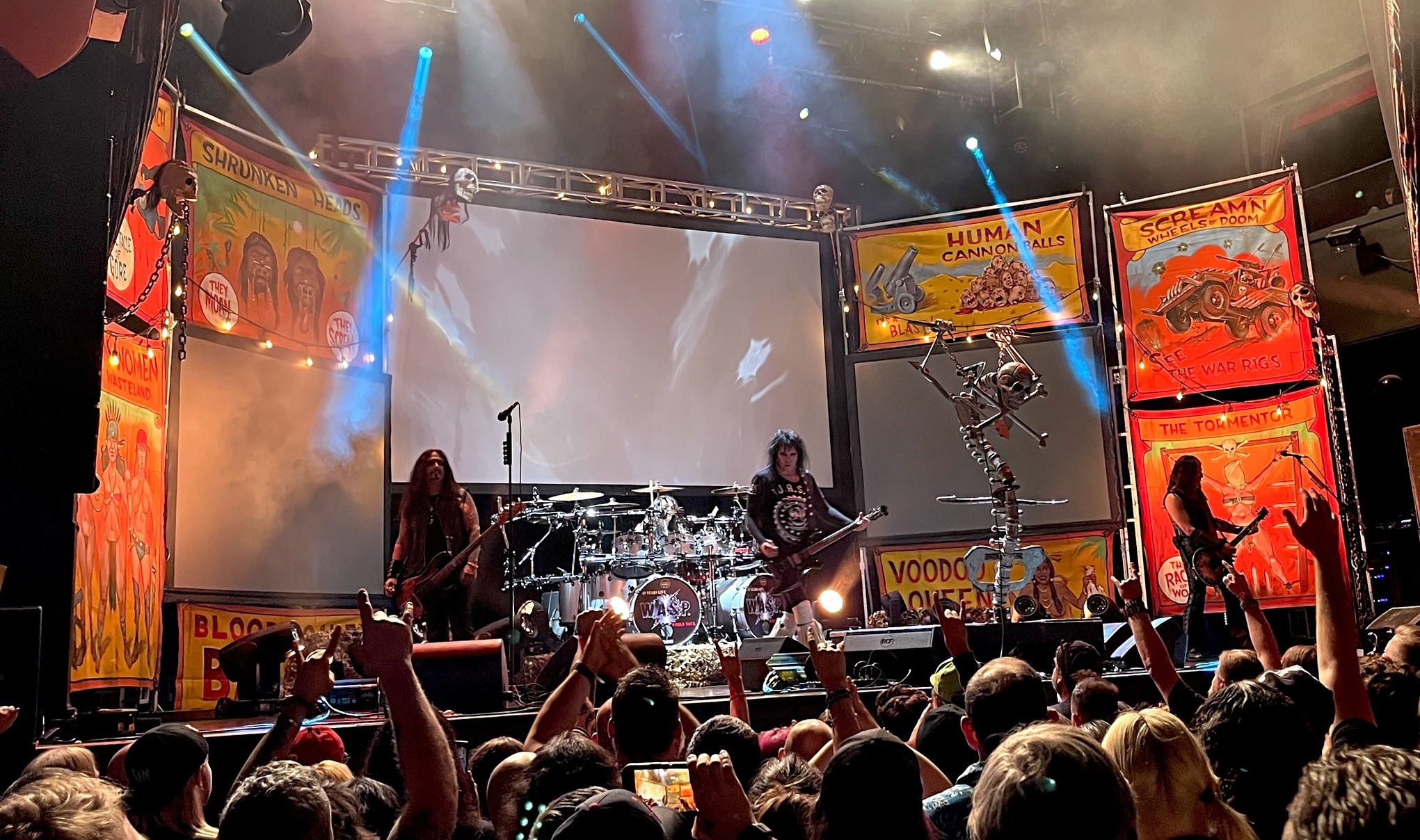 WASP doesn't play too often, so when they do, it's cause for celebration. Blackie Lawless promised an epic show, and while there wasn't anyone throwing meat into the crowd or a flame-blasting codpiece, the musicianship was fantastic and the mix of bizarre circus posters and video screens recounting the band's glory days was certainly good enough for this rocker; the tribute to past members was particularly nice (Blackie has admitted to using some vocal tracks on this tour, but I'm not getting into that here – I go to shows to rock out and have a good time, which I most certainly did here). Armored Saint opened the gig in fine form; John Bush (who had also sang with Anthrax back in the day) is one of rock's most animated frontmen, and the rest of the band are no slouches either, including guitarist Jeff Duncan, who now calls Vegas home.

—

Heart of Stones Rolling Stones Tribute, Alexis Park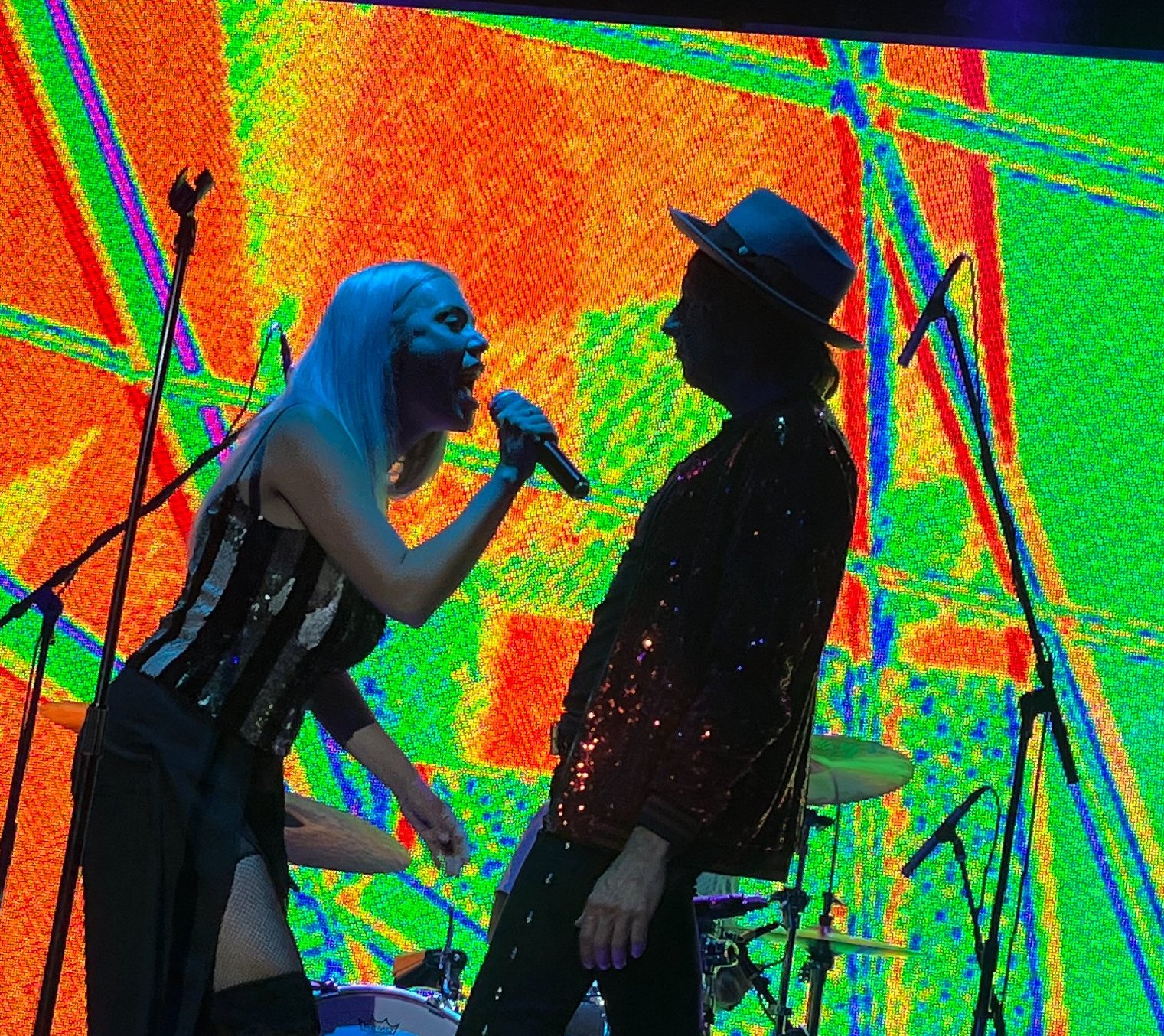 The only reason this show isn't in my Top Five is because it was an "invitation only" gig that wasn't open to the public. I'm a casual Stones fan at best, but these guys have an unrivaled stage presence and brought new life into these tunes. I also appreciated how the band stuck to the songs that could truly be done live, and not ones that would've required orchestral overdubs and the like. Did I mention Doc Ellis is Keith Richards? These guys slayed it, and I truly hope we'll start seeing some public gigs from them in 2023. I'll be first in line for them.

—

Bruce Dickinson (Spoken Word Event), House of Blues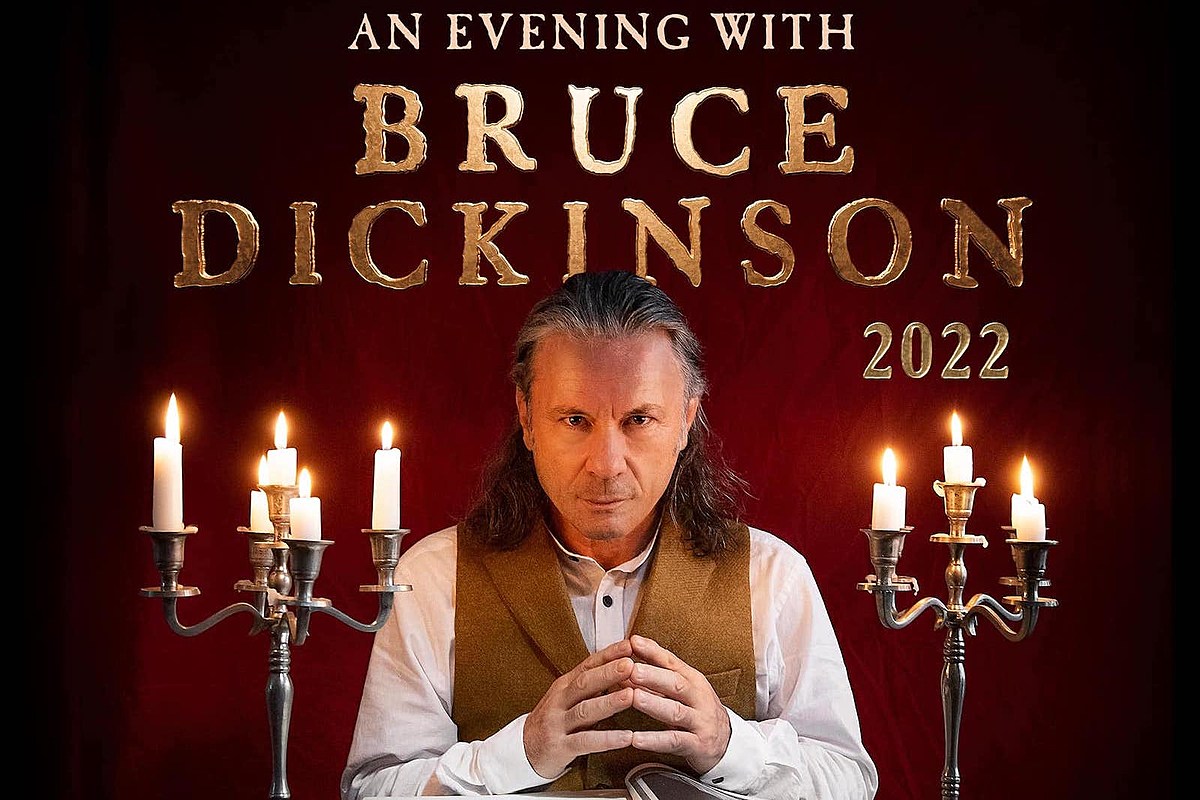 Mr. Dickinson has one of the most interesting lives when it comes to rock frontmen; he's a cancer survivor, pilot, and fencing champion as well! Stories of his childhood, life on the road, and his various side ventures entertained and amused this audience. I'd definitely be willing to see him doing something like this again.

—

The Who Invasion, various performances, Count's Vamp'd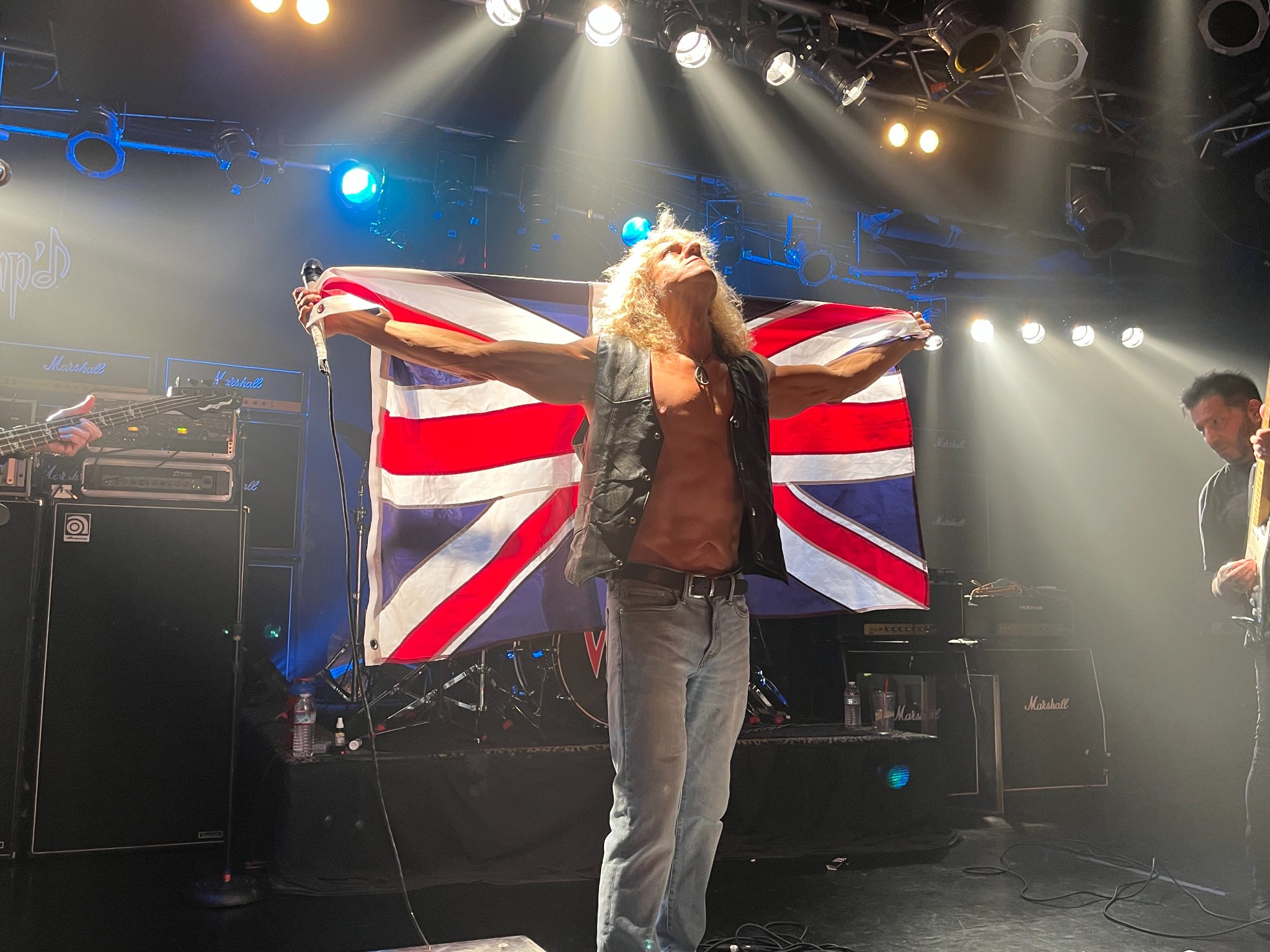 The Who were one of classic rock's all-time greatest bands, and it's nice to finally get a dedicated band who plays their music. These guys kick ass on the live stage, with vocalist Keith Steven Caplan doing a killer portrayal of Roger Daltrey. You haven't lived until you've seen these guys doing a live rendition of "See Me, Feel Me" based on the classic live 1970s versions. The music of The Who deserves to live forever on albums and radio airwaves, but these are the guys who'll keep it alive on the live stage.

—

The Top Five Concerts of the Year:

—

5) Michael T. Ross with guests and Hell Mary, Count's Vamp'd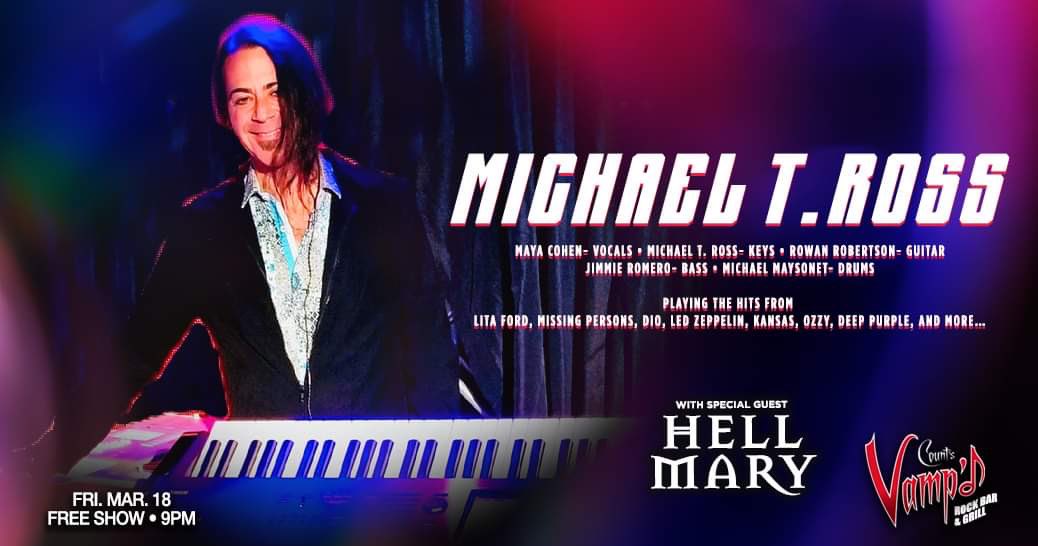 As if that opening set from Hell Mary wasn't grounds enough to get excited about (this girl can sing anything from Cheap Trick to Queen, and exceptionally well!) one of the finest keyboardists in rock gave audiences an incredible and diverse set of music with a set that included the likes of Black Sabbath, Missing Persons, Dio, and Kansas; how often do you get to hear all those bands in one set? Mr. Ross is a master of his craft, and while he's proven it many times over in his extensive career, I don't think it's ever been better done than on this night.

—

4) Kings of Thrash, The Space LV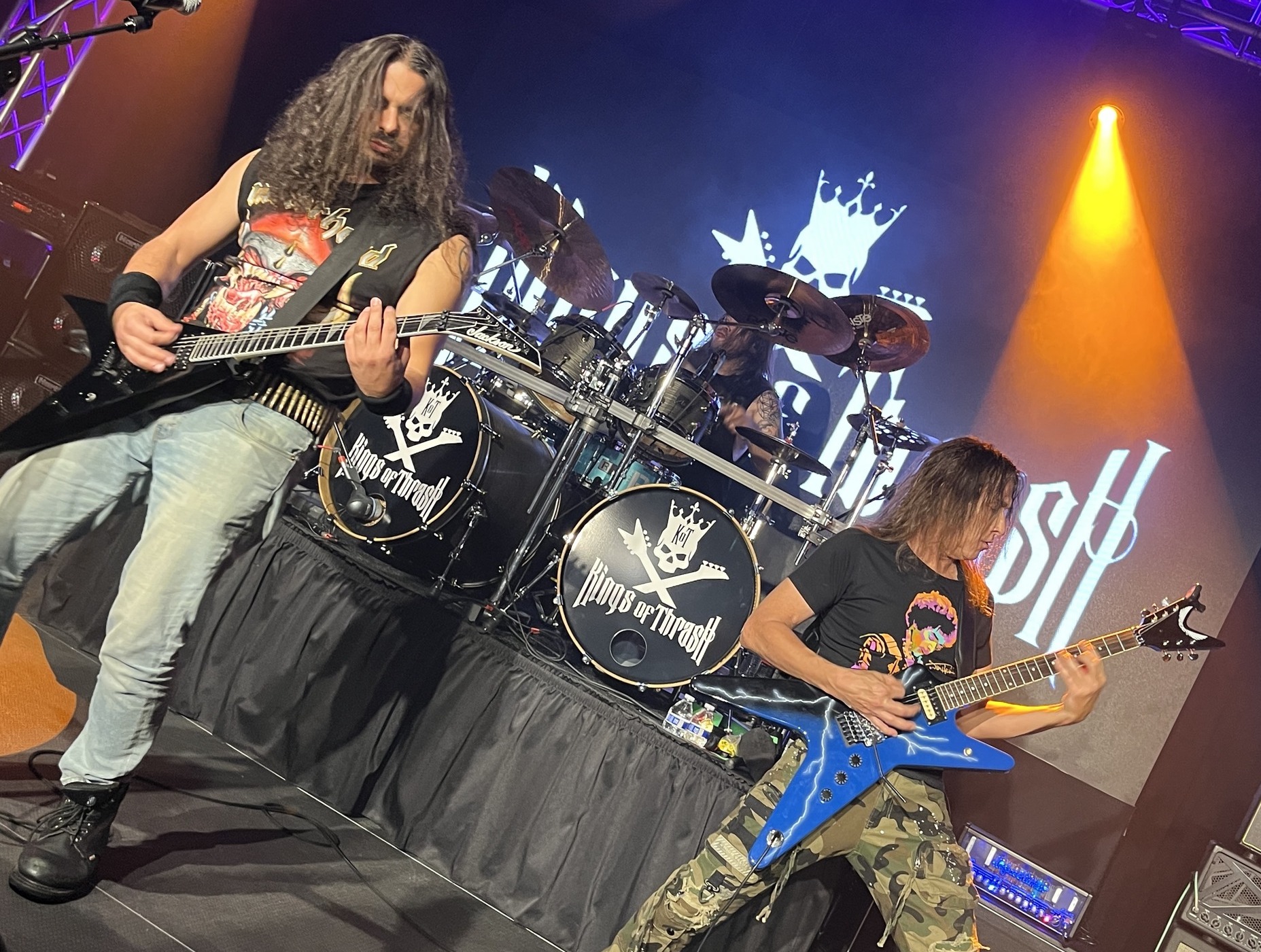 In the 90s, Megadeth went more experimental with their music, moving in both progressive and commercial directions. Many fans, however, were left longing for the band's thrash sound from the days of old. That's where Kings of Thrash come in! The band features three former members of the group – bassist David Ellefson (having been unjustly let go from Megadeth in recent years), guitarist Chris Poland (who plays on select live tracks), and guitarist Jeff Young. There are three 80s Megadeth albums, and this was a set covering roughly two-and-a-half of them. The group is filled out by Chaz Leon (who himself has played in a Megadeth tribute), and Fred Aching, who has drummed for many bands including BulletBoys. I'm very eager to see what these guys do next year; let's hope for more tour dates!

—

3) Ace Frehley and Alice Cooper, Dollar Loan Center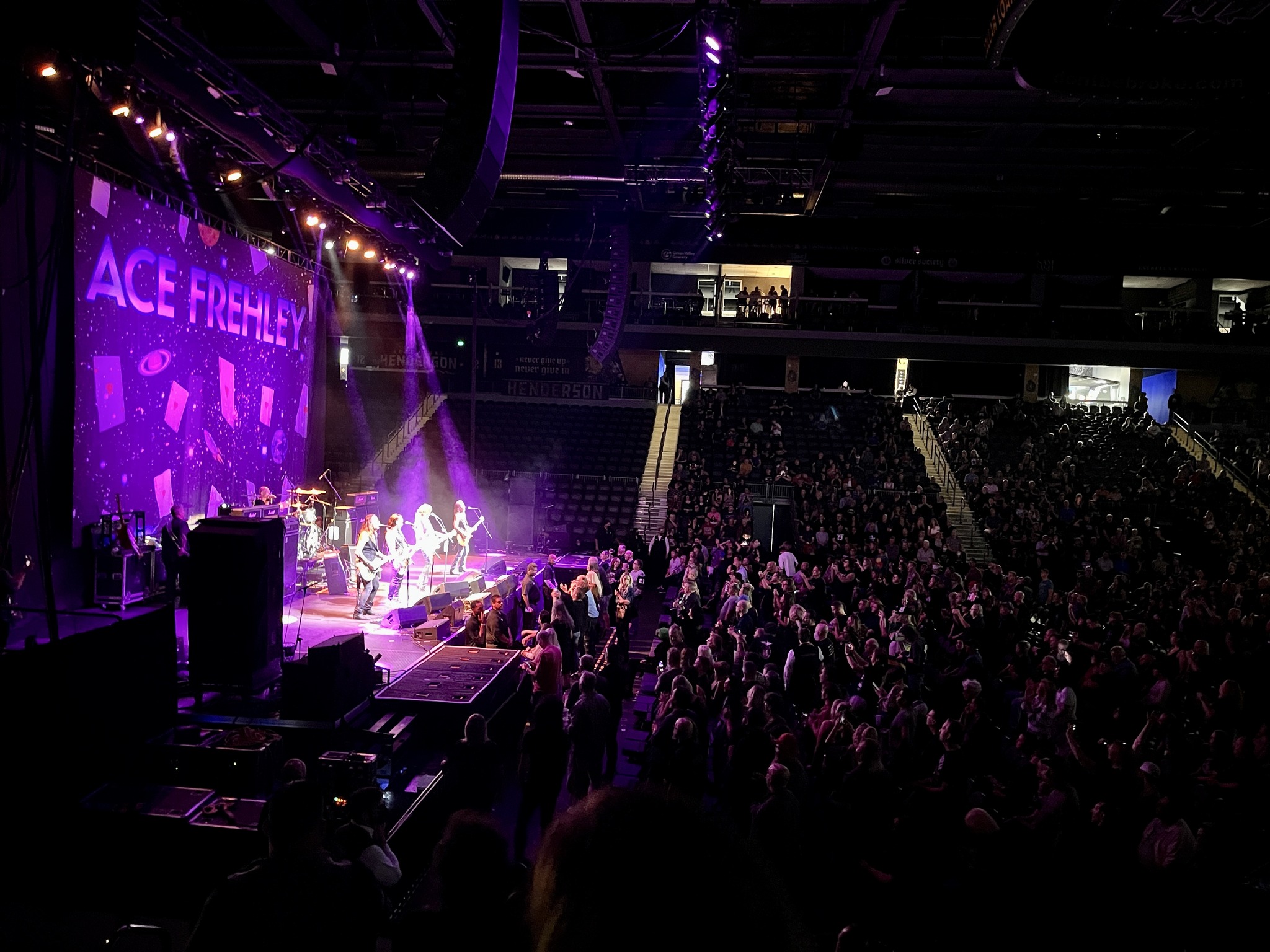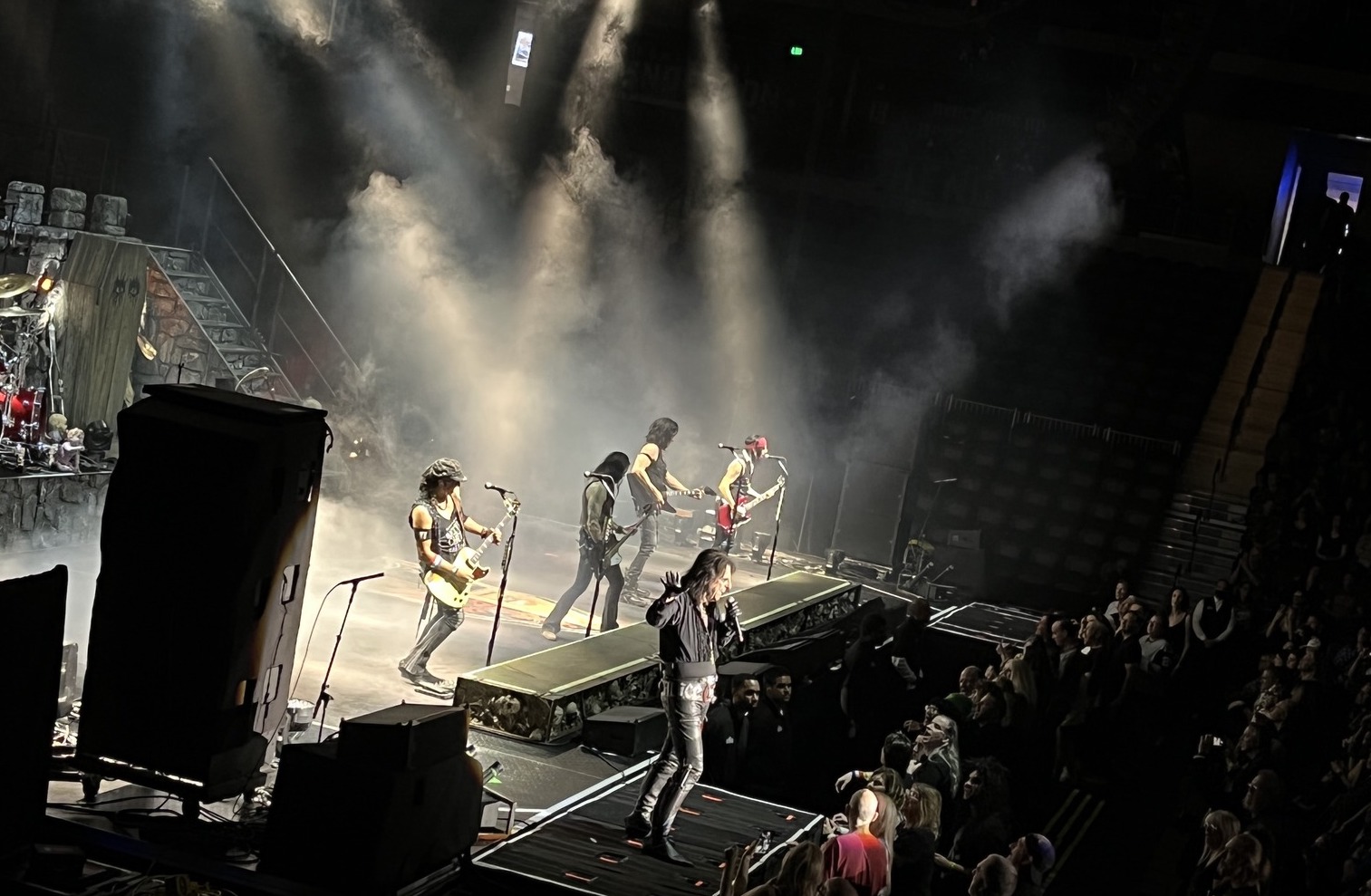 Two of the biggest names in classic hard rock… do you really even need more of an explanation? Ex-KISS guitarist Ace Frehley rocked audiences with a set that featured tracks from his classic heyday in that band, as well as some old and new solo cuts, getting audiences fired up and enthused to experience live music from one of its greater purveyors. The set from Alice Cooper that followed was arguably even more epic, featuring a massive medieval castle set and all the theatrics we've come to expect from the Coop over the years, plus a setlist spanning his whole career. Did I mention muscle-bound guitarist Kane Roberts is back in the band, from the classic 80s albums CONSTRICTOR and RAISE YOUR FIST AND YELL? This was my first gig at the Dollar Loan Center, and it won't be the last.

—

2) Scorpions and Skid Row, Planet Hollywood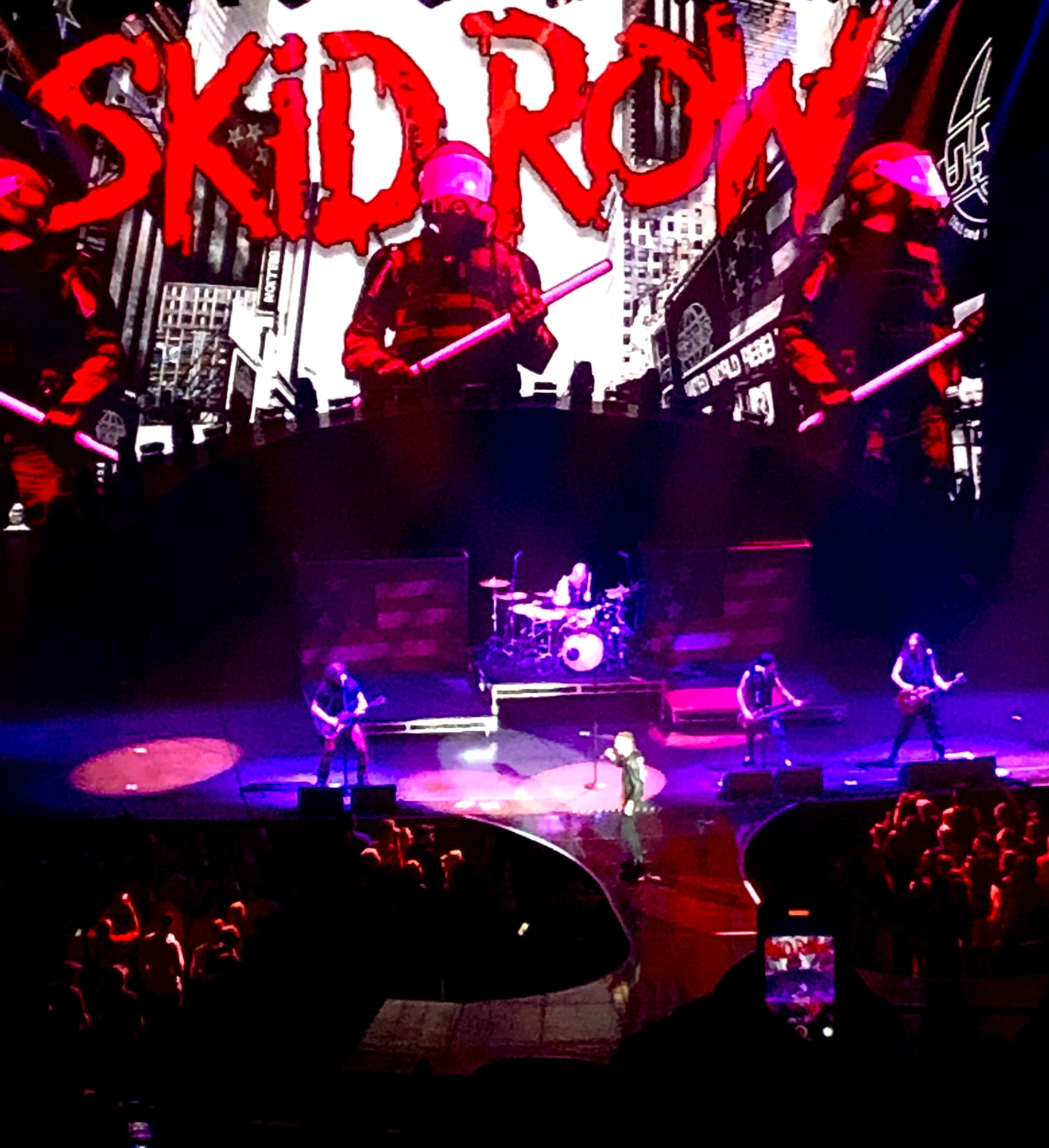 Queensryche dropped out of being Scorpions' opening band for the Vegas residency; they'd previously filled this role in a 2016 residency at the former Hard Rock Hotel. But this fan was excited to hear Skid Row, featuring new frontman Erik Gronwall, would be filling the gap! Skid's opening set was one of the ages, with Mr. Gronwall proving himself the frontman this band needs; their support set's only weakness was its brevity. Scorpions rocked a stage as only they could, making full use of video screens, and even using their rendition of "Wind of Change" as a tribute to the people of Ukraine. Other highlights included a mix of classic tunes and songs from their newest studio album, ROCK BELIEVER. Many of these guys are in their 70s now, and they're still rocking the stage as few others can.

—

And now, the Number One Rock Show of 2022!

—

LA Guns, Count's Vamp'd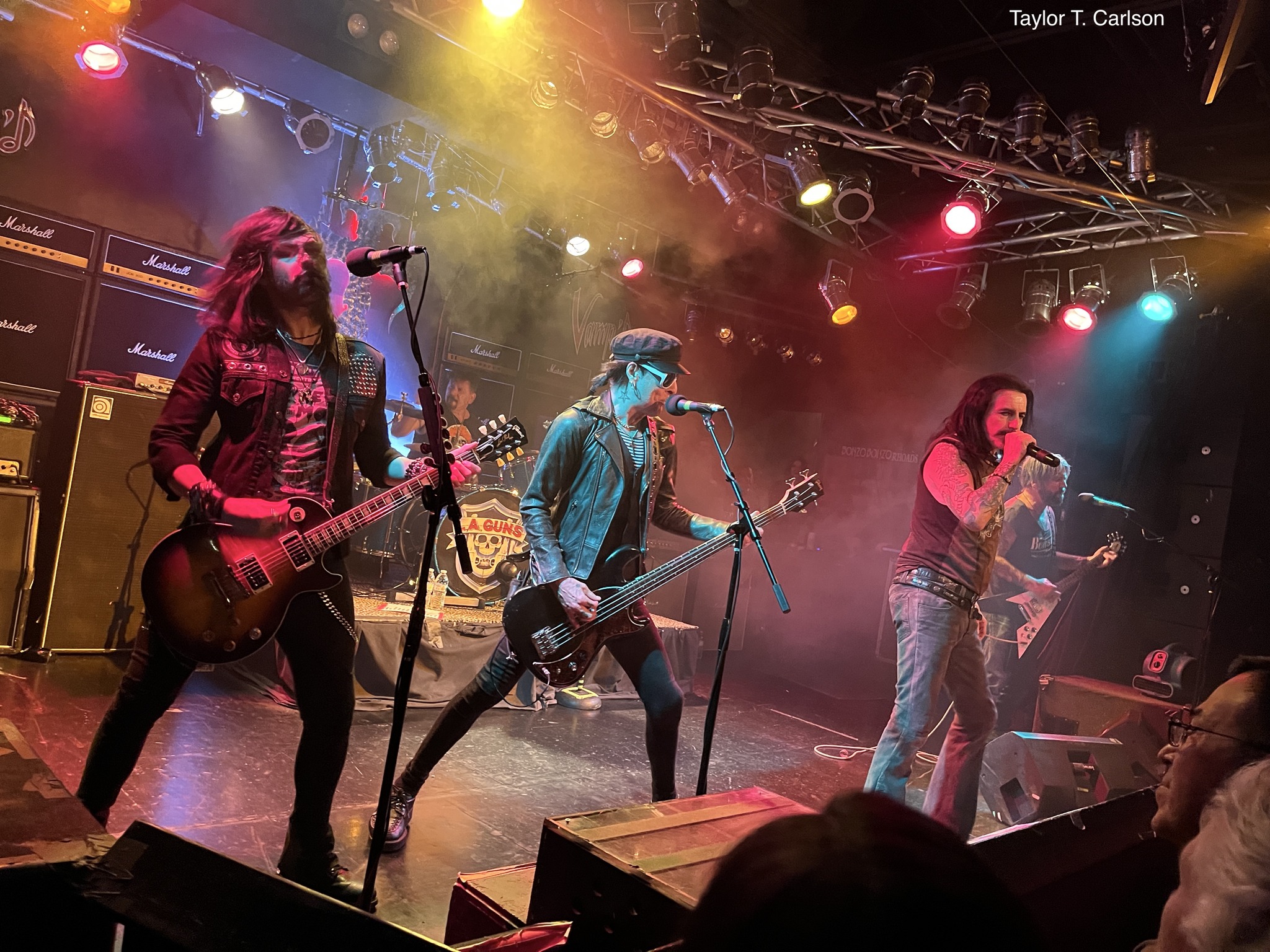 You probably expected this spot to be filled by a big arena show with massive production values and huge video screens. Pyrotechnics and over-the-top on-stage theatrics. A packed stadium. Instead, I opted for something that featured no frills. No backing tracks. No superficial bullshit of any kind.

A band that lets their music do the talking.

For me, the best rock and roll show in Las Vegas in 2022.

LA Guns is a group that's featured many, many members. The reunion of classic guitarist Tracii Guns and classic vocalist Phil Lewis was the best thing to happen to this band in a good many years (classic drummer Steven Riley now has a separate version of the band), and the Guns/Lewis reunion has given us not one, not two, but THREE new albums of kick-ass material that's right on par with what they recorded in the old days! The best part? Anything these guys can do in a studio, they can do on a live stage. There's no studio fakery or tracks here. These guys are the real deal. What's really remarkable is they delivered this set, combining classic hits and new cuts, with a fill-in guitarist; something you likely wouldn't have known unless told otherwise. There aren't enough words to be said about how these guys grace the live stage, rocking the crowd, and melting the faces off every audience member. It seems like them doing two nights of back-to-back shows at Vamp'd in December has become traditional here in Sin City. And what a fine tradition it is (note that I only attended the Friday gig, though I imagine the Saturday one was equally epic).

—

And there you have it… another epic year of music releases and concerts alike! Will 2023 be even more epic than 2022? Only time will well, but this headbanger is optimistic for more great rock and roll. See you next year!

Links to past Best of the Year lists. These are written articles for ZRock'R except where stated otherwise:
2020 (this is a YouTube video and only covers albums, not concerts)
All concert photos by the author. Opinions are exclusively those of the author of this article; they do not necessarily reflect the opinions of ZRock'R Magazine, its other staff persons, or anyone else.