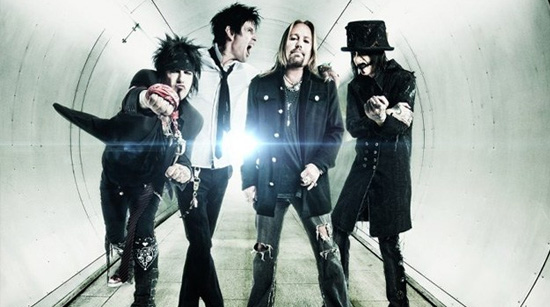 After multiple sold old shows in February 2012, Mötley Crüe is returning to The Joint at the Hard Rock Hotel for their second residency, Welcome to Hell, from September 18 to October 6.
As someone who has seen the boys countless times in concert , I am looking forward to this series of gigs. It promises to be even better than the first, with more surprises and more hits on the set list. I don't know how much better Mötley Crüe can get, they are already rock legends- yet somehow they always manage to top themselves- even after 33 years and a few rocky patches here and there they don't seem to go flat.
You can also treat yourself to some food and beverages named after the band during this residency at the Hard Rock! Such dishes and drinks with names like " In The Beginning" and "Take Me to the Top" and " Dancing on Glass" ( no worries, it's a Margarita guys) or "Live Wire" you can make a full night of it by eating drinking breathing and rocking out to Crue at the Hard Rock!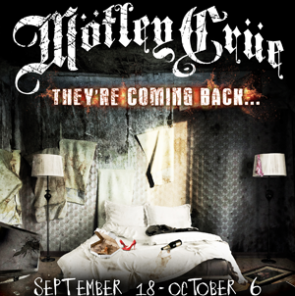 This is sure to be a sold out show nearly every night and the Hard Rock is doing special room and show packages for this as well just as they did during previous residencies like Crue's 1st residency as well as Def Leppard's. If you are considering going we would say get your tickets NOW- there may be a few VIP packages available as well still available.
Like good whisky, these guys have aged to perfection! They may be a long way from the days when Vince let the world know they may wear makeup but can still kick your fuckin' ass, the makeup may be gone, and they may be a little older, but they will still kick your fuckin' ass.
We're ready guys! Let the kickin' commence!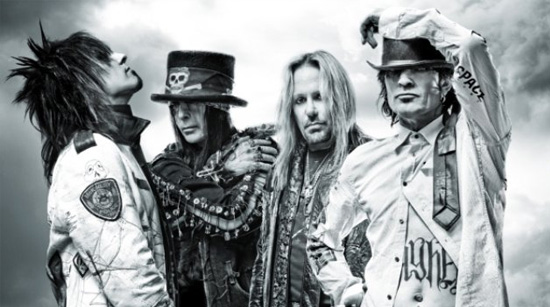 Photos are property of Mötley Crüe- all rights reserved.