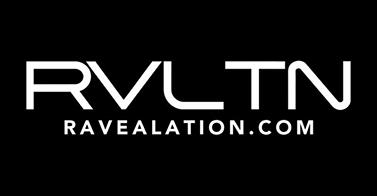 There's that talk about electronic music as a "back in my day" reference. Saying that the days when people would rent out a warehouse for a rave were the best times for the scene. But like every music genre, there's always a revolution. Rock music in the 60s, hip-hop in the 80s, and now it's EDM. We've grown from having weekend warehouse raves, to showcasing main acts at Vegas night clubs every night of the week, and that is only the beginning.
Insomniac puts on massives like Beyond Wonderland and the world famous Electric Daisy Carnival, but that's only once a year. When the lights and stages get torn down, there's always a need for more; the urge to get on the dance floor and throw your hands up with no cares in the world. In a city like Vegas, everything costs. Going to the club makes you bust out your dress shoes and wait in lines for a set with two DJs, tops. I'm personally one of those "back in the day" people that don't like brushing elbows with people that pay $5,000 for a table or $1,000 for a bottle of Grey Goose. I'd rather pay $4 for Pabst through the night and mingle with some true people.
Promoters Ravealation put shows on once a month at venues like Hard Rock Live where you get the same music, but with those true people. Yes, the same Hard Rock that I've been to numerous shows at for people like The Devil Wears Prada, Anti Flag, and even Tech N9ne. If Ravealation is not on your radar in the Vegas EDM scene, then you're missing a lot of great stuff coming out from these guys. While they give local DJ's like Durdee, Byra Tanks, Bombmakers, and Zack the Ripper a chance to show their talent behind the screens, they also headline acts like Crizzly, Protohype, and even put on the Smog City Tour in February at the Hard Rock Live.
I was privileged to be at the Smog City show and will not ever forget the spectacle that was put on. Besides Tech N9ne, I'd never seen a bigger line to get into this venue, but I was not surprised. With headliners like Antiserum, Protohype, and none other than the god of Dubstep 12th Planet, I was expecting a line all the way down the strip. As soon as you make it into the venue you're met by merch booths selling anything you can put an LED light in. I had to hold back from going full-illumination a couple of times.
The great thing about Ravealation's shows is besides the main stage, they have a side stage with local DJ's in a more intimate setting. I found myself back there more than the main stage! My most memorable moment was catching Durdee's set and seeing that man kill it. For all of our Metal and Classic Rock heads that read this magazine, I want to point out that I walked into Durdee's set with a remix of Queen's "We Will Rock You" playing, and it was one of the most complete feelings I'd felt during the entire night.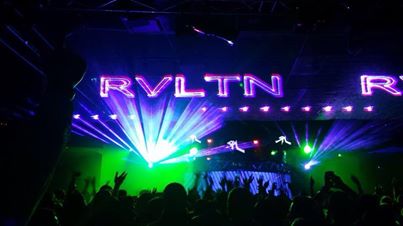 One thing I can't forget to mention is the hype that was on the main stage that night. The entire floor was on fire! This same beer stained wood that I've skanked my ass off durring ska bands and moshed to numerous metalcore bands, was engulfed with flashing lights and dancing. It was truly breathtaking. During Antiserum's set my punk rock senses kicked in when he called for a mosh pit! My friend Dan and I immediately made our way to the center of the floor where kids were already going off. We immediately started shoving into it, and even though there was just a hard beat playing instead of double bass drums and a guitar breakdown going, it felt so right.
The night was capped off with 12th Planet tearing the roof off of the place! With glowsticks in hand, I made my way through the crowd, finding myself not being able to stand still. Besides his original tracks, he pulled out a remix of The Fresh Prince of Bel Air theme song that had me in complete ecstasy! I've been to a couple of Ravealations events in places like Beauty Bar and Aria, and while they were great times, they didn't compare to the intensity that I felt that night at The Hard Rock Cafe.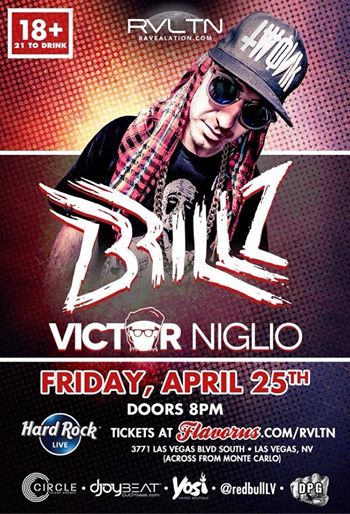 If you're looking for your weekend fix of EDM, I strongly urge you to get to a Ravealation event whenever you can, but if you know what's good for you, you'll be at Hard Rock Live this next Friday, April 25th, to catch their next main stage event with headliners Brillz and Victor Niglio! This will be Brillz's first 18+ show, so if you can't make it out to the major clubs, then this is your chance to twerk your ass off to some of the best Trap sounds. Make it early, and check out the side stage with the local DJs putting down sounds from our city. If you were at previous Ravealation shows, or even at the Monster Energy Stage at Extreme Thing back in March, you know it's worth stomping it out for these local gems. Past events have sold out easily. So, I suggest you get your tickets quick at http://www.flavorus.com/event/Brillz-w-Victor-Niglio-18/233912. You can buy GA tickets for $27 + service fees, but if you want to truly feel the vibe, get the VIP tickets for not that much more.