ONGOING NEWS OUT OF PARIS,  FRANCE!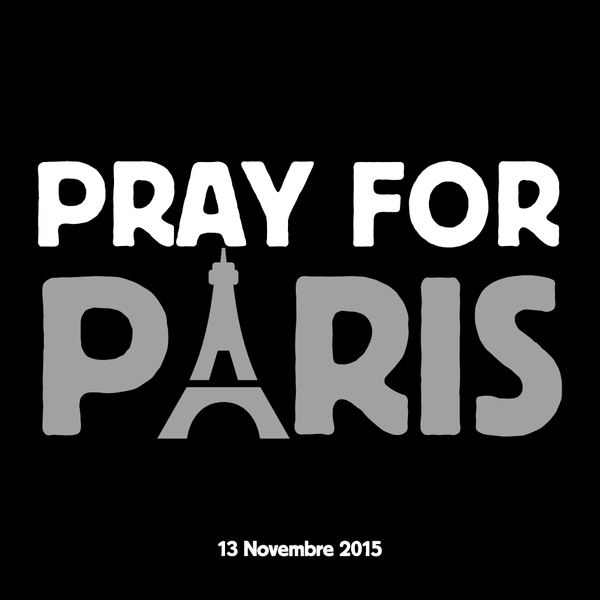 So CAL BAND EAGLES OF DEATH METAL'S SHOW IN PARIS TONIGHT AT LE BATACLAN  HAS BEEN TAKEN EFFECTED BY THE TERROR ATTACKS IN PARIS TONIGHT.  PLEASE KEEP THE BAND, THEIR CREW, THEIR FAMILIES AND THEIR FANS IN YOUR PRAYERS AS WELL AS THE PEOPLE OF PARIS.  ACCORDING TO FRANCE24 NEWS SERVICE, TXT MSGS FROM PEOPLE INSIDE THE VENUE CLAIM THERE ARE MANY DEAD AND THE TERRORISTS ARE SHOOTING PEOPLE AT RANDOM.  WE WILL UPDATE YOU AS MORE NEWS COMES IN.
UPDATE:
FROM THE WASHINGTON POST:
Wife of American Drummer in Paris Attack Says Band Is Safe-   written: Adam Goldman
The wife of an American musician playing at a concert hall that came under attack in Paris tells The Washington Post that her husband, drummer Julian Dorio, and other band members of Eagles of Death Metal are safe. An unknown number of hostages continue to be held.
"We are just holding our breath and saying prayers for everyone," said Dorio's wife, Emily. The pair only spoke briefly. "He called to say that he loved me and he was safe. Everyone on stage was able to get off."
UPDATE:
FOR AMERICANS IN FRANCE OR US FOLKS NEEDING INFORMATION ABOUT FAMILY IN FRANCE:
Americans in France needing assistance -011-202-501-4444
people in US worried about family in France - State Dept Hotline - 888-407-4747
UPDATE:
DEFTONES IN PARIS- BAND IS SAFE
The Deftones were slated to play Bataclan starting November 14 for 3 nights in Paris. This is the concert venue where Eagles of Death Metal were performing when the venue came under the siege of terrorists.   It has been reported that Deftones had left Bataclan 15 minutes before the shots rang out.  From the Deftones Facebook page:
UPDATE:
Members of the EoDM Crew are feared among the dead:
Reports are coming in that some of the road crew for EoDM are still unaccounted for and feared to be among the dead.
Over 100 people were murdered in the terrorist attack at Le Bataclan in Paris during the Eagles of Death Metal's sold out show.
UPDATE:
Nick Alexander, in charge of EoDM Merch among the dead at Le Bataclan :
Please keep Nick Alexander and his family in your thoughts and prayers.  He was in charge of merch for EoDM and was one of the victims at Le Bataclan.