The landscape of rock music has changed.  This is a well known fact amongst fans of the genre, with a seemingly endless array of cookie cutter look a likes, it's hard to find a band that stands out.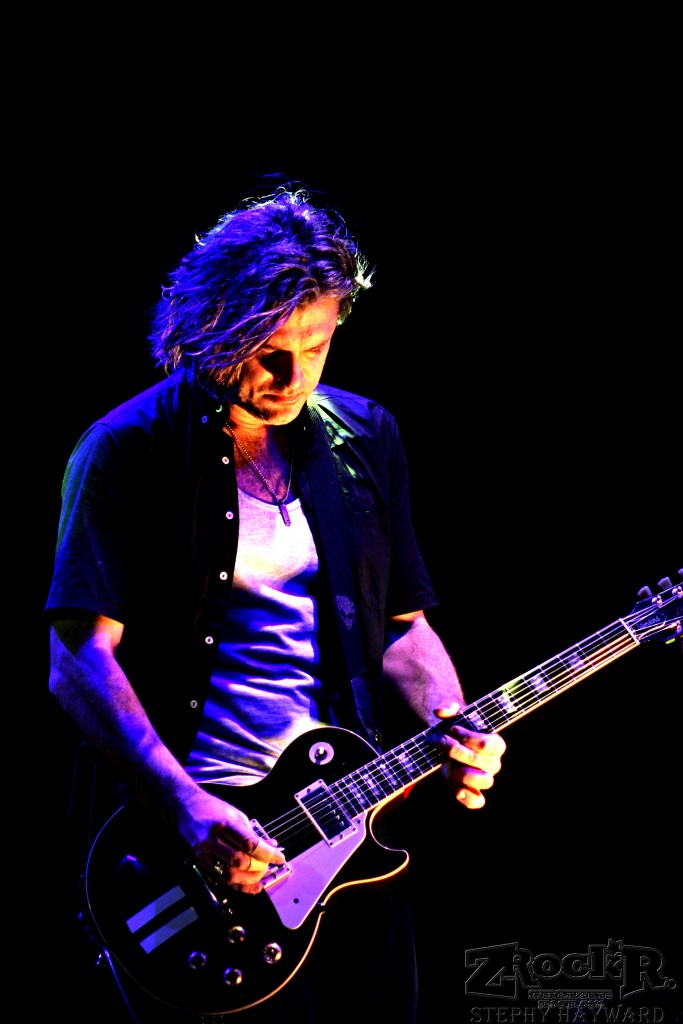 The revival of the new wave of classic rock bands, those that had their heyday in the 80's and 90's, brings attention to the format of what made music so exciting in those times: Live shows. The intimacy, the energy that seems lost today has been making it's way back to the mainstream. November 11th at The House Of Blues at Mandalay Bay in Las Vegas, a band from that time, Collective Soul, made the packed house remember those times.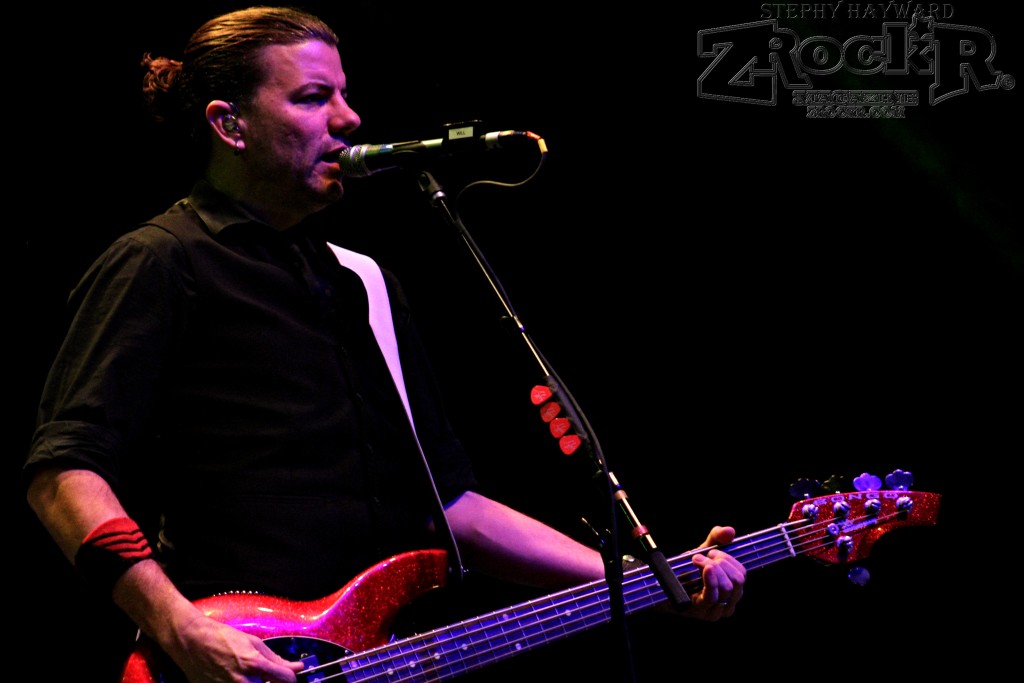 Unfairly classified as a one hit wonder because of their monster hit "Shine", which was inescapable on radio and MTV in 1993, Collective Soul has just released their 8th album, See What You Started By Continuing, which was available as a free download to those who paid for their tickets to the show. Their set list was filled with their hits from the last twenty years. In a unorthodox move, they opened with probably their second most well known song, the ballad " December". While most bands like to make their first song of the night one of the most powerful in their catalog, the choice set the mood for the evening. The band as a backlog of many hits, both rocking and mid tempo, and they came to showcase their diversity.
Lead singer Ed Roland was in top form. Having seen Collective Soul at Woodstock in 1994, where they were easily one of the acts that stole the show during the festival, he was more animated than I remembered him, seemingly more comfortable as a front man. His voice never wavered, even while contorting his body in funky dance moves reminiscent of David Byrne and even Prince,  and kept the crowd engaged by inviting them to sing along with their hits, such as "Heavy", "Precious Declaration" and  one of the highlights of the evening, "Why, Part 2". Rhythm guitarist, and younger brother to Ed, Dean Roland, lead a solid foundation to the music, while bassist Will Turpin's on point backing vocals filled the catchy choruses perfectly. 
The band debuted songs from the new record: "This", "Are You The Answer" and "Contagious", which were well received and already had knowledgeable fans singing along. Collective Soul isn't trying to be something they are not. The new songs sounded like they would have been perfectly in place back in the late 90's when the band was at the top of their game, yet in no way sounded dated. They were fresh and welcomed greatly by even those who where there only because of their love of the band's older material.
Lead Guitarist Jesse Triplett, the newest member of the group,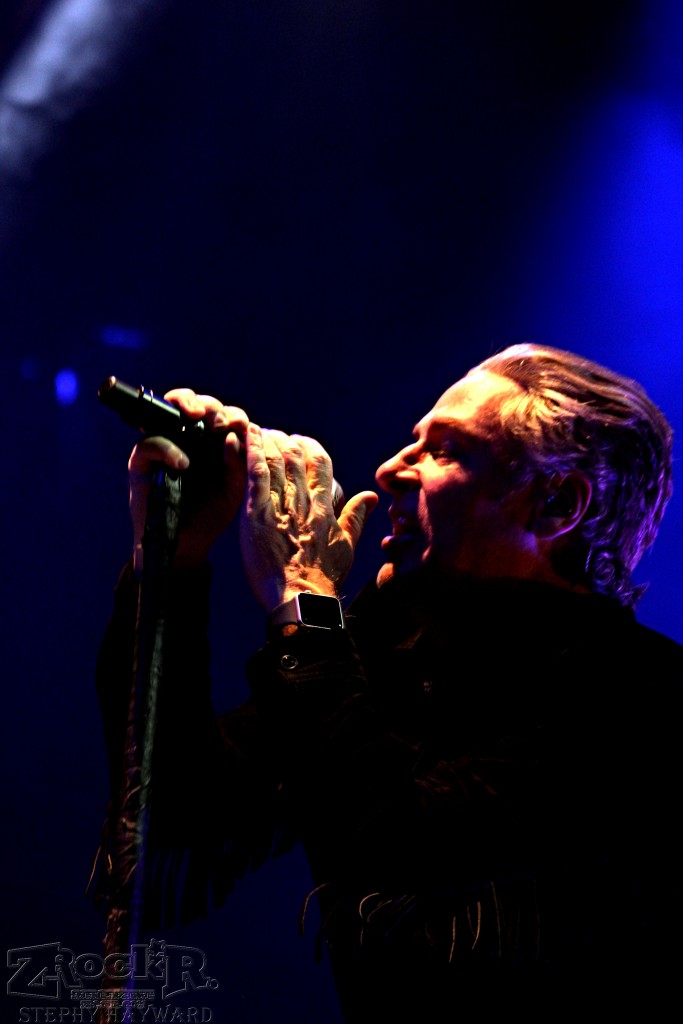 having joined only last year, made his presence known by playing some blistering solos in the older and newer songs, and Ed made sure to give him his due, calling him a "guitar god" during his extended measures in "Gel" and " Confession", while drummer Johnny Rabb, himself no slouch, provided thundering back beats the
entire night.
The band played a much longer set than anticipated, but was never self indulgent. Closing out with their monster hit "Shine" they thanked the crowd for sticking with them through the years and left everyone feeling nostalgic, and that they got their moneys worth.
If Collective Soul is playing your city, even if you're not a fan of their music, but enjoy seeing a good rock show, check them out. If you are as impressed as I was, download their new album from their website.
As always, support live music.
Setlist
December
Precious Declaration
Heavy
Hurricane
This
AYTA (Are You the Answer)
Why, Pt. 2
Exposed
Just Looking Around
Better Now
Contagious
Memoirs of 2005
Needs
The World I Know
Confession
Gel
Where the River Flows
Shine
Run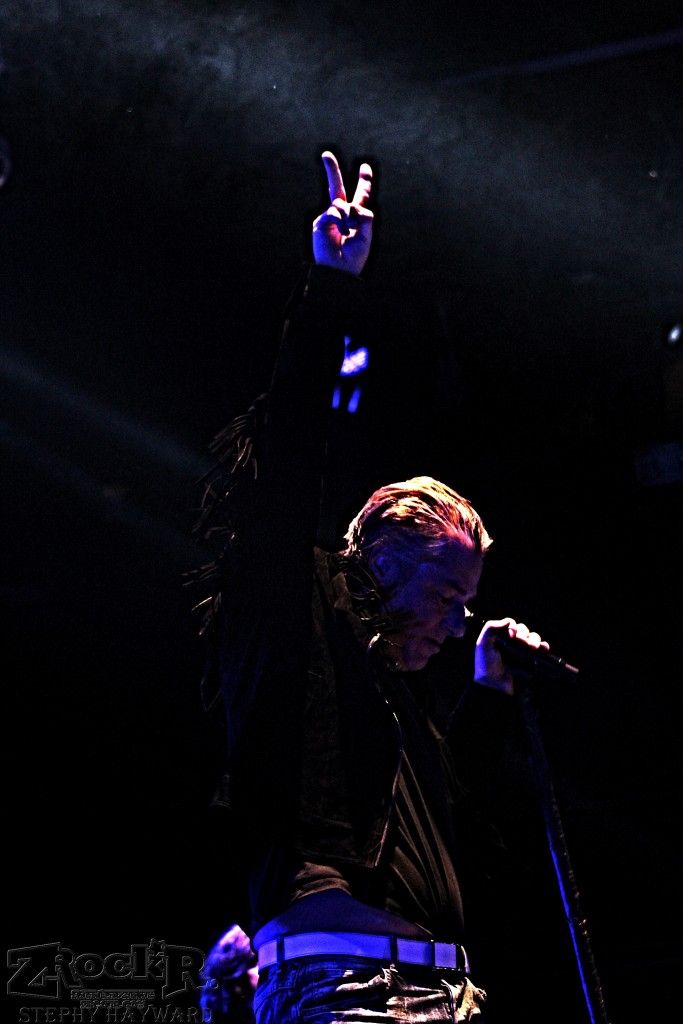 PHOTO CREDIT: Photos by Stephy Hayward for ZRock'R Magazine- ©ZRock'R Entertainment, LLC- ALL RIGHTS RESERVED