The Defiants is a new group uniting Paul Laine, Rob Marcello, and Bruno Ravel, all of whom had previously been members of Danger Danger. The group, also featuring fourth member Van Romaine, has been signed to Frontiers Records, and has also released their first album. Interestingly, this record was released around the same time as a solo release from another former Danger Danger member, vocalist Ted Poley, also on Frontiers. So we are getting two Danger Danger spin-off releases within a one-month period, from the same record label!
Danger Danger had some moderate success in the late 80s/early 90s, even if they largely did disappear from the radar like so many other bands when music trends changed in the 90s. But the group kept plugging away in various incarnations. It is interesting to see three former members reunited in a new project, even if it is something that no one likely expected!
So, what does the latest release from these former Danger Danger musicians sound like, and is it worth your time? This is a good, well put together album overall, but understandably, the odds are that it will be one that divides audiences.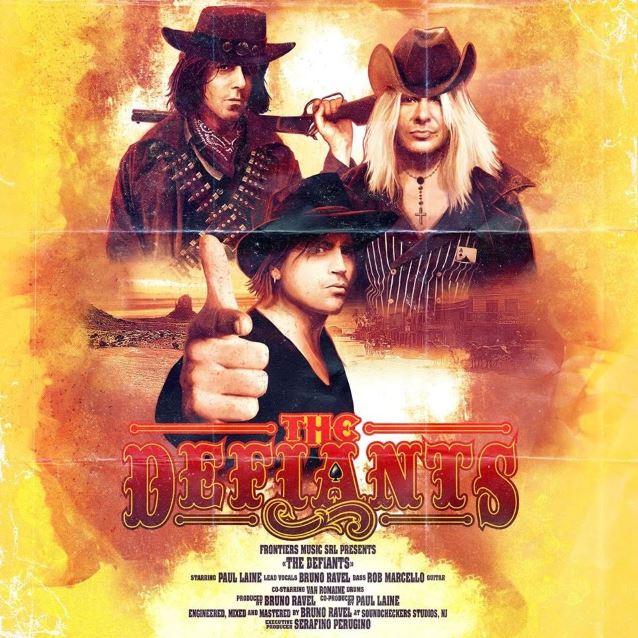 The sound on the album is surprisingly reminiscent of Bon Jovi, particularly the post-Slippery When Wet years, though not to the overly modern, commercialized sound of recent years (note that the track "Runaway" featured here is NOT a cover of the Bon Jovi song). This will mean different things to different listeners. It has a very commercial retro AOR-esque sound to it on many tracks, and for the most part, this fan was satisfied with what he heard, from the ballads to the more guitar-driven songs, and even on those cuts with a slightly more modern sound.
If there is one minor complaint with this overall fantastic release, it is that a few of the songs come off as a little TOO commercial and poppy. That is not to say the album is not diverse or appealing overall, though. It is a minor flaw in the grand scheme of things.
Someone curious about what these former Danger Danger musicians have been up to will find this new release to be an interesting one with a number of solid tracks. It may be different than what you are expecting, but overall the results are more than satisfactory. Recommended.