Classic Accept frontman Udo Dirkschneider recently made the announcement that his current tour will be his final one playing classic Accept songs. When he initially left the band in the latter half of the 1980s, he went on to become a successful solo artist, but in many ways has kept his past legacy alive. With this recent announcements, fans have been in a rush to capture Mr. Dirkschneider in his element, one last time, hearing his voice on the songs that he himself sang originally.
Accept continues on with new vocalist Mark Tornillo, formerly of TT Quick, with whom they have recorded and released three studio records so far. Despite this, Udo Dirkschneider has pushed on with his solo career, continuing to do his thing as only he can do. Last year we got a new studio album from the classic frontman, and even a live album collaboration with a naval orchestra! And of course, he is now releasing a live album of his current tour, which will be his last time performing the classic Accept songs. Live: Back to the Roots hits stores on October 28, 2016.
Live: Back to the Roots was recorded April 2 at Kaminwerk in Memmingen, Germany. The band lineup features Sven Dirkschneider (Udo's son) on drums, Fitty Wienhold on bass, and Andrey Smirnov and Kasperi Heikkinen on guitar. This is a two disc set with 26 tracks, including intro and outro segments.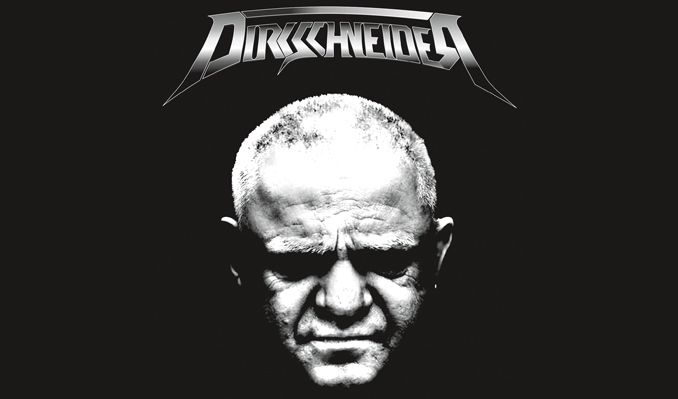 Udo Dirkschneider has put out some amazing solo records over the years, but there is no denying those classic Accept years and how they are his best known (and arguably finest) work. Back to the Roots is a fitting farewell to this era of his career, which he has long kept alive in fine form in his live shows. The fact that the tour has been extended on at least one occasion should go to say something about how people feel about both Udo Dirkschneider and Accept at large.
Following the intro, the band launches right into the classic Accept efforts, and they sound as good as ever. Dirkschneider has clearly aged, but this does not stop him from pounding out solid renditions of the songs; his voice has held up better than a good many of his contemporaries. The backing band is comprised largely of musicians I was not initially familiar with (I admittedly have not followed his solo career as much as his Accept career), but these musicians, including his son Sven on drums, do justice to the material. Clearly he has the right artists for the job here, and could not have asked for better collaborators.
The band digs into the vault here. Sure, you've got the legendary classics like "Metal Heart," "Princess of the Dawn," "Fast as a Shark," "Balls to the Wall," and "Restless and Wild," but the band also goes back even earlier and dishes out classic cuts like "I'm a Rebel" and "Midnight Highway." Selecting a setlist to do justice to the Accept legacy is not easy, but Dirkschneider and company have assembled something here comprised of hits and deep tracks alike that more than gets the job done.
The album admittedly is a little on the raw side, but feels more live and "pure" as a result. There are not too many surprises here, although a few songs are extended with solos and crowd participation, as you would expect from something live from a hard rock/heavy metal artist.
If you are at all a fan of Accept and/or Udo Dirkschneider, there is no reason not to add this one to your collection. Short of catching him on this last tour, this is the best way to experience the classics done up live by his fantastic modern band. Highly recommended for the fanatics!