In early 2017, the music industry lost one of its greats – classic Asia vocalist/bassist John Wetton. With his passing away prior to the release of this live album, it has become something of an unintentional tribute to him.
Symfonia – Live in Bulgaria 2013 (hereafter simply referred to as "Symfonia") is a recording of Asia from 2013 in concert at Plovdiv, Bulgaria's second century Roman Theater. The release feature classic members John Wetton, Geoffrey Downes, and Carl Palmer, along with guitarist Sam Coulson (the latter of whom replaced Steve Howe when Howe rejoined Yes a few years back).
The CD release is being put out as a two CD/DVD set, Blu-ray Disc, and MP3. This review will focus only on the audio portion, as it is what was available for streaming for the purpose of doing this review.
The Asia name has lived on for years in the music industry, with two versions of the band touring and recording in recent years (a separate band is fronted by former frontman John Payne). Wetton, along with most of the rest of the classic lineup, serves up a strong performance here, that while not too surprising in any way, is a strong set that fans should be satisfied with.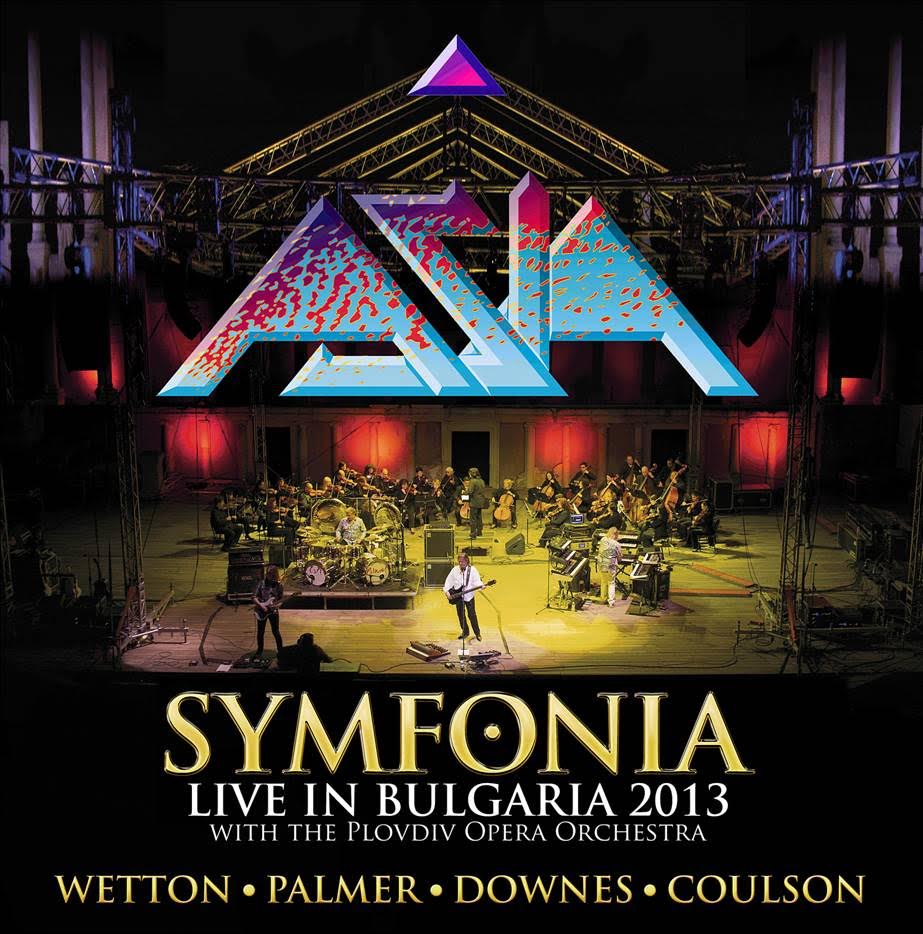 The band is on fire throughout the performance, the rigors of aging having apparently not slowed them down. The lack of Steve Howe is somewhat disappointing, but Sam Coulson fills this void exceptionally well, and more than does justice to the classic songs. An orchestra accompanies the band for the songs on the latter disc.
There really are not major complaints to be had with this performance, aside from the fact that the orchestra does not really add much to the show, and feels more like a gimmick of sorts. That said, I do not think any long time Asia fans will mind, as this is a strong set of music, and it definitely works well as a tribute to the recently deceased John Wetton. Again, I did not have access to the video portion of this package, but everything I heard on the audio portion was satisfying, and I find it hard to believe that any Asia fan would be disappointed by what they hear here.
Asia's music is some of the best out there, beautifully fusing pop and prog, and this spirited live performance in Bulgaria shows that, even up until the years immediately before Wetton's passing, they were still at the top of their game. A recommended release for any fan.