Little Caesar was one of the most criminally underrated bands of their era; their presence on the scene was undeservedly overshadowed by many of their contemporaries. Despite this, the group recorded some fantastic material, and is probably best known for their cover of the Motown classic, "Chain of Fools." It isn't clear exactly why the band never got the success or recognition they deserved, though changing trends in the music industry in the early 90s may have been to blame.
The group, fronted by vocalist Ron Young, began making a comeback in recent years. With new releases and appearances on the festival circuit, these guys are regaining the thunder that they once had, determined to make themselves known again, much to the delight of a loyal fanbase.
March 16, 2018 will mark the release of the group's Eight album on Golden Robot Records. After so many years, does Little Caesar still have what it takes to impress an audience? This rock and roll fan loves the band's past material, and was certainly surprised by the announcement that the group would be putting out a new record. Is this a release that will be worth your time when it hits stores?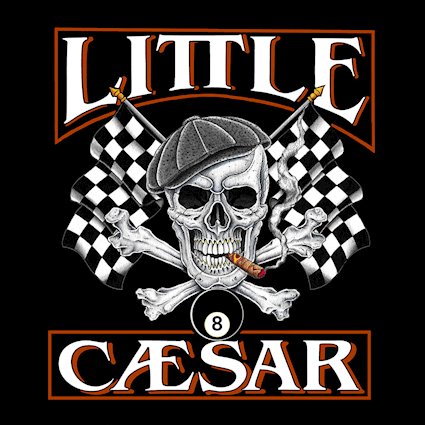 Fortunately, Little Caesar is a band that is still impressing audiences, and Eight stands as a surprisingly strong record. The group has a diverse sound, with everything from bluesy to punky elements. You can tell these guys are having fun with their music, and that is half the reason they are so enjoyable to listen to. Ron Young is a great frontman, with a voice that suits the material perfectly. There are more straightforward rockers, and even a handful of throwback ballads. Hell, the mixture of piano and guitar in some of the songs is reminiscent of Mott the Hoople. It is one of those albums where the tracks are diverse enough to keep your attention, yet everything still works as a cohesive whole. The band definitely shatters any doubts about their ability to create a solid record three decades on with this release.
Eight is a fantastic new release from Little Caesar, and when it streets on March 16, 2018, this one will be a strongly recommended purchase. Longtime and new fans alike will be satisfied with what they hear.