Forming in London, Ontario in 1996, Kittie went on to become international superstars, touring the world and coming out of nowhere, surprising audiences. Through numerous lineup changes and unexpected challenges, the group has persevered. Despite over 20 years of pushing forward, the group has never truly sat down to discuss their story… until now.
Origins/Evolutions is the latest film from Rob McCallum (Nintendo Quest, Missing Mom), setting out to tell the story of this band that came out of nowhere and left so strong an impact on the music world. The members of the group, past and present, are interviewed, telling their sides of the story, along with input from crew and family members, and rare archival footage.
I'll be the first to admit I'm not the target audience for Kittie's music. In fact, prior to watching this documentary, my only familiarity with the group was the song "Brackish," which had been regularly played on the local alternative rock radio station during my high school years. And while there are a few minor quibbles with the finished product, overall Origins/Evolutions does a solid job looking into the history of a band who's history has long needed to be told.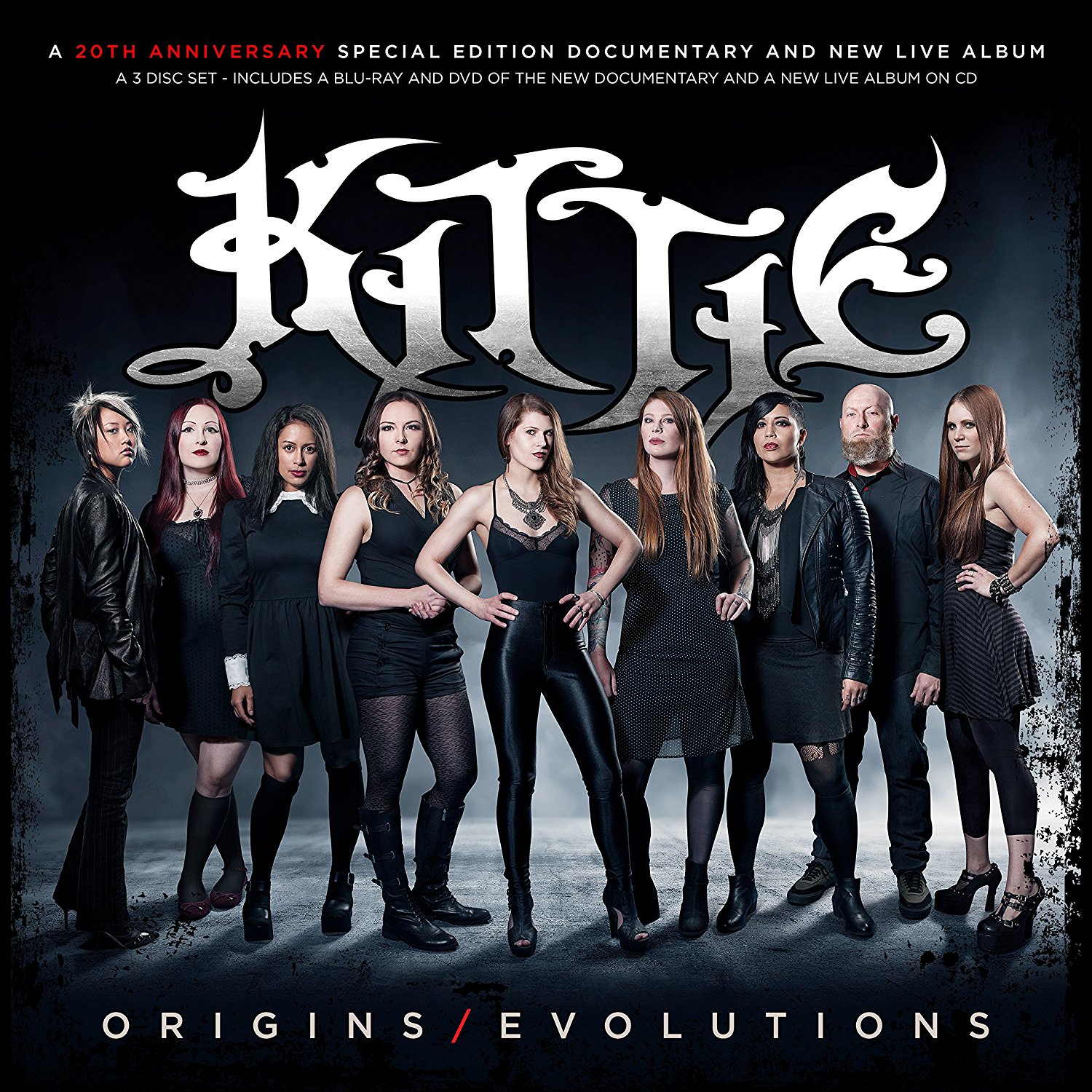 It's truly interesting to see the story of Kittie unfold; the core members of the group started out when they were still high school students, and their whirlwind launch into the forefront of rock radio and many shows and festivals is truly remarkable. Love them or hate them, you can't argue with the fact that these girls broke down walls and showed the world that girls can rock just as hard as the guys. In many ways, Origins/Evolutions plays out like an extended Behind the Music episode, but is thankfully not hindered by network censorship or time constraints, at least not to the extent of something shown on network television.
What's truly remarkable here is not only how many people from the band's history have come together to tell his story, but the fact that most of them still seem to be on mostly friendly terms. A handful of former members declined to participate in the doc, which is mentioned, but fortunately, these persons are few in number. Stretching out to talk to band family members as well as crew/producers gives a wider scope of the band's history, which is definitely appreciated and will make the end result all the more fulfilling to the fans.
That said, I did have a few issues with the otherwise superb documentary:
First and foremost, portions of it felt rushed despite the 90-minute runtime. An extended cut of the movie was made and only offered to crowdfunding backers of the film, which is a nice incentive for them, but one can't help but feel like this is something of an "abridged" version, despite the content we get to experience. Some of the most dramatic and heartfelt content, including the death of the founding members' father, feels rushed as a result, with his cause of death not even being mentioned. As a whole I'd say the doc is solid, but there are a few of these moments you can't help but feel like more time should have been spent on.
The second issue is the fact that the film utilizes audio interview content and on-screen text simultaneously too often. I can read text, or I can listen to narration. I can't do both at the same time. Because of this I often missed information and found myself rewinding a few times to get it all. There is nothing wrong with having text on screen to explain something in a music documentary, but it should never be on the screen at the same time the viewer is listening to interview content.
In addition to the documentary, which this package includes a Blu-ray Disc and DVD of, there is also an audio disc of live content, taken from throughout the band's career. Audio and video quality throughout the documentary are generally very good, though the quality of the archival footage understandably varies.
Disappointingly, there are no bonus features on the disc, aside from the documentary trailer. Given the wealth of content that was made for the crowdfunding backers, having some "deleted scenes" wouldn't have been outside he realm of possibility. Even something like a "discography" section would've been a nice addition.
Origins/Evolutions tells the Kittie story at last, and does a solid job of it despite a few minor issues. Fans of music documentaries or anyone looking to explore the long-awaited history of this band will be impressed with the final result.
A highly recommended release!
DISCLAIMER: Images appearing in this review are the property of their respective copyright holders, including (but not limited to) Pyre Productions, Rob McCallum Films, and Kittie. For promotional purposes only. All rights reserved.