The world's still a mess with the pandemic going on, with albums and concerts still being delayed on a regular basis. But 2021 was better than 2020, and 2022 can only be better than 2021! As usual, I want to end the year with the Best of the Year list, summing up some of my favorite moments in music this year. We saw some great releases and live shows this year; it saw me going to my first live concert in nearly two years, and it was certainly worth the wait.
As usual, with any Best of the Year list, I have to give the disclaimer that I can't attend every concert or listen to every album that comes out. If it was a superb live show or album release, and it didn't make the cut, odds are I didn't get to experience it!
I'm admittedly behind on several albums, concerts, and other rock and roll experiences and media, so this list may be a little smaller than some of my previous ones (but unlike 2020 there's at least enough material this time for me to make a list!) Let's get started.
Where possible, I've included links to my YouTube channel and/or the pertinent ZRock'R pages for more thorough looks at some of the titles on this list; this may be updated in the coming months too.
Best Reissue of a Classic Album:
Black Sabbath: Technical Ecstasy

The most unfairly maligned album from Black Sabbath's classic Ozzy lineup just got the deluxe treatment, and the results are astonishing. Not only does the (unfairly bashed) album sound better than ever, but we get an unreleased alternative mix, outtakes, and even a live concert performance! A must-own for Sabbath fans.

-Honorable Mention:
The Beatles: Let It Be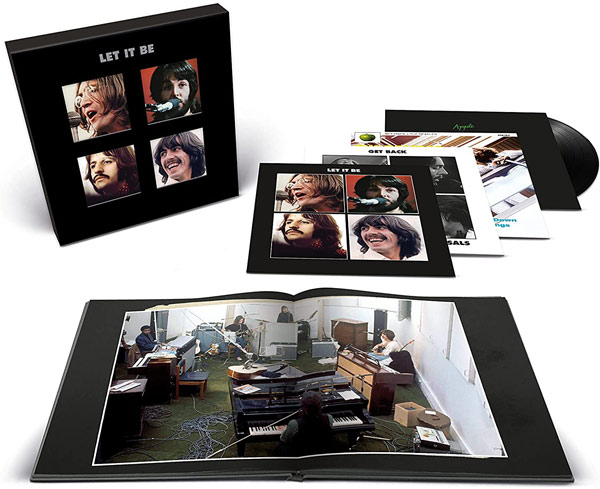 The Fab Four's vaults are seemingly endless. Just when we think we've seen it all, something new comes out. And being the Beatlemaniac that I am, I'll buy it every single time. This is the perfect audio release to go along with the GET BACK documentary that just hit Disney+ (more on that later), featuring the original album remastered and plenty of additional content.

Best Live Release:
Green Day: BBC Sessions

The band that sparked a pop-punk revolution in the 1990s is still going strong. We got a new release from the band earlier this year, but it's this release of vintage BBC Sessions that truly won me over, with four four-track sessions recorded between 1994 and 2001. Fans won't want to be without this release of live BBC recordings spanning the band's classic years.


Best Rock Doc:
The Sparks Brothers
How I'd never heard of these guys prior to this year is beyond me. These eccentric music-making brothers have been doing their thing for over 50 years, and Edgar Wright gives audiences something equal parts hilarious and informative. I've been hunting down the band's releases ever since. The doc made a fan out of me, and that's perhaps the greatest praise of all.


-Honorable Mention:
Summer of Soul
Also called the "Black Woodstock," this footage is amazing to look at, featuring a landmark event that was both musically entertaining and culturally relevant. Forgotten for nearly half a century, it's amazing to look back on what's featured here. It's criminal to think this footage was locked away in a vault for so long.


-Honorable Mention:
The Velvet Underground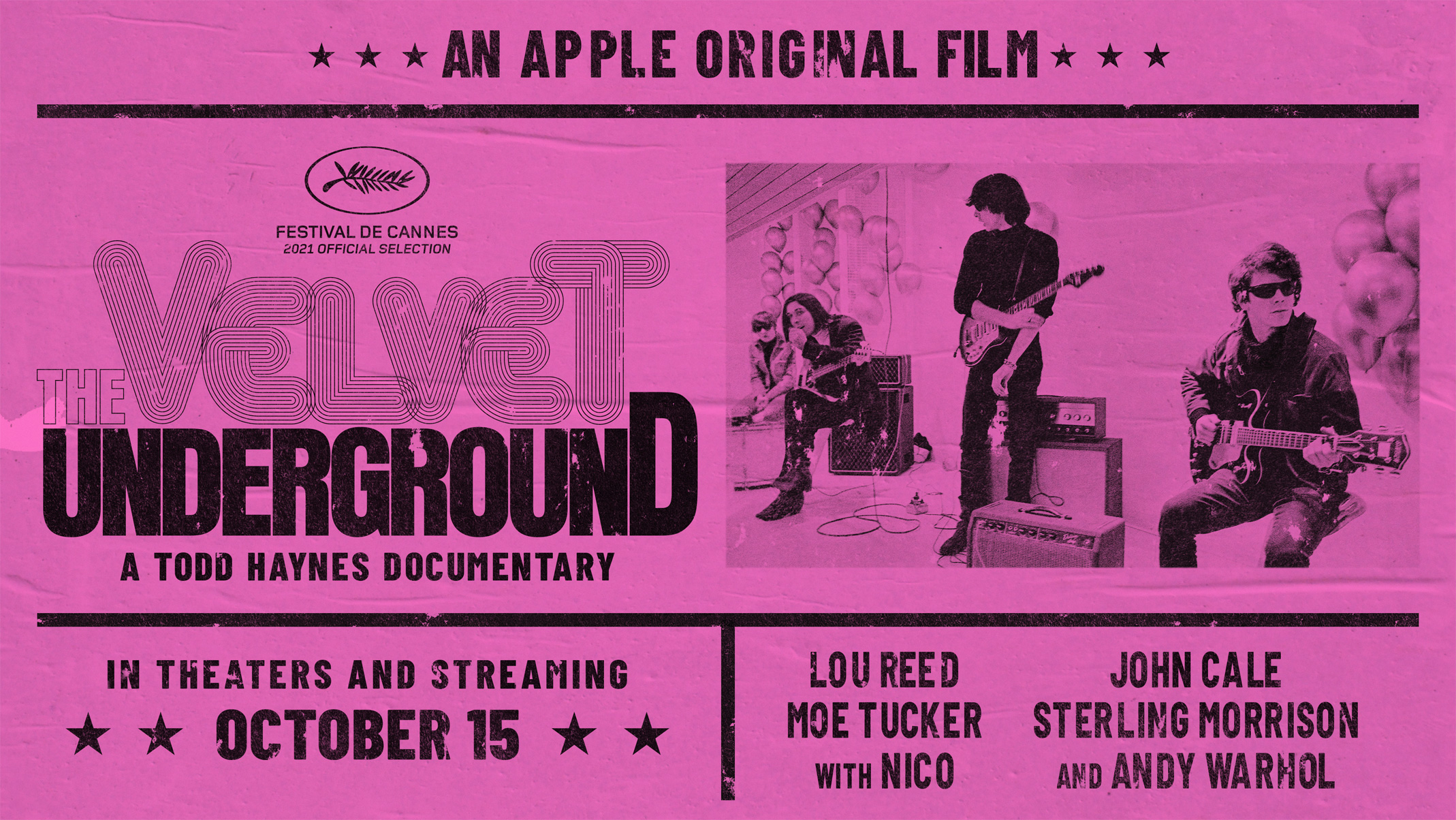 These art rock pioneers have long been revered and considered one of the most influential acts of all time. The unique shooting style of the doc, rare footage, and classic music for the ages make this a documentary any fan of the group will want to check out.
Honorable Mention:
The Beatles: Get Back: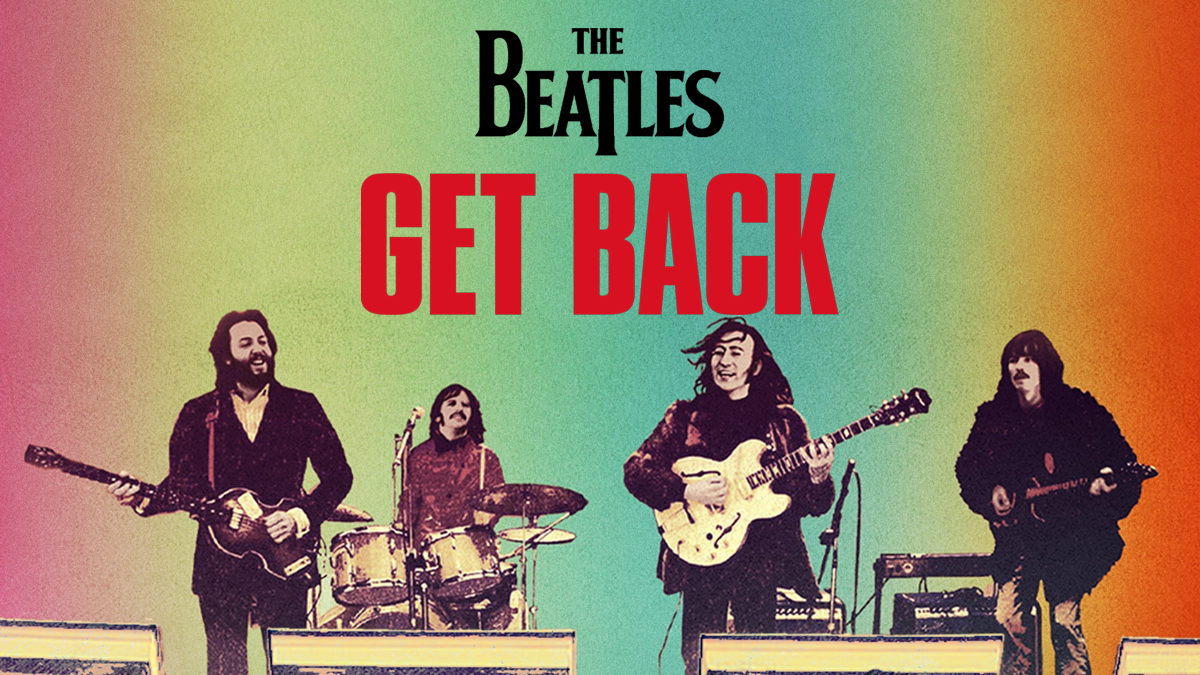 A lot of great rock docs were released this year, and this three-part documentary on Disney+ was a major surprise, with director Peter Jackson giving fans far more than the original 1970 LET IT BE movie ever did. If you're a fan of the Fab Four, these sessions are a must see.


Best Local Artist Release:
Wicked Garden: Bipolar Coaster EP

Las Vegas' top alternative rock tribute has been recording and releasing original material over the last few years, and this EP shows that they're still the best at what they do. Fans of alternative-style rock and roll won't be let down here.

Best Album Honorable Mentions:


Two unexpected guitar heroes join forces to make an album together.... and the results are better than you'd expect. This is more-or-less just two awesome musicians rocking out and having a good time, and it shows in the end results. Looking forward to seeing these guys collaborate and play together more!


-Robin McAuley - Standing On the Edge
Robin McAuley could sing the phone book and it'd still sound great. So glad to see this guy doing what he does best. More an AOR album than a hard rock or heavy metal one, but a fantastic showcase for one of my favorite rock singers nonetheless.

The second release from this band that's basically "Dokken without Don Dokken" is fantastic, much as the first one was. Vocalist Robert Mason (Lynch Mob, Warrant) remains one of the top underrated talents in the music world, and he demonstrates it beautifully as the frontman here, which is hardly surprising. As usual, great work on the axe from the always-reliable George Lynch.

-Cheap Trick - In Another World
Rockford's favorite sons are back, and they're doing what they've been doing for nearly five decades just as well as ever. I'll never get tired of these guys. Is it the best album they've ever done? Certainly not, but if they can still make music this good half a century later, more power to them.

-Alice Cooper - Detroit Stories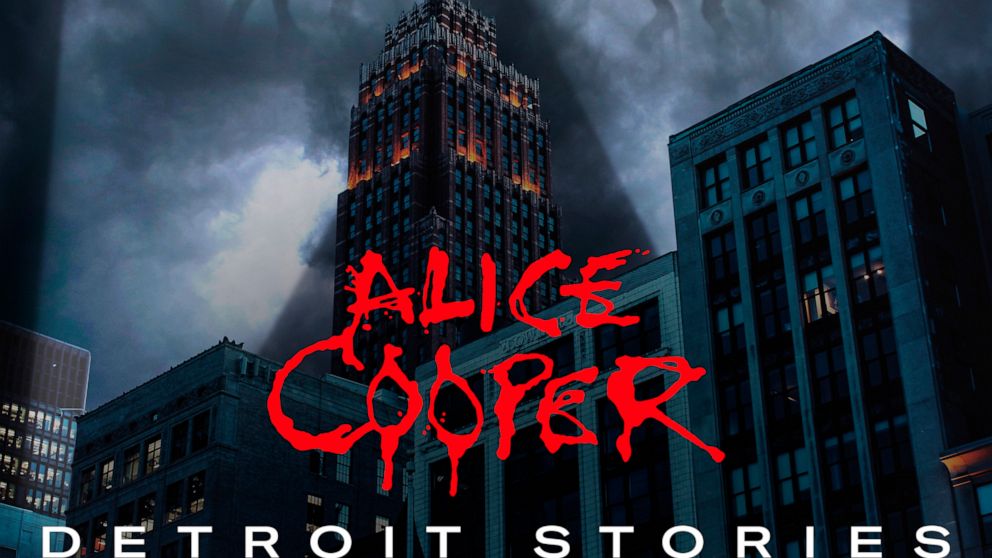 Anyone who knows me knows I love Alice Cooper. He's given us yet another new album, and he shows no signs of letting up, even well into his 70s. I adore this guy, and hearing him give us rock and roll with this level of energy all these years later speaks for itself. Guests on the album even include classic Grand Funk Railroad singer/guitarist Mark Farner!

Mark Tornillo resurrected Accept when he joined the group just over a decade ago. The fact that they're still making killer music with him speaks for itself. This is another great album that shows a fantastic band at the top of their game, even all these years later! As with many a headbanger, I'm eager to see what's next for these Teutonic Terrors.


And, my picks for the Top Five Albums of the Year!

5) Mammoth WVH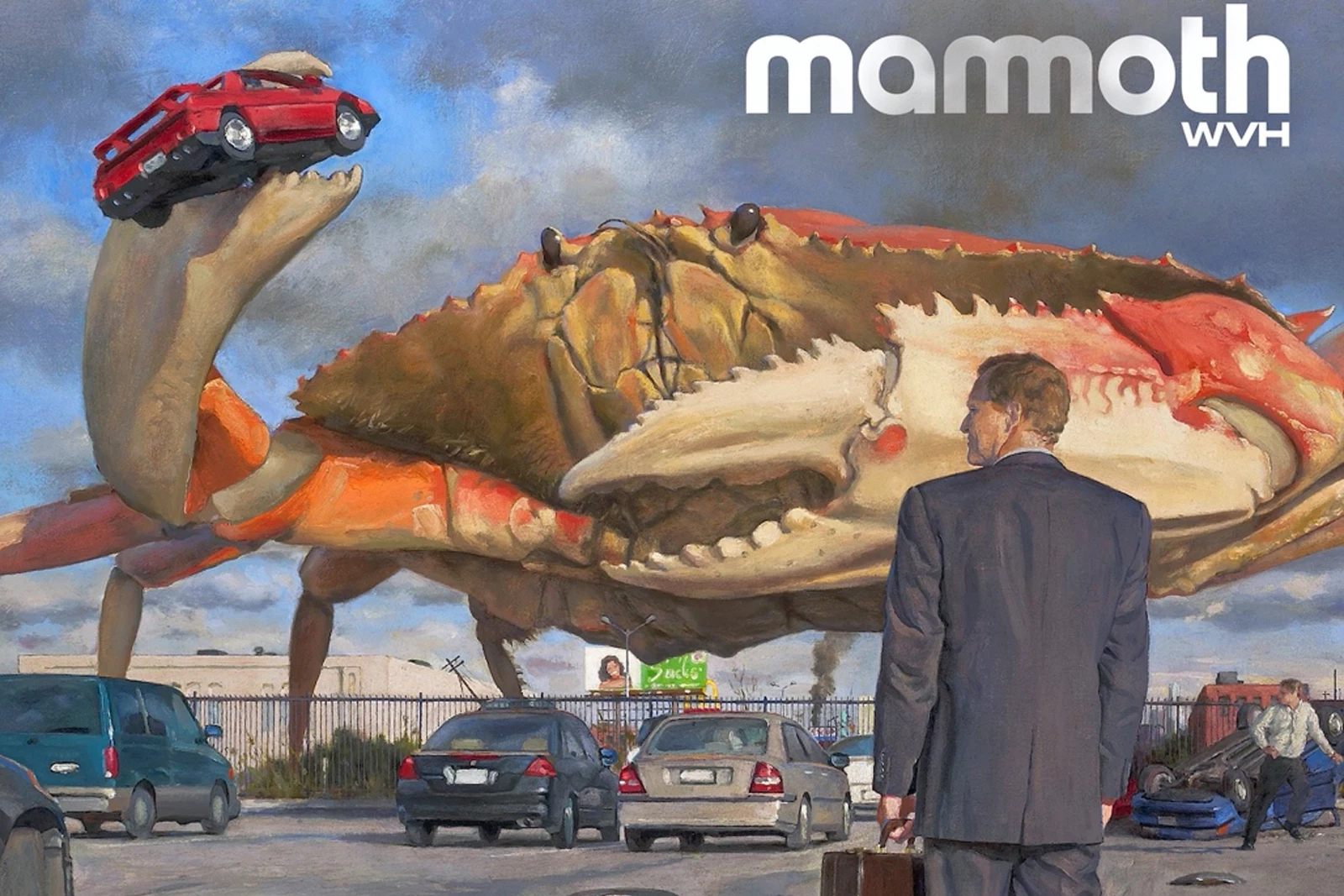 Wolfgang Van Halen played bass for the band Van Halen in their latter years, but here the young man has truly stepped out of the shadow of his late famous father, doing something musical his own way. This record will never be mistaken for a Van Halen album (it has more in common with the Foo Fighters than classic rock/hard rock/metal), but I mean that in the best of ways. Very eager to see where Wolf goes in a post-Eddie world.

4) Michael Schenker - Immortal
The Mad Axeman is back with an ensemble cast of killer musicians and great songs. Mr. Schenker rarely disappoints, and this stands as another strong entry in his continually-growing catalogue of albums. As long as this guy's making albums, I'll be first in line to listen to them. Even in his 60s, he's every bit the axeman he was in the glory days of UFO, and that's no small feat.


3) Todd La Torre - Rejoice in the Suffering
The former Crimson Glory and current Queensryche vocalist is back.... with a solo album! And guess what? It's damn good. This is the man who revived one of classic heavy metal's greatest bands, and what he's got to offer here shows off just how musically talented and proficient the guy really is. Let's hope it's not his last solo effort, and a sign of things to come.


2) Rough Cutt III
A last-minute surprise of sorts! Rough Cutt is one of the latest bands to have turmoil with members that have caused the group to split into multiple factions. This version of the band feature vocalist Paul Shortino, Amir Derakh, and Matt Thorr/Thorne. It's a fantastic record that caught me by surprise, and I'm eager to see what this trio of classic Rough Cutt members gives us next.


1) LA Guns - Checkered Past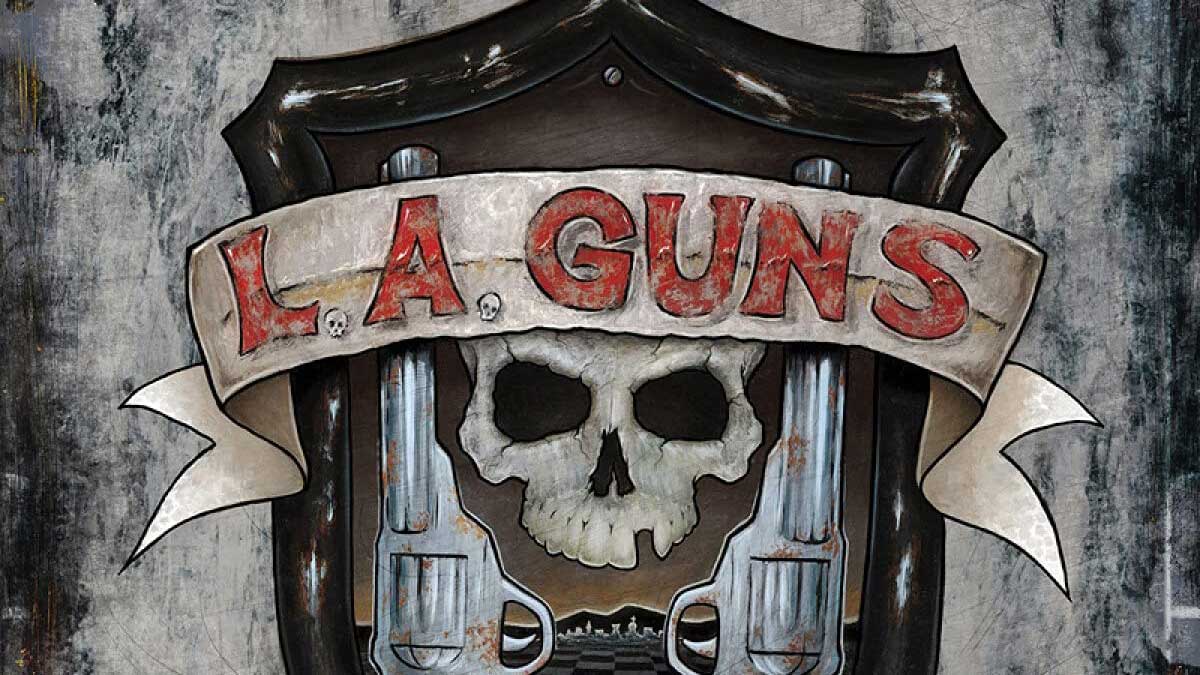 Another surprise, and the album of the year that won me over more than any other. Since Tracii Guns and Phil Lewis reunited, they've given us three killer albums, and it seems like there's nowhere to go but up. Surprisingly diverse and still rocking hard from start to finish, it's my favorite original studio album of 2021.


Best Concert From a Locally-Based Artist:

Sin City KISS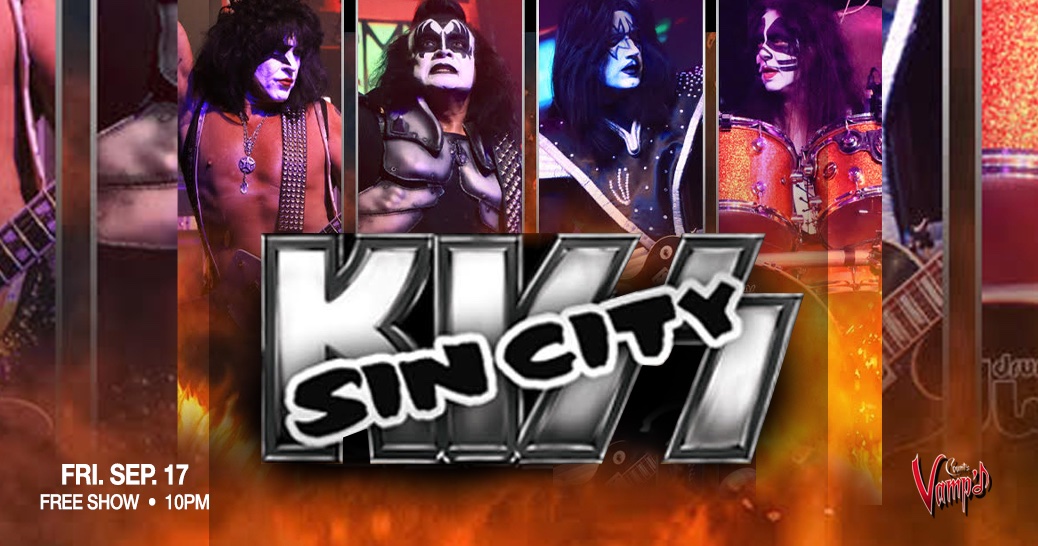 The passing of Louis Reyes this year was a major crippling blow to the Las Vegas music scene. He was the Las Vegas Gene Simmons, and no one played the role better than him, not to mention he was a humble human being. This epic show on the Vamp'd stage came only about two months before Reyes' unexpected passing, and it was one of the best gigs he and the SCK guys had ever done, performing the KISS classics as no one else could. I doubt anyone in attendance knew it would be the end of an era. And what a night it was.


And now, the Top Concerts!
5) (tie) - Enuff Z'Nuff/Jeff Carlson Band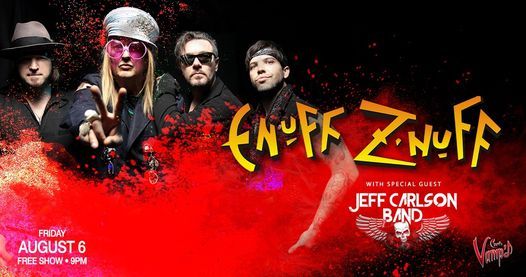 Enuff Z'Nuff is still around, and with vocalist Chip Z'Nuff having taken up the mantle of lead vocalist in recent years, the group has never sounded better. It was a great night of songs spanning the band's entire discography (which is bigger than you might think). More a power-pop act like The Beatles or Cheap Trick than the "hair band" umbrella these guys get thrown under typically, they always place in the studio and on the live stage alike. The support act this night was the Jeff Carlson Band (no relation to the guy writing this article), and they impressed audiences once again.


5) (tie) - Junkyard/Kaos Bender
Junkyard has long been one of the most underrated bands of their era, with a lineup including the likes of vocalist David Roach and bassist Todd Muscat (brother of Brent Muscat), continuing to tour and make music. These guys got back on the live stage at Vamp'd for the first time in three years, and the results spoke for themselves. A terrific setlist and performance! The opening set from Kaos Bender helped to set the mood for the evening, making this a great evening of rock.


4) Crashing Wayward/Slaves to Humanity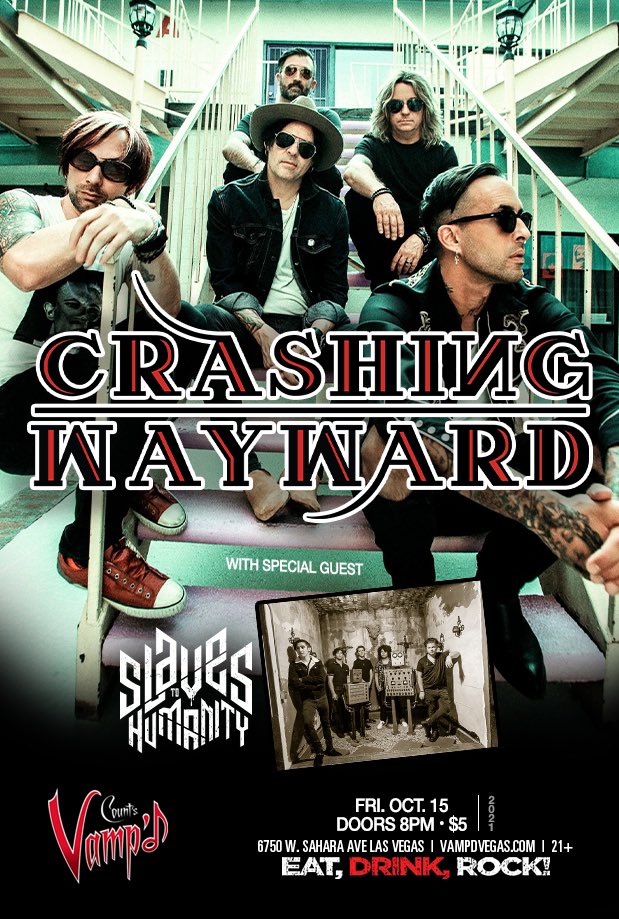 I'll always see Stacey Blades (ex-LA Guns) live every chance I get, and this was one of those moments, seeing him with a new band that also included local favorite Shon McKee behind the drum kit. I've been astonished by how musically diverse Blades can be, and that was beautiful demonstrated with the alternative-style rock at this gig. But the real surprise was openers Slaves to Humanity, a band of youths who demonstrated just how well they can stand with veterans of the industry.
Original Sin is the name used for reunions of the classic Sin City Sinners lineup of Brent Muscat, Todd Kerns, Doc Ellis, and Rob Cournoyer. This gig was postponed from a year and a half ago due to recent world events, and Cournoyer was unfortunately unable to attend, but this didn't stop the band from rocking out and doing what they do best, playing all their favorite originals and cover songs. The support act for the night was Wicked Garden, who I always look forward to seeing live, this evening being no exception!


2) John Corabi/The Smokin' J's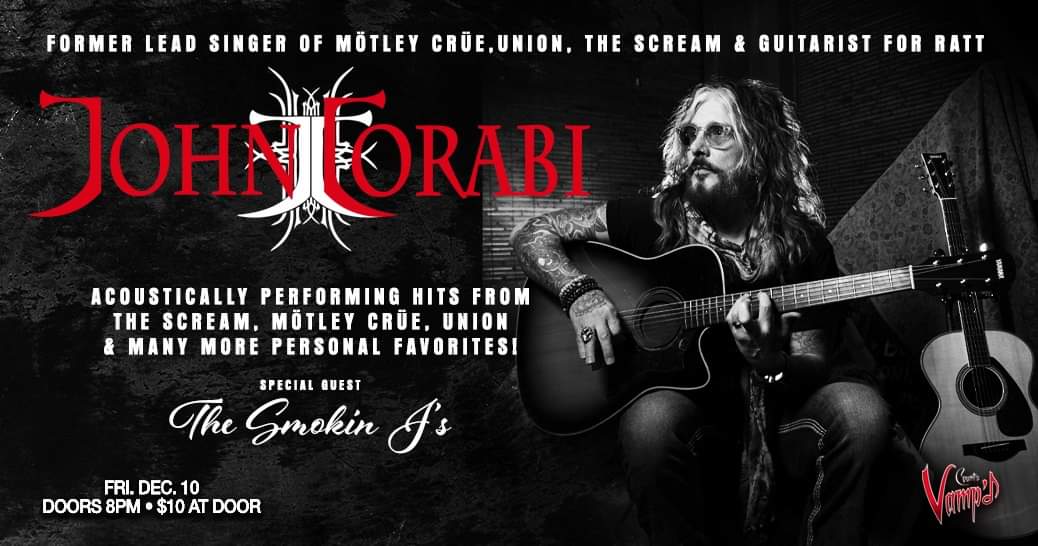 The ex-Scream, Union, and Motley Crue vocalist took the stage at Vamp'd for an unplugged performance, even joined on stage for a few tracks by his ex-Union bandmate Brent Fitz! Corabi told many hilarious and interesting stories throughout the evening, performing tracks from throughout his career, as well as several surprise covers. The opening act was a great acoustic trio of local musicians called The Smokin' J's, including Vegas' favorite Sammy Hagar impersonator, Jay Cee.


1) Bruce Kulick
It's a good thing I wanted until literally the end of the year to do my Best of the Year List, because this gig on December 30 was the stuff of legend. The ex-KISS guitarist was joined by Todd Kerns and Zach Throne, and while the lineup was initially supposed to include Brent Fitz, the virus kept him from joining the group. The real surprise of the evening was who they got to fill the void - current KISS and ex-Badlands, Black Sabbath, and Alice Cooper drummer Eric Singer! A fantastic night of KISS hits and deep tracks alike, this was my favorite show of the year, and that's no small order given the array of talent going around Sin City on stage this year.
It's been an amazing year of rock and roll, and I've only scratched the surface with my list. What will 2022 have in store for fans of music? Only time will tell, but I have a feeling we'll be in for home hell of an experience, here in Vegas and beyond!