Udo Dirkschneider has long been one of the most iconic voices in the world of heavy metal. The German frontman found fame as the frontman of Accept, unleashing classic hits around the globe and playing to enthusiastic audiences of headbangers. Even after parting ways with Accept, he's continued to make solo records which are still diverse and hard and heavy as ever. Even at age 70, he's a man who shows no signs of leaving the studio or the live stage. And bless him for that.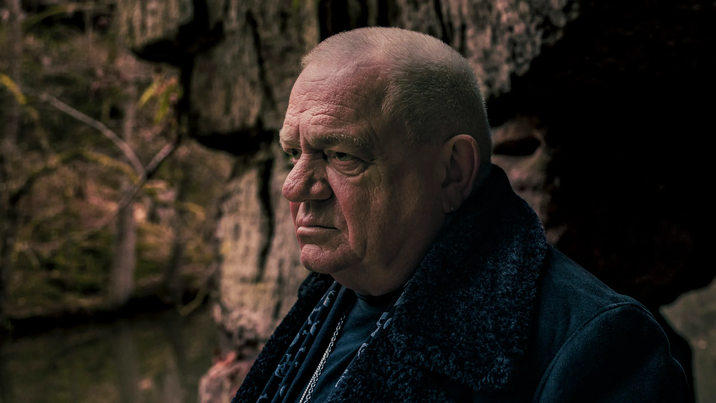 MY WAY is the latest release from Mr. Dirkschneider, which hits record stores on April 22. It seems like every act these days inevitably does a covers album, and the former voice of Accept has proven to be no exception to this rule, recording his takes on 17 tracks he claims are influential and meaningful to him. Just looking at the tracklist itself is quite surprising. Artists like Billy Squier, Motorhead, Rainbow, Led Zeppelin, and Scorpions are hardly surprising, but the album's list of songs even includes tunes that were original recorded by Tina Turner and even Frank Sinatra, just going to show how diverse this frontman's musical tastes and outside influences truly are. Even before listening to the release, I was already intrigued on that basis alone.

I've listened to nearly a decade's worth of Udo-fronted tunes, Accept and solo alike; this man belts out the hard and heavy like no other, and that he's still doing it all these years later and has lost very little along the way speaks for itself. The release clocks in at just over an hour, and like any headbanger in my position would be, I was eager as ever to see how Udo himself would approach these songs. Recording a covers album is a tricky proposition, because there's always that fine line to walk between paying homage to the original artist and putting a unique spin on it. Finding that balance is tough; veering too much in either direction can be a recipe for disaster and mixed reviews. How does the former frontman of Accept fare when it comes to recording covers of his influences?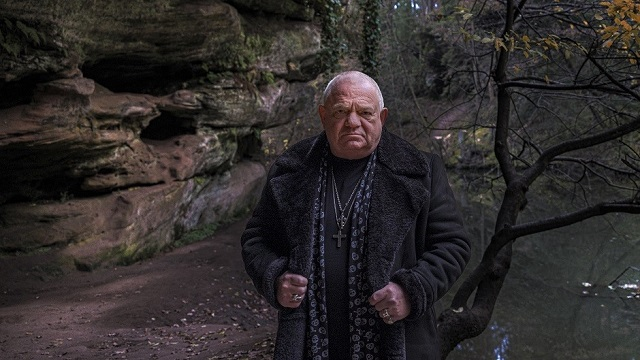 I'm happy to say that MY WAY is a surprisingly solid covers release that should delight Udo's longtime fans. The homage being paid here is as entertaining as you may expect. Mr. Dirkschneider manages to find the perfect balance between putting his own spin on these tunes and being true to the originals; the results are solid enough. Some tracks here, like the AC/DC and Scorpions covers, don't require a whole lot in the way of alterations from the originals given how their hard and heavy styles coincide so well with what Udo's already doing musically anyway. It's the more diverse cover songs that are the most interesting parts of the disc since they're so far from what you'd expect to hear the guy sing normally. The cover of "They Call It Nutbush" by Tina Turner even incorporates horns, yet manages to be a hard and heavy take on Turner's classic tune that's still recognizable. "We Will Rock You" redone as a guitar-heavy piece that's not just the stomp-stomp-clap instrumentation of Queen's original rocks hard, in some ways more resembling the "fast" version that band would do to start their vintage concerts than its better-known audience participation counterpart. The Wolfsheim track features Udo singing in his native German language for the first time, and the closing title track, itself a cover of the Frank Sinatra song of the same name, is the biggest surprise on the album in that it's a "straight" cover song in the style of Sinatra, with no unleashed metal vocals or electric guitars to be seen or heard anywhere! And yet, somehow, it's a fabulous and appropriate way to close out the record.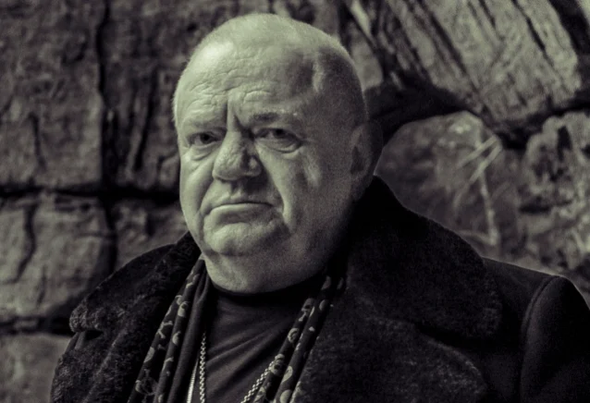 I love Udo Dirkschneider, and I'll give anything a chance that the guy puts out. Yes, there are way too many covers albums out there these days, but I enjoyed this one, from its harder and heaver moments to the more unusual. If there's one minor complaint, it's that a lot of these songs have already been covered by other artists, but that's an easy thing to overlook when you consider how much effort went into this release.
Udo's tribute to the songs that influenced him is surprisingly diverse and entertaining. The title MY WAY is prolific in more ways than one, and it's well worth your time if you're a fan of this German rock frontman, still doing his thing at age 70. Highly recommended!
Photo Credits: Eddi Bachmann