If I'm to be as objective as I possibly can be, I would label MYNAS as one of the best metal bands that we have here in Las Vegas. I've spoken about their past growth in another review, so I'll let you check that out if you want to read it. However, all that I've stated before still stands. This band has had tremendous growth through the years.
Into the record…
I can hear the thrash right out the gate on the opening track, "Buried" and I am NOT complaining about that! Miles' vocals rip through this record track by track and that opening is definitely apparent in that observation as we move through to "Rise" and "Join the Fray." Things slow down for just a second for "The Violence," but it very quickly picks back up less than 30 seconds into the track. We again slightly slow down for the next track, "Torn", which has a calming intro and clean vocals for the first 40 seconds and then it's back to hitting you right in the face, and then slowing back down again.
Arrangements
This really reminds me a bit of the kind of arrangement that In Flames has in the song "Cloud Connected"; (Also slightly reminds me of the opening to Arch Enemy's "Wages of Sin" record from 2002). It stays true to their influences while adding some diveristy. According to my husband"The Seeker" brings Dark Tranquility vibes, but musically I'm still hearing Arch Enemy mixed with In Flames. Either way the sound is great, so we're not over here bitching and ripping it apart, ha! Next we have "All for Nothing", "Falling Empire", and an appropriate close with "Seize the Day"; it starts slow, and then with full force you're pushed back into the intensity, with a nice slow fade out at the very end.
The patterns of this record go on pretty consistently. MYNAS is a self managed band, and I would love to know who finalized the production of this release. The mix is very well done, and you don't hear anybody drowned out or anything. Miles, Mark, Jeff, and Maurico are very talented in their own rights and these songs really highlight that. 
Overall….
I am loving the modern thrash sound that this record has. It has pieces that remind me indefinitely of something like Warbringer meets Enforced…Then somehow perfectly blends with sounds of In Flames, dashed with At the Gates and The Agonist or Arch Enemy with some smudges of Children of Bodom minus the keys. 
MYNAS will be co-headlining Backstage Bar & Billiards on Friday, April 29th with our friends CLAUSTROFOBIA to celebrate the release of VIOLENCE. It's going to be a whole night of local metal, and it's absolutely going to be one for the books. We better see you there! Tickets are 15 bucks, and 20 the day of the show. They can be purchased from the bands directly too! (But, here's a link for that if you prefer it.)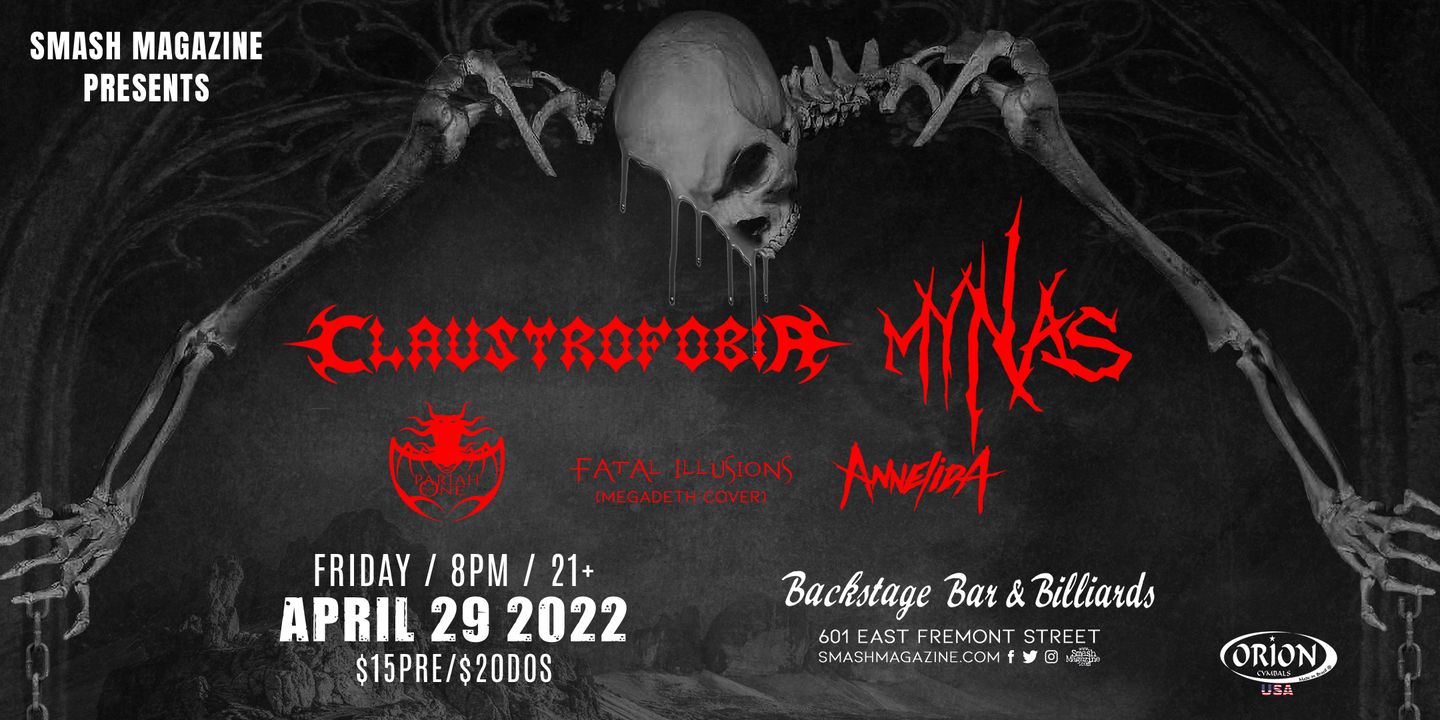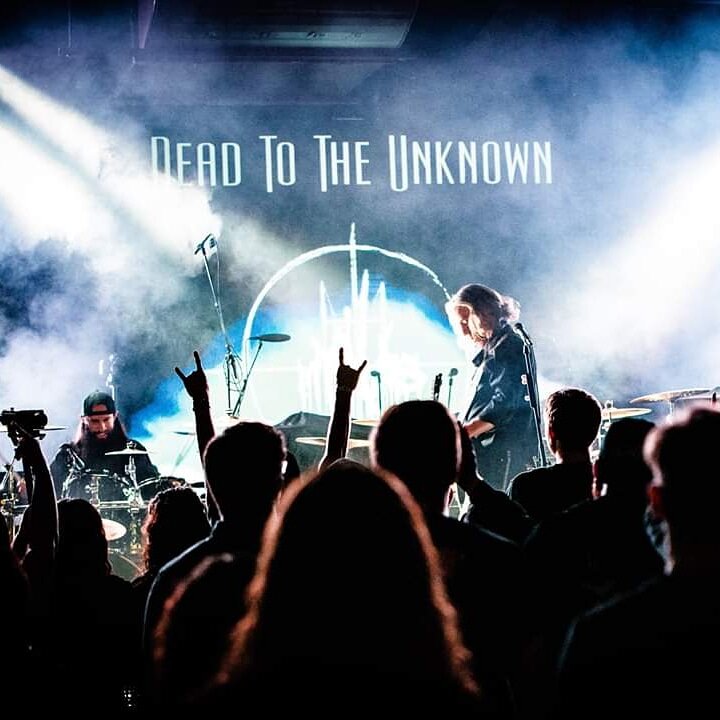 BIO
Mynas hails from Las Vegas, Nevada and since early 2015 has become synonymous with the underground metal scene of the city. Giving off a sound that is unique, unrelenting and a reflection of love and dedication to the metal genre.

The bands music is a genuine mix of sounds from traditional to Scandinavian to new metal With influences from: Inflames, at the gates, slipknot, Metallica, Children of Bodom, black dahlia murder Etc…
Their collective goal is to create metal that feels powerful and unique, mixing old thrash with new aggressive sounds in their song writing for an unforgettable barrage of heavy music.
Soulfy at BBB's with TOXIC HOLOCAUST/MADZILLA/MYNAS/CLAUSTROFOBIA

MYNAS – DEAD TO THE UNKNOWN ALBUM REVIEW

House of Blues Metal Night feat. SICOCIS – April 13th, 2017
ADDITIONAL COVERAGE FROM INTO THE PIT WITH ANNIE:

Kilpop Awards After Party with Otherwise, Sigil, Mynas and more

Album Review: Mynas | Dead to the Unknown

Las Vegas Metal: Moshing with Mynas

Silence Speaks, Oscillation, Vatican Falling , Mynas AND Machine Head!!!!

Hard Rock On The Strip IN FLAMES

The Western Vengeance Tour

San Diego Takes Over The Boxx
Live photos taken by Courtney Ware for Mynas – Used with permission.